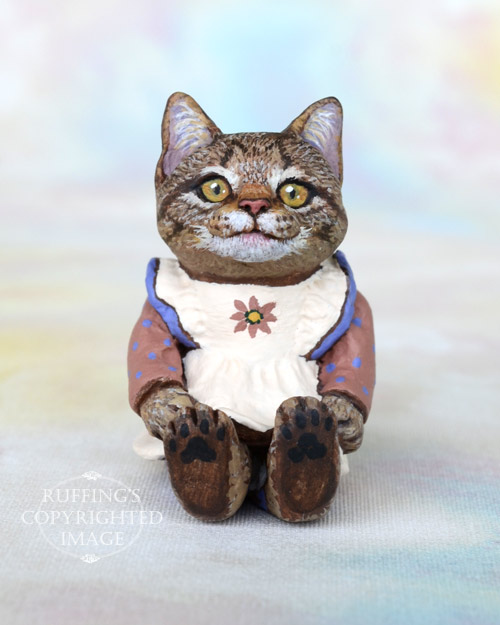 Cinnamon is a sweet little tabby kitten with big amber eyes.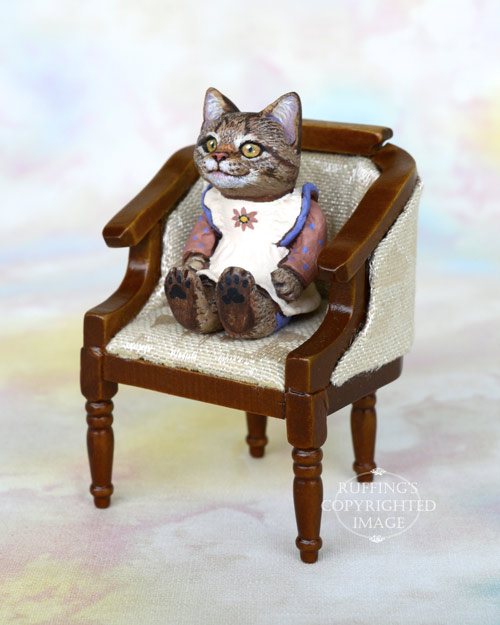 Cinnamon is wearing an ecru pinafore with ruffled sleeves edged in blue. It has an orange-mauve flower in the center of the front that matches her sleeves. Her sleeves have blue polka dots, and her bloomers are blue with mauve polka dots.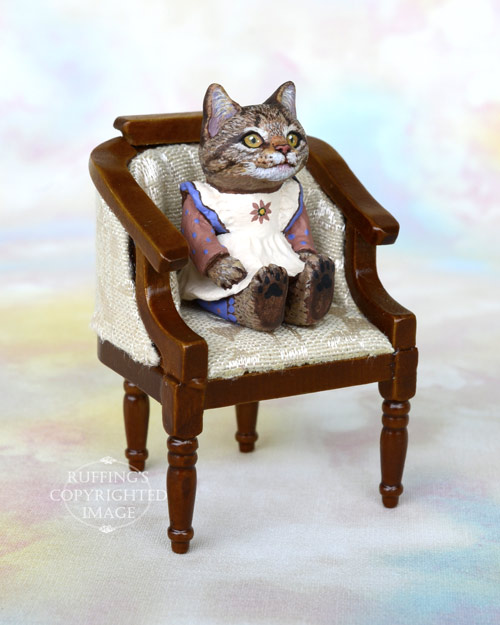 Cinnamon comes with her favorite chair, which is upholstered in very pale gold. It is 2 and 5/8 inches tall.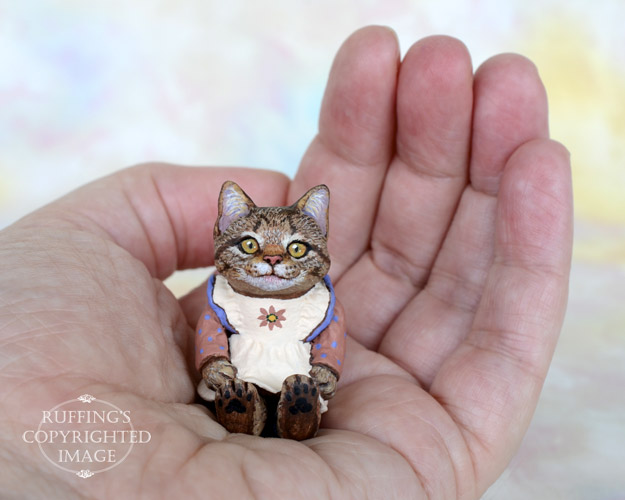 Cinnamon is a one-of-a-kind work of art, and is meant for display only.
She was sculpted from paperclay in multiple stages, to allow for drying and detailing.
Cinnamon was painted under a magnifying light, with tiny brushes, one hair at a time.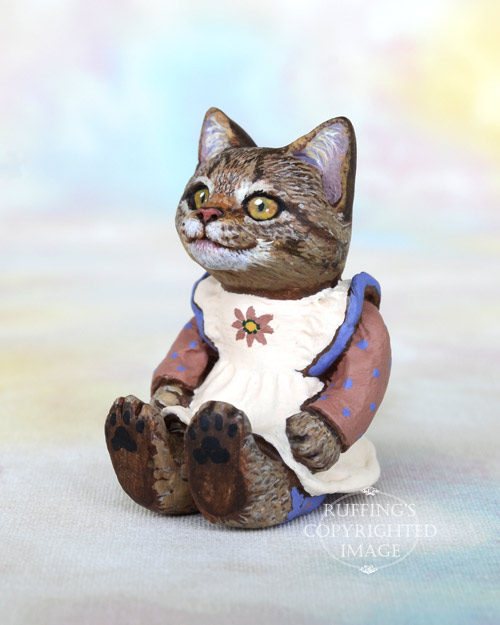 She is signed and sealed with matte varnish for protection and preservation, and comes with a certificate of authenticity.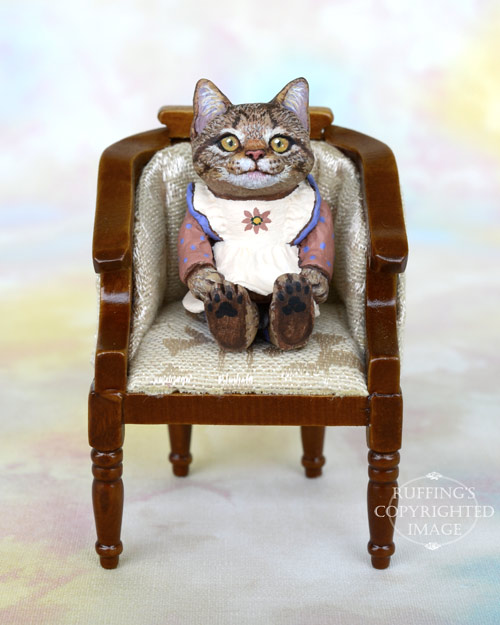 Cinnamon and her chair are 1:12 scale. (One inch equals one foot.)
Cinnamon is 1 and 1/2 inches tall.
Update: Cinnamon has been adopted. Thank you!