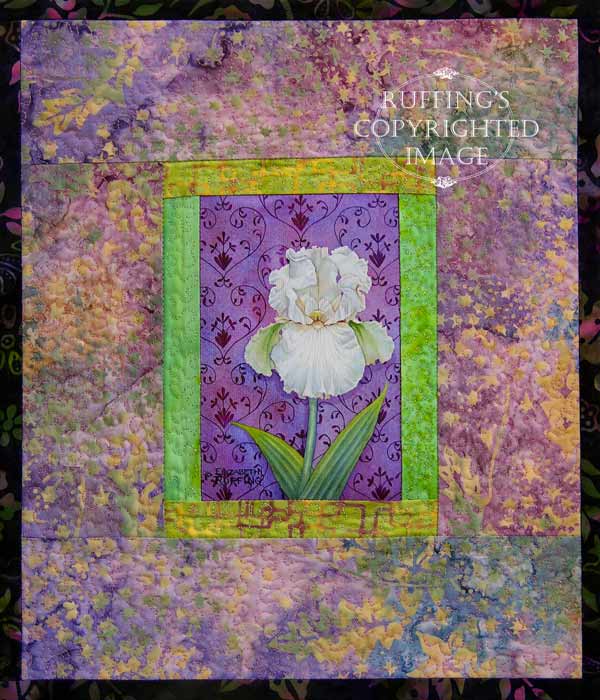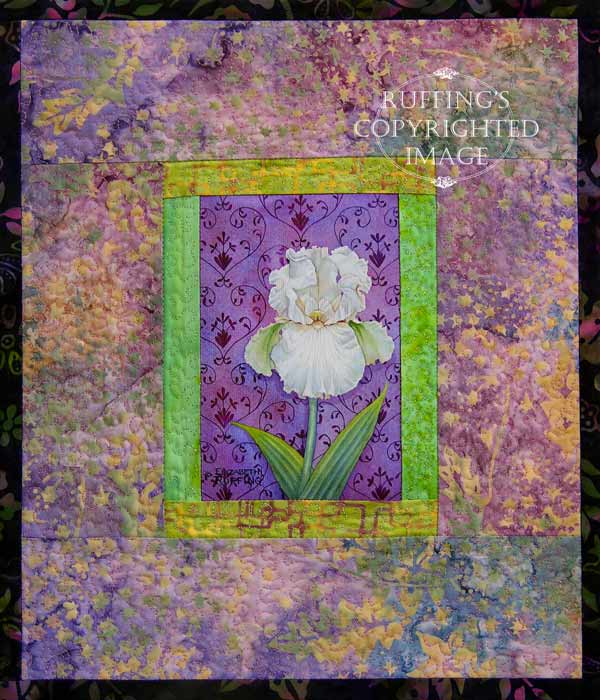 This is a one-of-a-kind art quilt made from 100% cotton batik fabrics, framing an archival quality canvas print of one of my original watercolors called "Valentine". The canvas print is of a pale pink, almost white, iris, set against an Art Nouveau wallpaper design of darker muted magenta leaves winding in a heart-shaped pattern against a lighter muted magenta background.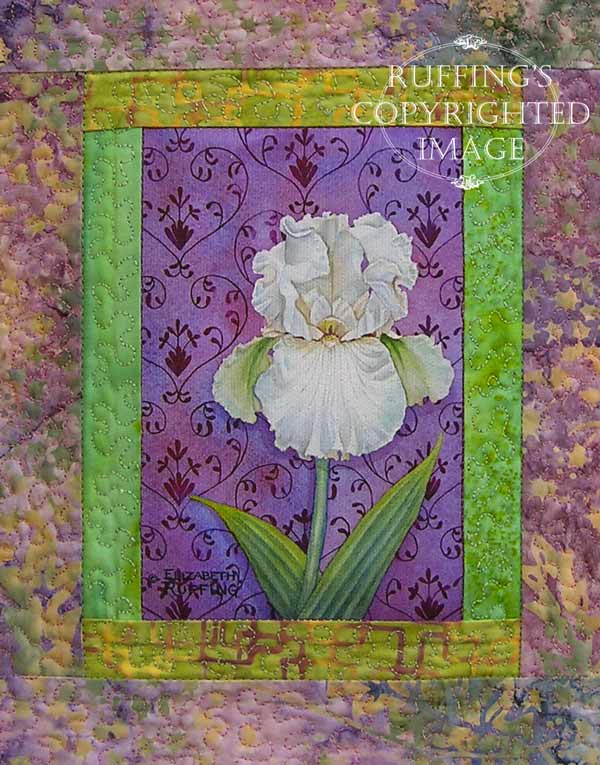 The print is framed by two complimentary shades of green batiks, which are then framed with a batik of muted mauves, purples, golds, greens, and blues. The outer edge is bound with a black batik with a subtle magenta and green pattern. The entire effect is really very beautiful, especially in person.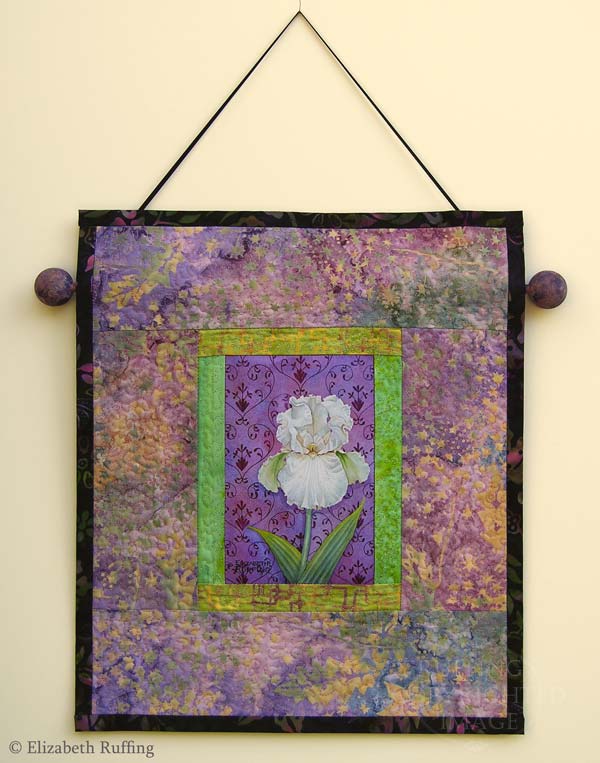 The quilt is machine quilted in a stippled pattern of meandering stitches that go well with the batik patterns. There are no raw edges. A sleeve is sewn into the back of the quilt and a wooden decorative rod with rounded ball ends slips inside. The wooden rod is sponge-painted with acrylic paint in colors that match the background batik.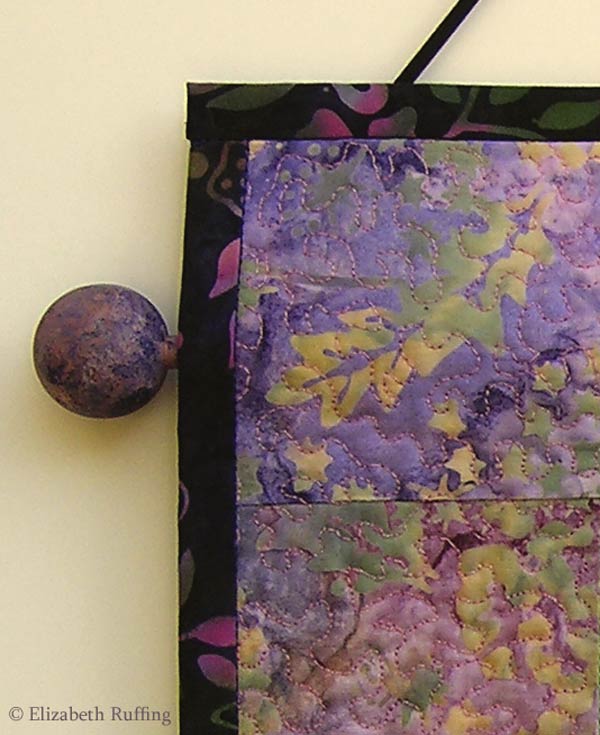 The canvas print was made using archival-quality pigment-based Epson UltraChrome ink, and is varnished with Liquitex acrylic matte varnish for protection. A black ribbon is included for hanging. It would also look very nice framed.
The size of this piece is 11 1/2 by 13 1/12 inches.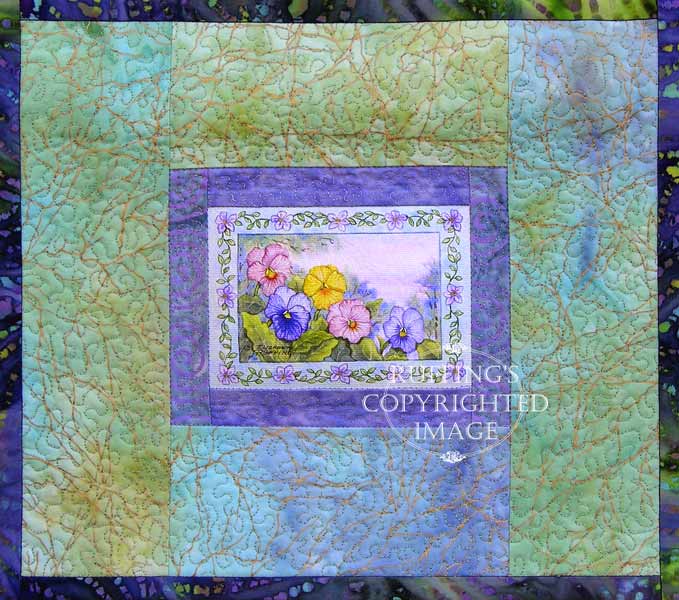 This art quilt features a canvas print of my watercolor painting "Pansies", with a decorative border around the image.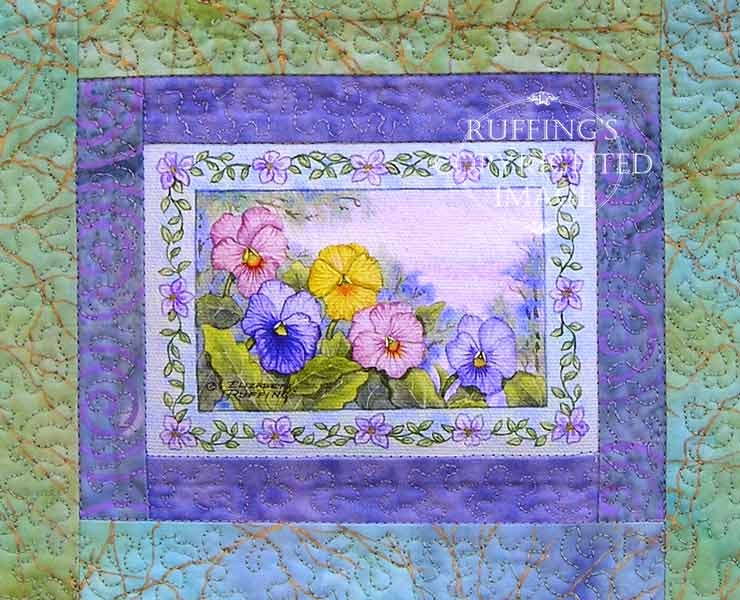 It has the same stippling stitching and a sleeve with matching hand-painted wooden rod and ribbon for hanging.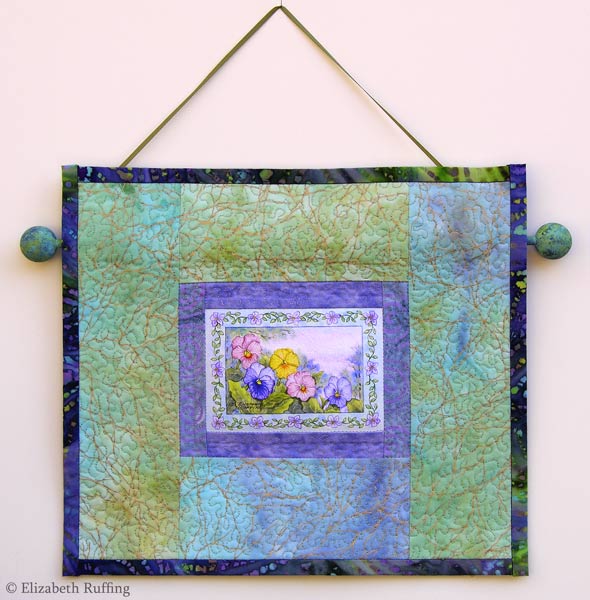 The edges are finished with a cotton batik binding.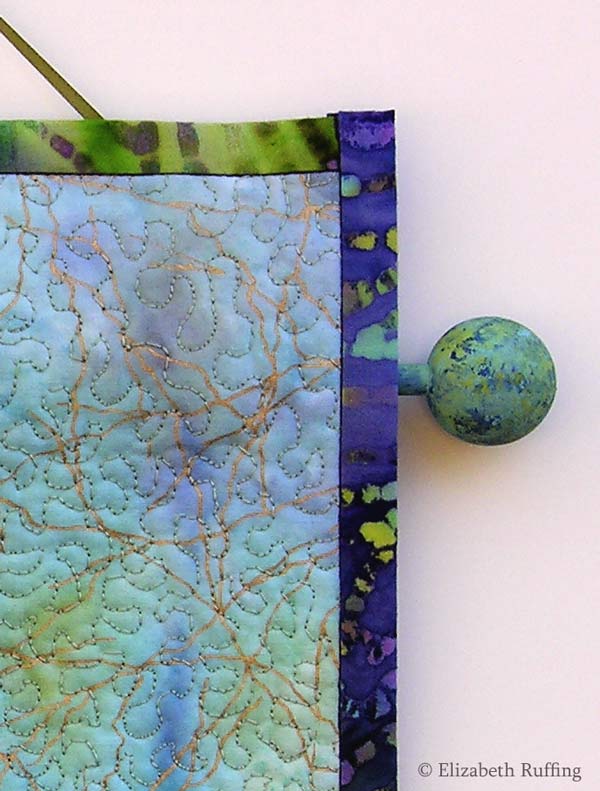 This quilted wallhanging is approximately 11 x 12 1/2 inches.
Both quilts and their matching hanging rods were made entirely by me, and I'm very pleased with both of them.