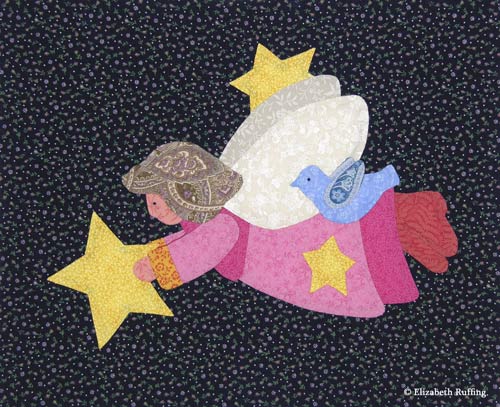 Merry Christmas, everyone! I was thinking about angels this morning and I remembered a quilt block that I had never finished. I think I began it on my birthday, a few years ago. All I remember was that I had it in my mind, at the time, that I would only work on it on a holiday. So here it is, several holidays later! I just finished the central part of the design.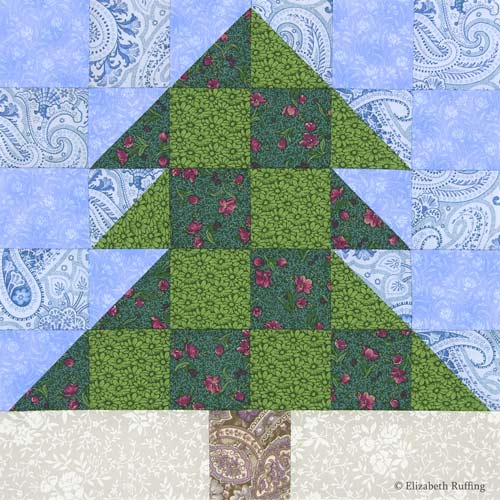 I also found a Christmas tree quilt block, which may have been from one of the quilt classes I used to go to. It was in with a pile of other quilt blocks, which I should probably photograph as well. They never seemed to fit together in any logical way. I could see the angel placing her star on the tree though.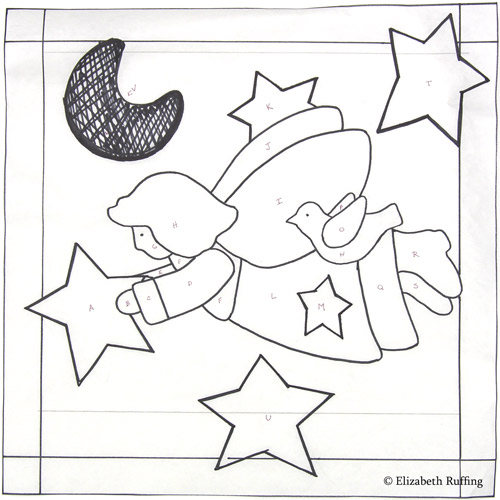 The angel was meant to be part of a larger design, judging from my sketch that I stored with it. At first, I couldn't remember if it was my own original design or one from a magazine. It didn't look entirely like my work.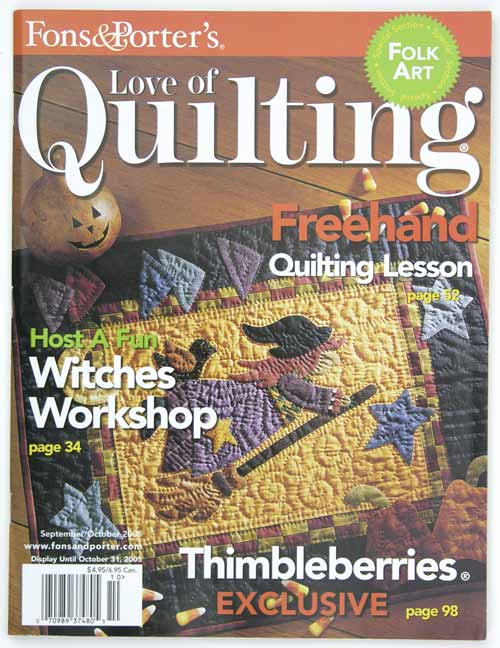 I found a copy of Fons and Porter's Love of Quilting magazine, from September/October 2005, on my book shelf, and sure enough, my reinterpretation of a design by Lori Smith was inside. The original design was a witch, and I drew an alternate head, added wings, and and extra arm and leg.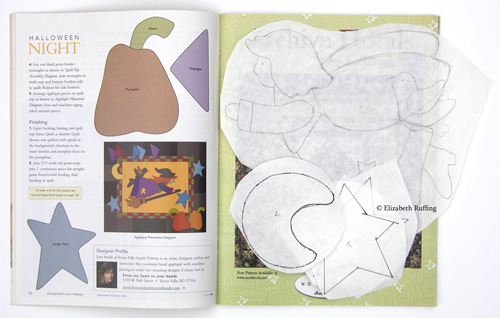 I prefer angels to witches, and you may have already guessed from my paintings, such as the one below, which is a detail of Angels' Kiss.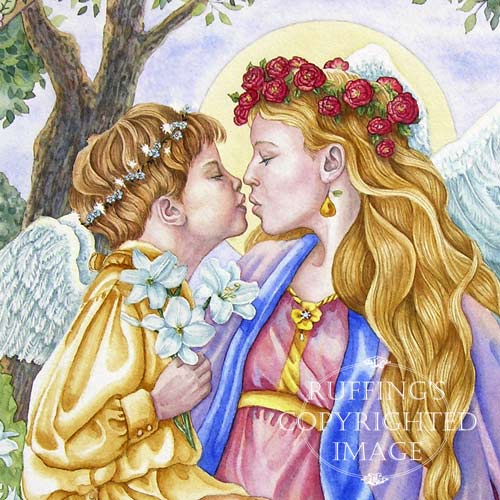 I hope you are all enjoying your holiday. I am still debating over whether or not to make cookies. In spite of all the sewing I've been doing for the holiday rush, that's what I most felt like doing as soon as I decided to relax. I suppose I should take that as a sign that I am working at something I really like to do. I hope you are spending time on things that you like to do too. Don't let anyone intimidate you out of doing that. I know I've had my share of nay-sayers come along. Don't listen to them. Surround yourself with supportive people who appreciate you for who you are and what you do. I think I've had one of the best years I've had in a long time, and I believe a lot of that has to do with taking that advice.
I am thinking about those cookies now, and the snow we might get. Snow would be lovely, in moderation, of course! Have a happy Christmas, one and all.