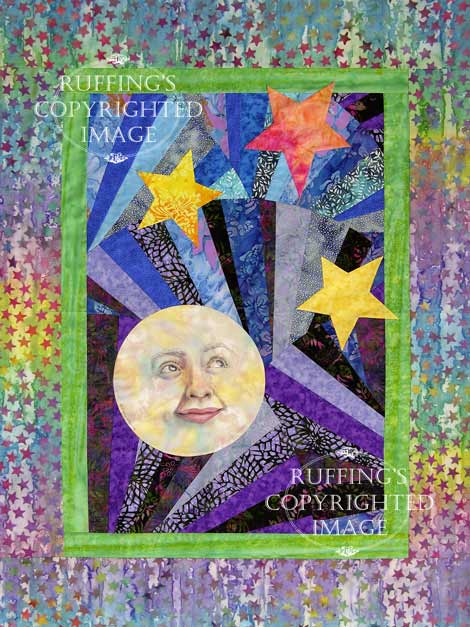 Years ago, we collected a box of beautiful batik fabrics for me to use in my art quilt projects, such as "Stargazer" above.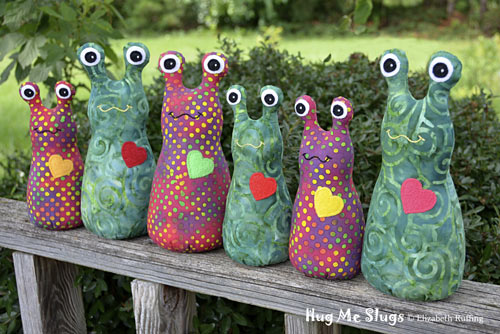 I decided recently that I'd try them out on my Hug Me Slugs too. These are my first batik slugs. I had to alter my pattern a few times, to get them the size and shape I wanted them to be, as the cotton fabric handles differently from the fleece I use. I had to make my pattern shorter and wider to get them to be the same size as my fleece slugs.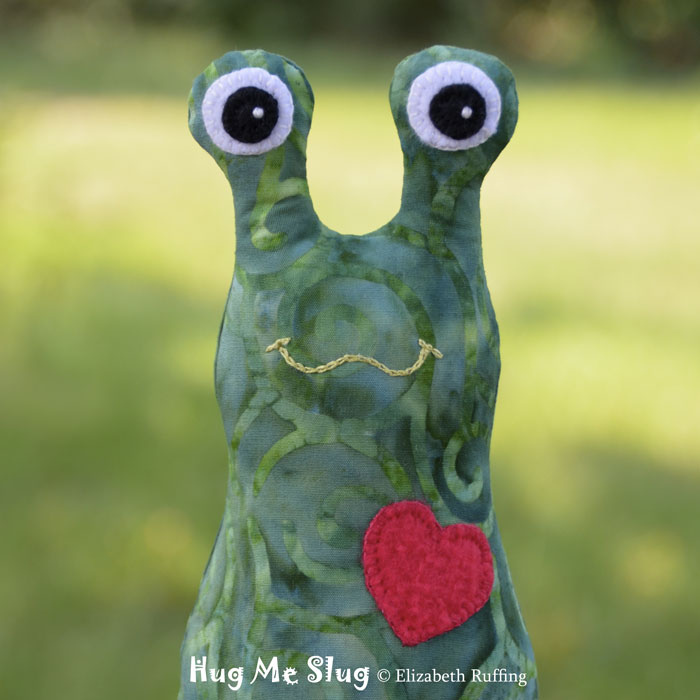 I have three 9-inch batik slugs, and three 7-inch batiks slugs to start. I will be posting my new handmade stuffed animal toys in our Ruffing's shop.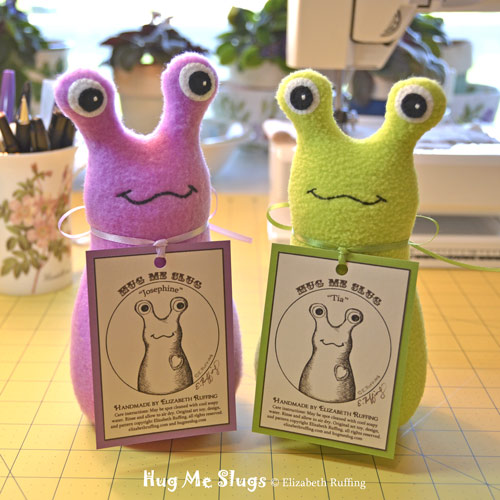 One of the slugs above was named by her adopter in honor of our Josephine! Josephine is such a devoted office assistant. She has been helping me with our orders. As you can see, she keeps tabs on me too, to make sure I do everything right.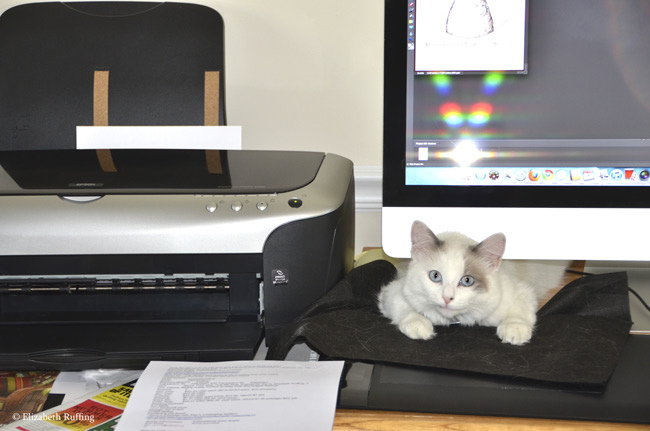 When we are not at the computer, I sit and sew and watch movies. It has been sweltering here. The ducks have been staying mostly on the pond, but we were lucky to have a visit from them last week, along with their new ducklings.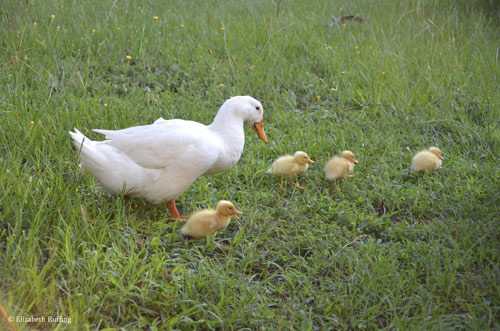 We were amazed these tiny babies made it all the way up the hill. We were delighted that we had the opportunity to see them. We had only seen them for the first time, from across the pond, a day or two before.