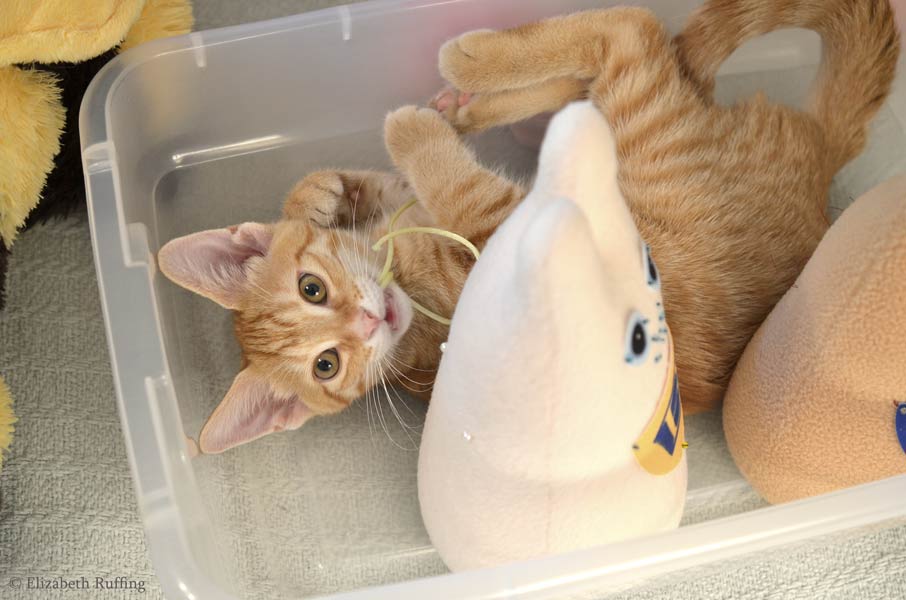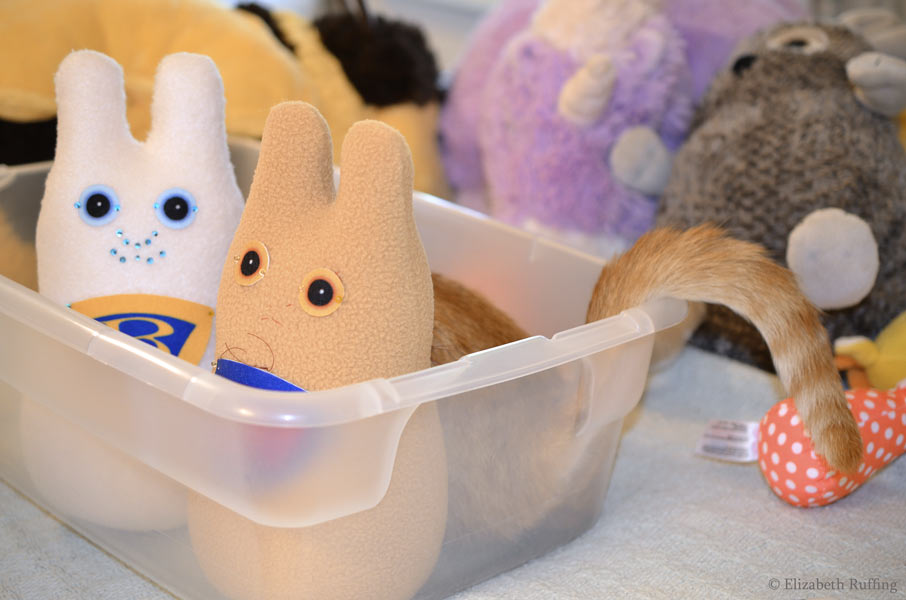 At least one of my Wonder Bunny superhero bunny stuffed animals, which I am working on finishing next, grew an unusual tail, as you can see here.
I needed more assistance sewing stuffed animals than I realized!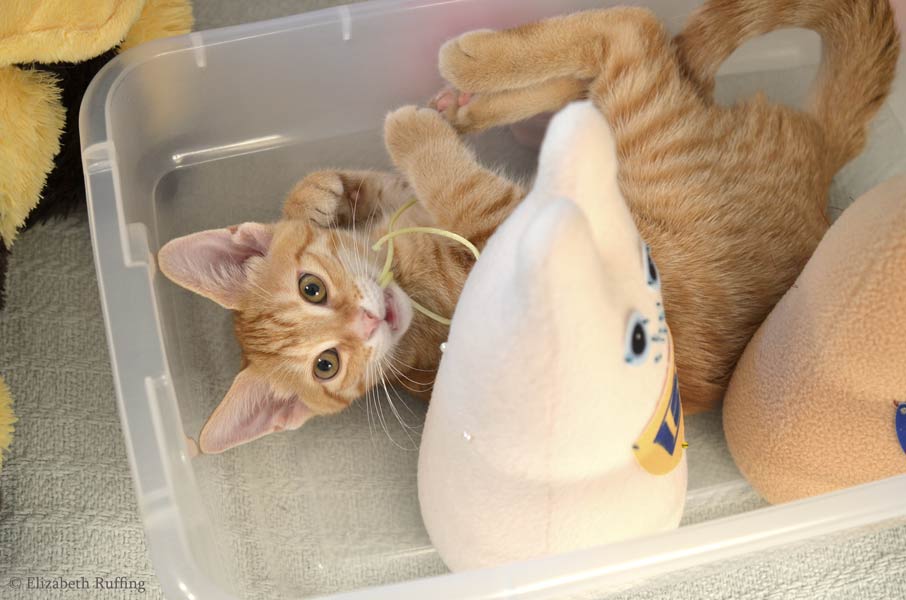 Juno, orange kitten helper extraordinaire, has been using her super powers to help me in any way she sees fit. Here she is helping cut a piece of cording with her sharp little teeth.
I use that to cord center my details on my toys. I didn't really need it to be trimmed, or at least I didn't know I needed it to be trimmed. Juno is insightful and has many creative recommendations for me.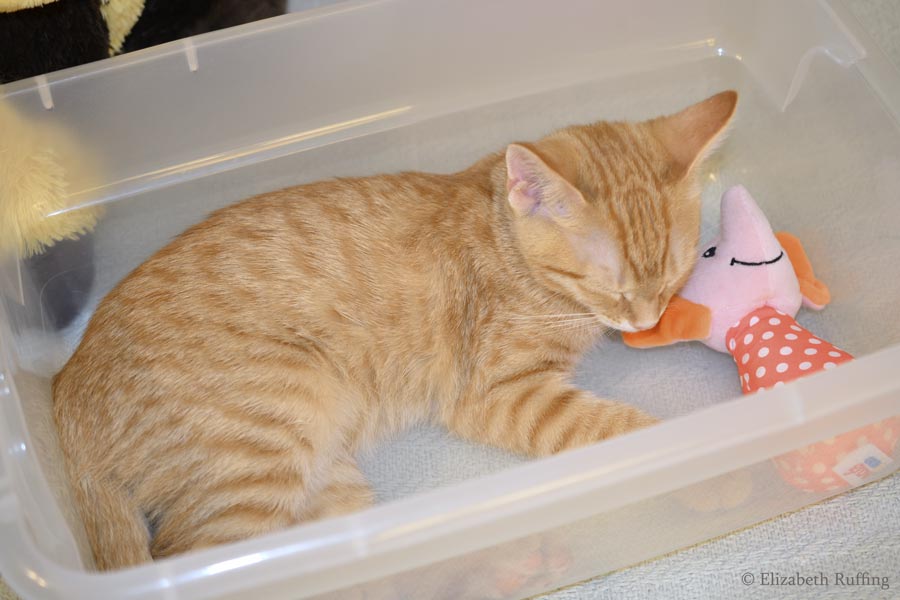 I traded Juno's elephant rattle for the toys I was sewing. It is a good thing she takes naps.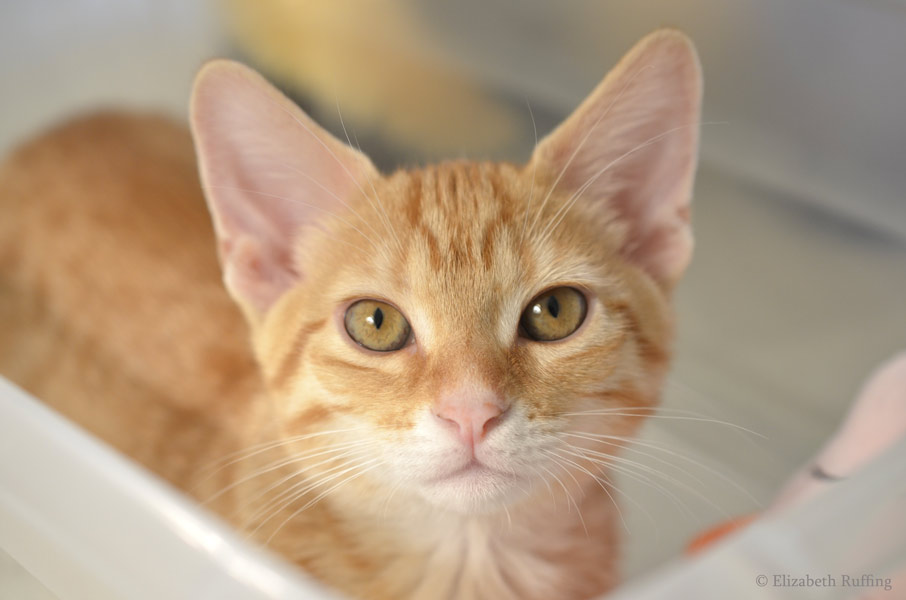 She is growing up, and was 4 pounds at her vet visit today. She was only 14 ounces when Cheryl first found her. She is doing very well, and has started to have more frequent bursts of sweetness. She purrs, and gives head bumps and kisses. She still ends up biting us, but thank goodness she is calming down and learning to be nice.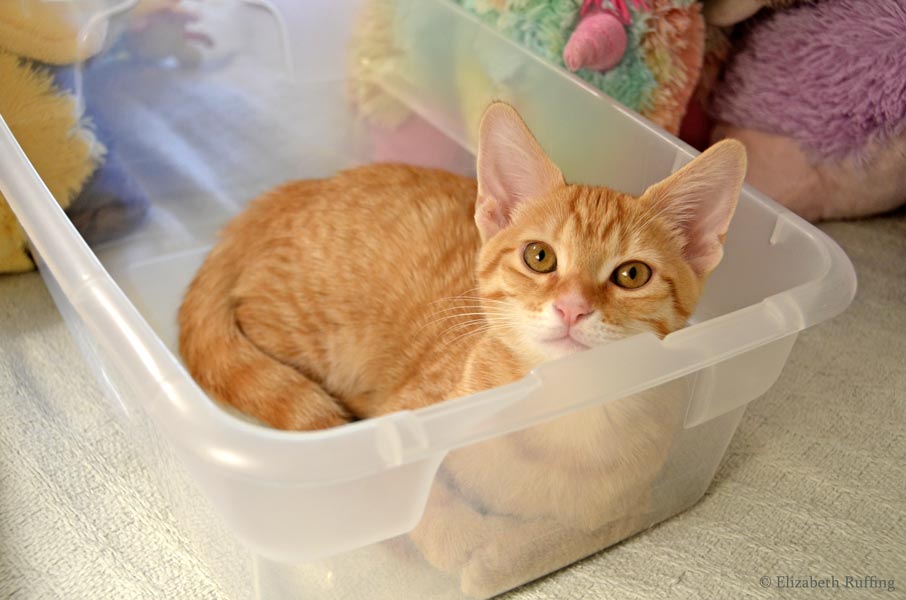 Now, if she can learn to behave around the bunny, I will be even happier. She doesn't yet understand why throwing up her paws and pouncing on everyone isn't always taken in the spirit of fun in which it was intended.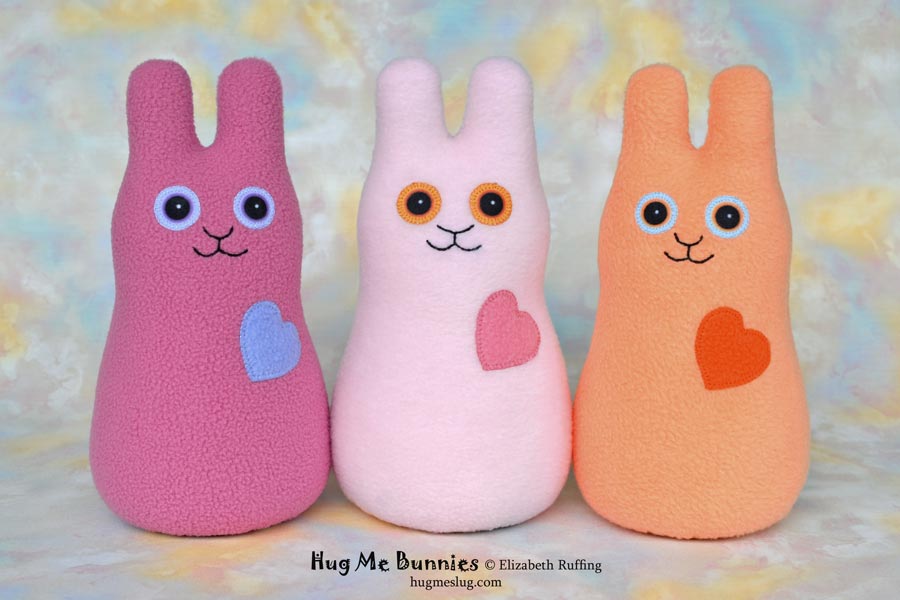 I have been finishing up fleece bunny stuffed animal art toys. I will post these in our Ruffing's shop.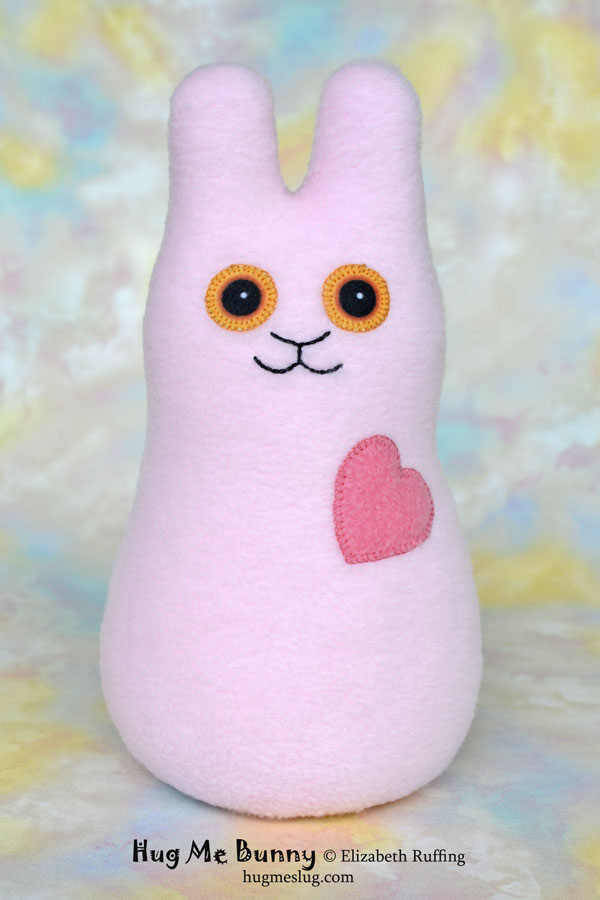 This pink Hug Me Bunny found a home already, but her mauve and soft light orange bunny friends are, at the moment, still available.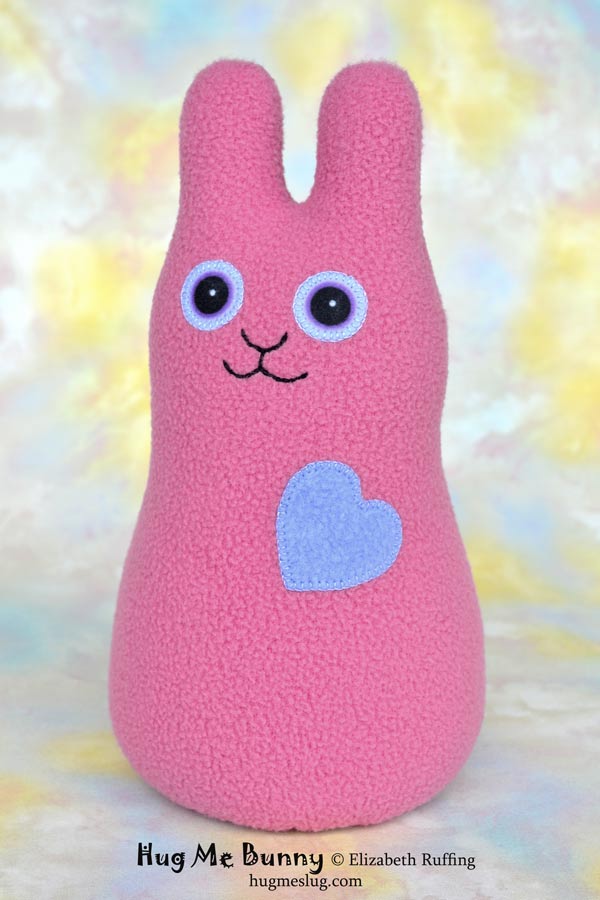 They have my new custom-printed two-tone eyes. I attached their eyes and hearts with embroidery floss, using a blanket stitch.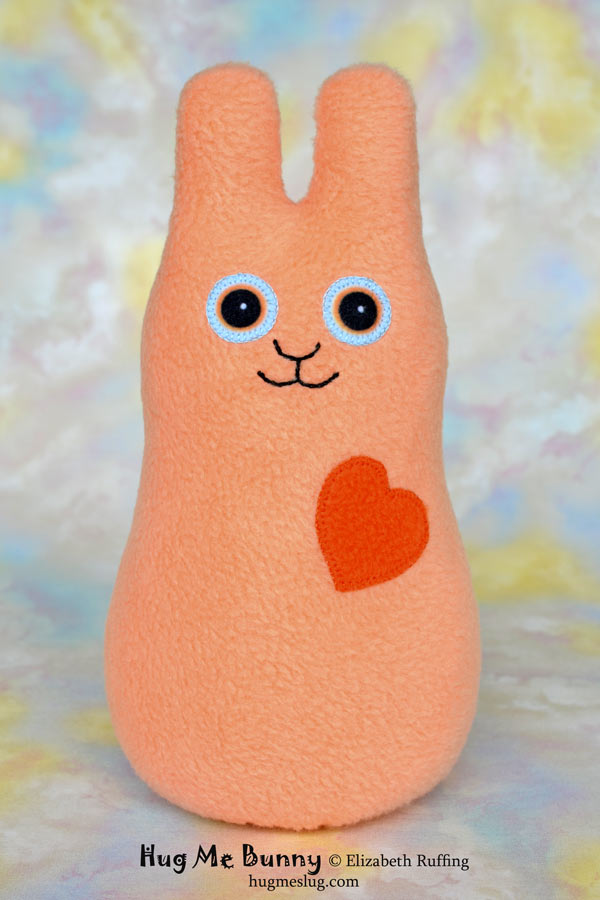 I hand embroidered their smiles and noses too.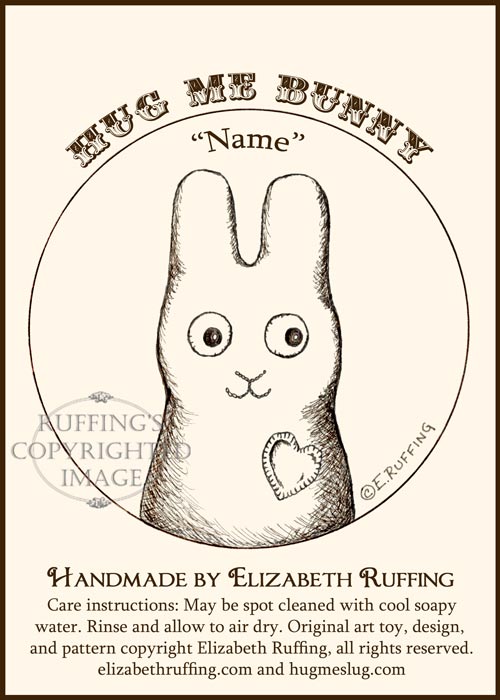 Each one comes with a hang tag that can be personalized with a name and a message.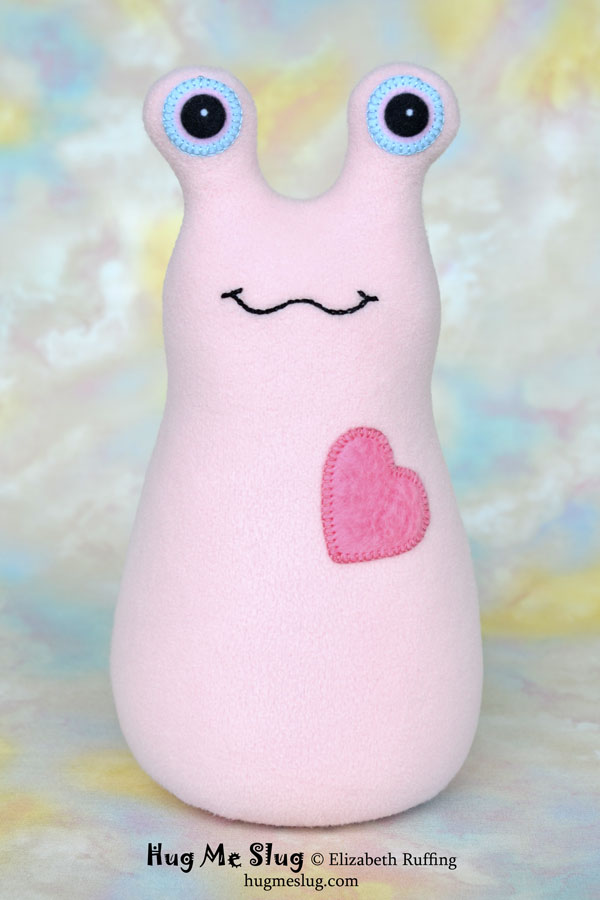 I finished my first Hug Me Slug with the new eyes as well. She is a very soft light pink fleece.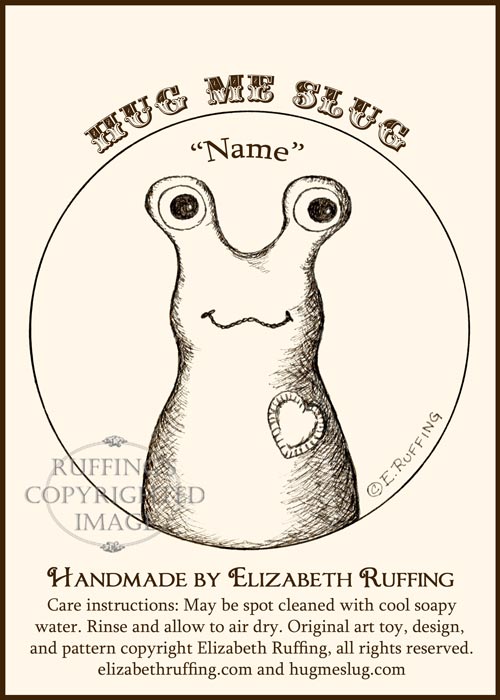 Just like the bunnies, she comes with a tag that can be personalized.