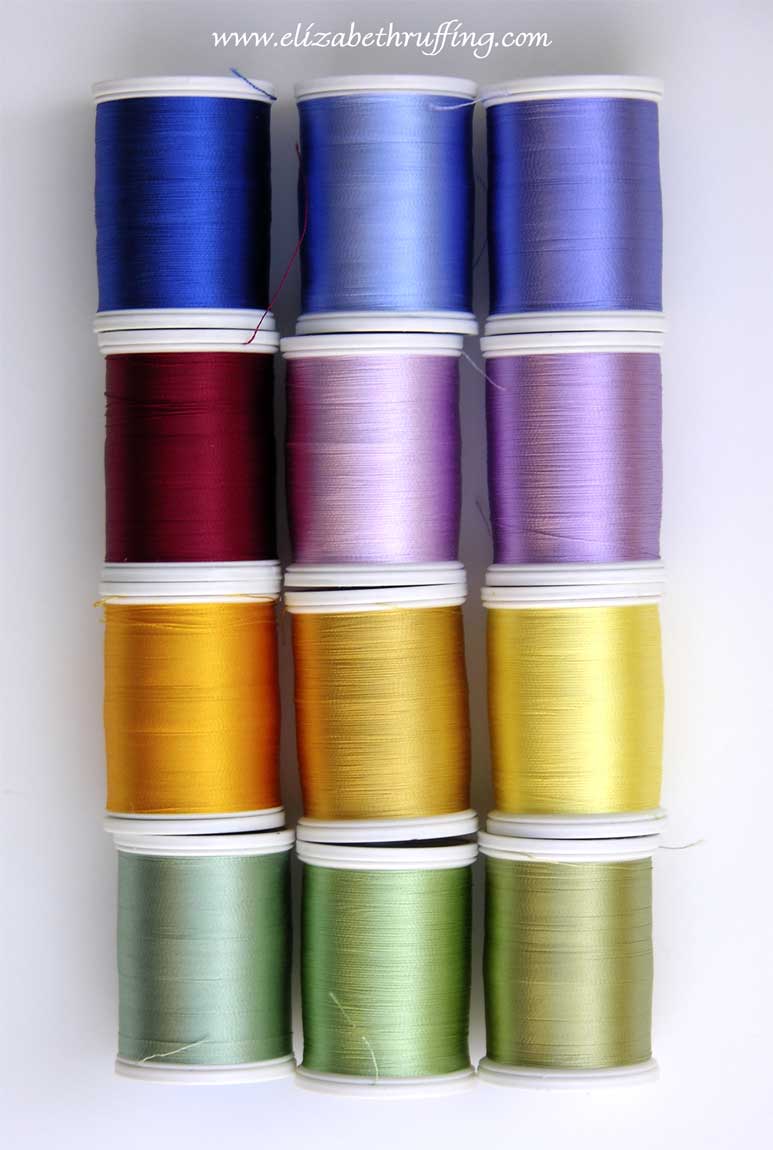 I'm back. No worries. I haven't gone over to the dark side 🙂 I haven't grown to 50 feet tall, and no old boyfriends were harmed, at least not by me. I'm thinking if I do ever wake up and notice I've grown to gargantuan size, my first thought would probably be, "Cool. Now I can eat all the cupcakes I want," followed by a zillion worries, the first of which would probably be "I hope I don't step on anyone," and then "How do I get some privacy?" So much for wreaking havoc. It's just not my thing.
I accumulated some more supplies today. Sulky rayon thread, above, for my machine embroidery stitching. It's going to look so pretty combined with all those Kona cotton colors for doll dresses. Sulky threads are on sale right now at Joann.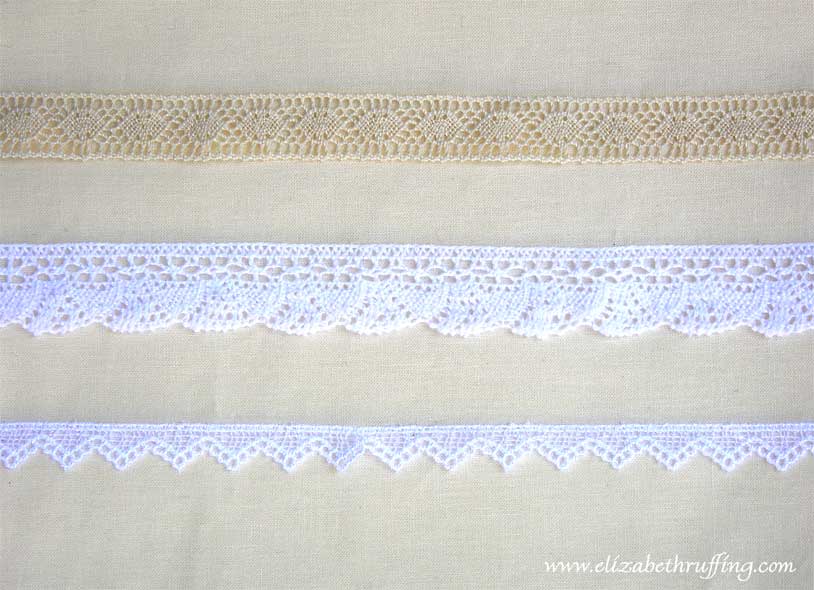 Hancock Fabrics is having a sale on lace and trims too. I picked up these cotton and rayon laces and a yard of off-white Kona cotton. I've been getting my Kona cottons through the mail at this Hancock's, Hancock's of Paducah, and have been happy with them.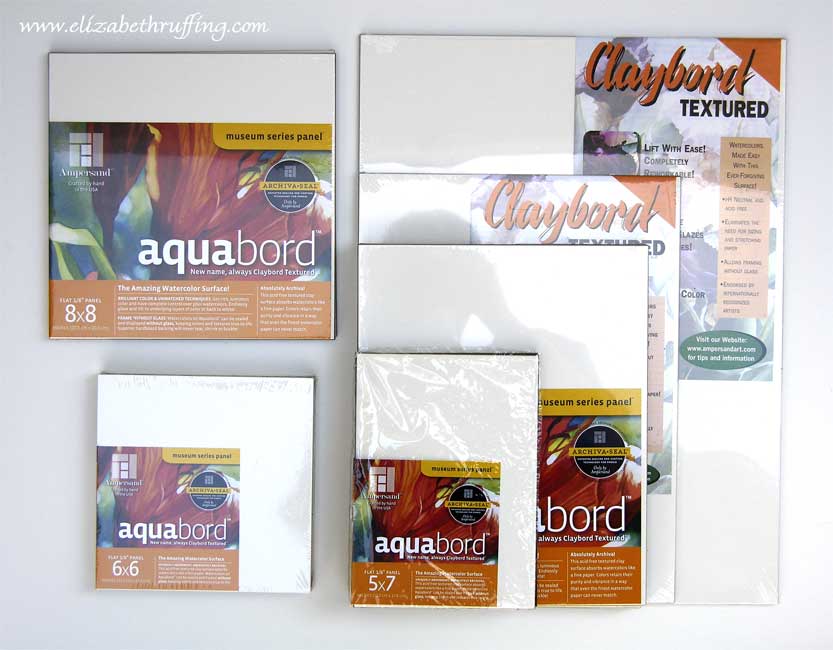 I also went over to Jerry's Artarama and was tempted by these 6 x 6 Claybord Aquabord squares. As you can see, I've got a collection of Claybord at this point! I didn't get all these today, just the 6 x 6's. They had a pack of 4 x 4's too, but I decided "cuteness" wasn't a good enough reason to add those to my pile. They were awful cute though…
Btw, they're participating in a fundraiser over there, at Jerry's, to raise money for children's cancers, which you might want to check out. I was kind of wondering what happened to people's hair when I went in!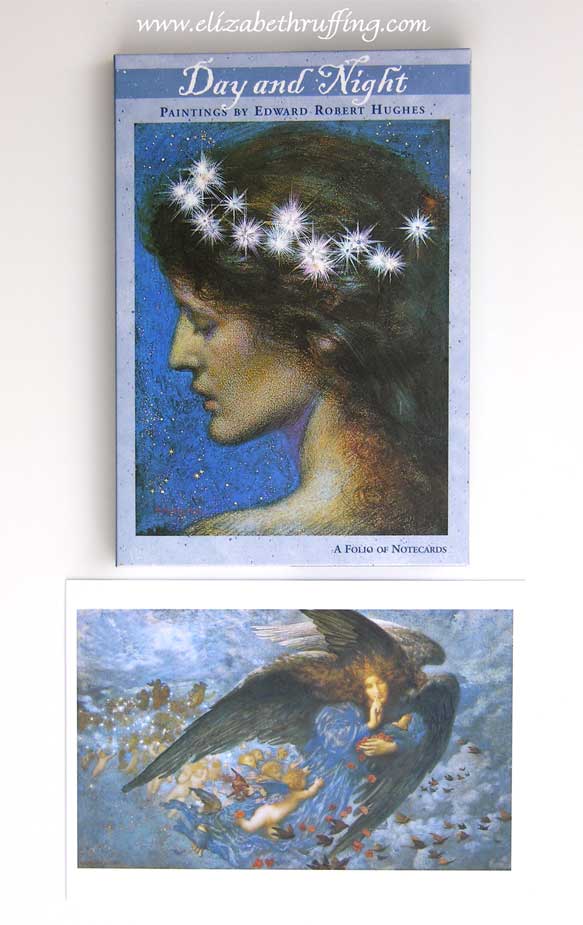 I also, for no other reason than inspiration, picked up these "Day and Night" Notecards, featuring the paintings of Edward Robert Hughes. I love the Pre-Raphaelites, and have long had a love of his "Night and Her Train of Stars", above. It was part of my inspiration for both my "Moon and Star" and "The Moon Sings a Lullaby". In fact, I wrote a children's story inspired by this painting, and those are two of the illustrations from that story. It was never published, but who knows, I may get back to that idea some day.