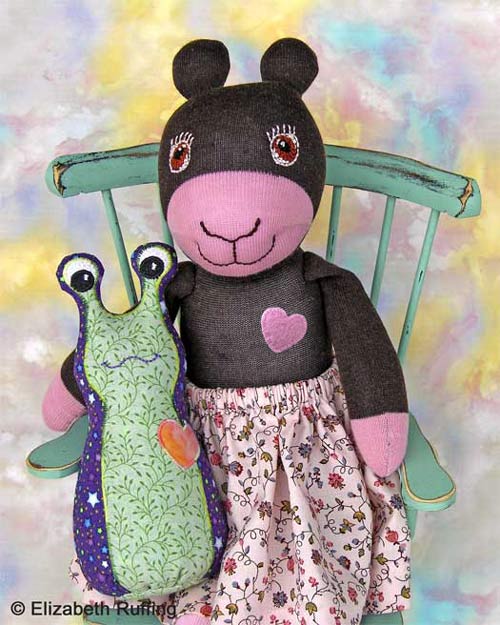 New original, one-of-a-kind art toys are sprouting up around here. This is Annie the Antelope and her new Sluggie friend, my first custom Hug Me Slug.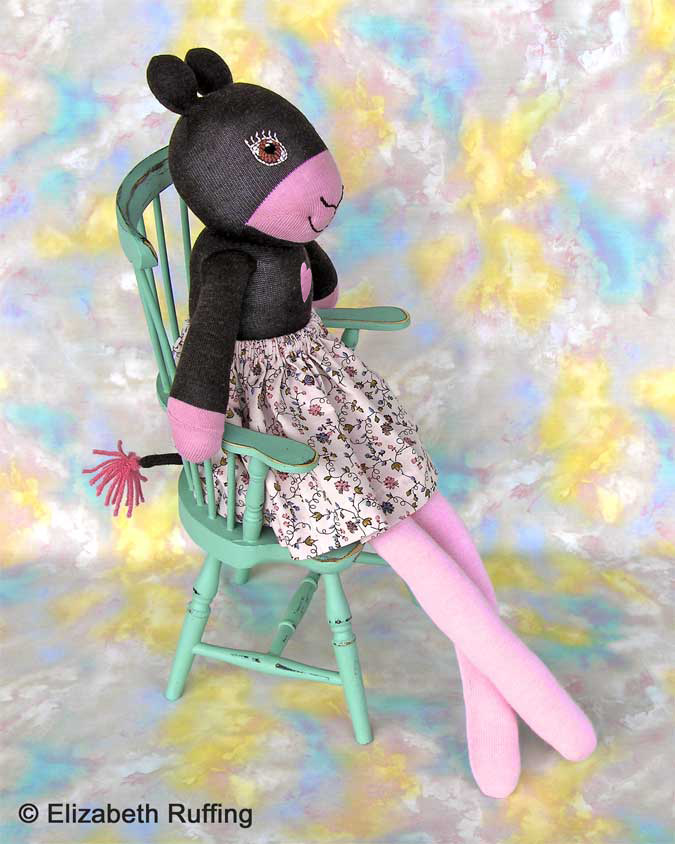 I have to admit, I was having so much fun making Annie, that I wasn't paying much attention to making her too realistic. In fact, when she was done, we were debating over whether or not she might be a new species. My friend, M., suggested she might be a Huggalope.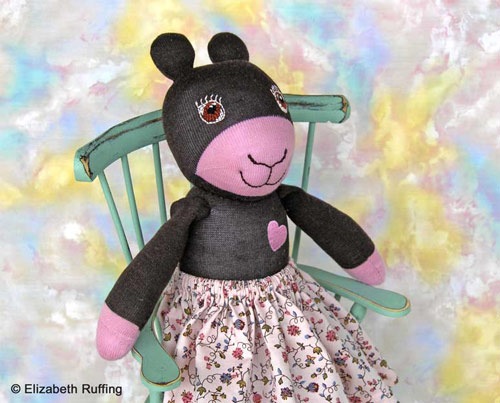 My mom won out and named Annie after herself.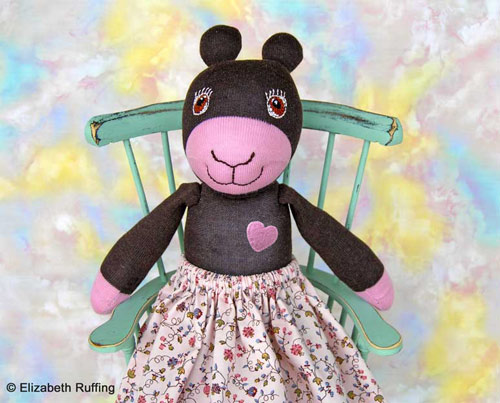 This Annie is largely hand sewn, with big brown, hand-embroidered eyes. She has pretty eyelashes too. Annie is a sock doll, made from pink and brown socks, with a pink calico skirt, which has an elastic waist.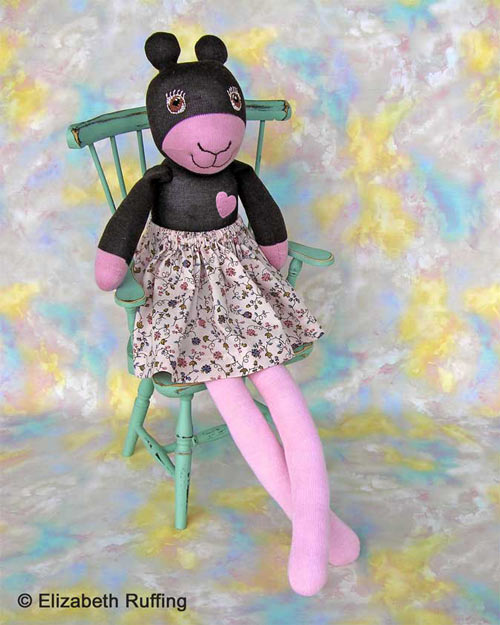 Her legs are long and graceful. I think she's studied ballet.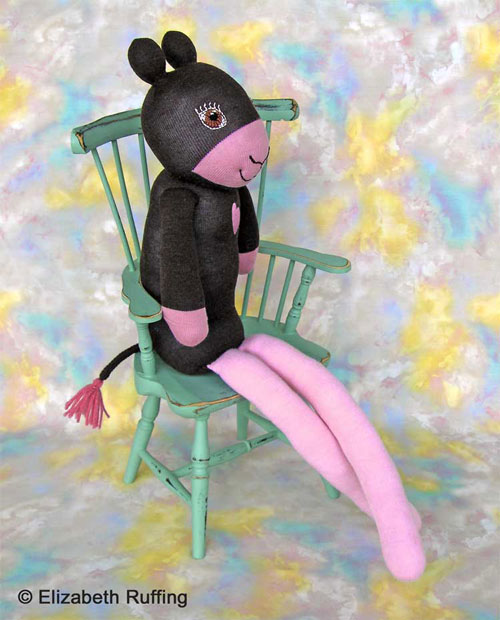 I love her tail. It's springy and has a pink yarn tuft on the end. It bounces when she dances.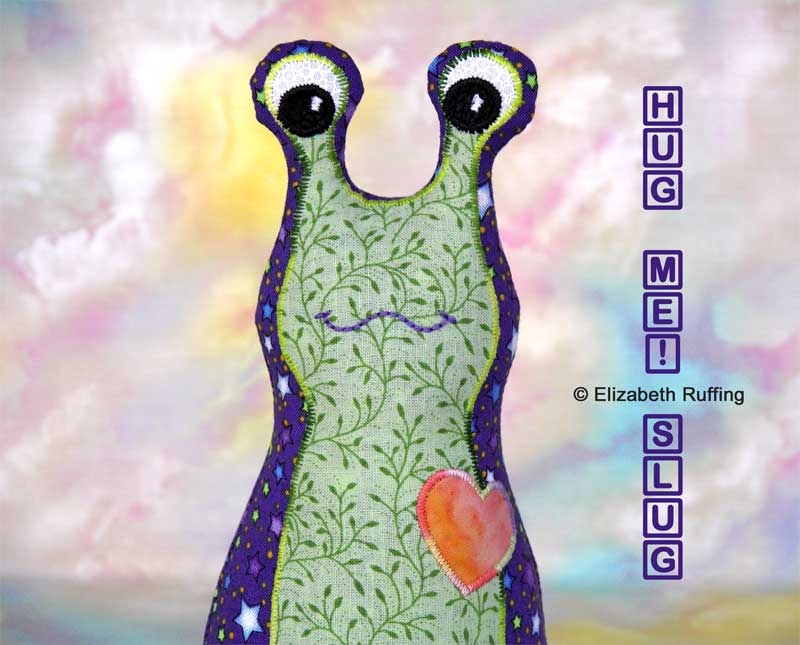 Sluggie is very excited about the birthday party he will be attending soon. I hear it has a slug theme. I'm sure he will enjoy it tremendously.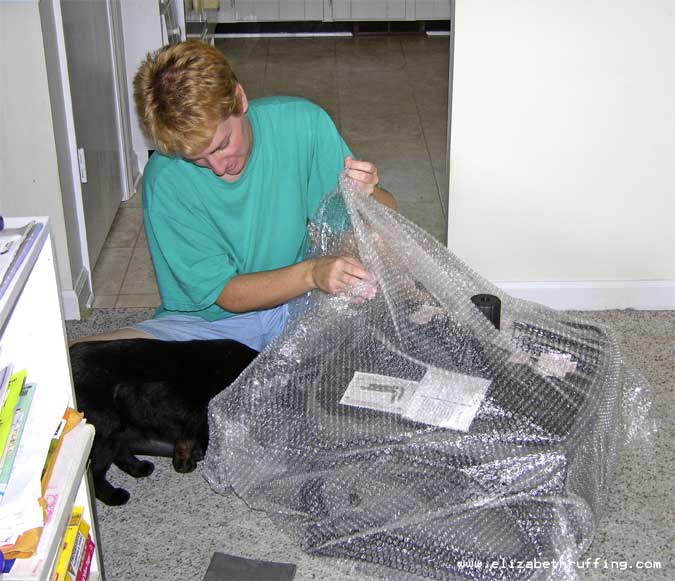 Today we got an exciting package. I made a Labor Day sale purchase from Staples and used my $30 coupon that I got from their ink recycling rewards program.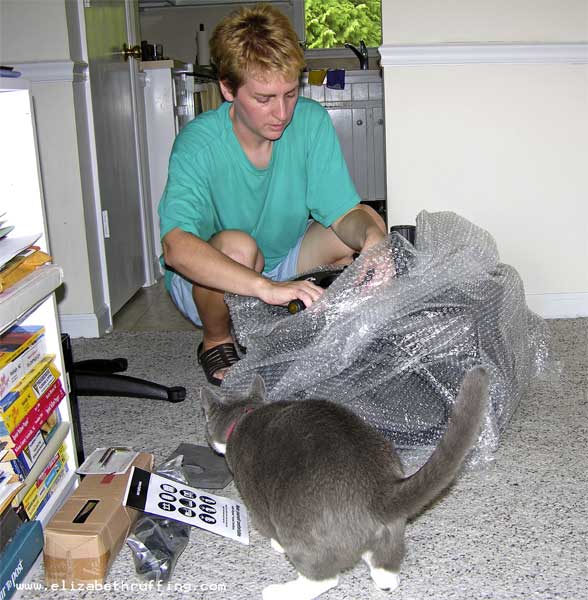 I needed some help getting it out of its wrapping…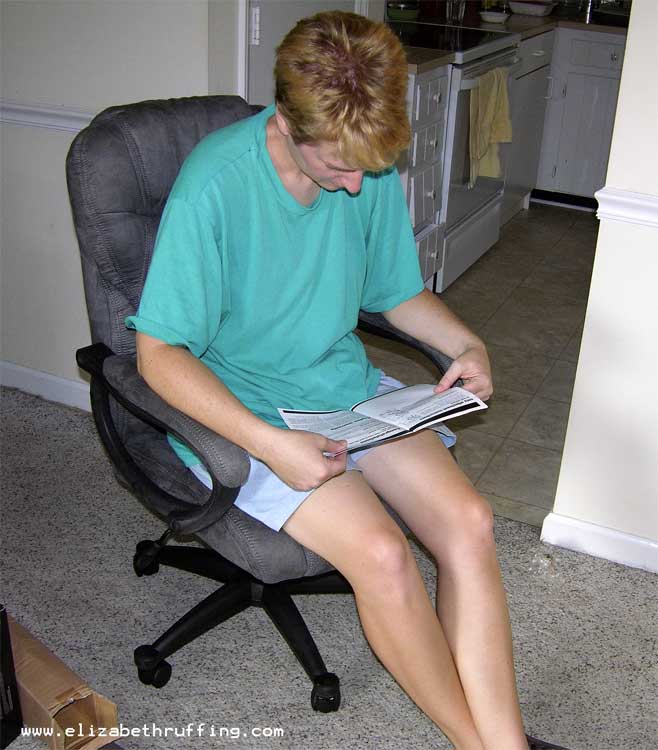 Ah, a new office chair. Finally, something comfortable to sit in while I work. It had picture assembly directions, and I couldn't figure out how to use the tilting lever. I could call and ask, but I don't feel like tilting anyway.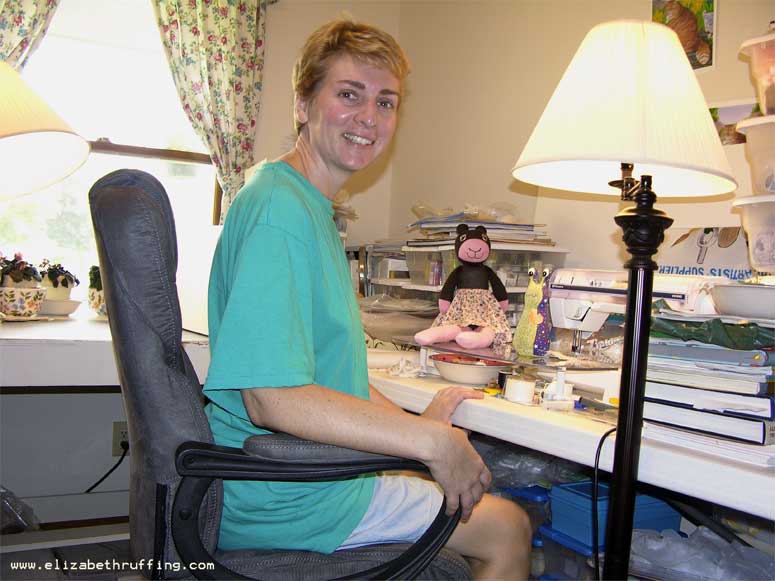 I'll probably be wheeling this around from one desk to another, until we get another one.