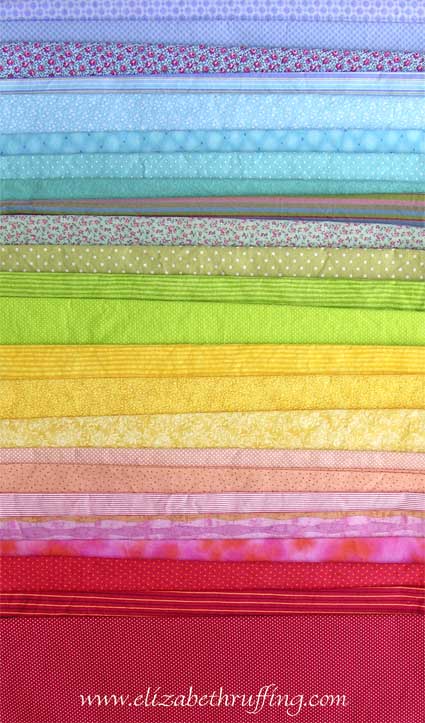 This photo reminds me of "The Princess and the Pea" with her pile of mattresses, but it's really an assortment of new fat quarters and half yards of quilting cottons that I collected on Friday. I've got them all prewashed, and now I need to iron them all. I found out that you can buy "soleplate cleaner", something I never knew existed. I had in mind to buy a new iron with a non-stick soleplate because I was certain I'd melt something onto the bottom in no time. It seems inevitable that, sooner or later, I will lay my fusible interfacing down, with the fusible side up, which, of course, I've already done. For good measure, I melted some synthetic trim as well, while I had my iron set to "cotton". It happens.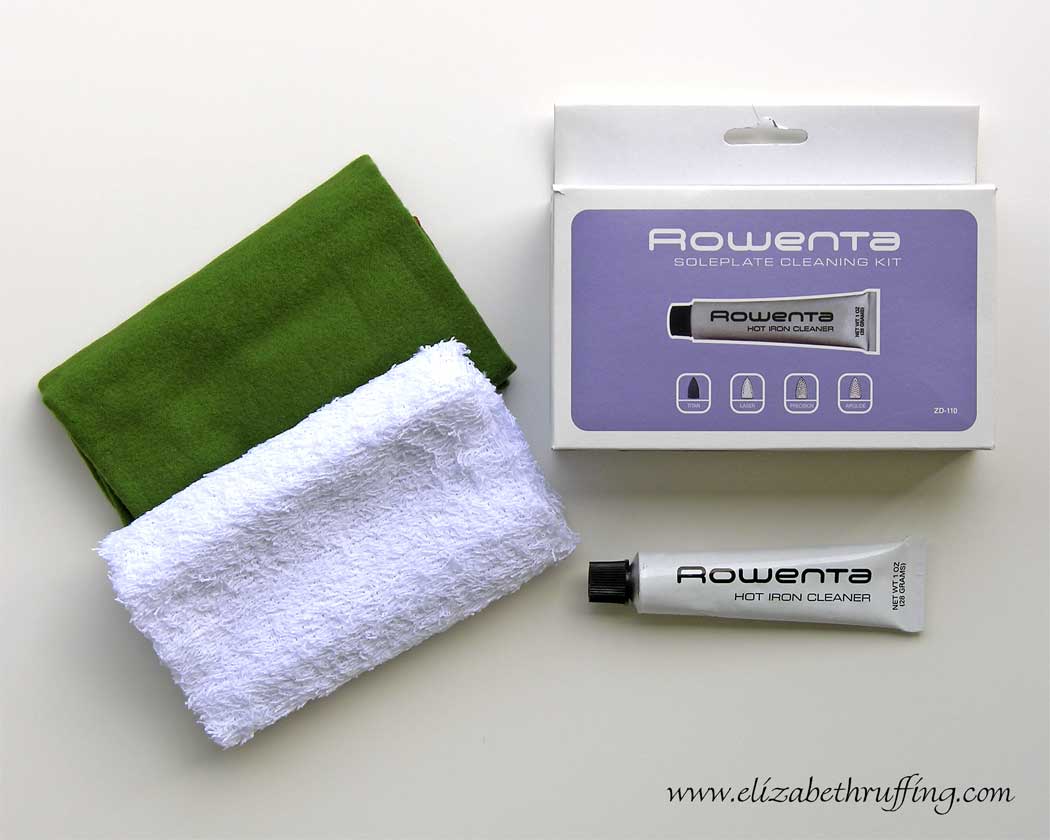 I've been thinking about trying a name-your-own slug option for my art toys, since people often seem to want toys named after a child or a loved one. I thought it might be a fun idea. I've listed a few in my Etsy shop. So far, the listings allow you to give a color preference or two for your "Hug Me! Slug" and a name you'd like on the hang tag. Then I'd coordinate the fabrics for a one-of-a-kind creation. I'm not sure about the idea…but I'll give it a try. I know about myself that I like to do my own thing, and so I don't want to get overly involved in the customizing end of things. Plus, there is no way I can photograph all my fabric! 😉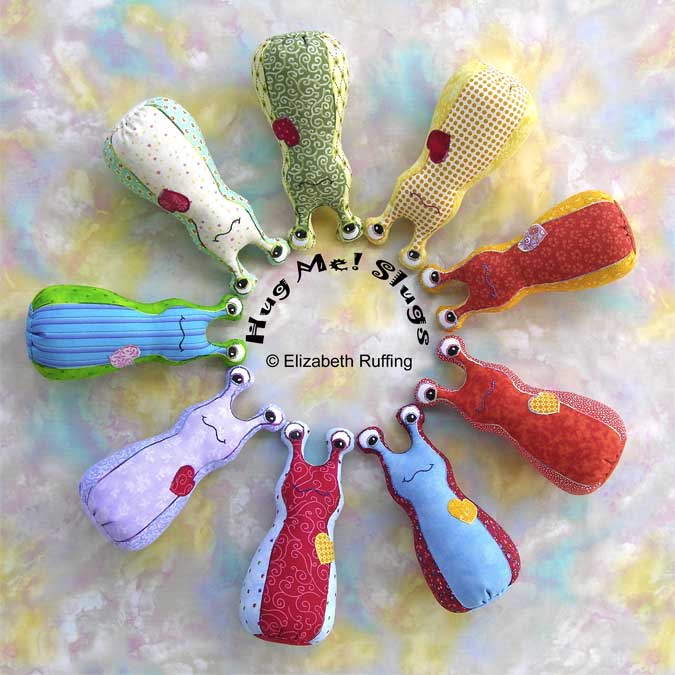 That joke our vet made about giving me medicine to give to the duck each day…would you believe it came true? Mr Duck needs an antiobiotic pill each day, for ten days to two weeks maybe. The avian vet relayed the how-to-give-a-duck-a-pill procedure and said it was easy. We all laughed incredulously, but the funny thing has been, so far, that it has been relatively easy. Each day I fret that I will be unable to catch the duck. My knees have gotten sore, and we've gotten a few minor scratches. Yet, amazingly, we've managed to catch him and put a pill in his beak each day. Each night I say, several times, "I can't believe we caught that duck today." Some days he doesn't seem to care, and other days, he's not so willing. He's been a good patient though. He may still need to visit the avian vet, but the first thing is to give him the antibiotics.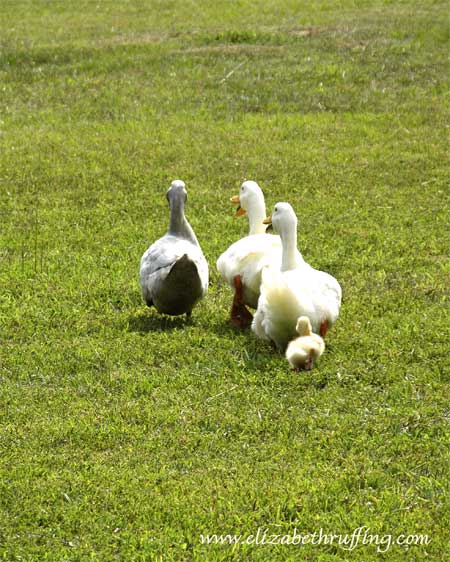 His friends and family have been funny. They don't even run away anymore. They let out a big hoopla when I pick him up sometimes, but then they just hang around, taking advantage of the fact that I have to drop my cup of cracked corn that I use as a lure. I try not to move around too much, until he is close enough to reach. My dad has been joking that, when this medication is finished, the duck will come ask me to pick him up.