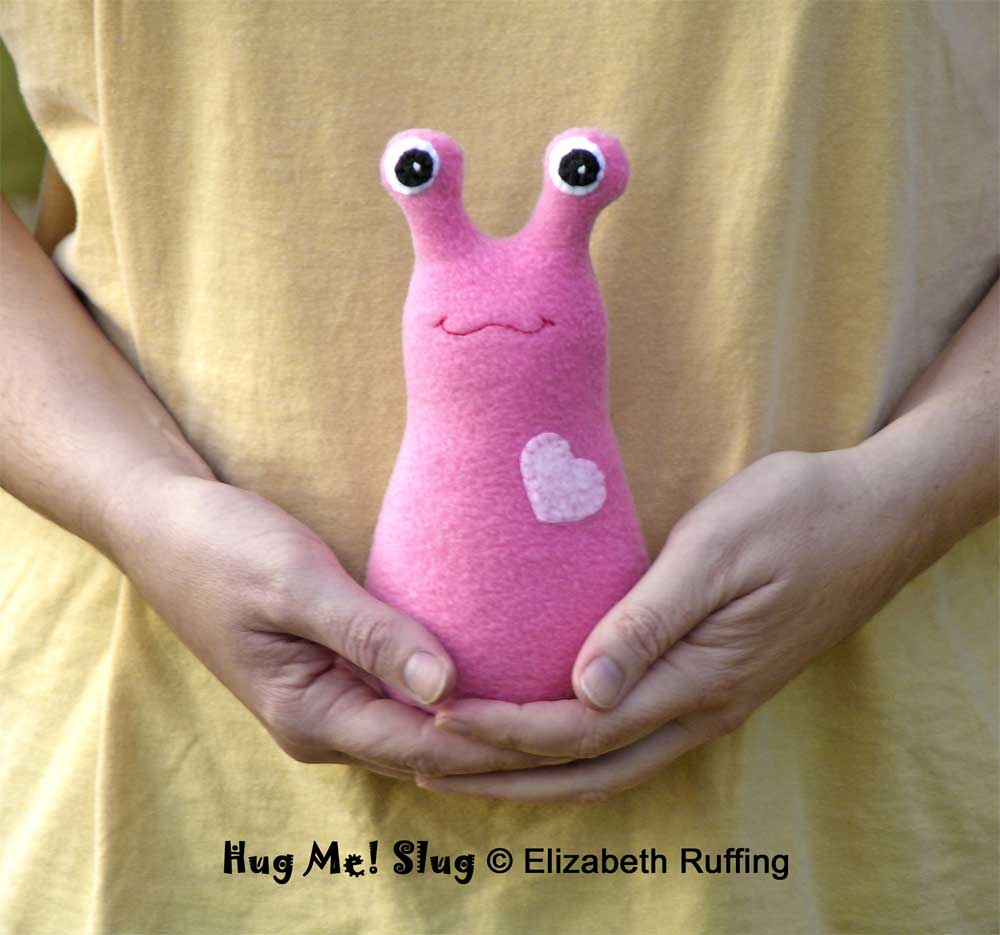 These are some of the "Hug Me! Slugs" that went out on Thursday and Friday this week. That's "Laylee" above, in medium pink. I'm busy at work on quite a few more.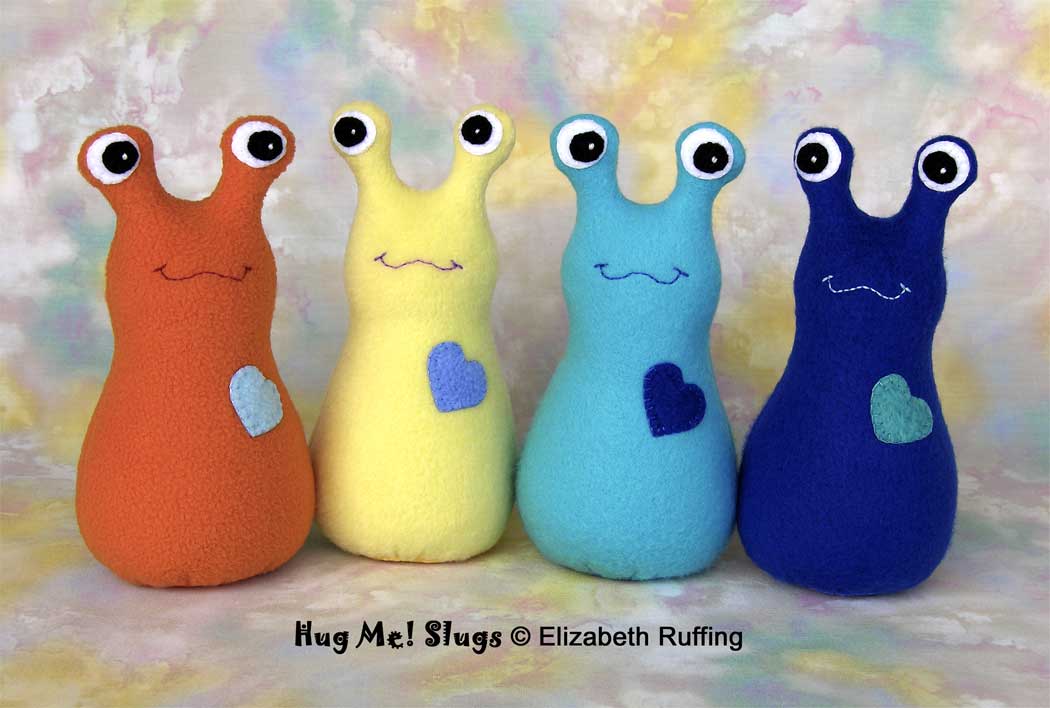 My goal is to get them all out to their new homes this week. There may be some more orders though. So, hopefully, I'll have the ones that have already been ordered done midweek.
The orange slug above is for a little one who loves looking at pictures of my slugs. He coos and squeals when he sees them on the computer. His mom is excited to get him a real one for Christmas.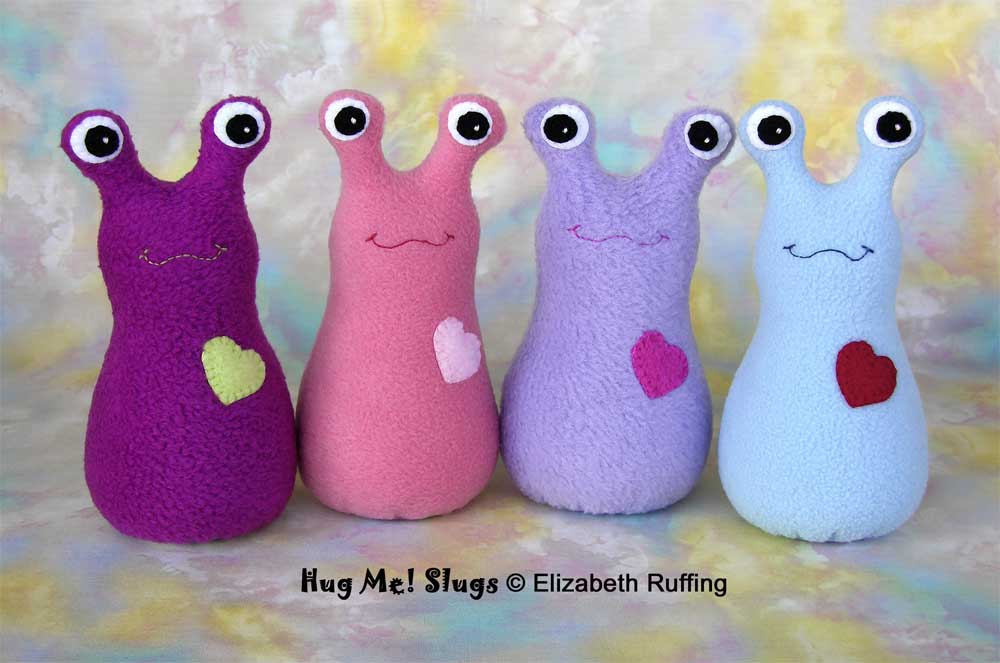 My birthday is this coming Friday. I don't know if I'll get the day off. I'd like to make sure everyone gets their slugs for Christmas.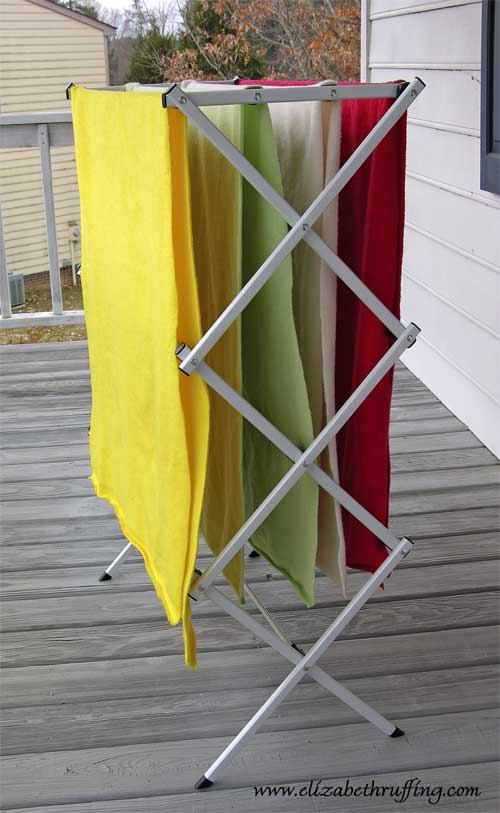 I've been trying to make a few extras, for last minute shoppers, but the current shoppers have already shopped in my stash of extras. I'm going to keep trying to add to that group of slug standby's. I've got some new colors to add too, like the bright yellow, and the bright tomato red, that are drying on the rack shown above.
Thanks everyone, for your orders! It's been great. I'm enjoying making toys and hearing from you. I know I say it often, but I hope you know that I really do appreciate it. Being able to do something that spreads a little happiness around is a great pleasure.