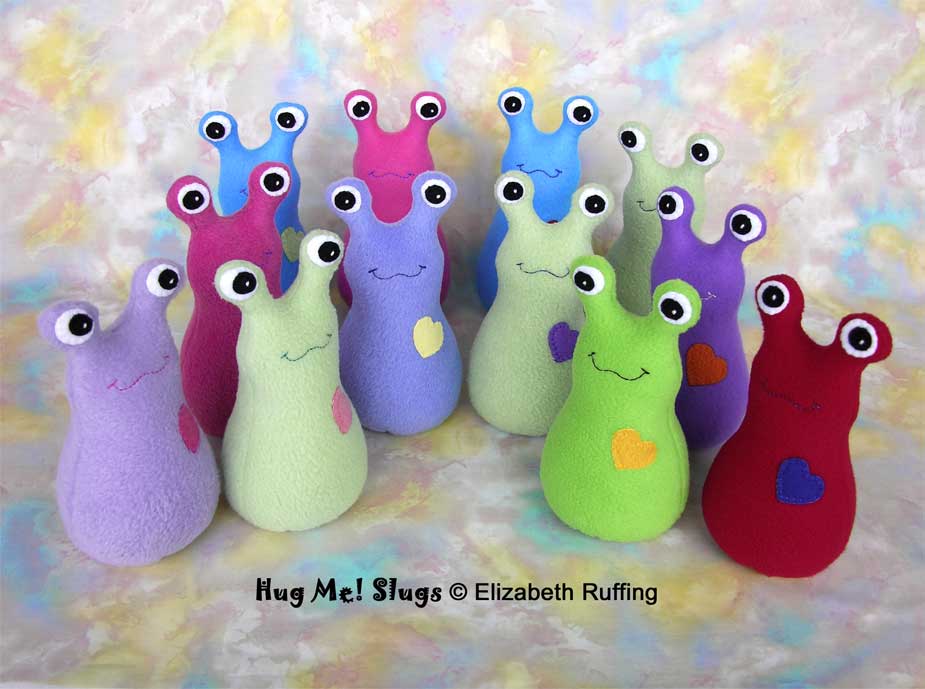 Although that wasn't my intention! I've been very busy.
These are Monday and Wednesday's slugs. They're on their way to their new homes, or many have probably already arrived.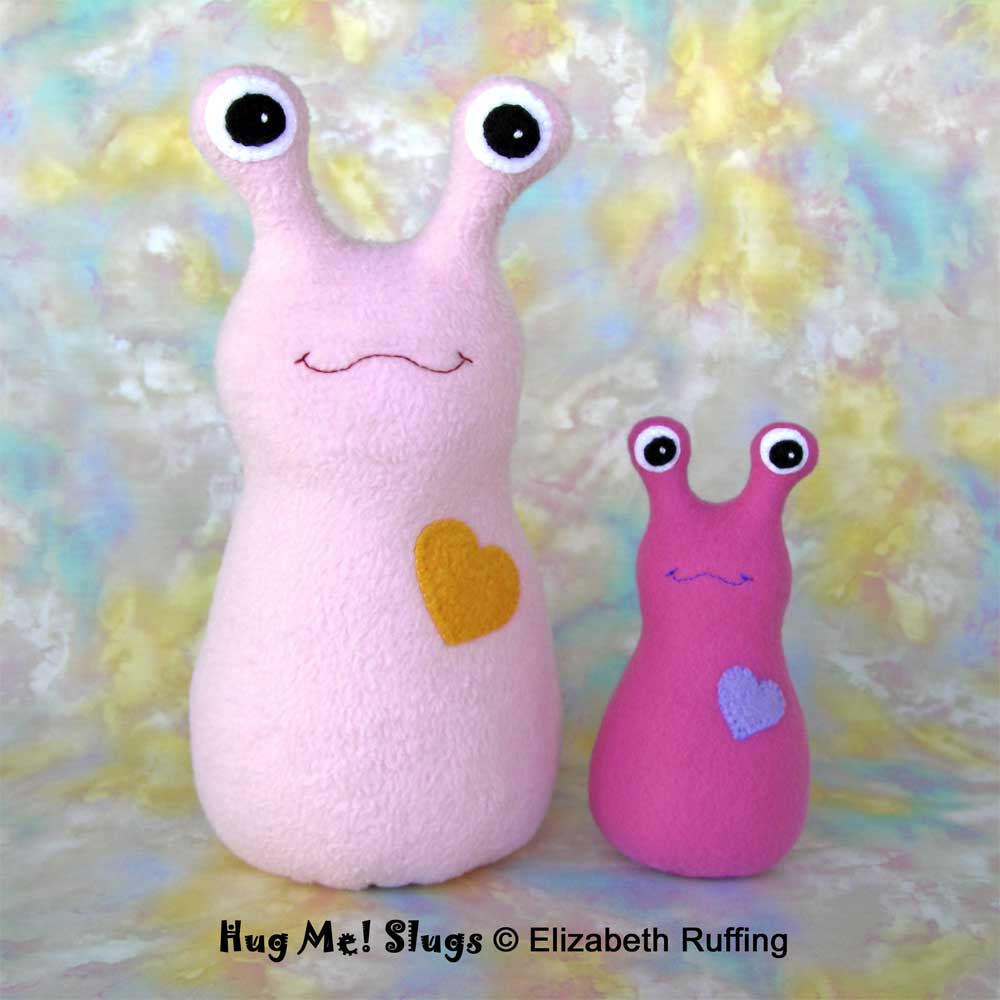 I'm going to mail at least two more tomorrow, but I'd been hoping to get more done by then. There is a rumor that we may have snow, and so I will be amending my plans to make sure I mail the slugs I promised to send on Friday, out in time.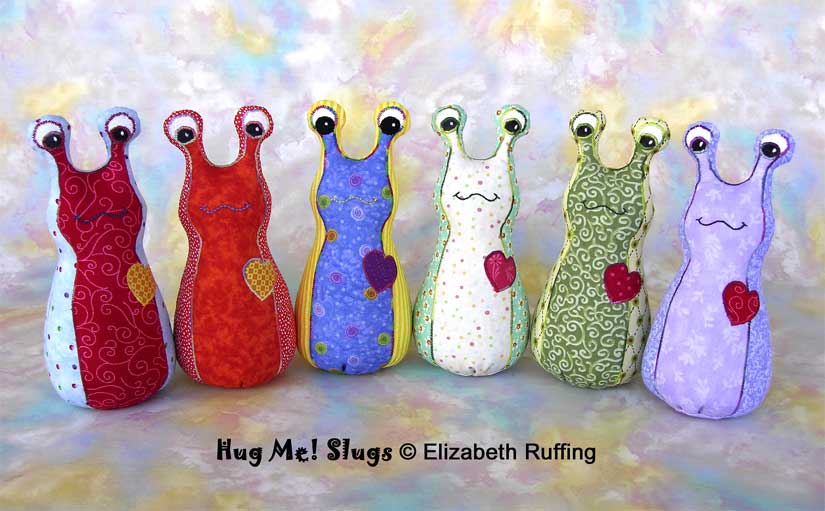 I imagine many of the folks who buy and sell on Etsy saw today's NY Times article on Etsy businesses. I read that this morning and thought I'd better take those examples to heart, and pace myself. It's been crazy lately. I'm happy for all the interest in my toys, but I also realize I don't want to end up, someday, being someone who works thirteen-hour days, like some of the people in that article. I want to make sure I am doing what I want to do, and enjoying it.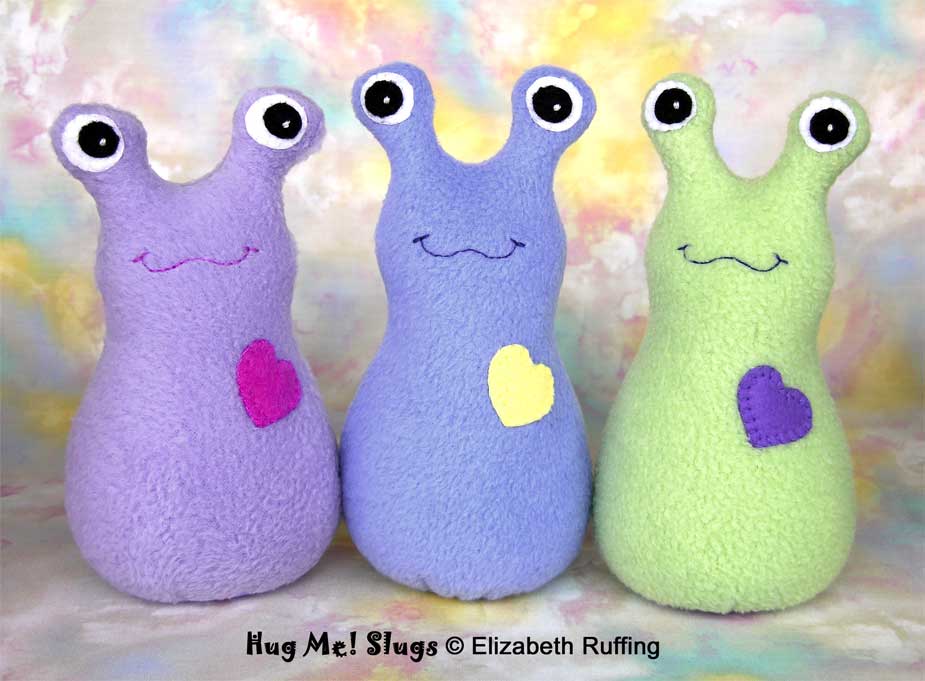 Anyway…I'm amazed I got all these done. My mom has been helping address boxes, and trimming and clipping seams, and turning slugs right side out for me. Thanks, mom!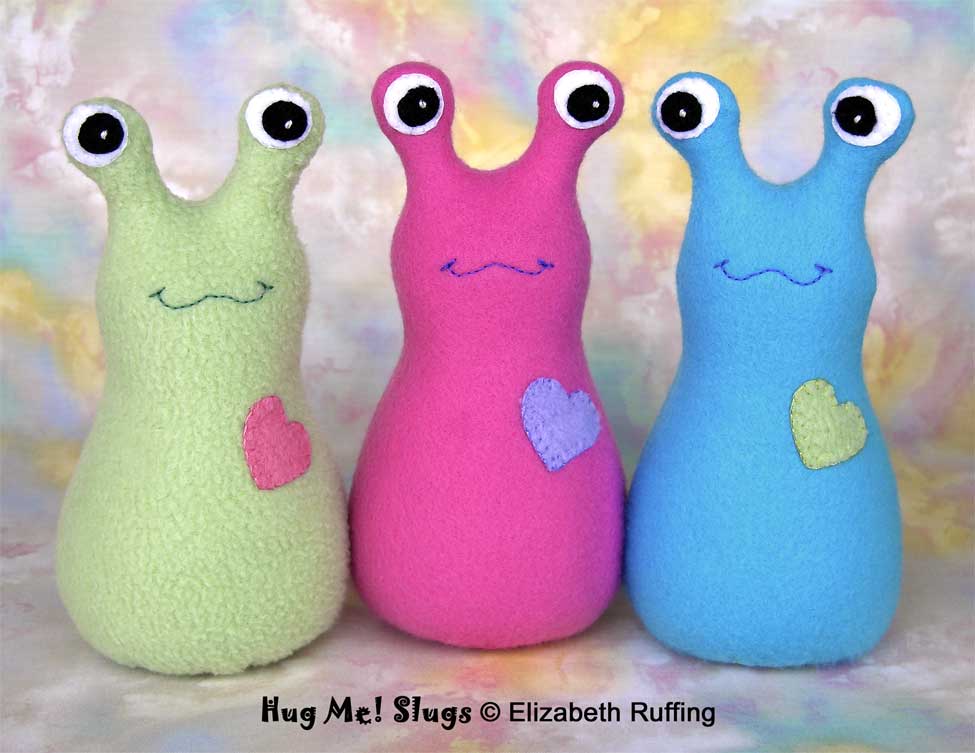 I hope all these little guys and girls will be a big hit for the holidays. I like to think about them being unwrapped and making someone smile or laugh.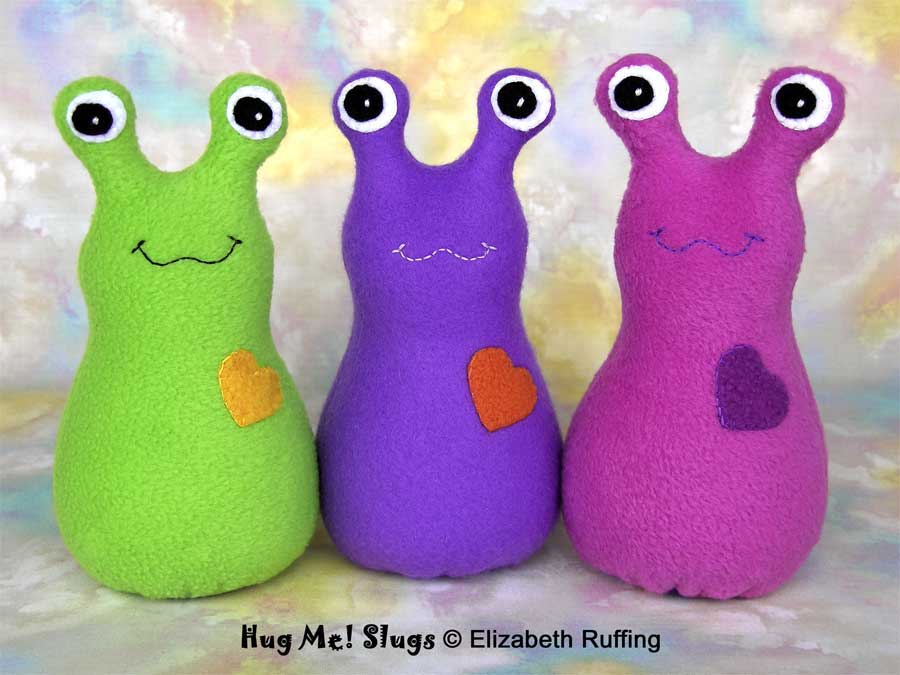 I have a few fleece slugs almost done, in royal blue, gold, orange, light turquoise, cream (with blue eyes), and denim-colored blue. I don't think I'll get a chance to get them up and photographed this weekend, as I had planned though. I think there are only three finished slugs left in my Etsy shop, for now, as I'm writing this.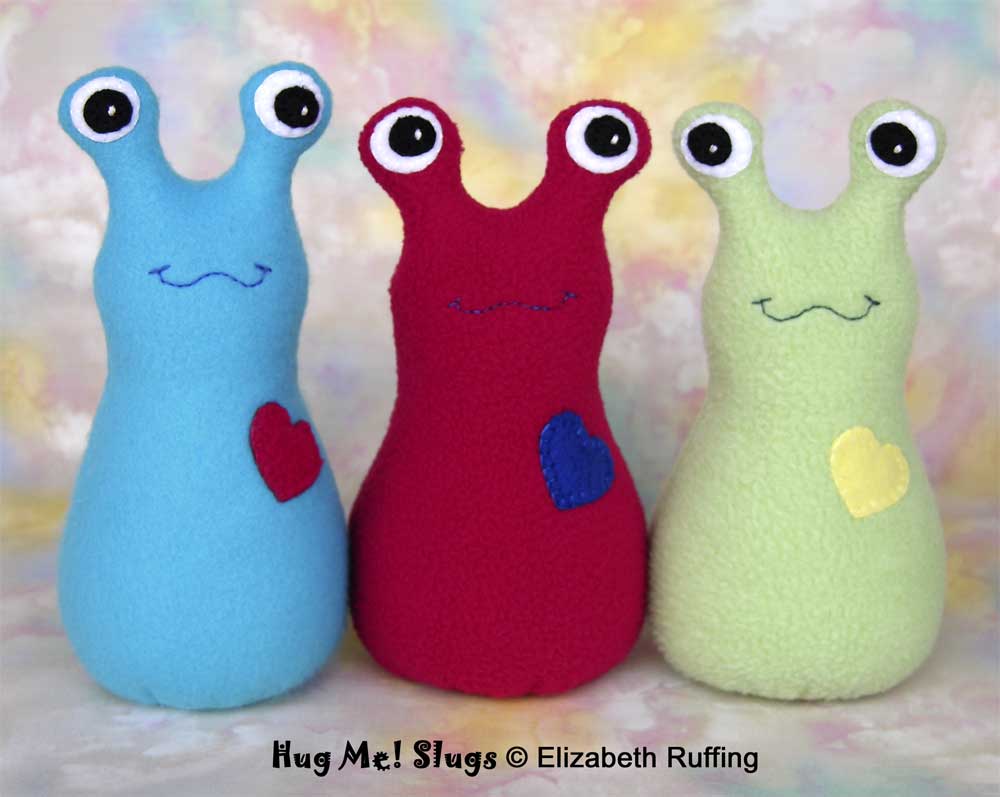 I just put this fuchsia-pink slug up this morning. I named her Holly. I can't figure out if people would prefer to name their own ready-made slug, or if I should just leave that as an option for the custom-made slugs.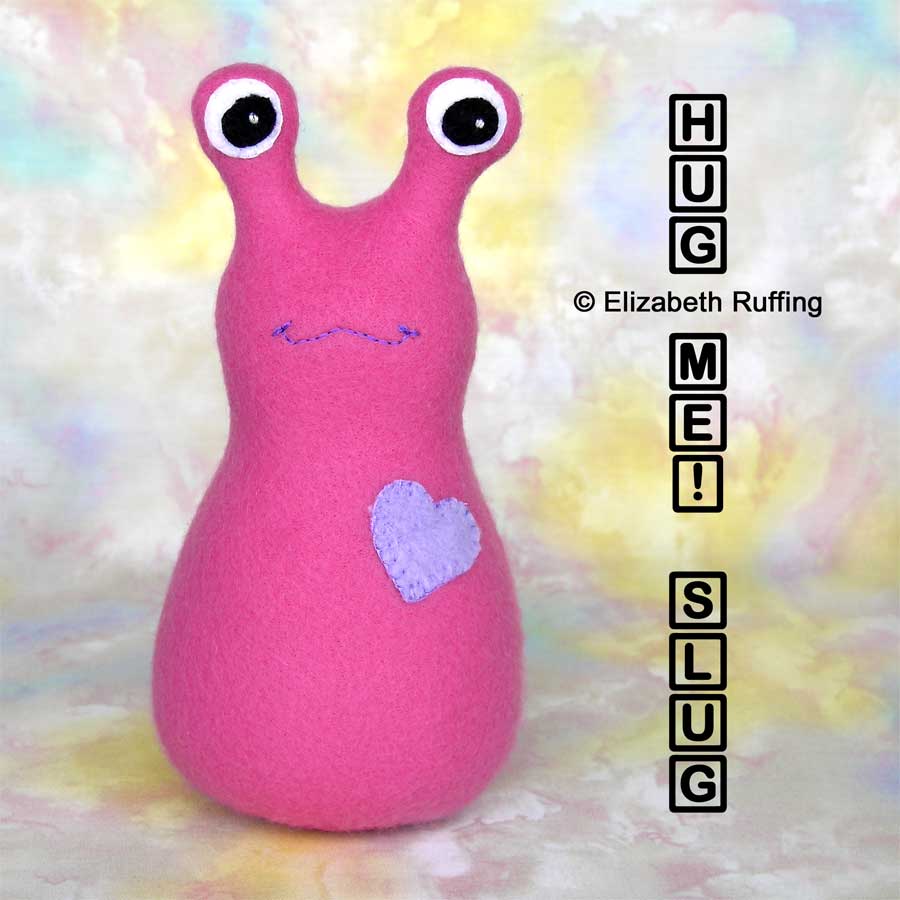 Okay, just checking in, and now I've got to get back to work! Hope you are enjoying the holiday season!