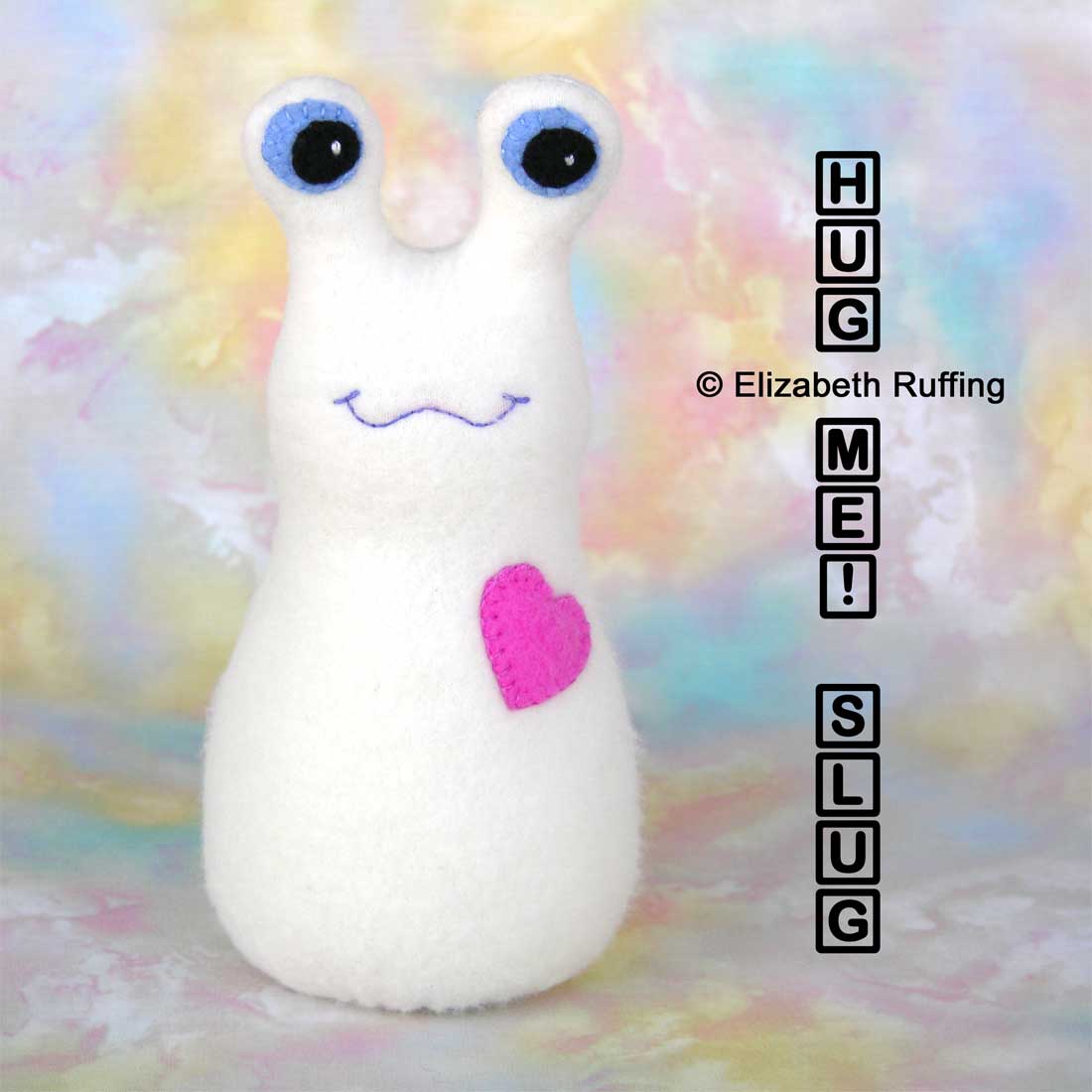 I'm putting up the ready-made "Hug Me! Slugs" that I just finished this afternoon. I'll be listing the ready-made slugs in my Etsy shop. Above is "Izzie".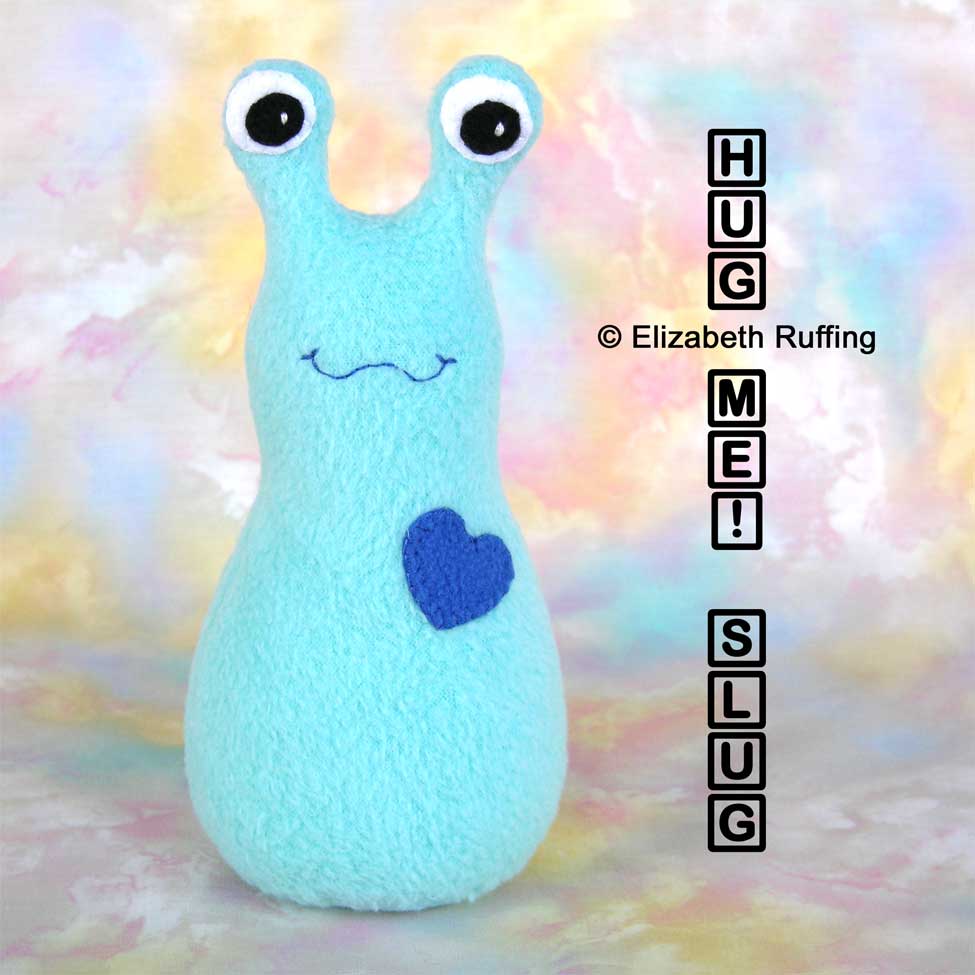 "Carson", above, just got snatched up as I was writing this.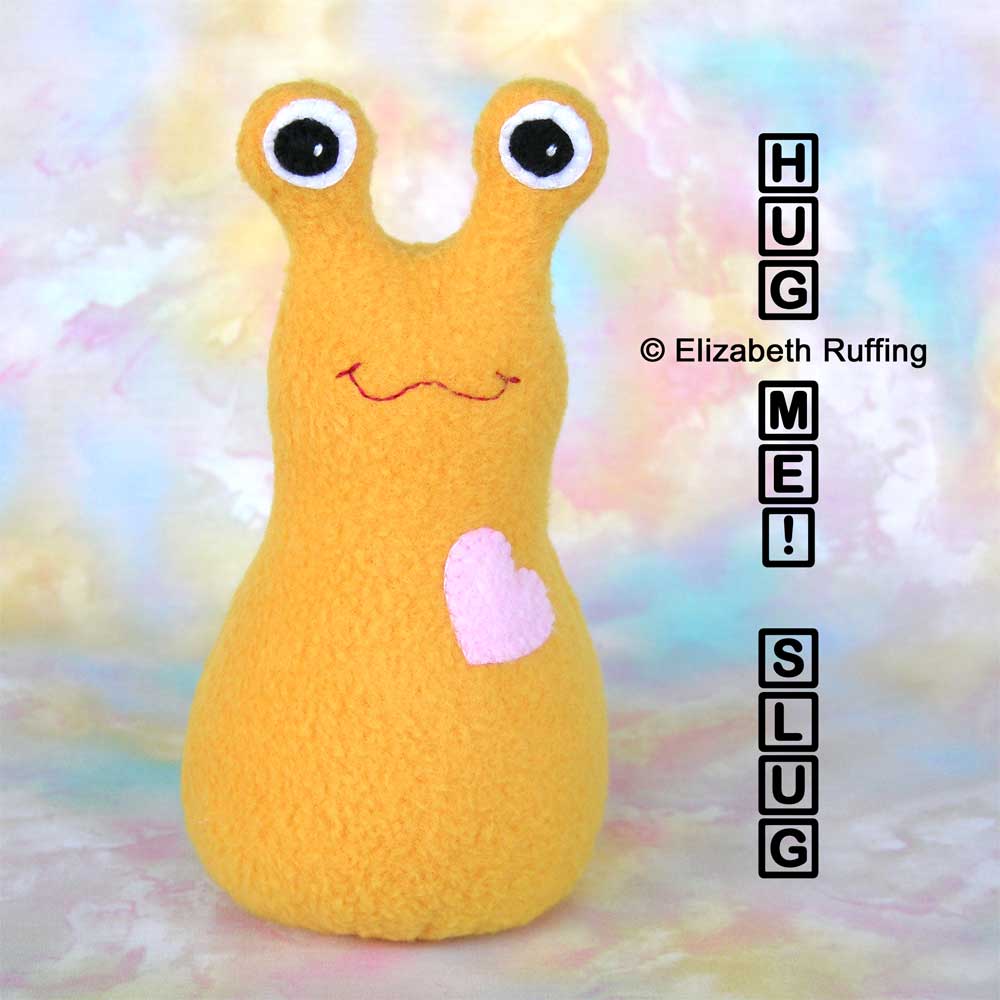 This is "Julie", above.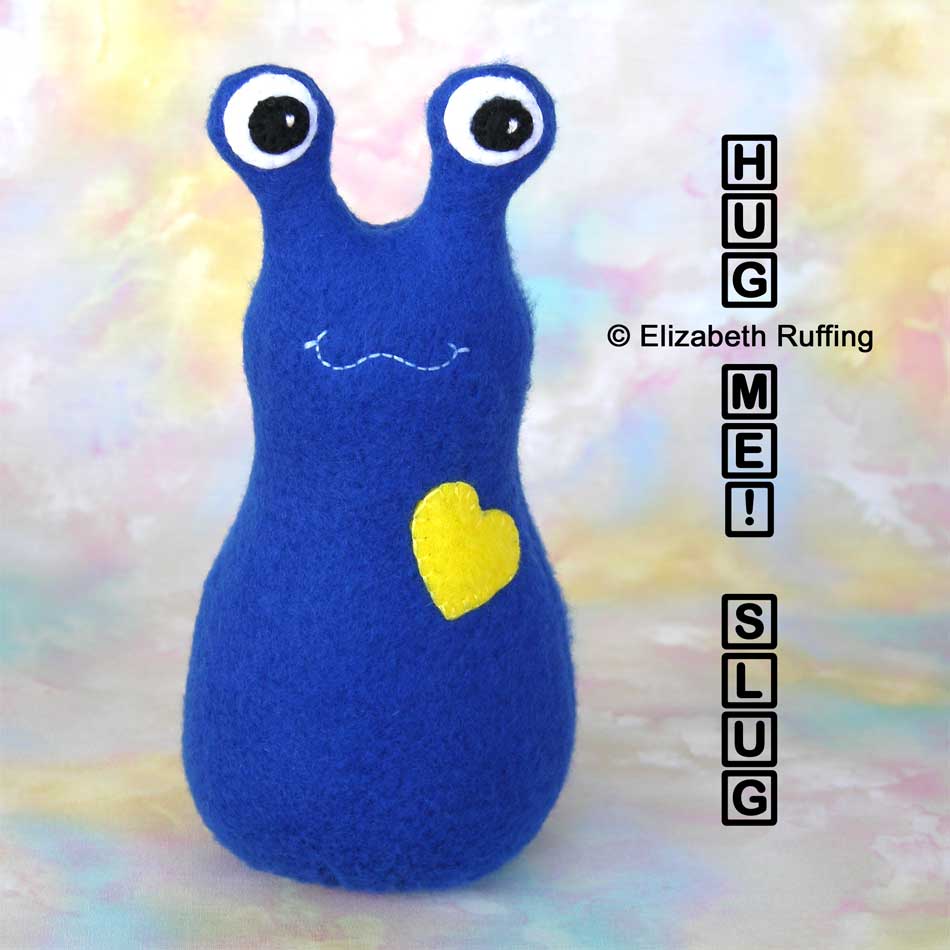 This is "Merlin".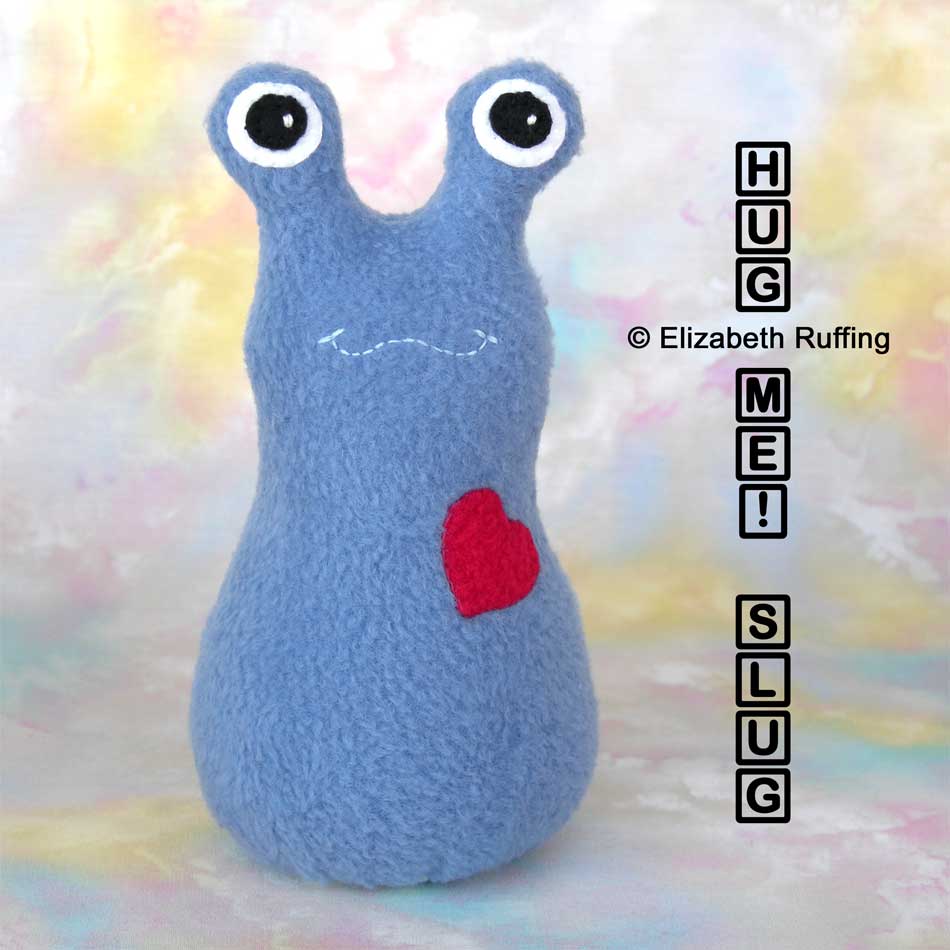 Above is "Dustin".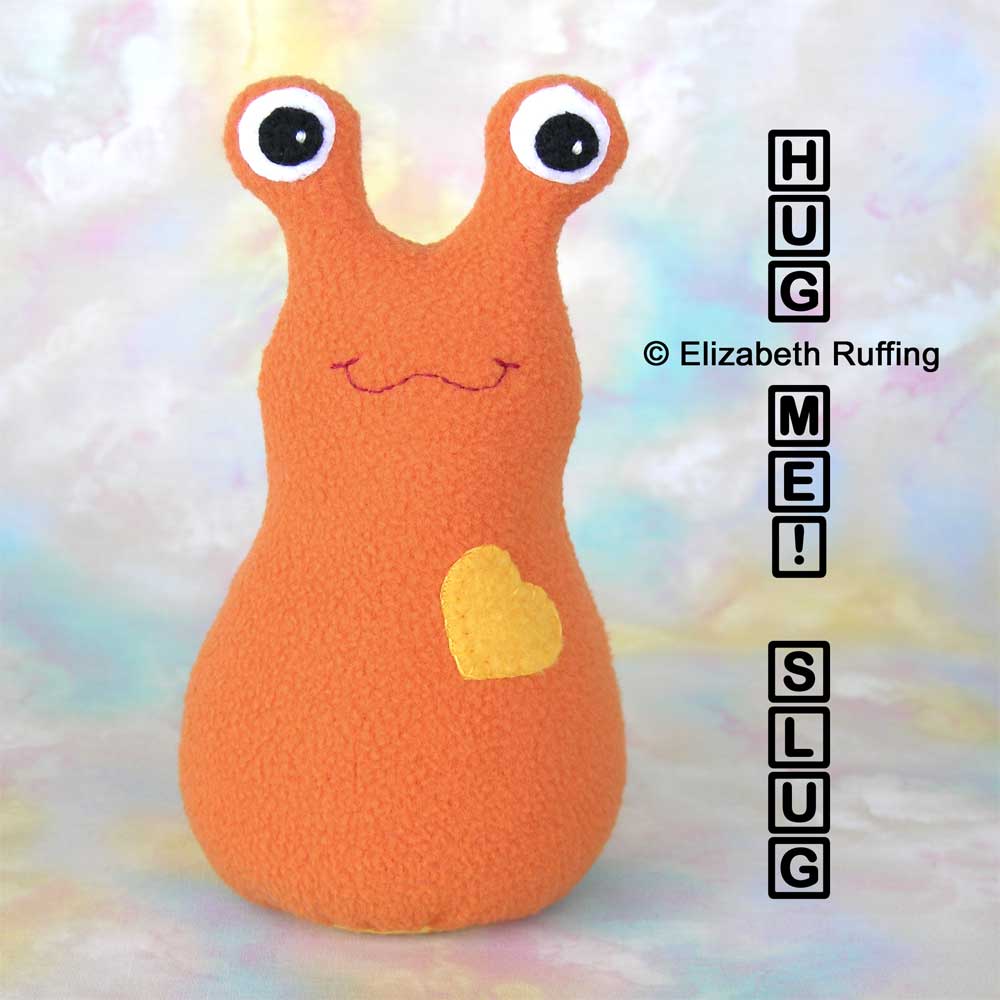 And this is "Marigold", above. She's just been spoken for too.
We're planning to ship the Christmas orders tomorrow morning. Priority Mail usually takes about two to three days. The Post Office doesn't guarantee that delivery time period, but they try extra hard to make sure the Christmas packages arrive on time. Some people are opting for Express Mail, which costs quite a bit more, but I can adjust an invoice for anyone interested in that.
It's been a long, busy weekend, and tomorrow will probably be busy too. After that, I'll try to accommodate any orders that come in for ready-made toys, but the custom-made ones will take about a two-week wait. I'm in need of a rest! Hope you are all enjoying the holiday season!