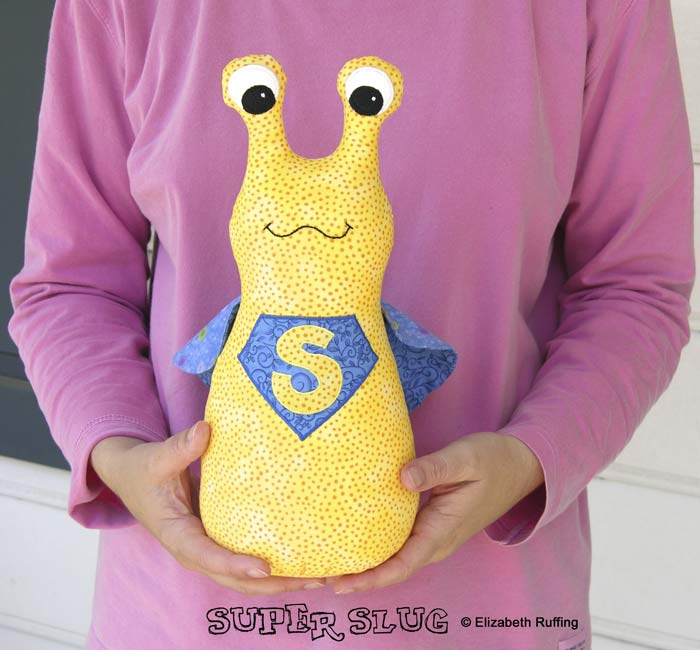 I wouldn't want to have to call him for help, because that would be a mouthful, but, I have to say, he looks very willing to help if asked. Or even if not asked.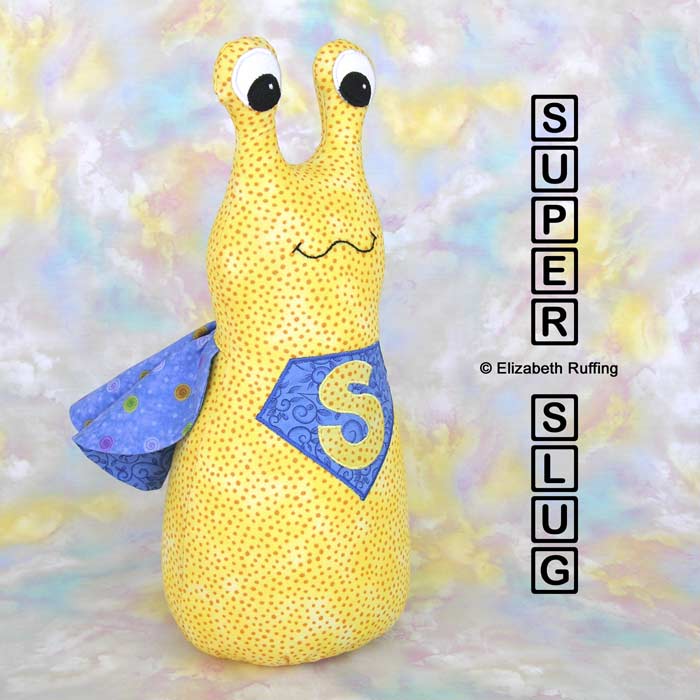 "Super Sammy" the Super Slug is heading to California right now. He's going to be a graduation gift for someone who is will be attending the University of California Santa Cruz. Their mascot is a banana slug. Their mascot's name is also Sammy, but not "Super Sammy", although I'm sure he is super in his own right.
I'm going to try to get some more slugs up in my Etsy shop soon, and then I think I'll take a break from custom-made toys while I get our Ruffing's web site reorganized. I need to edit some art doll photos and work out the blog migration over on that site. I'll still have the "name your own" option on the soft dolls and toys, so everyone can still get some customization, which is fun for gifts or just because.