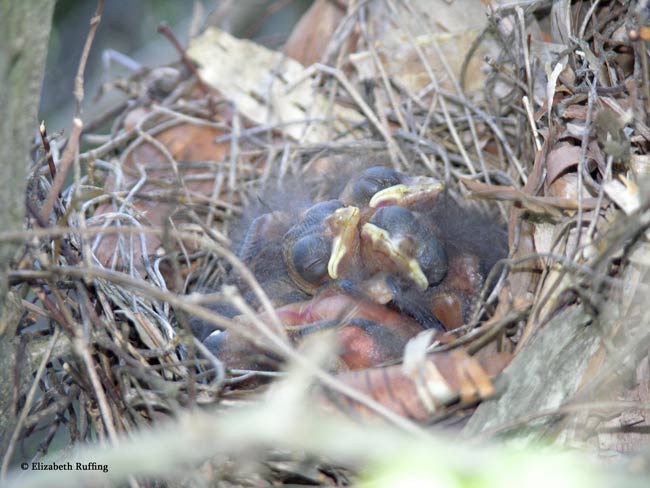 There were a lot of cheep-cheep-cheep noises coming out of the the bushes next to the porch last night. We kept seeing a male and female cardinal, hopping along the railing, and flying in and out of one of the bushes. I followed the noise and found four baby cardinals, with their eyes still closed, in a nest, waiting for their mom and dad to bring them some dinner.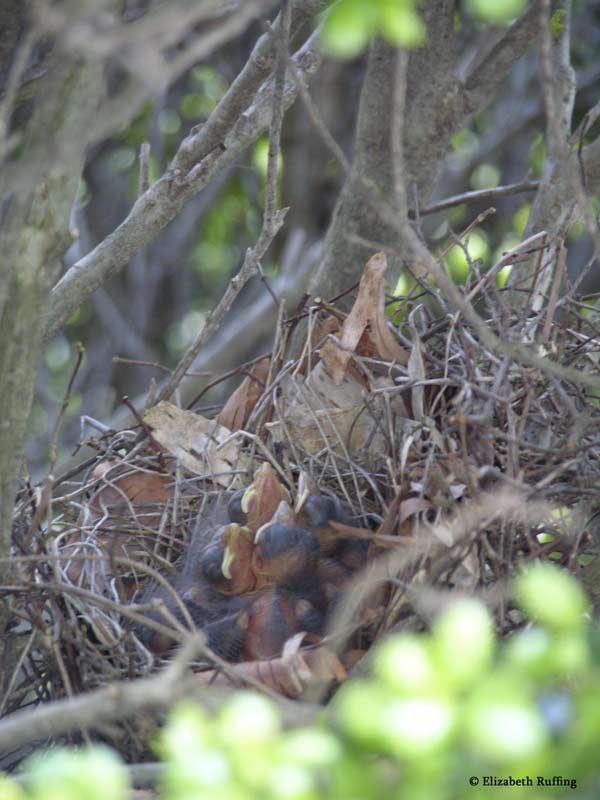 It doesn't seem like the best place for a nest, but birds make some odd choices sometimes. We've watched birds building nests in the hanging plants before too. I tried to give these cardinals some extra privacy by attaching a board to the porch railing, to block the view, at least from the porch. I took these photos first.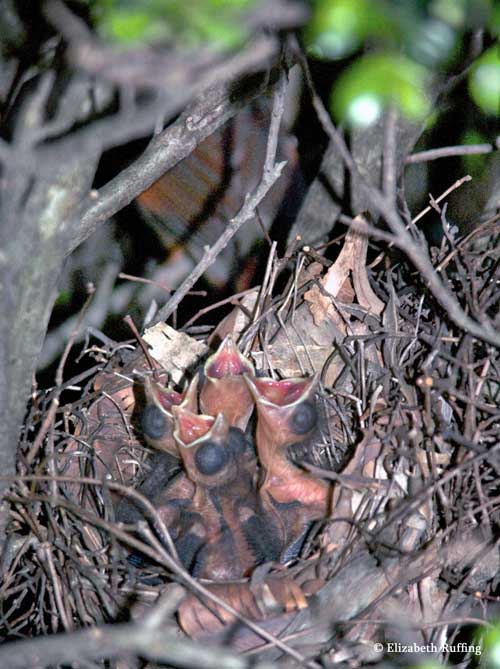 As you can see, when their mama arrives, all their mouths open at once. You can see her tail feathers through the branches. I tried to get a picture of her feeding them, but the light was fading and she wasn't still for more than a second at a time. Their dad has been just as busy feeding them.
I hope they'll be safe in there.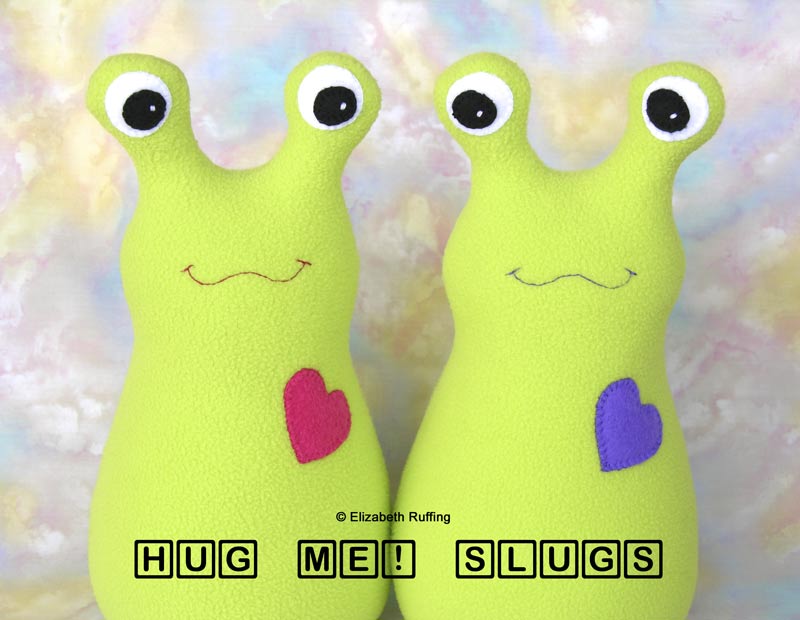 I just put some "Hug Me! Slugs" up in my Etsy shop and updated our Soft Dolls and Art Toys page, for a quick overview of what's available. As I mentioned, I'm switching out the custom-order listings with ready-made dolls and creatures. I'll continue doing that so I can get caught up on everything around here.