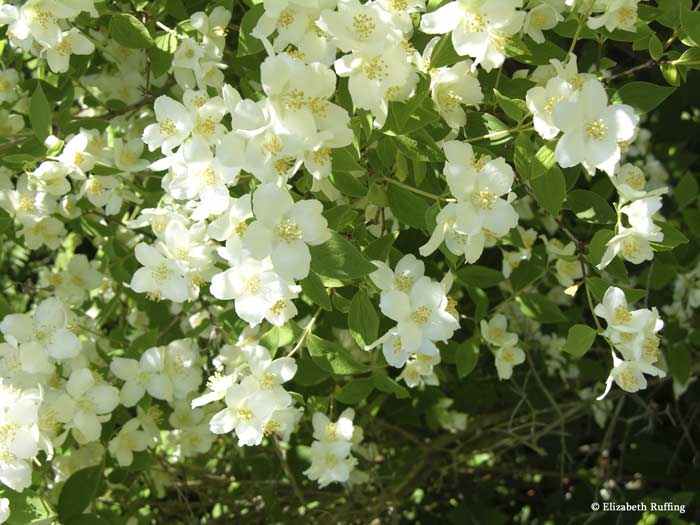 I went to the crawl space for a shovel to work on planting my blueberry bushes, and I was surprised to find our mock orange in full bloom. I wish I'd planted it in a more prominent location, because it's one of my favorite bushes. I love the smell of the flowers, and it's so beautiful.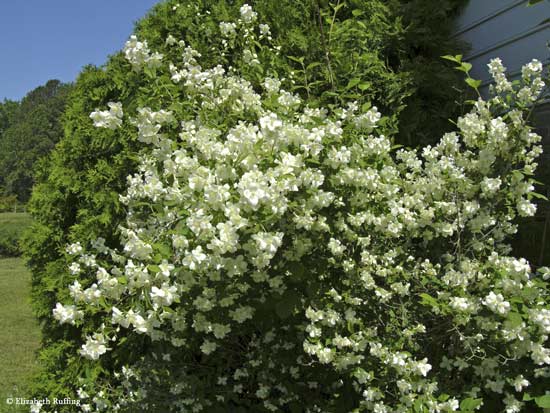 I think I just put it in an available spot when we first moved here, to make sure I got it in the ground. Someday, I'll have to move some, or plant some more, where I can enjoy it.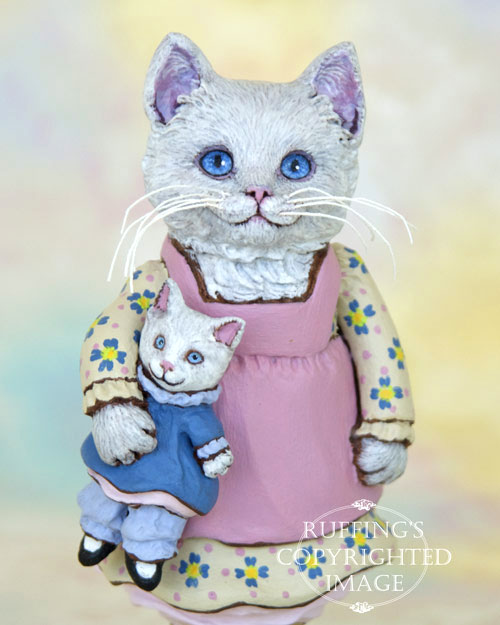 I just put up the web page for "Jessie and Jeannie", Max Bailey's new one-of-a-kind, original white kitten folk art doll figurine. Be sure to go read her story. I love the part where she and her talking cat doll purr together as they look out their bedroom window. I think they are just adorable!