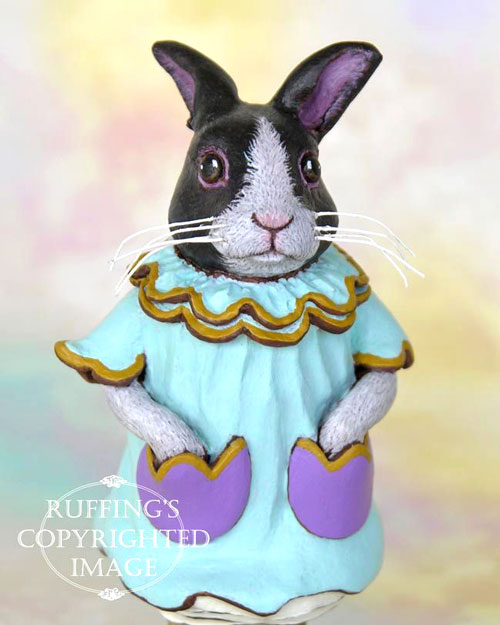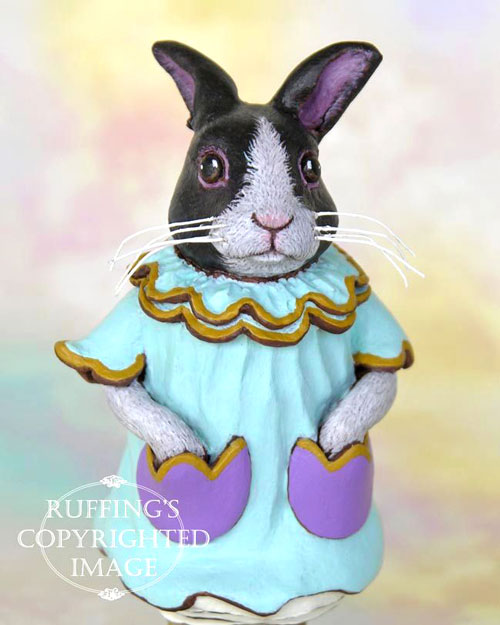 Tulip is a handmade original, one-of-a-kind black-and-white Dutch bunny rabbit art doll, hand painted and hand sculpted in paperclay by artist Max Bailey.
I am pleased to introduce Tulip, a hard working Dutch bunny with a very serious nature.
Tulip was named after her very great great grandmother Tulip, the illustrious founder and President of Tulip's Tulip Farm, where the most spectacularly beautiful tulips in all the world are grown.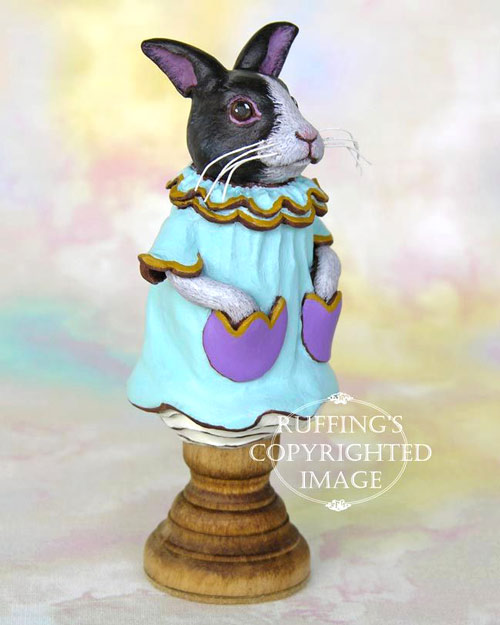 Someday, Tulip will be President of the farm. For now, she loves to go out into the fields in the fall, and dig perfect little holes with her front paws. Her brothers and sisters follow along behind her, rolling tulip bulbs carefully into the holes. Cousins and second cousins follow along behind them, filling in the holes with dirt to cover the bulbs.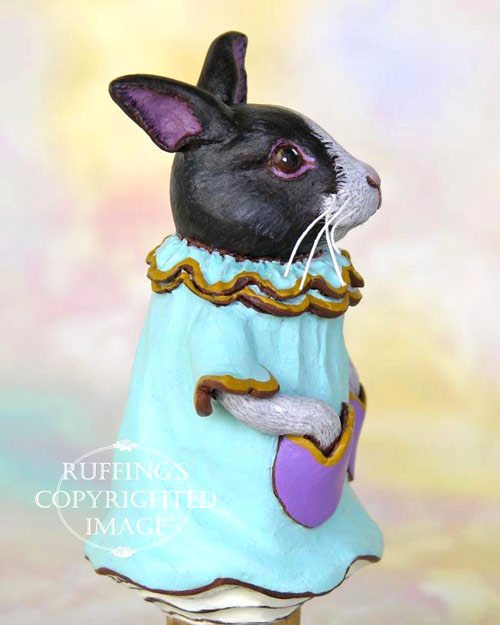 In the spring, when the tulips burst into bloom, all the Dutch bunnies dance through the fields in celebration of the beauty they have helped to create. Tulip loves the lavender tulips the most. You can tell from the lavender tulip pockets she has sewn on her sky blue dress.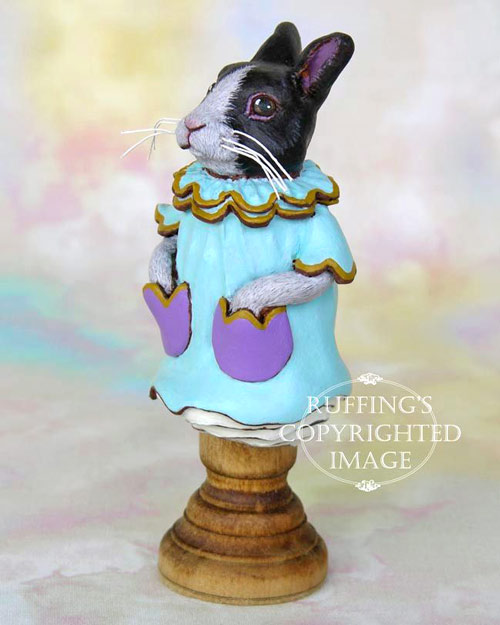 Tulip is an original one-of-a-kind work of art, and she is meant for display only. No molds are ever used in my work. She is hand-sculpted from paperclay, and entirely hand painted with acrylic paints. Her whiskers are made from stiffened cotton thread.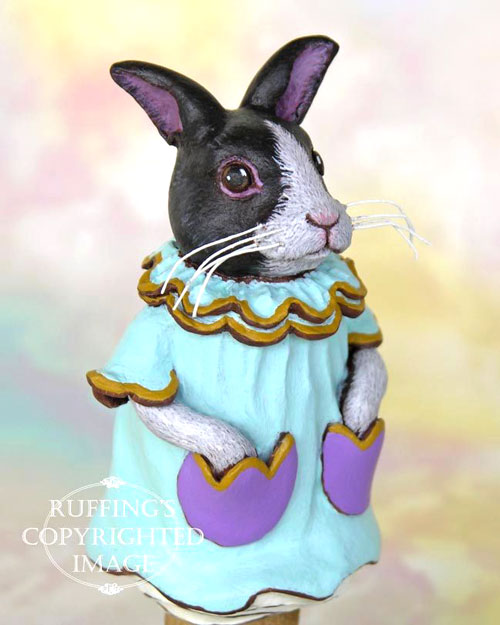 Tulip is signed and dated, and sealed with matte varnish for protection and preservation. She rests firmly on a turned wooden base that is stained and sealed in golden oak.
Tulip is an itty bitty bunny. She stands only 4 1/4 inches tall. She comes with a hang tag, a certificate of authenticity, and a copy of her story.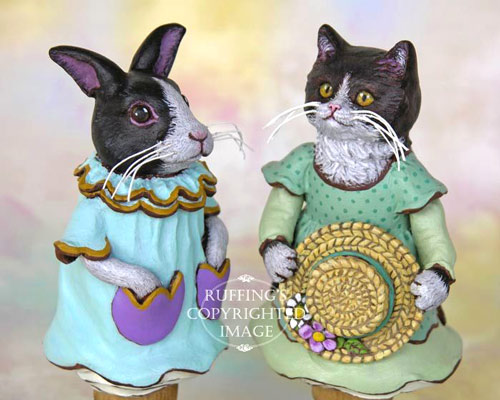 Tulip is available for $149.99, plus shipping. Please inquire to [email protected]
Her friend, Matilda the Tuxedo Kitten, on the right, has already been adopted.