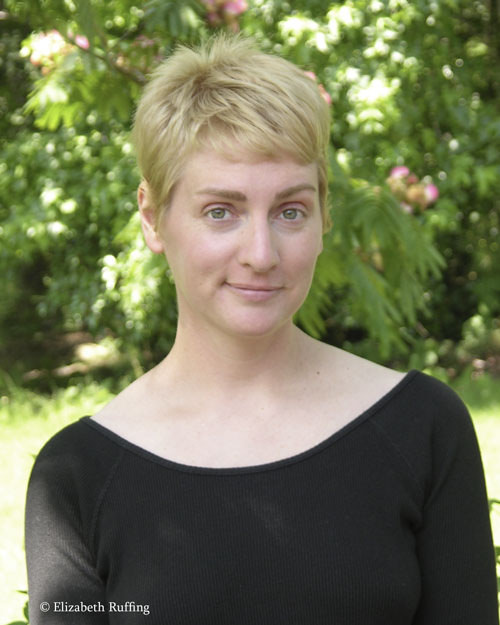 I have some toys, dolls, and figurines to show you, but honestly, I am just too hot to go out there and photograph anything today. I think it is about 97 degrees today, and humid. I've been moving slowly, even with the air conditioning. I've been inside, for the most part, sewing, but when I can't see so well, I go out on the porch to hand sew, while I melt.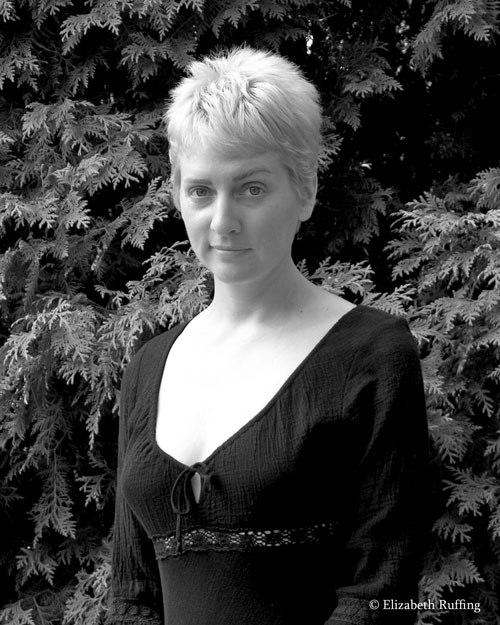 I'm still studying Aperture, in Apple class. I'm learning adjustments right now. I come back and experiment on myself, or rather photos of myself, like these. I rather liked this one, for it's dramatic look. It reminds me a bit of an old-time vampire movie.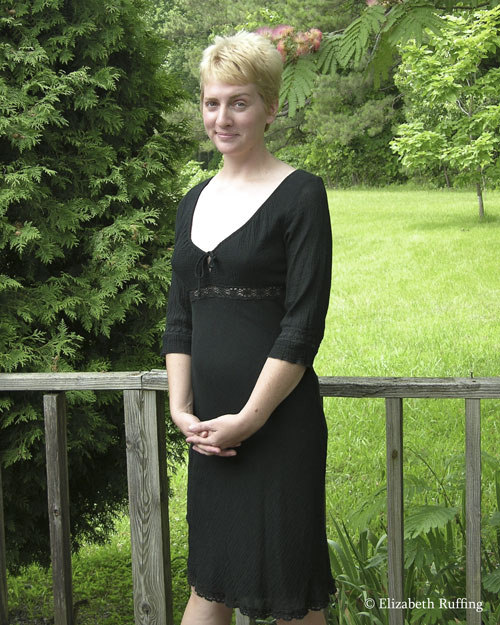 Any time we take photos of me, I seem to go through the same repertoire of expressions. Some of them are funny. I usually pick out the friendly ones to use, but I also have cranky, aloof, and goofy expressions, which appear just as often. I played around with some of those photos too, but for here, I'll stick with the friendly ones, so as not to spook anyone.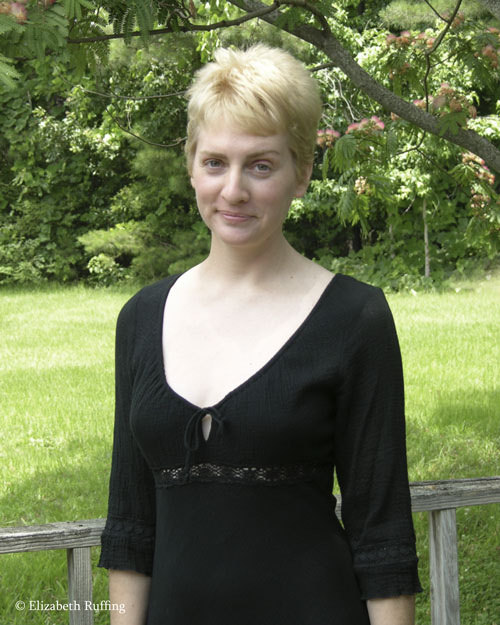 Our kitty's anole friend still comes to visit, but in the heat, Mr Kitty has taken to taking naps. He'll say hello, and then go pass out on the bed. The poor anole climbs all over the window, looking in, trying to get his attention.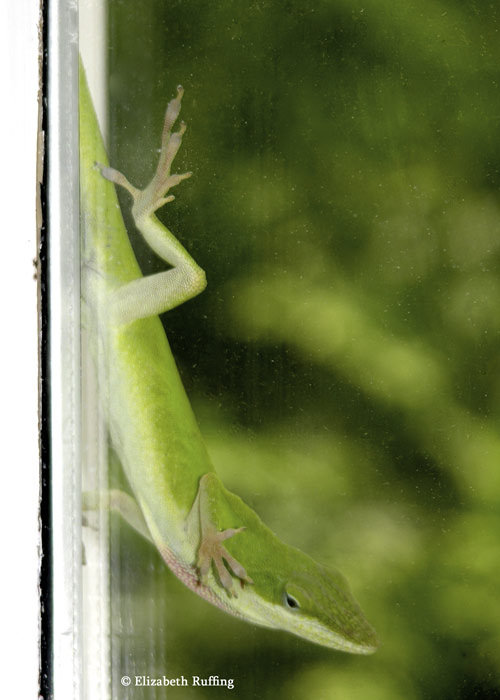 Our vegetables are continuing to grow and ripen. I had to do something with this great big zucchini (those are a regular-sized steak knife and a large red flour canister for scale) before it grew to be Woody-Allen-Sleeper sized. That's some giant parsley I picked too, next to the zucchini.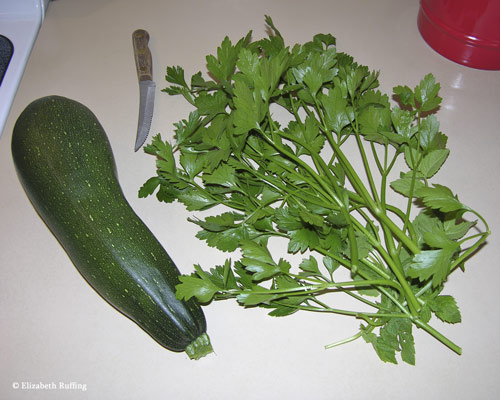 Fortunately, I grabbed them just in time.
I picked more parsley than I really needed, and added a can of diced tomatoes (the ones in the garden weren't ready yet), and some sliced onion.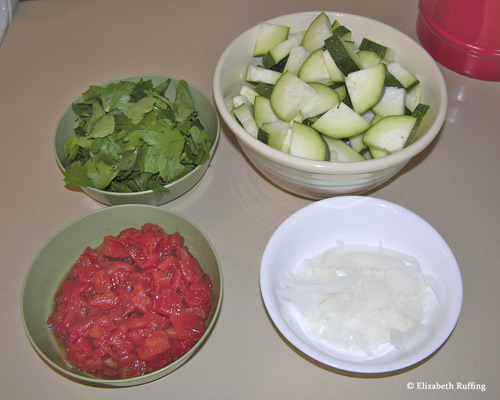 I fried them all in some extra virgin olive oil, and put them over fettuccine.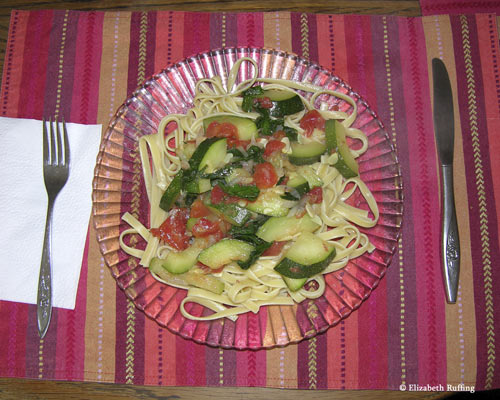 I think next time, I will cut back on the parsley and chop it up more finely. I'd also scoop out the seeds from the zucchini. This one had rather large seeds, due to its size. I've made fried zucchini slices before and not even noticed the seeds. So, I guess it depends on how long you wait to pick yours. Those Sleeper-sized ones though…I'd definitely scoop those out!