Another gift-wrapped slug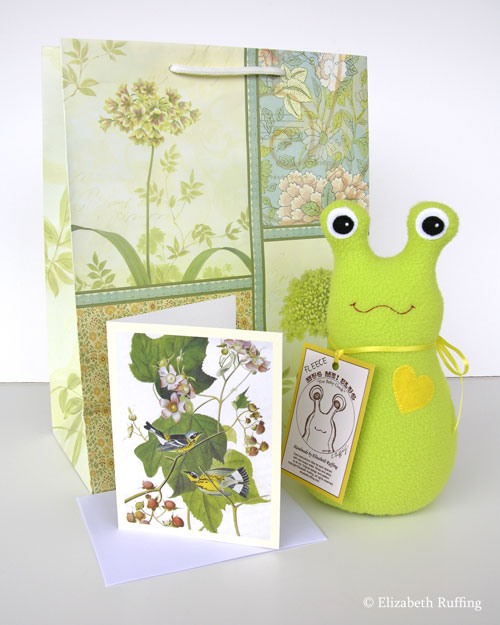 I just sent another Hug Me Slug on his way, gift wrapped with a card. I'm trying to decide on how to make gift-wrapping an add-on purchase in my Etsy toy shop, because the difference in postage varies with the destination. I may have to come up with an average or just set a fee for it as a service. I think it's a nice option to have. I have a small collection of gift bags and note cards, and they'd have to vary based on which ones I happen to have. That gives me an extra thing to coordinate. I enjoy picking out colors and patterns.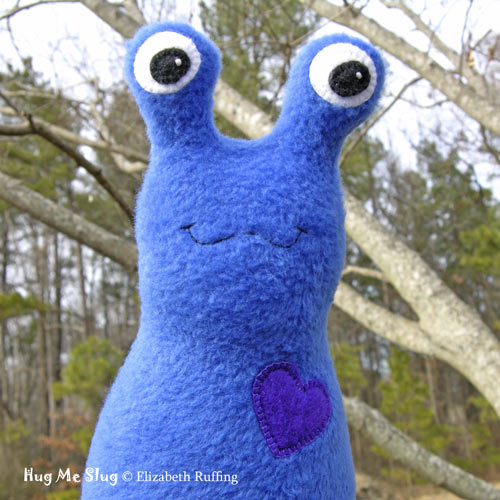 This royal blue guy went on his way this afternoon too. He's a Valentine's Day slug. I really wish I could wave a wand and restock all my toys. As it is, I keep finishing nearly-finished toys, or making toys, as inquiries come in asking what I might have available, and I still haven't gotten my shop restocked. I will have to make a concerted effort to set aside time for replenishing the ready-made toys. I know people don't always want to wait, especially with gifts, and it would be good to have more to choose from. I do have many, miscellaneous toys partly made. If you haven't yet, please "like" us on Facebook. I'm trying to put any updates there, on newly available work, too.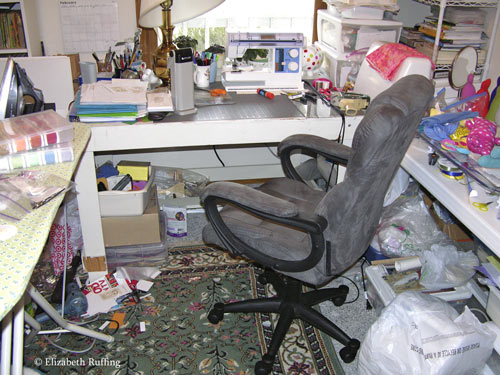 I was going to demonstrate with this photo how my workroom looks like a victim of whirlwind, and yet, it looks surprisingly neat in this photo, compared to how it looks upon entering. That may be because the cascades of fabric and toys are off to either side, hiding from my camera lens. I was having trouble moving my chair around to pack boxes in there this afternoon. The boxes avalanching off to the side as well. I will dive in anyway, and attempt to surface with new treasure soon.