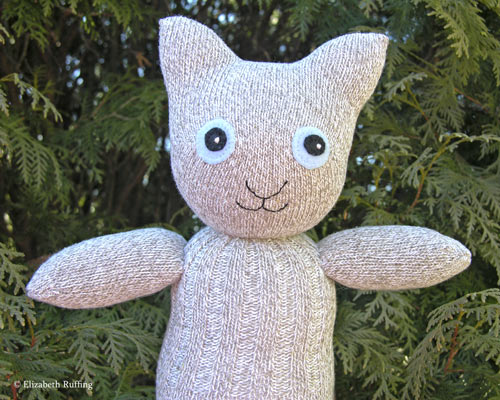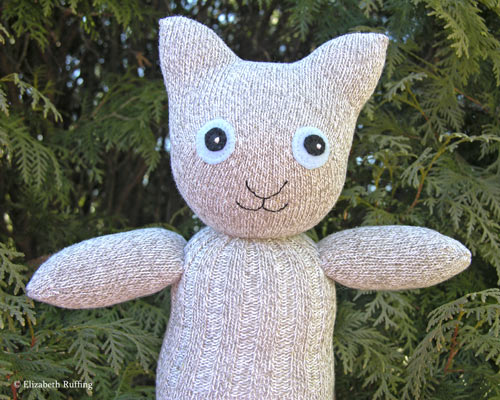 This is Feral Cheryl's sock brother, Cody II. They came from the same cotton tweed family. Cody II left for Arizona this week.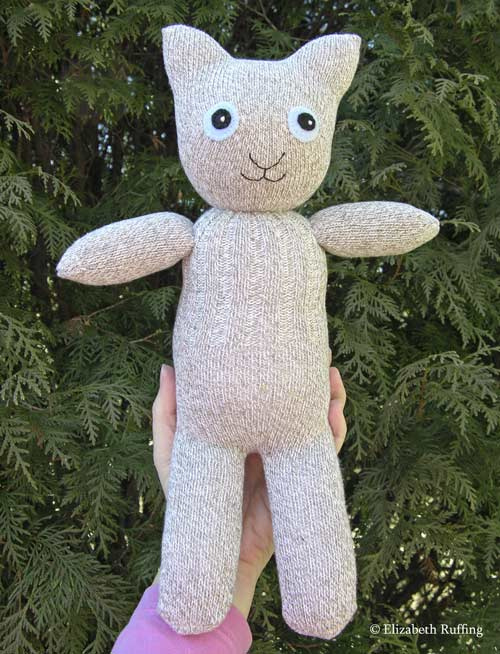 Cody II is named after the real cat companion of a very nice lady who collects sock monkeys. She couldn't imagine her life without her beloved kitty, and so she thought it was only fitting that her sock monkeys should have a kitty companion too. I think that is an excellent idea. I'm sure Cody II is going to have great fun with his new sock monkey friends.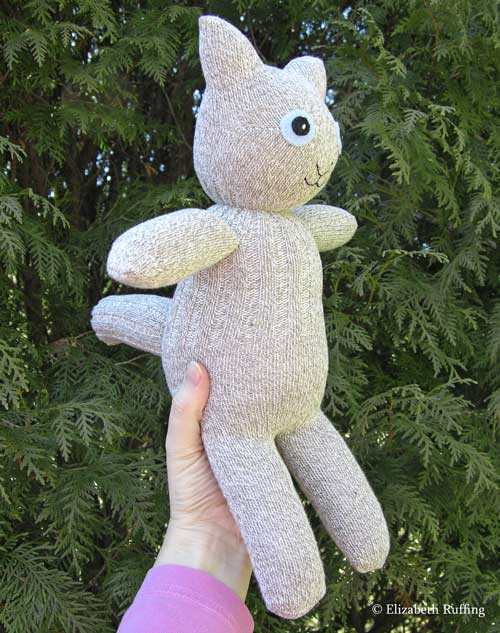 Cody II also had many Hug Me Slug friends. I had a rush of custom orders for Valentine's Day, including two Hug Me Slugs for the sons of a friend from way back in high school. She sent me this fantastic photo, taken at bedtime. Slugs need rest too. This one looks very cozy, all nestled in with his new friend. I love this photo.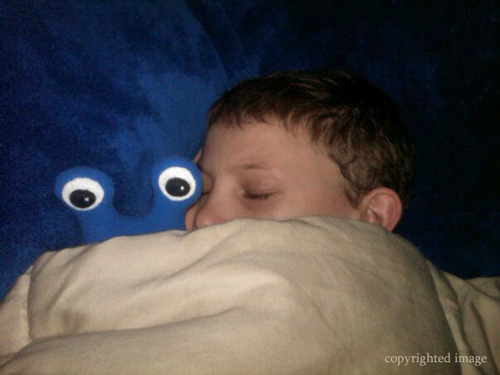 I will be posting my new handmade stuffed animal toys in "our Ruffing's shop".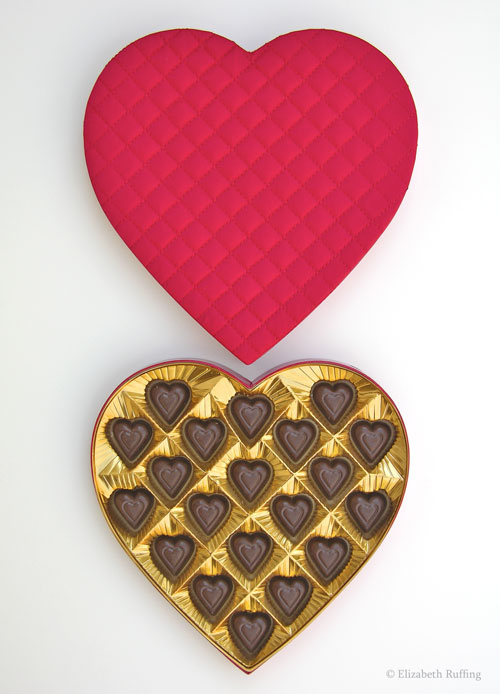 I am still cleaning up from the Valentine's Day rush, and still eating chocolate. I love this quilted fabric-covered candy box. I am saving that.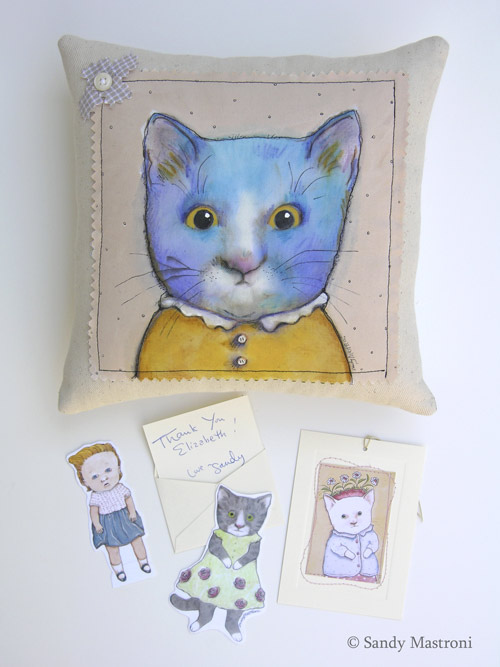 I got some wonderful presents. Above is an original, hand-painted pillow by Sandy Mastroni. I love her kitties especially. The pillow is beautiful, and the extras that came with it are adorable. How cute is that hang tag? And the bookmark too.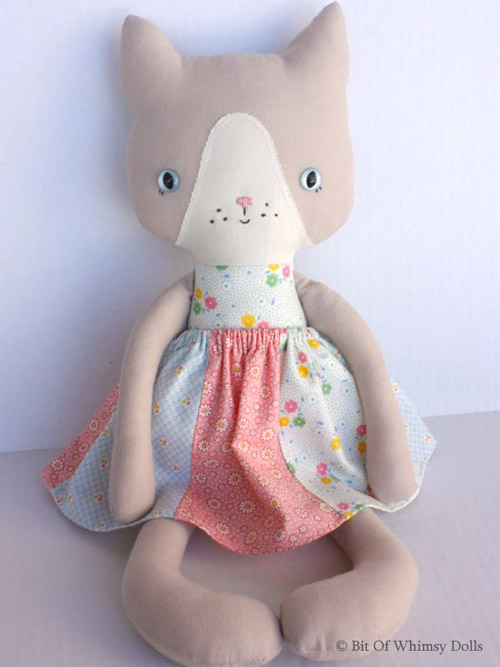 I also received "Francis Violet" designed and made by Sarah from Bit of Whimsy Dolls. She is the sweetest cat-girl. I got a couple of patterns too, so I can make her a dress and maybe a sister or brother. It is so nice to have handmade work by other artists and craftspeople, and see all the love they put into what they do. I hope everyone will think to try a handmade gift when the time for gift-giving comes around. There is something really special about giving and owning something unique, made by people who are invested in what they are doing. It's inspiring.