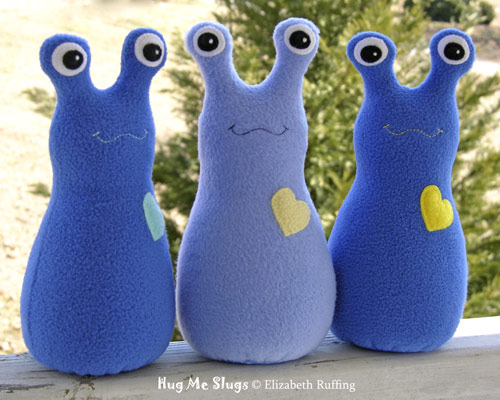 The last one of this year's Valentine's Day Hug Me Slugs left on his way today. I'm assuming he's the last anyway, unless someone asks for one of the ready-made slugs before the holiday arrives. I will be posting my new handmade stuffed animal toys in our Ruffing's shop.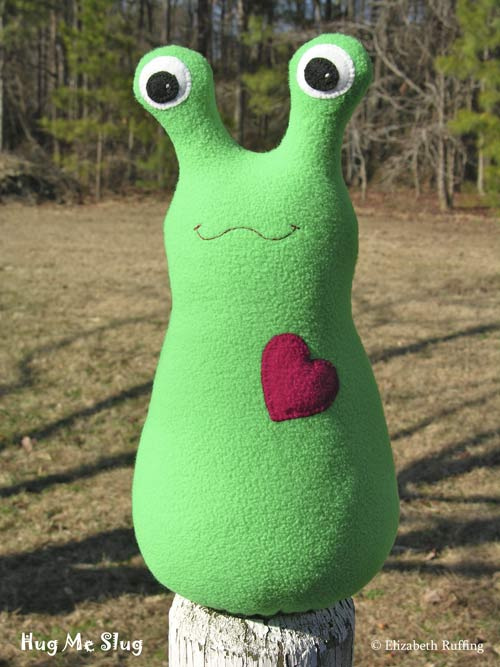 I've been juggling a bunch of toys at once for the past two weeks. I have one sock kitty to finish up as well, for a very nice lady who has been very patient. I never know how many people will ask for toys at once, and sometimes I'll think I have only one to make, and then, suddenly, I'll have a rush. I try to get them all started, and work on them each, a little at a time.
I keep waking up with pictures in my head this week, and so I sketched one when I woke up in the morning. and another the other day. This bunny is still roughly drawn, as I drew her before I even had breakfast today. Maybe I'll fiddle some more and see where this goes. I've been thinking of trying digital drawing, or at least digital coloring. Not sure yet.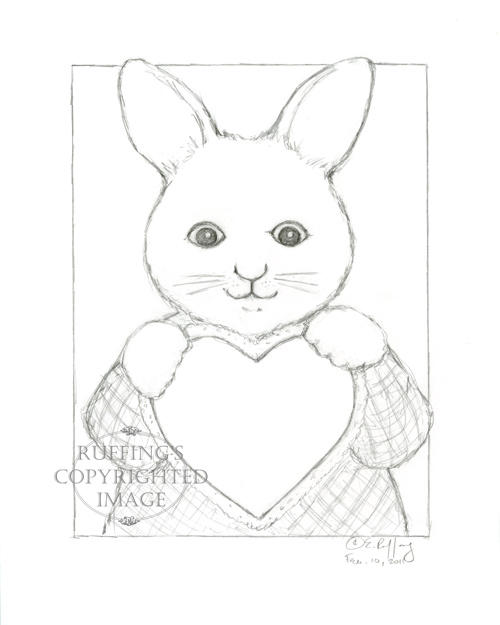 On Monday night, I went to see Feral Cheryl at her new job as a Demo Cat. She and Princess Marie did a great job, showing how to trap feral cats to be spayed/neutered and returned to their outdoor homes. I may tag along later this month for a real feral cat trapping.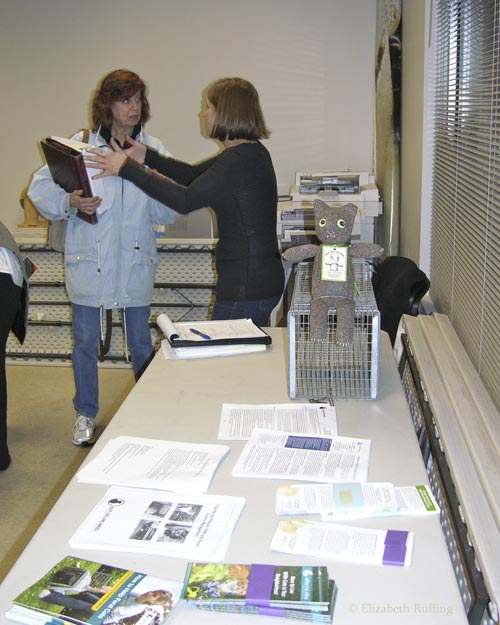 This is Cheryl sitting on a Tomahawk Live Trap, one of the kinds of safety traps the rescue uses. Some also use Havahart and Tru-Catch Live Animal Traps. I learned in the workshop that the kind of trap you use is important, for your own safety too, because poorly-made traps aren't secure.
Food is put under the trap, on a paper plate, and squished through the bottom grate, or a little is put inside, to entice feral cats to come inside, and once they are in and step on the trip plate, the door closes behind them. They are then left in the trap, with a blanket to cover them, while they wait for their vet clinic appointment. They can't eat the night before their spay/neuter surgery, and so no food is left inside.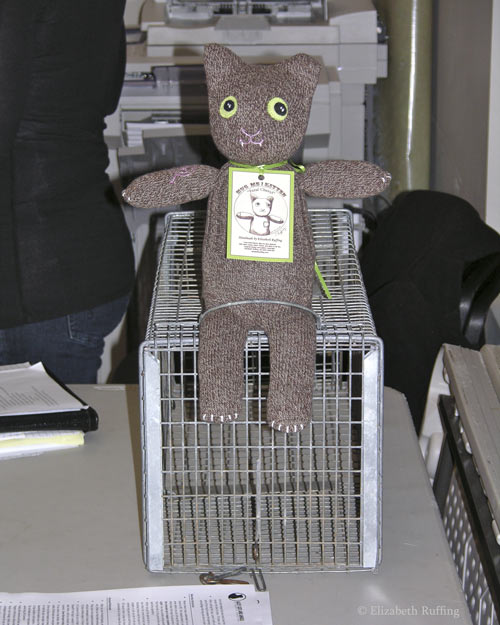 Please spay and neuter your pets. Princess Marie made the association between having several unneutered cats in your neighborhood to having a time bomb, because within just 63 days, they can each have a litter of kittens, which is a situation that can quickly become out of control. Please contact local rescue groups in your area for options available to you, and please spay and neuter any pets you may have.