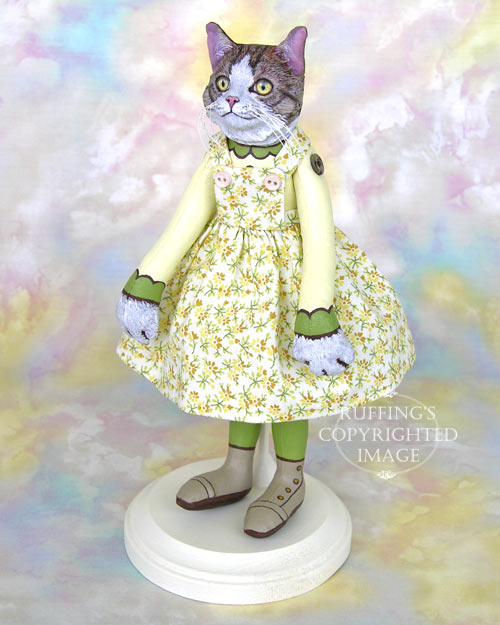 Edith lives in an old farmhouse at the end of a winding country road.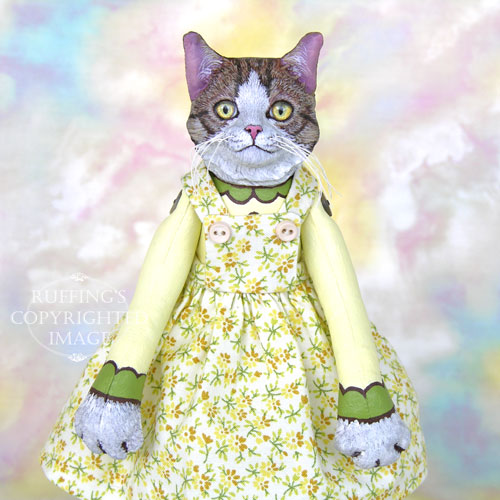 She likes the sound of crickets and katydids on warm summer evenings, and admires the puffy white clouds that hover over the pasture during the day.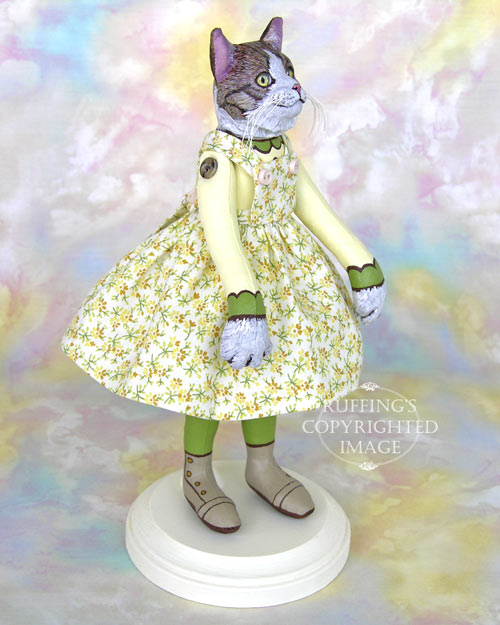 Edith wishes she could learn to play the guitar. She could sit on her long front porch and accompany herself while singing country songs to all the little animals who would surely gather around to listen.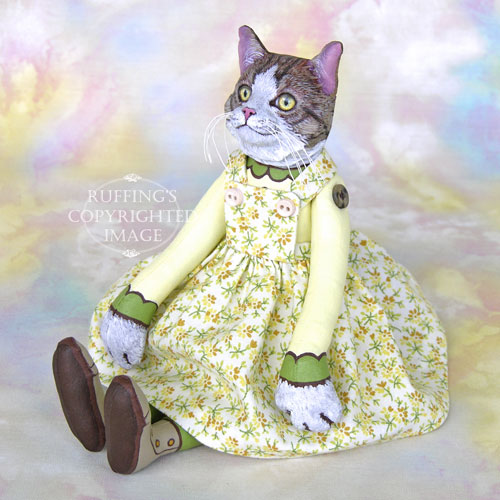 When Edith got up this morning and saw what a pretty day it was, she put on her pale yellow flowered pinafore over her yellow blouse, with the green scalloped collar and cuffs. She picked out matching green tights to wear under her white pantaloons. She chose her light brown high-button shoes to go with her outfit.
Edith is an original one-of-a-kind work of art, created from my own design and pattern. She is made from 100% cotton fabric which has been sewn , stuffed, and completely hand painted with acrylic paints. Her whiskers are made from stiffened cotton thread.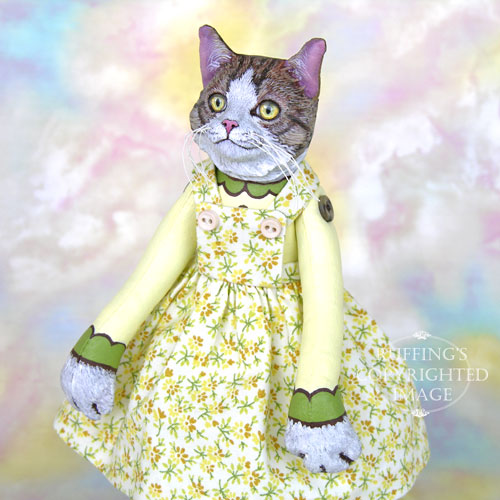 Edith's paws are needle-sculpted, and her arms are button-jointed so that she can pose. Her face was sculpted from paperclay smoothed into her fabric head.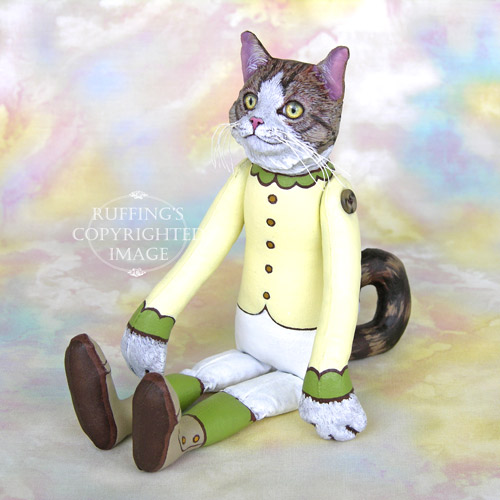 Edith has a curled striped tail which enables her to sit by herself on a shelf or a table, or in a cabinet. She can also sit on a chair or stand with a doll stand. (Chair and doll stand not included.)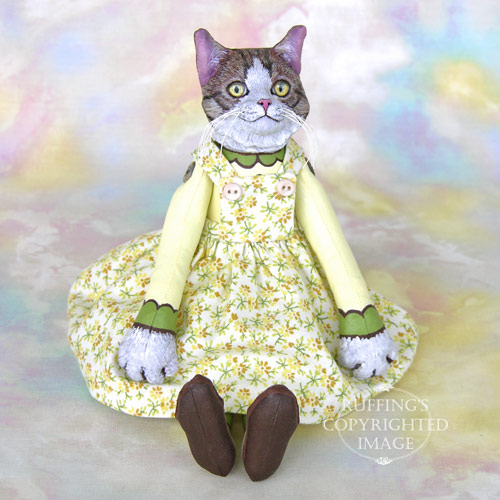 Edith is signed and sealed with matte varnish for protection and preservation. She is 8 and 1/2 inches tall. Edith is meant for display only.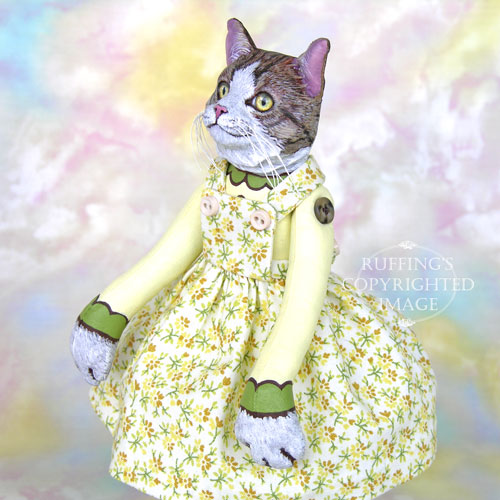 Update: Edith has already been adopted. Thank you!