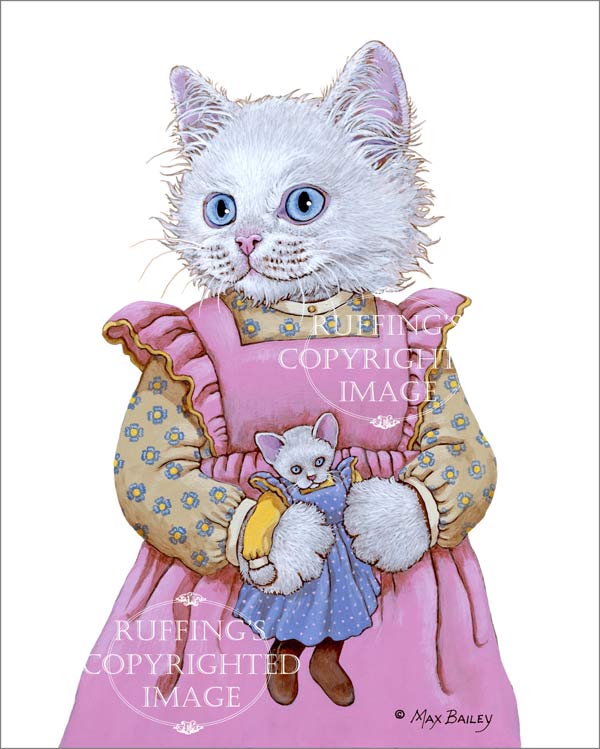 We are back online after a long disappearance and we have more cats in clothes! Max Bailey has been hard at work on a new line of anthropomorphic kitty cat paintings which we are turning into art prints. They are based on Max's art doll characters. We have more original one-of-a-kind art dolls to post too. These are the first two prints we have, and they are available in our Ruffing's Etsy art shop.
The first is Alice the White Cat. Alice's little doll was especially made just for her by her favorite aunt. Alice calls her "Angela". In a soft voice, Alice tells Angela all her secrets, and shares with her all her kitty dreams. Alice is very sweet and always cheerful, and she thinks her life is really quite nice. She's glad to have Angela to share it with.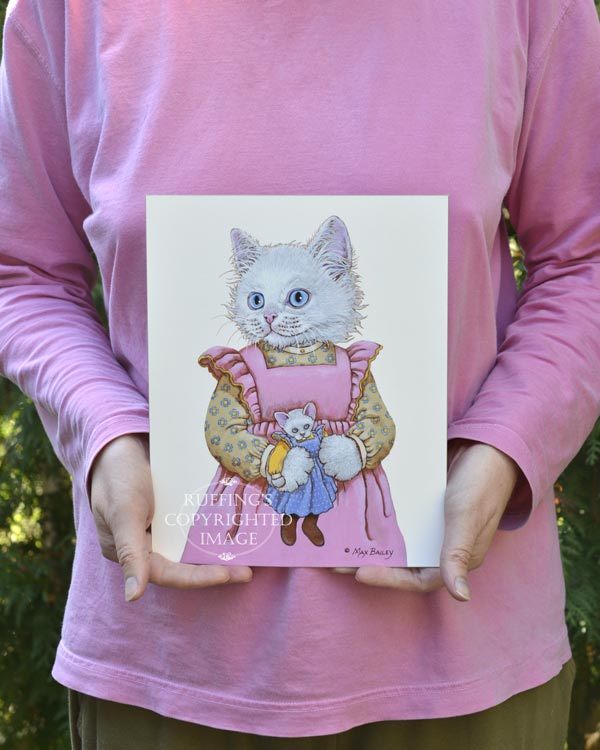 The next is Louisa the Himalayan cat. Louisa walks to the library at least once a week to get a new book to read. She's read almost all of the novels in the library, and especially loves the classics. Louisa wants to be an author when she grows up. She feels there are too many stories about people, and not enough about kitties.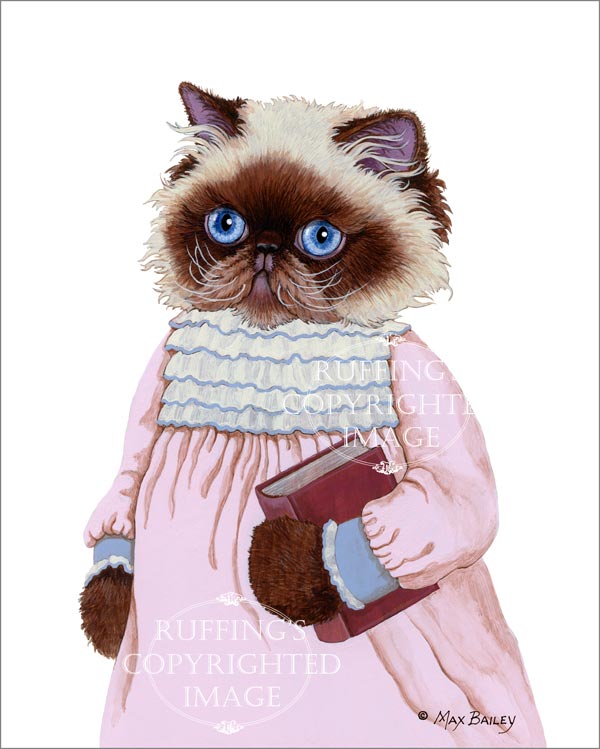 Both prints are 8 x 10 inch images on 8 x 10 inch paper. They were created from Max's original acrylic paintings, reproduced using archival-quality pigment-based Epson UltraChrome ink and heavyweight 100% cotton archival-quality, acid-free, 300gsm weight fine art paper with a matte finish. Each one comes in an acid-free clear cello sleeve with an acid-free backing board, and is all ready to put in a standard size frame (frame not included).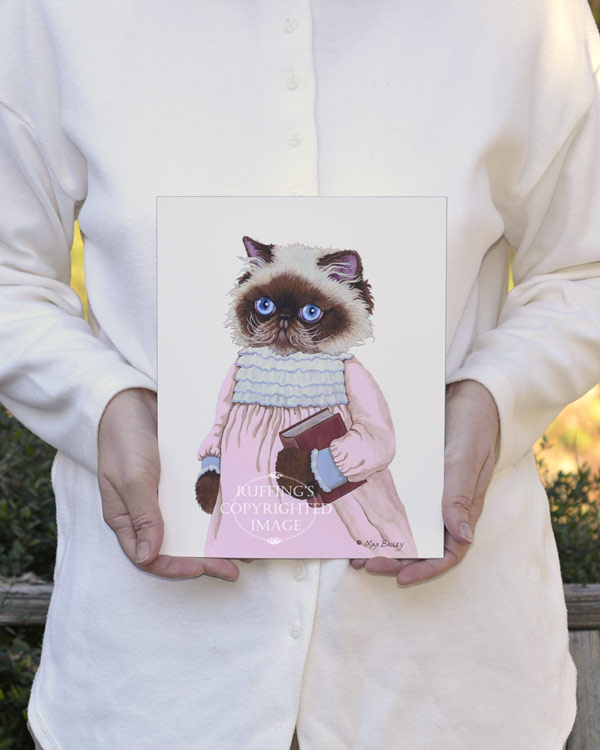 All of our images are copyrighted and the words "Ruffing's Copyrighted Image" that appear on this online image will not appear on your print. If you are on Facebook, be sure to come "like" our Ruffing's Facebook page as we will post updates on our page as well.