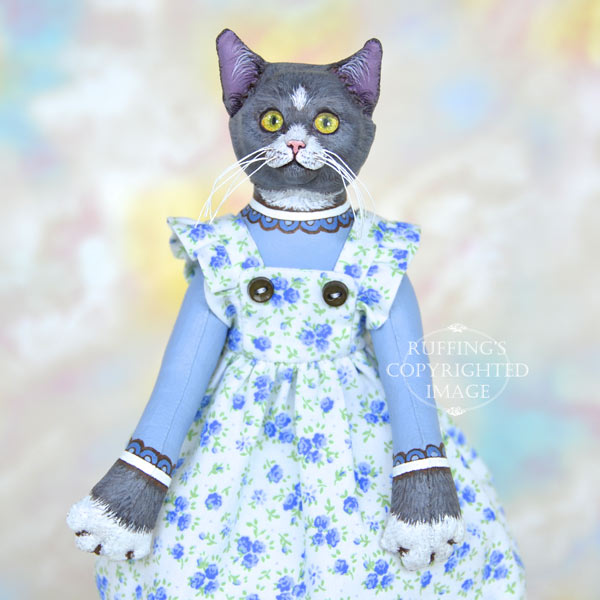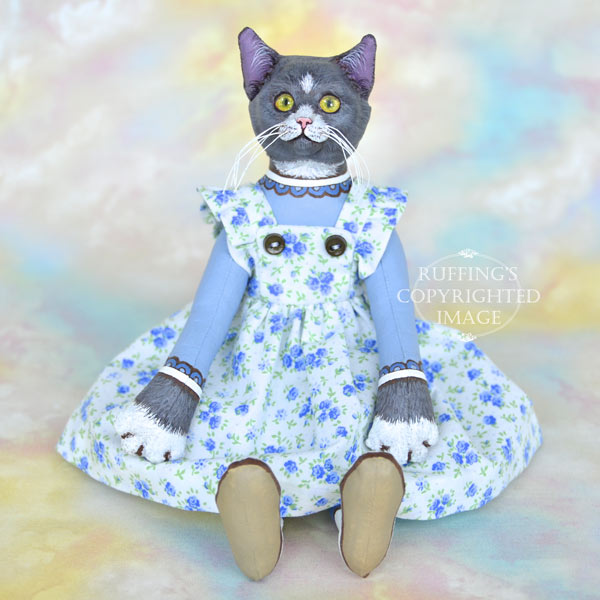 Ida is a handmade original, one-of-a-kind gray-and-white anthropomorphic cat art doll, hand painted and hand sculpted in paperclay by artist Max Bailey.
Ida is a grey and white cat with yellow-green eyes and a pretty pink nose. She prides herself on being organized.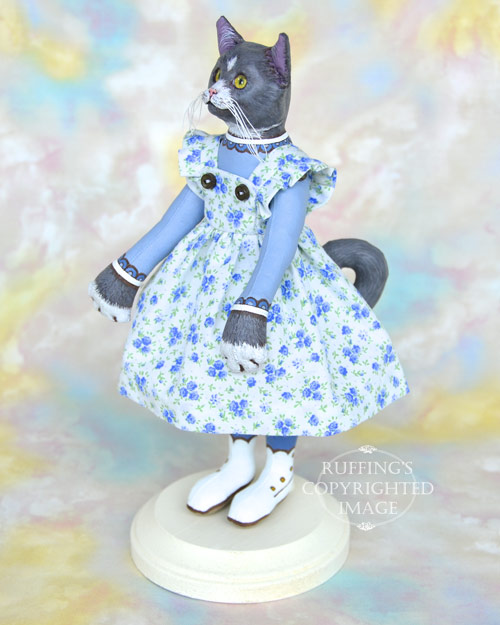 Ida's kitchen is as neat and clean as a kitchen could be. Her little cans of food are alphabetized by flavor and sit neatly in her cupboard. Her bowls are stacked according to size and color.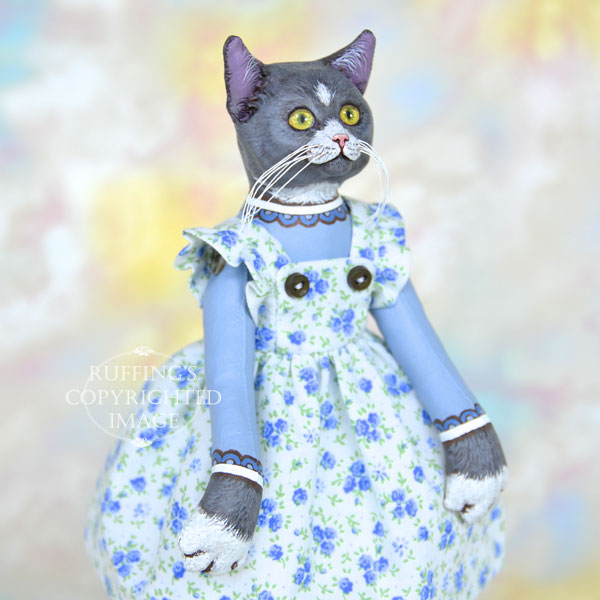 Ida's pinafores are all starched and pressed and arranged in the closet by color. Her shoes are clean and polished, and lined up under the pinafores with which she wears them.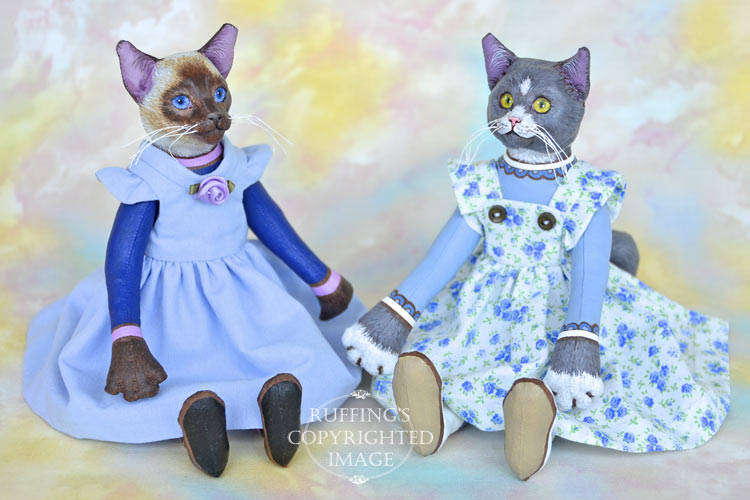 Ida holds choir practice at her house every Thursday evening. (She sings high soprano.) All choir members must bring their best voices and remove their shoes at the door. Ida is quite sure this practice of being barefoot will not only keep her floor clean, but will improve the tone of their voices.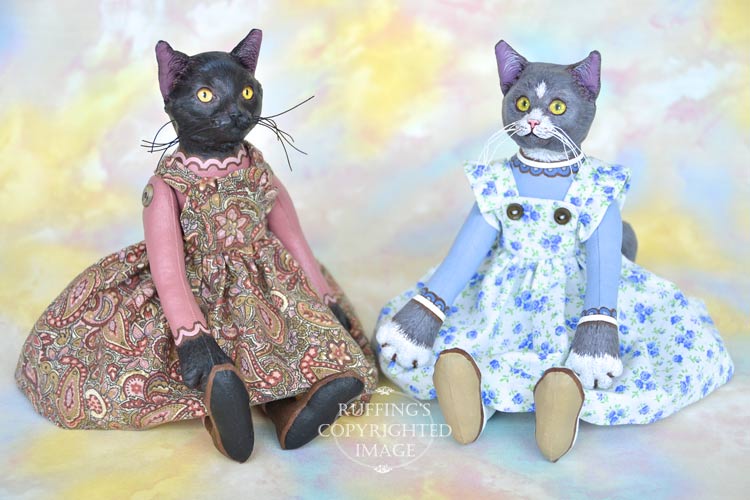 It appears that this is the case, as on Thursday nights, everyone in the town steps out onto their front porches to listen to the choir rehearsing. To date, there have been no complaints.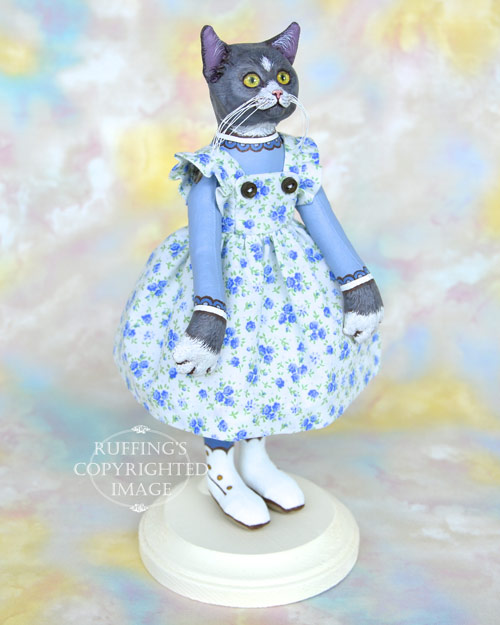 Ida looks very nice today in her crisp white pinafore sprinkled with a pattern of blue roses and pale green leaves. With it she's chosen to wear her white high-button shoes with scalloped tops and gold buttons. Her blue blouse has white bands around the collar and cuffs, edged in darker blue scalloped braid.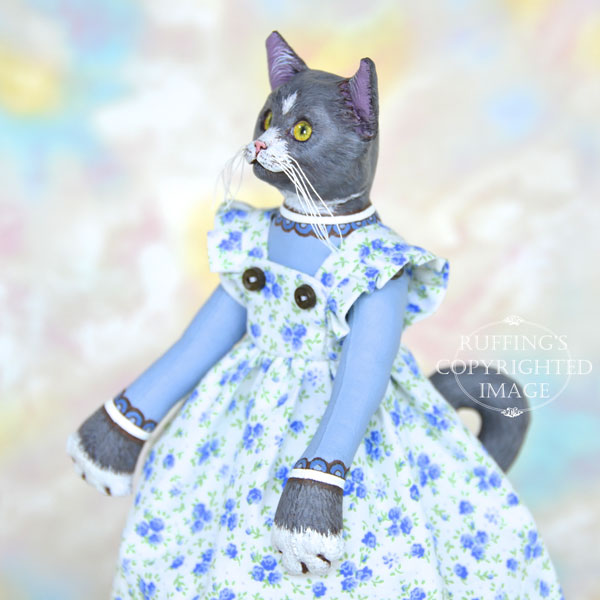 Ida wears white pantaloons with pale blue polka dots, from which her grey kitty tail emerges. She's as pretty as a summer day.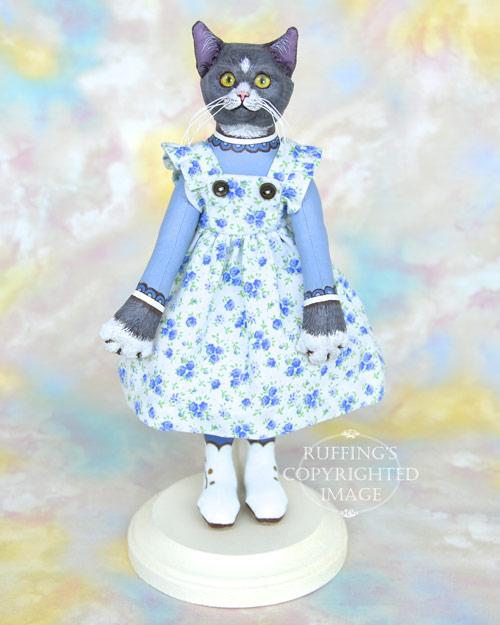 Ida is an original one-of-a-kind work of art, created from my own design and pattern. She is made from 100% cotton fabric which has been sewn, stuffed, and completely hand painted with acrylic paints. Her whiskers are made from stiffened cotton thread.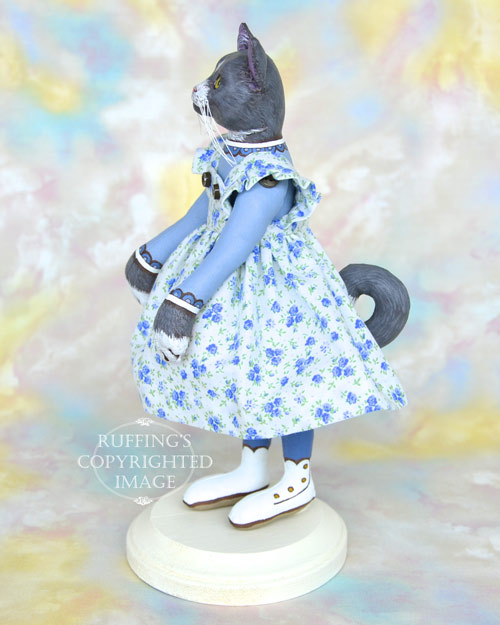 Ida's paws are needle-sculpted, and her arms are button-jointed so that she can pose. Her face was sculpted from paperclay smoothed into her fabric head.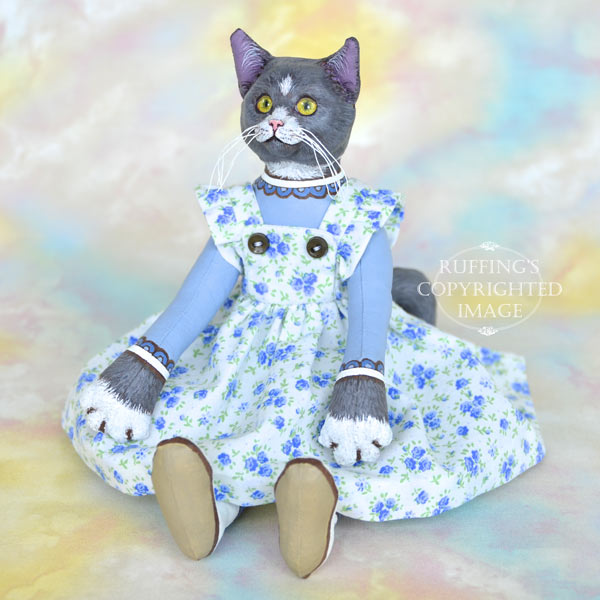 Ida's curled tail enables her to sit by herself on a shelf or a table, or in a cabinet. She can also sit on a chair, or stand with a doll stand. (Chair and doll stand not included.) Ida is meant for display only.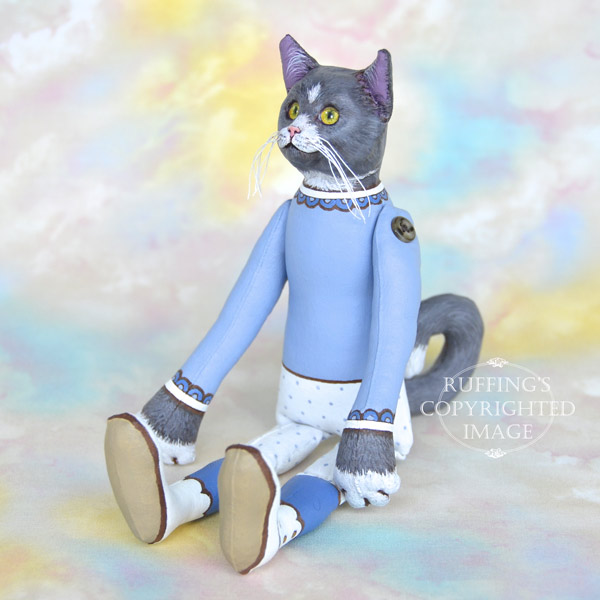 Ida is signed and sealed with matte varnish for protection and preservation. She is 8 and 1/2 inches tall.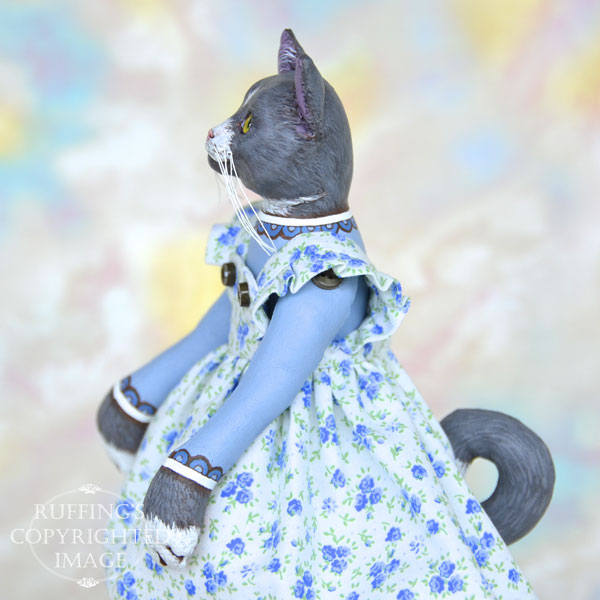 Ida is available for $299.99. Please inquire to ruffings@ovi.7f0.myftpupload.com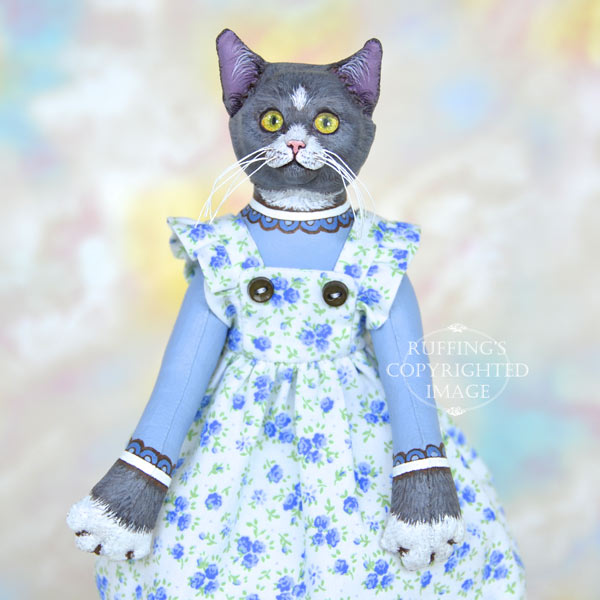 Ida's cat friends are Cleo the Siamese cat, and Lucinda the black cat.