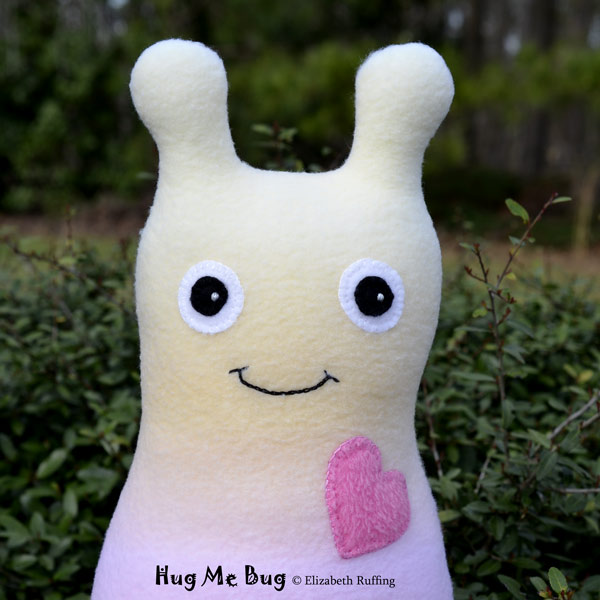 Happy Saint Patrick's Day. I finished four new 12-inch fleece Hug Me Bugs. I will be posting my new handmade stuffed animal toys in Our Ruffing's shop.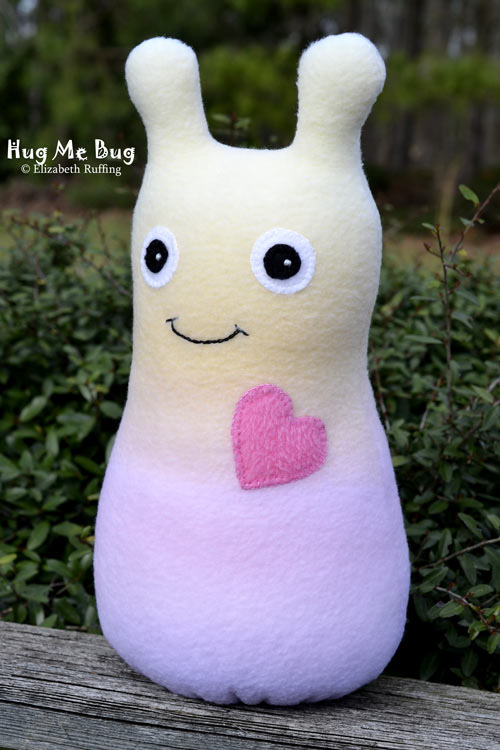 Two are from the same soft rainbow blend. They each have pastel shades of lavender, pink, and yellow in them. I arranged the blend from lavender to yellow on each, but one with the lavender on the bottom, and one with it on the top. for variety.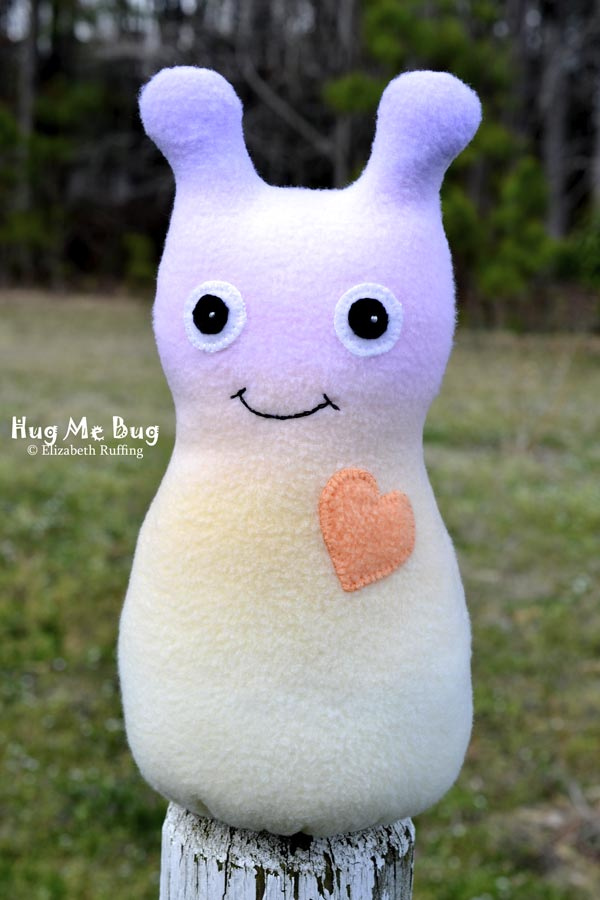 Two are a soft mint green, one with a gold heart, and the other with a dark pink heart.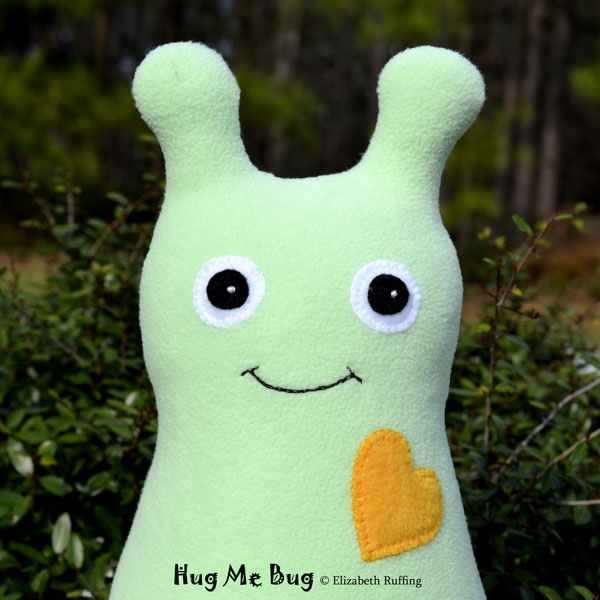 These are the first 12-inch versions of my Hug Me Bug that I've made.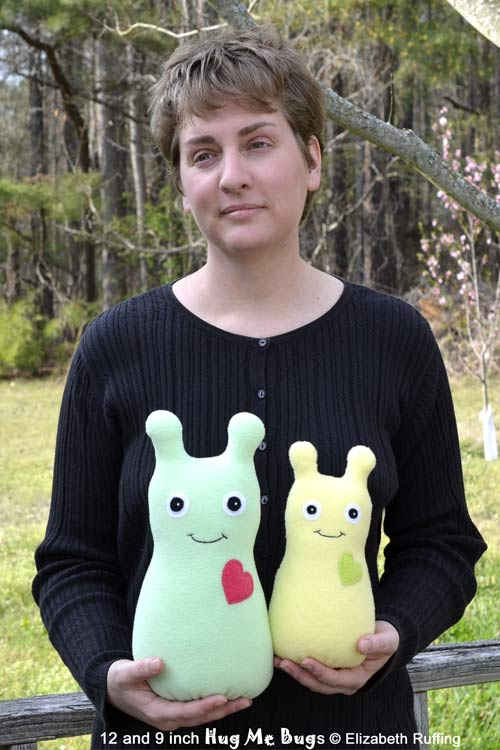 My mom took some photos for me with the two Hug Me Bug sizes, to make it easier for people to figure out which size they'd prefer to hug.