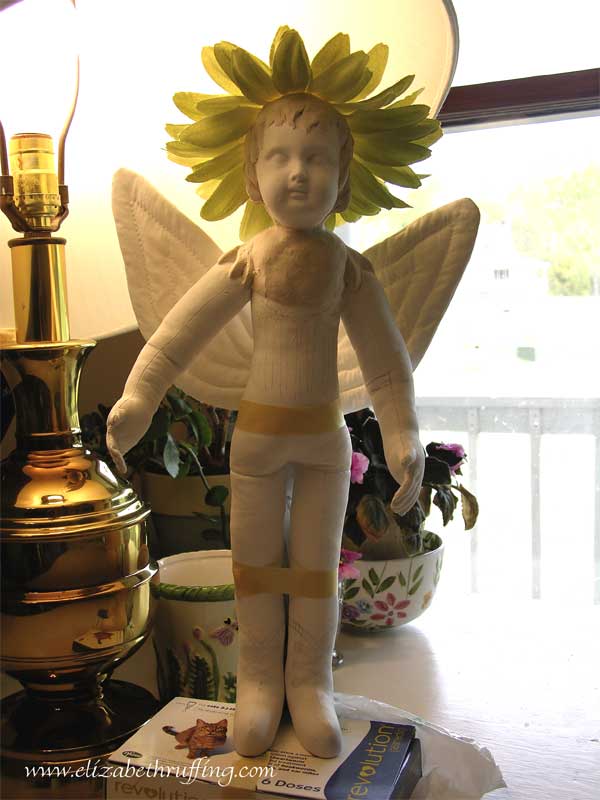 I am getting my hands dirty now…
First, I thought Plastic Wood would be a good modeling compound to use on my doll, just for a change, and it might have been. Unfortunately, I had no recollection of its ability to bond with, well…me. After much grumbling over my encrusted palms and fingers, I finally got it off with nail polish remover, the kind with acetone in it, which stung a bit. I was quite relieved just the same. At least I didn't bond one hand to the other!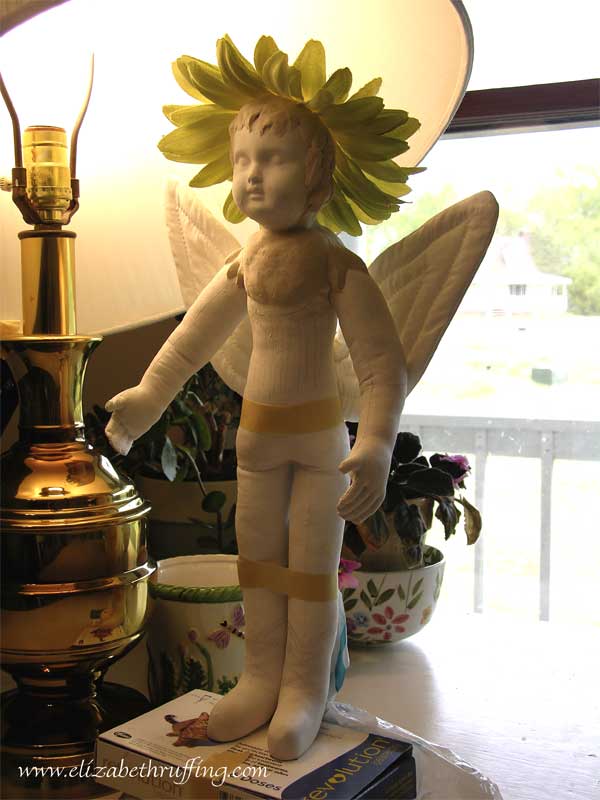 I also relieved myself of the Plastic Wood, which is now in the trash. No offense to DAP…I'm sure it's great if you mind the warnings not to get it on your skin. Mea culpa.
So, I am back to Creative Paperclay, which cleans up nicely with water. I also used some carpenters' wood glue (Titebond Original Wood Glue, which also cleans up with water) to attach these big green flower petals to the head of my fairy art doll, and then made a cap and stem from the Paperclay. Her be-petaled head reminds me, for some reason, of those funny flowered bathing caps my grandmother used to wear to keep her hair dry while swimming. She and her best friend Lottie used to have a humorous assortment of them. I can still see them, perched on the edge of the pool, cooling their feet in the water, tucking their hair carefully away, talking whispering talking talking whispering…