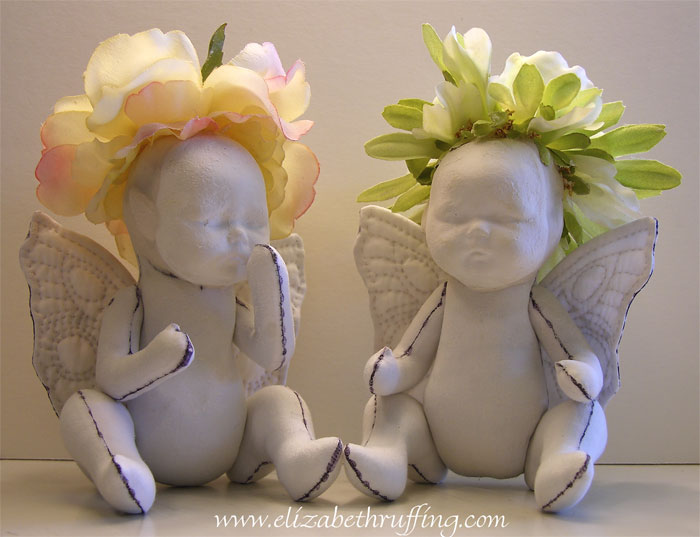 For these little fairy babies, I tried out Mimi Kirchner's directions for hidden button movable joints. They worked out great. I've made them jointed at their shoulders and their hips so they can sit or lie down. I've also weighted their bottoms to make them sit nicely.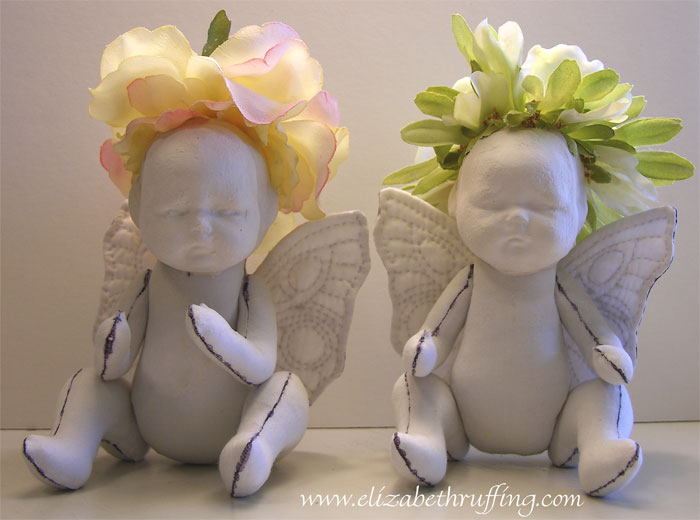 They are made from all sorts of things, 100% cotton fabric, Creative Paperclay, and Li-Qua-Ché pourable papier mâché, not to mention fabric flower petals, pipe cleaners, carpenter's glue, and Poly-Pellets. I hand quilted their wings and left an opening on each one for wooden stands that I plan to add later. Since they they can be posed, I thought it would be fun to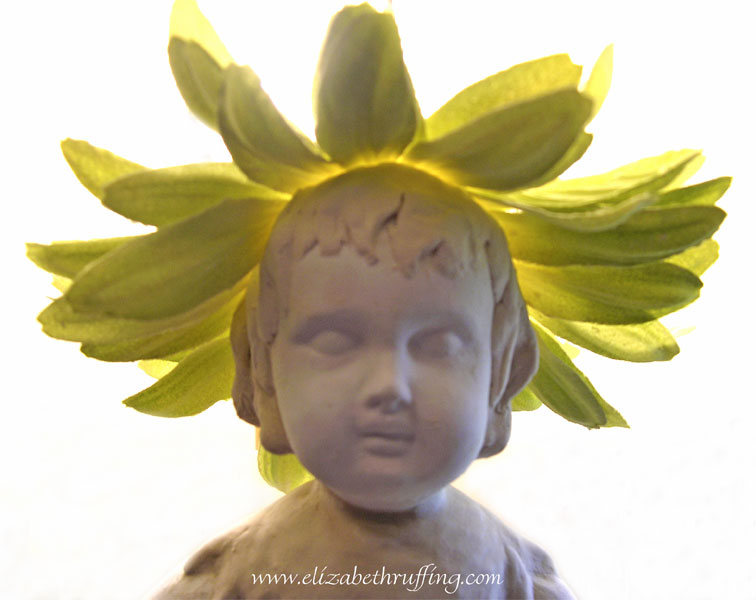 This is my Spring fairy, a little further along. She is actually a little further along than pictured here, and has been already sanded and gessoed, as have the babies. I am just a bit behind on my photographing!