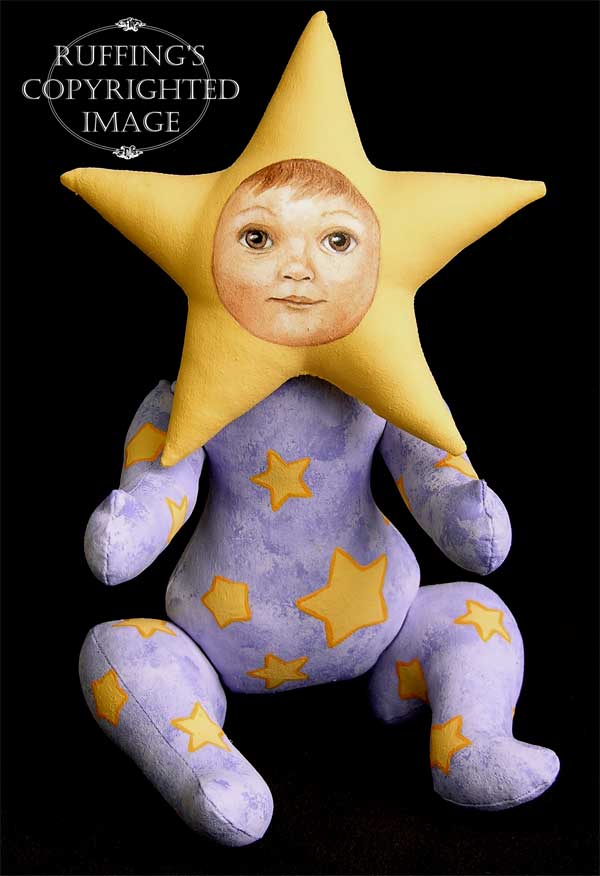 "Leah", my new star baby
is born! Leah is a one-of-a-kind original art doll, made from my own design and pattern. She is jointed at the hips and shoulders so she can sit or lie down. Leah's body is made from 100% cotton fabric, which is entirely hand painted with acrylic paint and sealed with matte varnish for protection.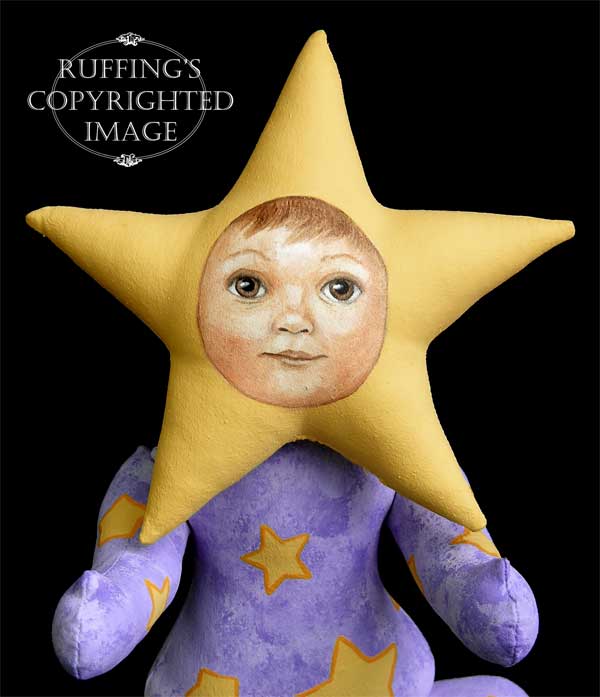 Leah is a very friendly, good-natured, and happy baby.
Please click here to visit Leah's web page.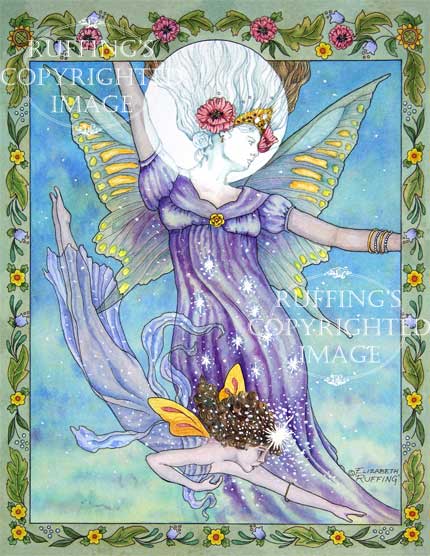 I took the colors for Leah from my "Moon and Star" watercolor painting. I have a giclée print of it available in our Ruffing's Etsy shop, It makes a great a companion piece for Leah.