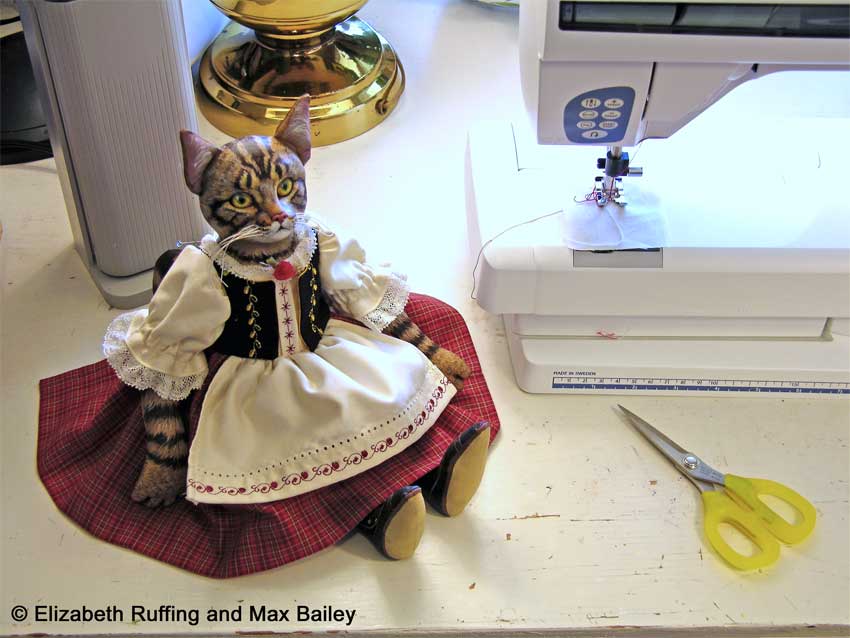 At first glance, it may appear from this photo that my kitty assistant from my last post has been magically transformed into a doll, but this is not the case. He would never fit in that dress.
This is Heidi, the tabby cat. She is Max and my first collaborative original folk art cat doll. I did the final fitting on her dress today. If you look closely, you will see the pins holding it together here. I sewed all the finishing details by hand. It's a real challenge sewing little things on a machine. Now I have to get our Siamese's sweater and skirt set assembled. It's going to be fun photographing them together.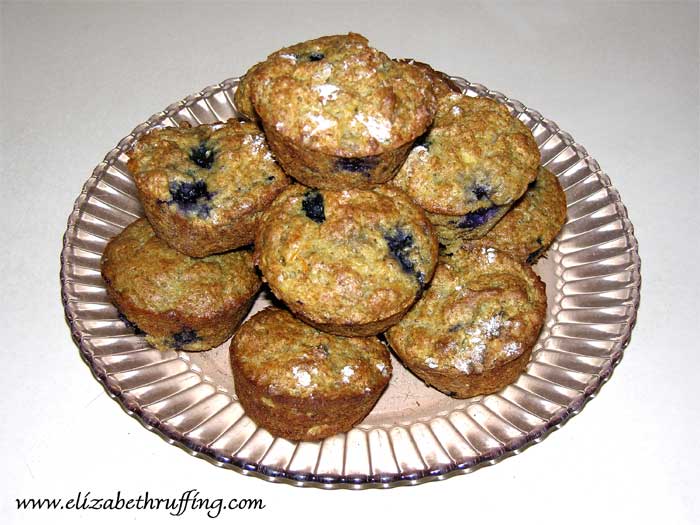 I also made my blueberry muffins that I had planned to make along with the last batch of muffins I made. These are from the same book, Deborah Madison's Vegetarian Cooking for Everyone. They are made from the Basic Buttermilk Muffins recipe. I added a cup of thawed blueberries and a teaspoon of orange zest. These are so good! I ate too many.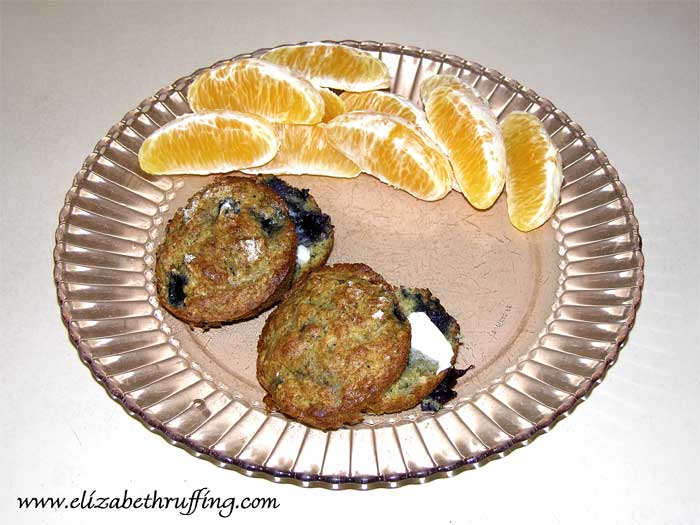 I had them with the orange I used for the orange zest for breakfast. Really good.
And thanks, Eric, for sharing an inspiring site…it's our cosmos, with a new view of our universe every day. Check out Eric and Melissa's music too. They're putting together an LP of their own original songs. Pretty exciting. It's great to see other people pursuing their dreams too 🙂