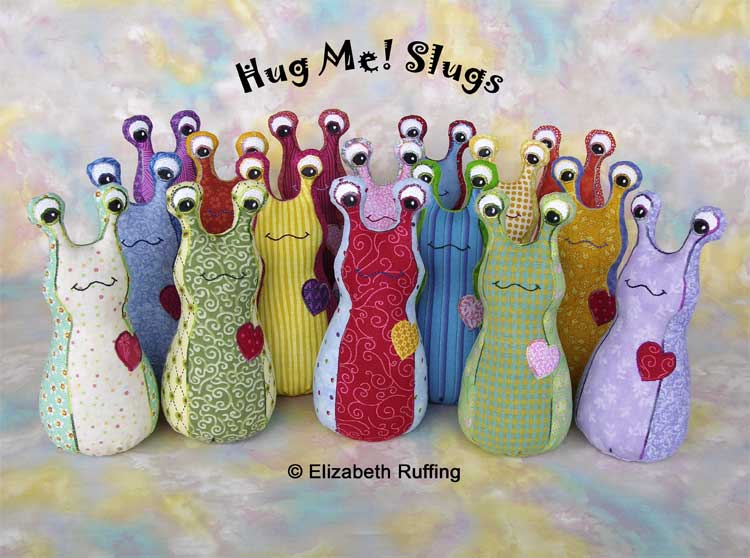 Especially when they all need names.
Me: "C'mon, wanna help me name some slugs?"
My mom: "How about 'Tommy'?"
Me: "Okay, which one looks like 'Tommy'?"
My mom: "Um, that one."
Me: "What does this one look like?"
My mom: "I don't know. They all have the same face."
Me: "No, they're different…"
These "Hug Me! Slugs" are all up for adoption over in my Etsy shop. I'll keep all the available soft dolls and toys on this page of our website too, just to try to keep things organized 🙂
In duck news, we haven't heard back from the avian vet and, in the meantime, we haven't seen the limping duck, except from a distance, floating on the pond. Then he disappeared. We've had visits from the one mama and papa duck and their one duckling, but those have been the only sightings. Just hoping for the best with their tiny flock, and we'll do what we can. Have you noticed that animal emergencies always seem to happen on weekends or when the vet isn't there? It is surprisingly difficult to find anyone who will treat white ducks who live in the wild. The wildlife rehabilitation organizations we've contacted before only treat native animals, which makes finding help tricky. So, fingers crossed for them.