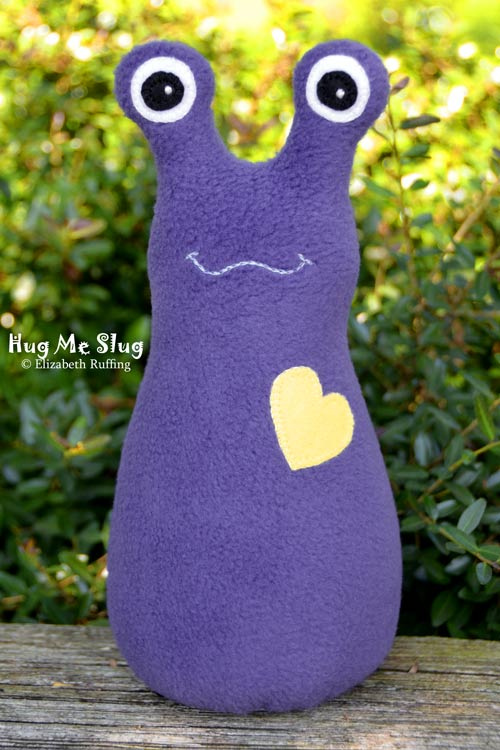 I finished two new purple Hug Me Slugs this afternoon. One is purple with a soft yellow heart,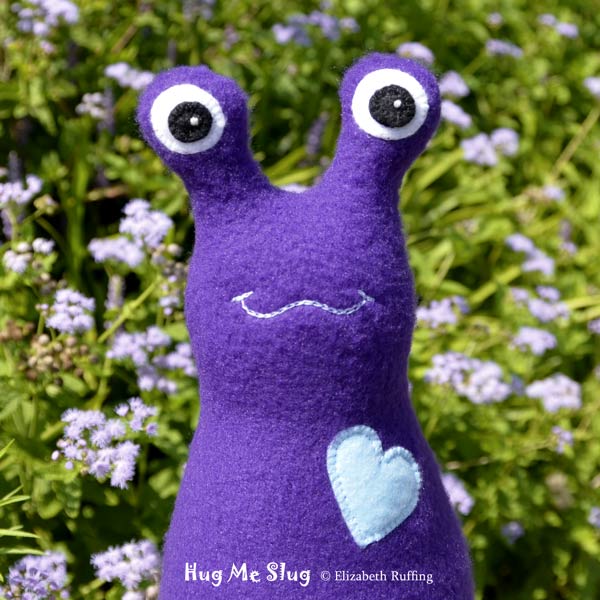 and the other is dark purple with a light turquoise heart. Both are made of fleece. I am continuing on my mission to keep adding art toys to our shop. I will be posting my new handmade stuffed animal toys in our Ruffing's shop.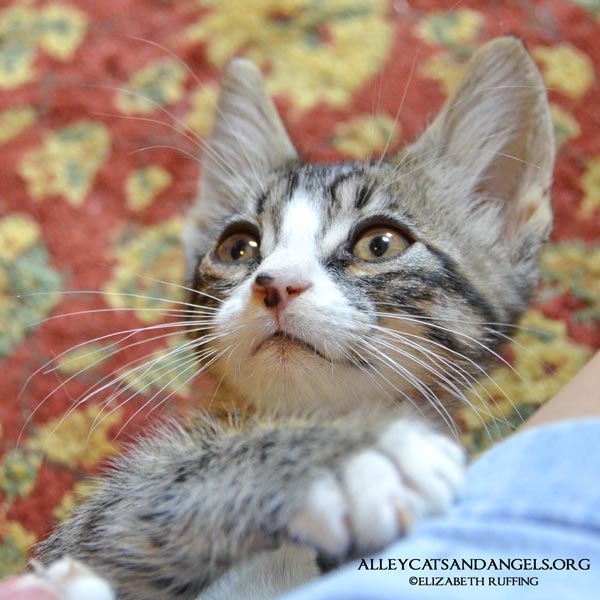 I took a field trip to Marie's house this weekend to take some photos of her foster kittens. Marie trapped and rescued these babies. These are the Addams Family kittens, Gomez,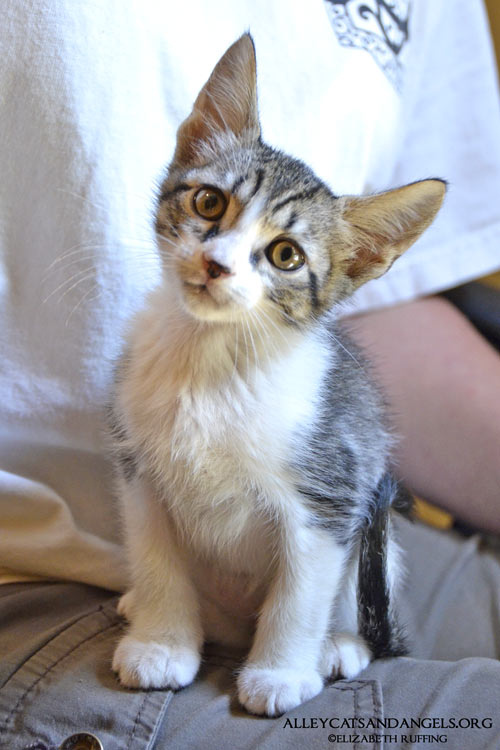 Pugsley,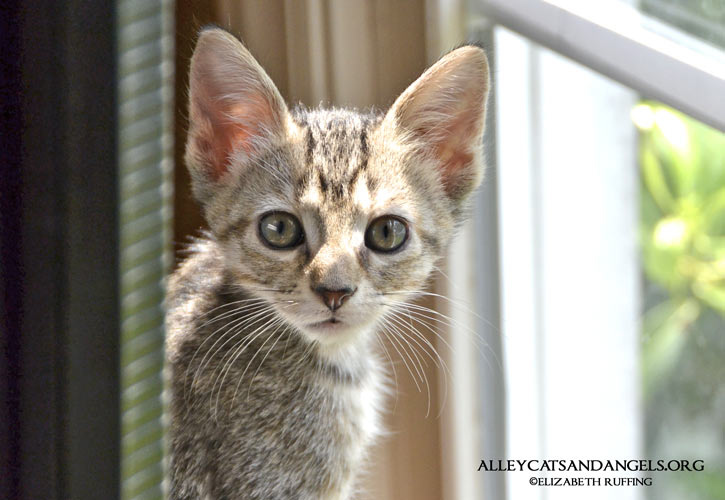 Wednesday,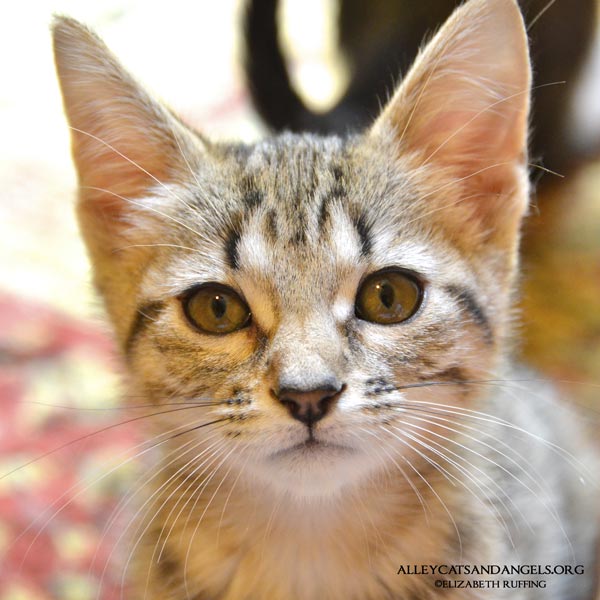 and Morticia.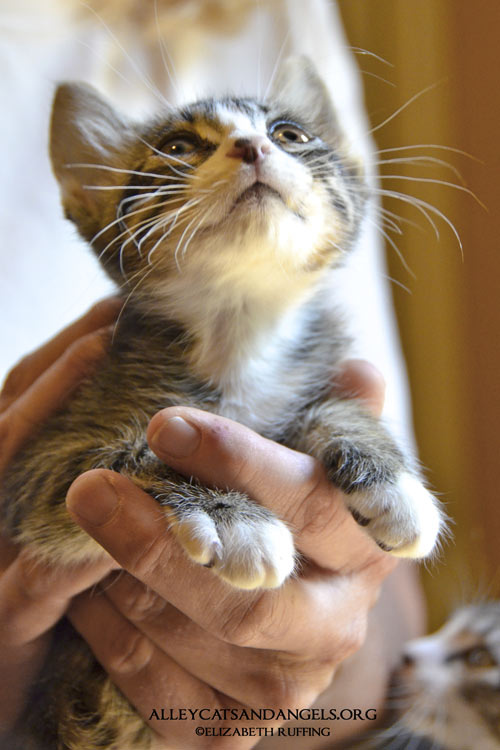 Gomez is looking particularly angelic here. All four are super friendly and playful, and obviously, very cute.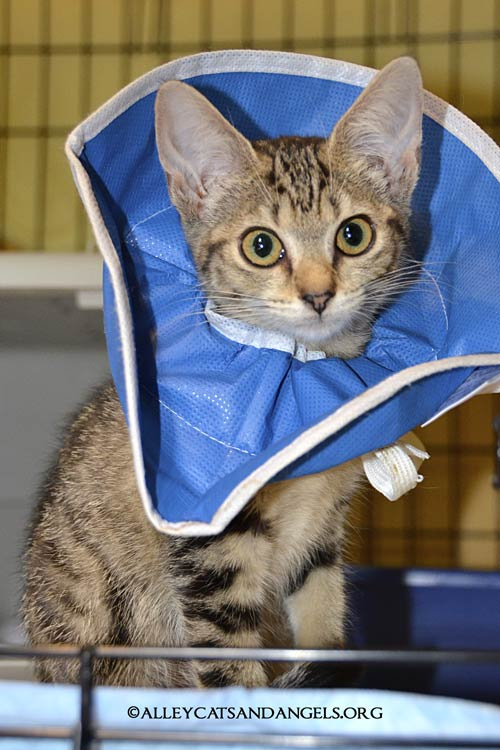 The rescue, Alley Cats and Angels of NC, also took in this beautiful tabby kitten. She was found in a feral colony, as were all of the kittens in this blog post, but she had a congenital deformity in her back leg, which needed to be amputated. This hasn't seemed to phase her. She is happy and sweet. You would never know she came from a feral colony.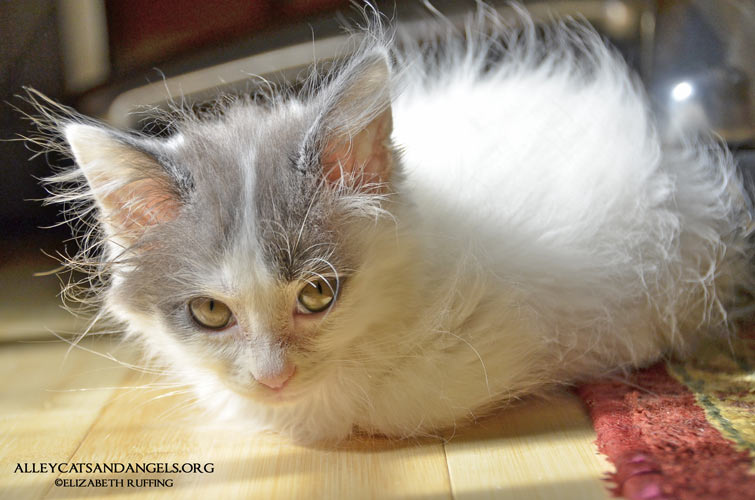 Siren is a special-needs kitten, in that she has Cerebellar Hypoplasia (CH), which also happened before birth. She is healthy and loving and adorable. She just has some tremors which make her unsteady. She is still able to climb in your lap though, which she loves to do. She needs a home that doesn't have any big cat trees like we have here, or anything too high to climb on, to make sure she doesn't fall. Otherwise, she should have a normal life like any other cat, with the same life expectancy. I have photos of her brother, Sasquatch to edit. He is amazingly cute too.