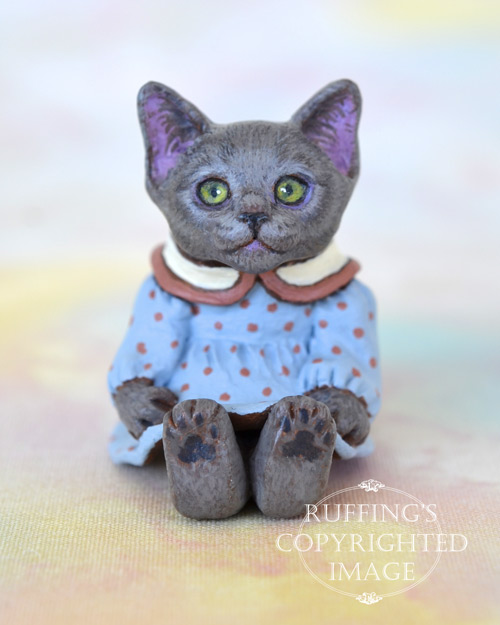 Polly is a handmade miniature original, one-of-a-kind cat art doll, hand painted and hand sculpted in paperclay by artist Max Bailey.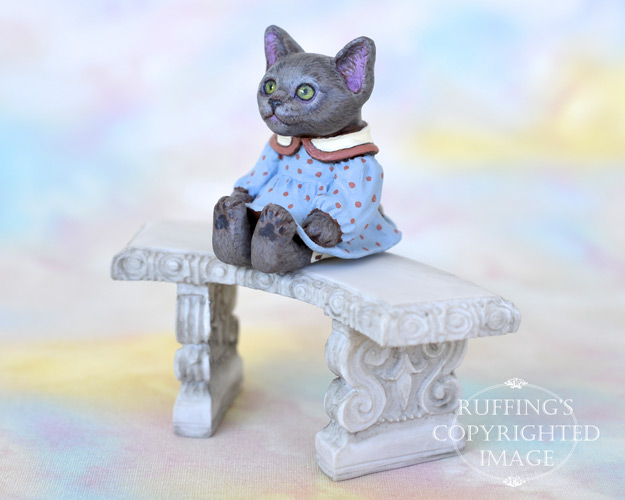 Polly is a lovely Russian Blue kitten with green eyes. She is well-behaved, polite, and usually very quiet.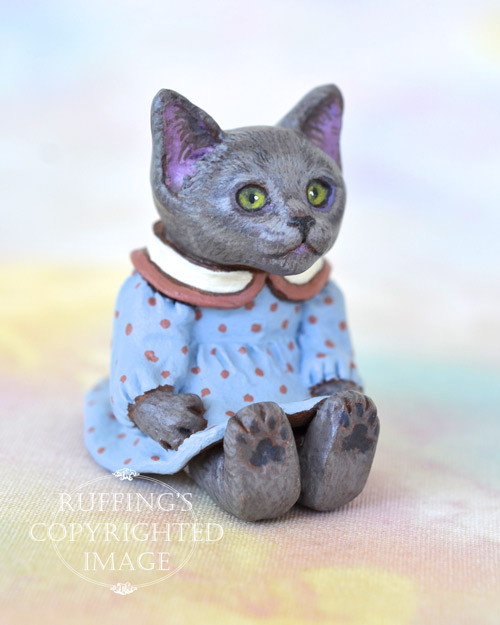 Polly loves her ornate garden bench. She is quite content to sit on it for hours while she admires the flowers, birds, and butterflies. Her bench comes with her.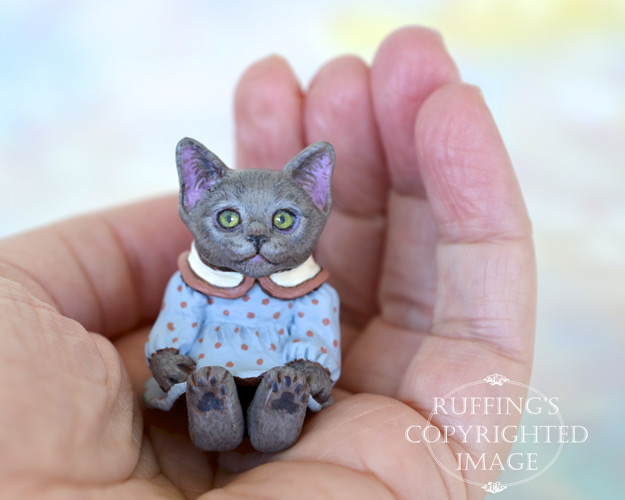 Polly's dress is blue, with rose polka dots. It has gathered sleeves and a white collar banded in rose.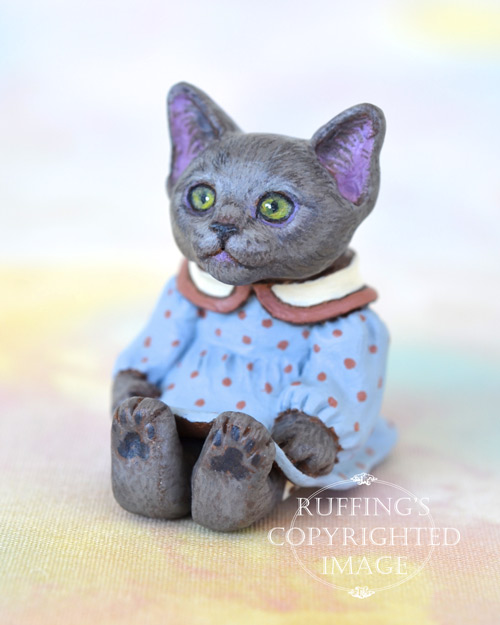 Polly is a one-of-a-kind work of art, and is meant for display only.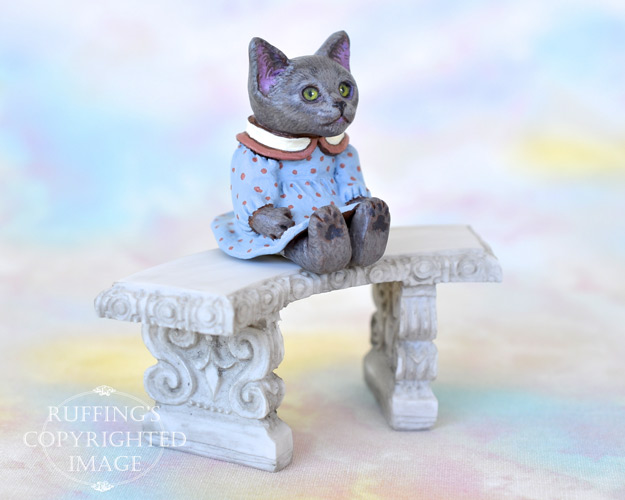 She was sculpted from paperclay in multiple stages, to allow for drying and detailing.
Polly was painted under a magnifying light, with tiny brushes, one hair at a time.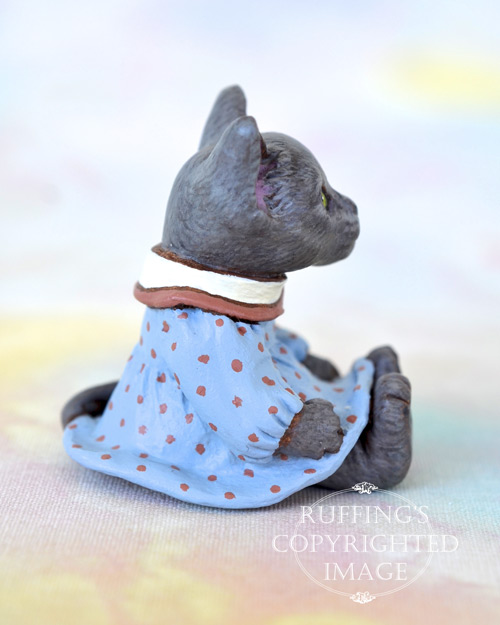 She is signed and sealed with matte varnish for protection and preservation, and comes with a certificate of authenticity.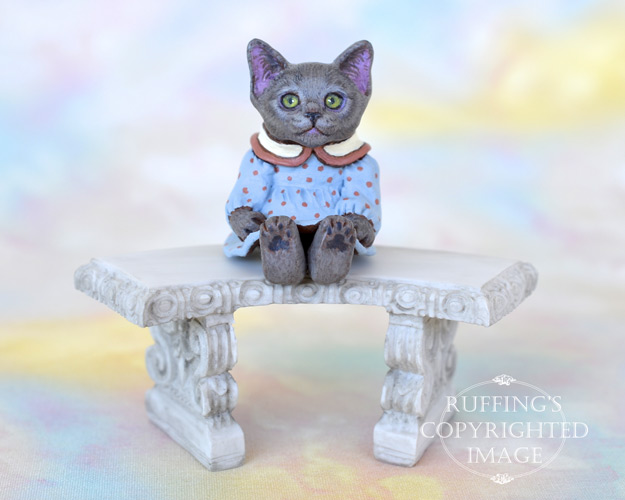 Polly and her garden bench are 1:12 scale. (One inch equals one foot.)
Polly is 1 and 3/8 inches tall.
Update: Polly has been adopted. Thank you!