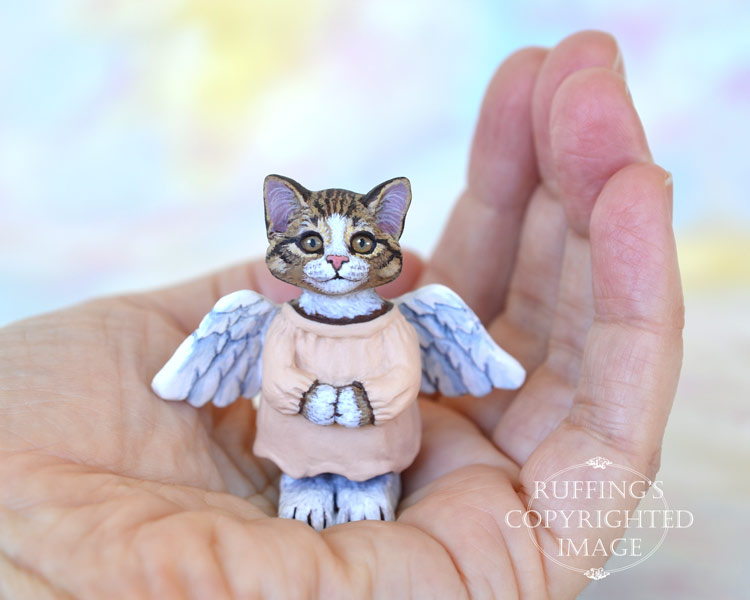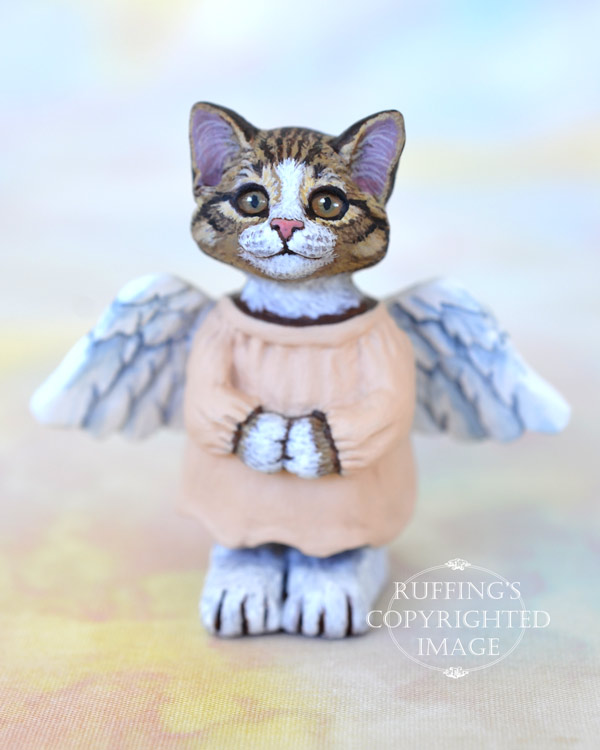 Leila is a handmade miniature original, one-of-a-kind cat art doll, hand painted and hand sculpted in paperclay by artist Max Bailey.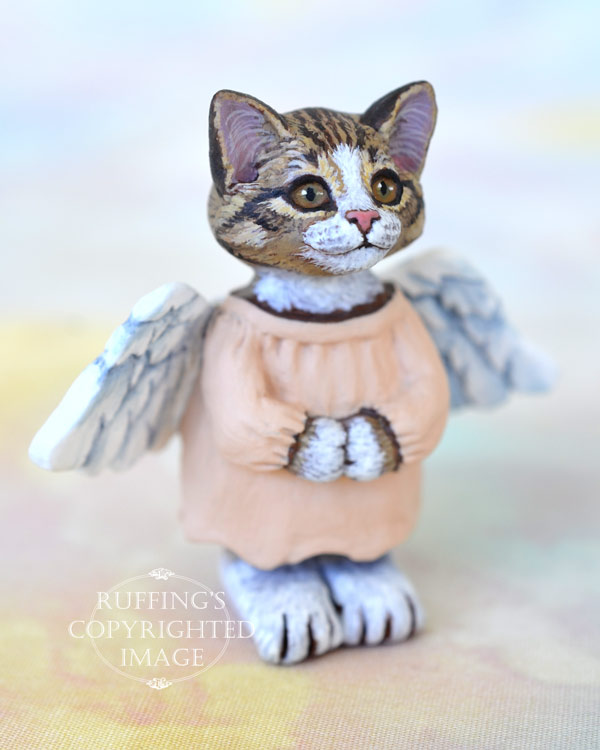 This is Leila. She is a Norwegian Forest tabby-and-white angel kitten, who is the guardian angel of all sleeping kittens.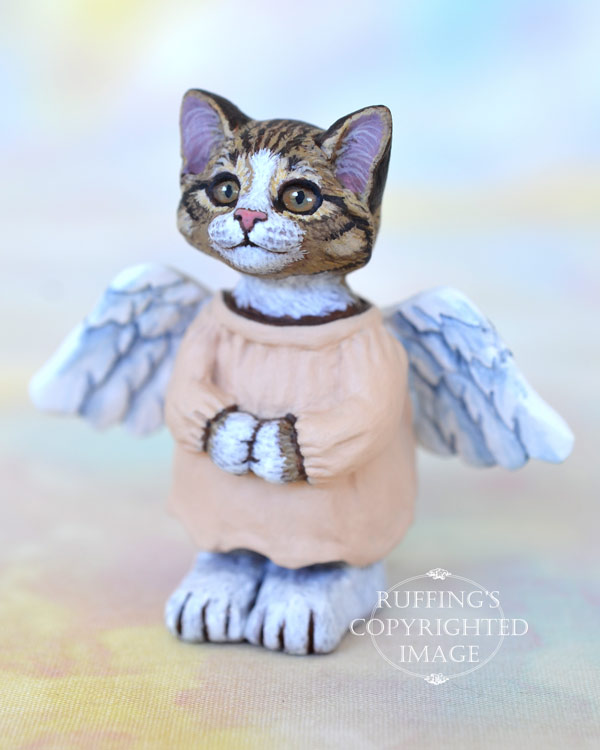 Every kitten is an angel, and every kitten is watched over by an angel. You may never have seen Leila, but if you hear the flutter of wings, and feel a tiny breeze, it is likely she is near.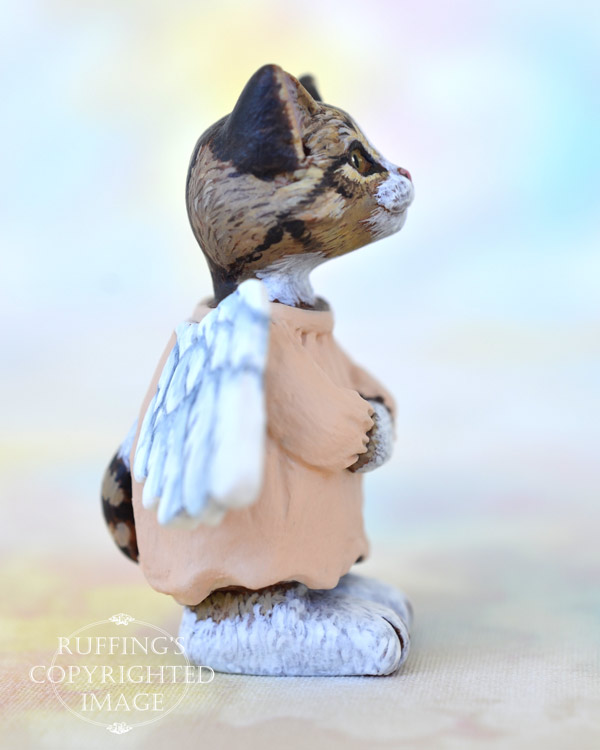 Leila brings sweet dreams to sleeping kittens, dreams of puffy white clouds, blue skies, and lovely warm days. She is the reason sleeping kittens look like they are smiling.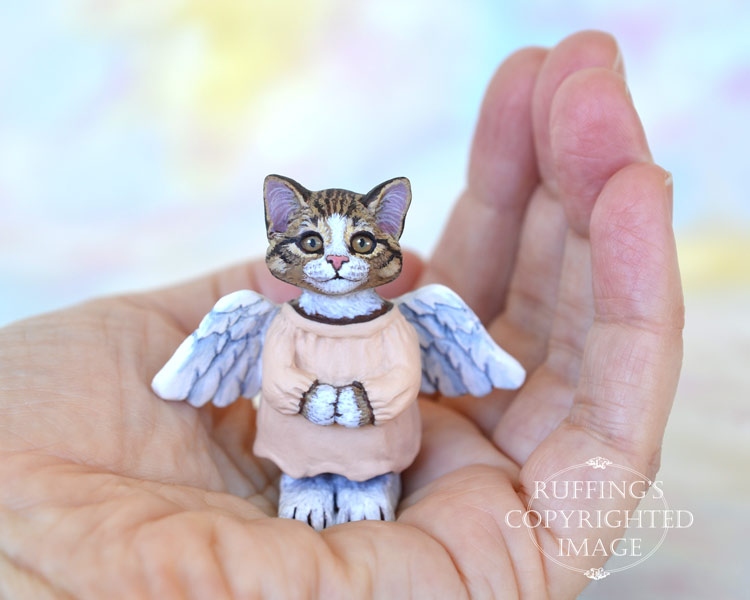 Leila's robe is pale orange, and she touches her paws together when she thinks happy thoughts.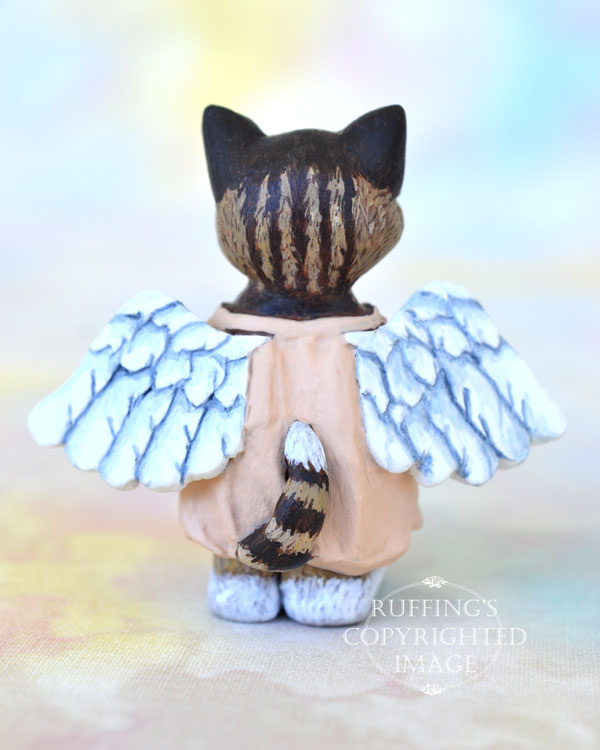 Leila is a one-of-a-kind work of art, and is meant for display only. She was sculpted from paperclay in multiple stages, to allow for drying and detailing.
Leila was painted under a magnifying light, with tiny brushes, one hair at a time. She is signed and sealed with matte varnish for protection and preservation, and comes with a certificate of authenticity.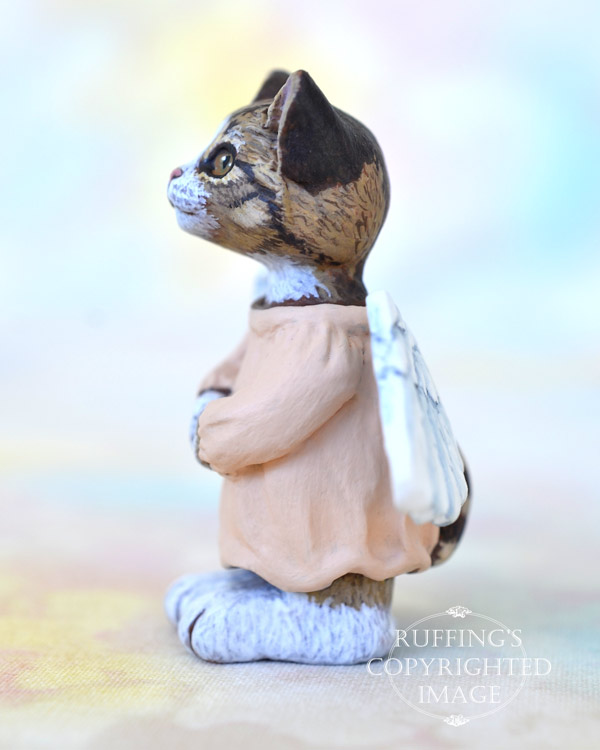 Leila is 1:12 scale. (One inch equals one foot.) She is 2 inches tall.
Update: Leila has been adopted. Thank you!