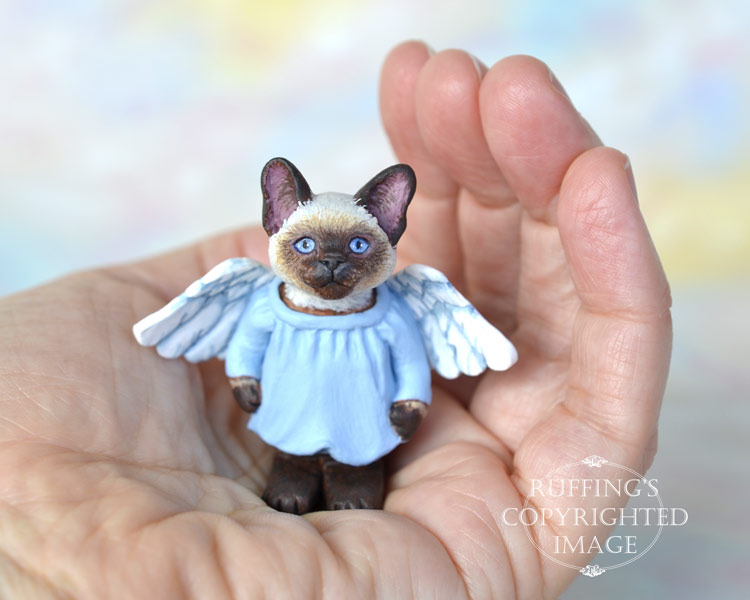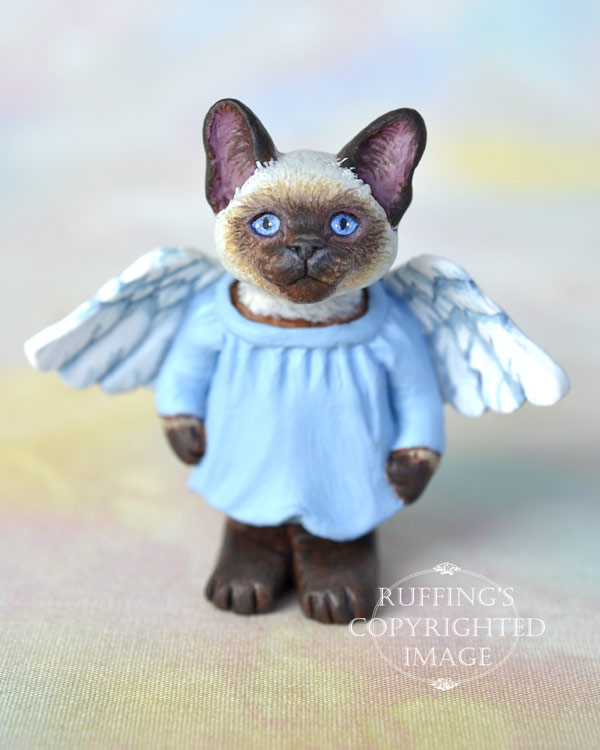 Aerial is a handmade miniature original, one-of-a-kind cat art doll, hand painted and hand sculpted in paperclay by artist Max Bailey.
Aerial is a Siamese angel kitten who is always poised and ready for takeoff.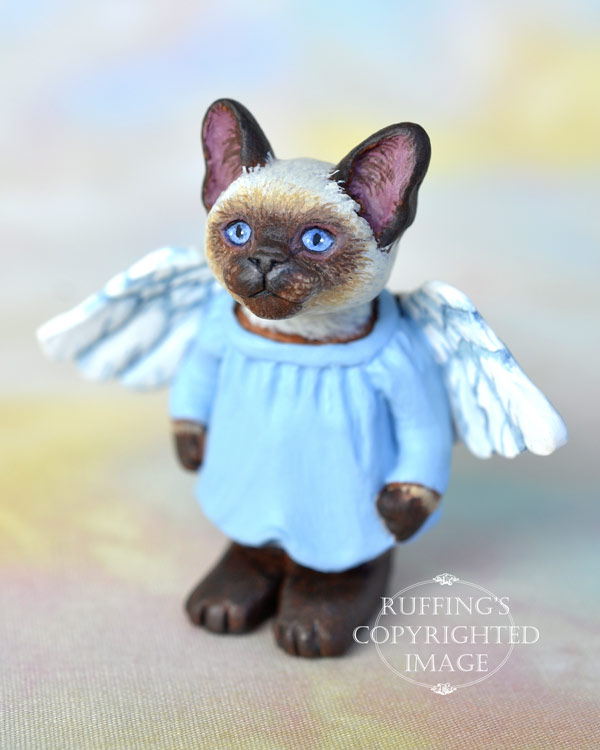 Aerial is an expert flight instructor for all the little kitten angels who need her help. Some have not yet learned to get off the ground and some need coaching on the finer points, like how to catch the wind under their wings, or how to swoop and swirl, or how to land gracefully.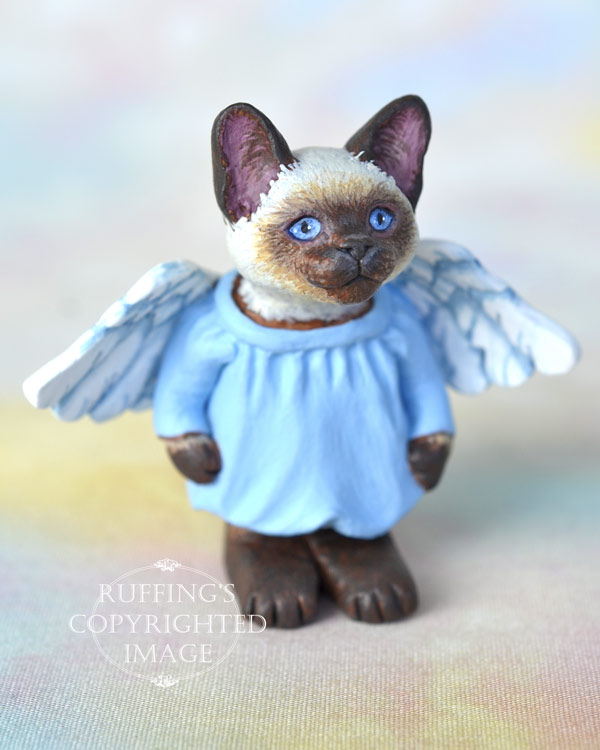 Aerial patiently teaches her pupils to have courage, but most of all to believe in themselves. She can transform a trembling little angel into a happy and confident flier. Aerial loves her job.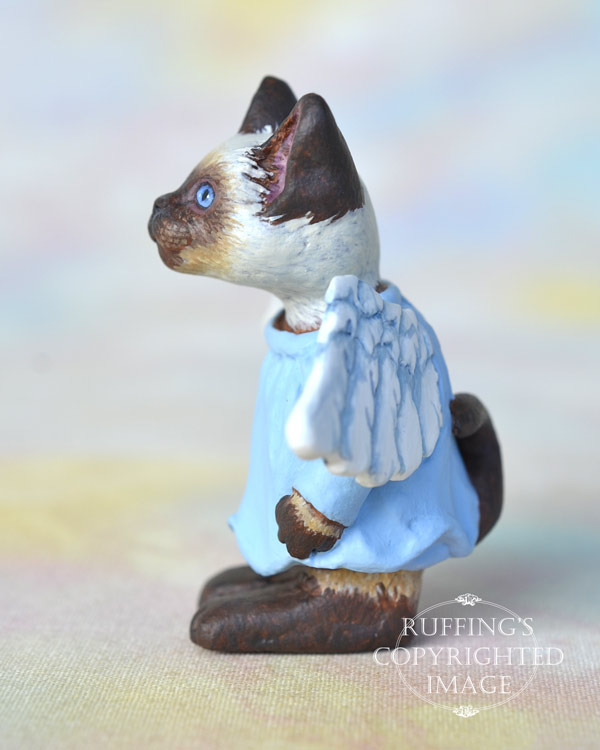 Aerial's robe is the color of the sky on a sunny day.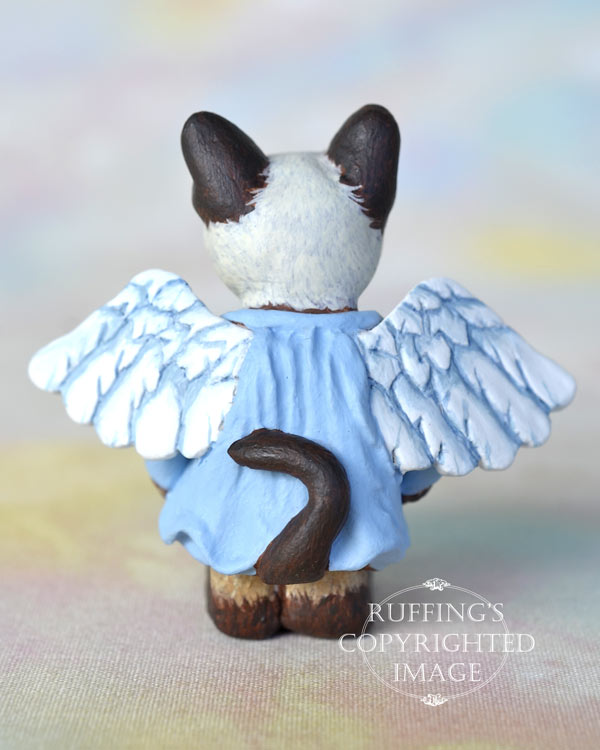 Aerial is a one-of-a-kind work of art, and is meant for display only. She was sculpted from paperclay in multiple stages, to allow for drying and detailing.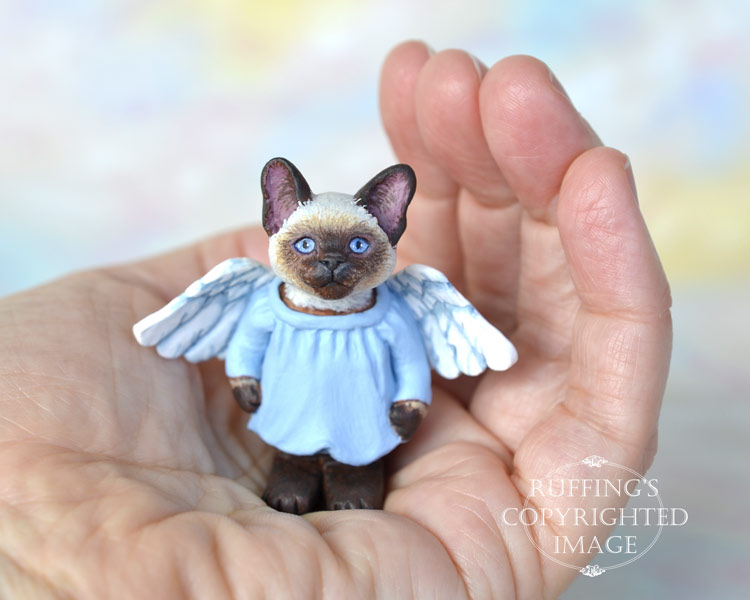 Aerial was painted under a magnifying light, with tiny brushes, one hair at a time. She is signed and sealed with matte varnish for protection and preservation, and comes with a certificate of authenticity.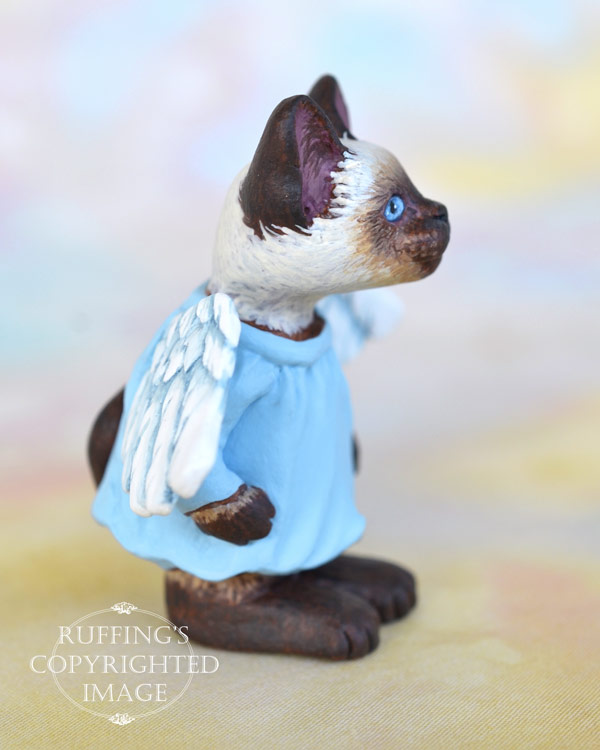 Aerial is 1:12 scale. (One inch equals one foot.) She is 2 inches tall.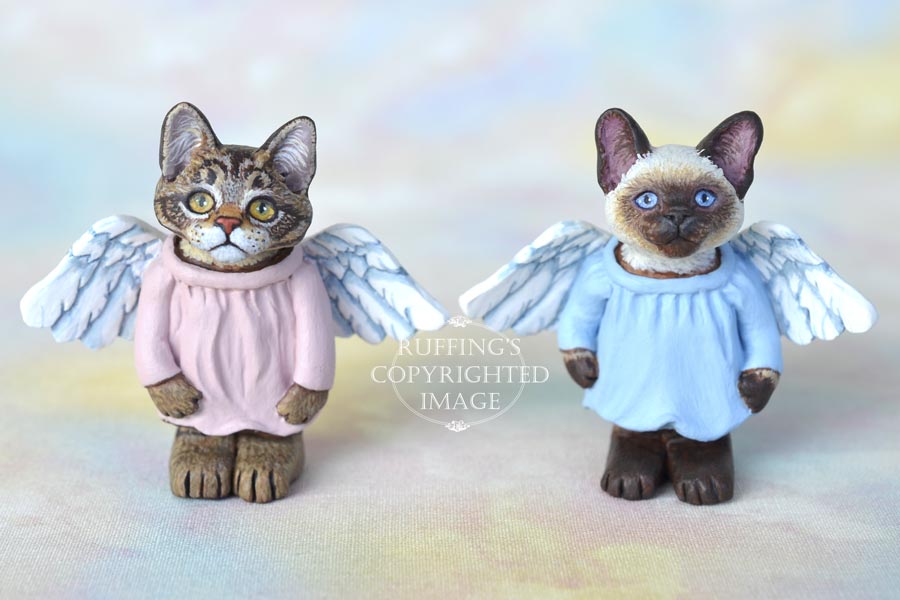 Update: Aerial has been adopted. Thank you!
Aerial's friend is Genevieve the tabby Maine Coon angel kitten.