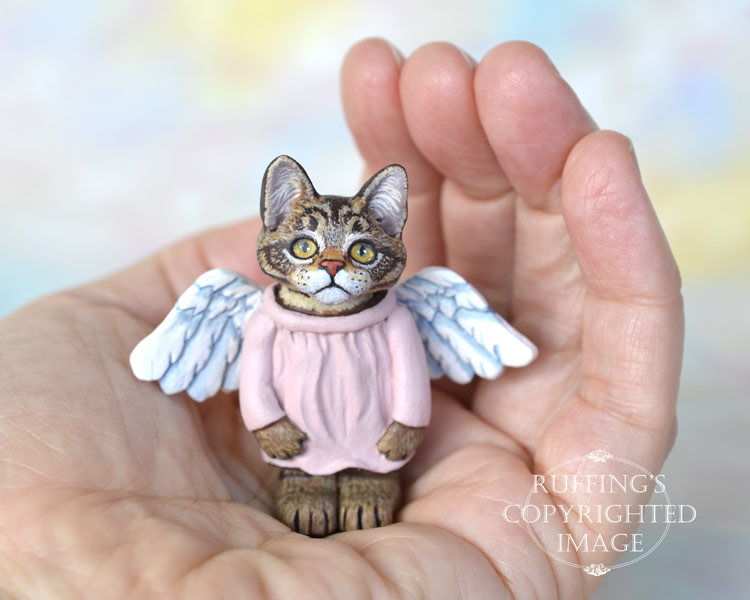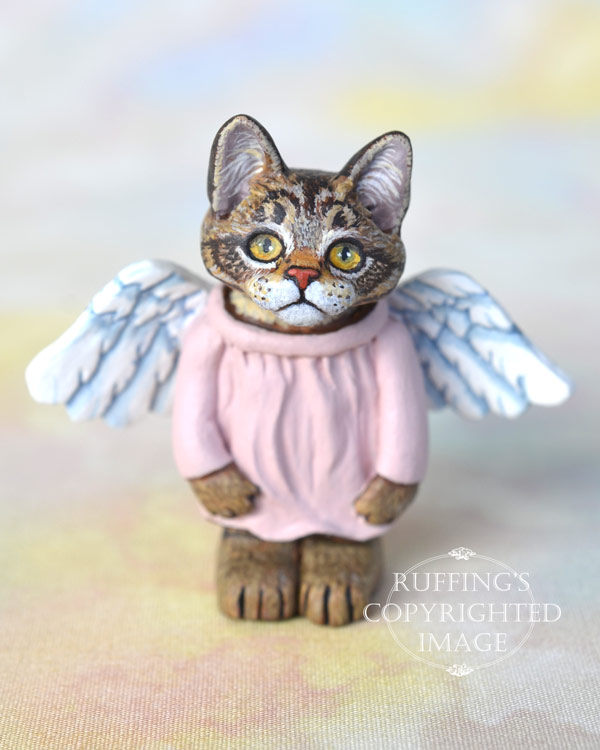 Genevieve is a handmade miniature original, one-of-a-kind cat art doll, hand painted and hand sculpted in paperclay by artist Max Bailey.
Genevieve is a tabby Maine Coon angel kitten with a flair for color.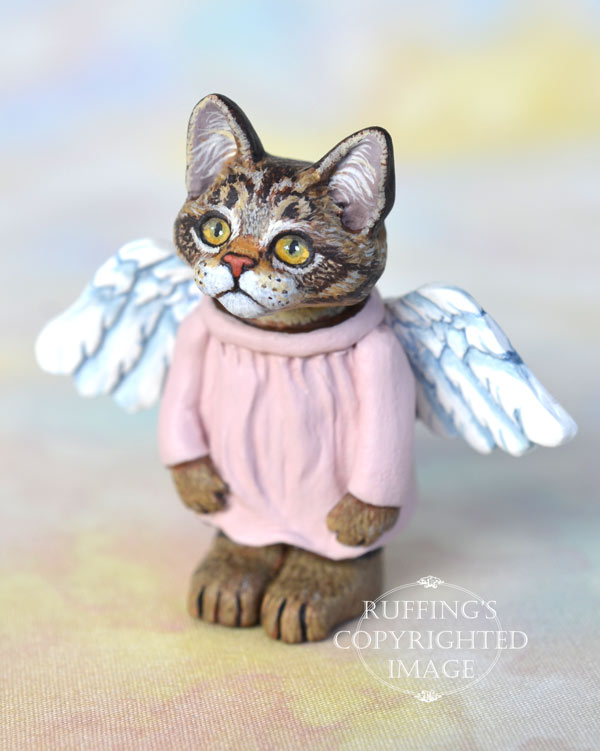 It is her responsibility to select the color of each angel kitten's robe.
As she is very democratic, she first asks each angel what his or her favorite color is. She wants to make absolutely sure they are pleased with her selection.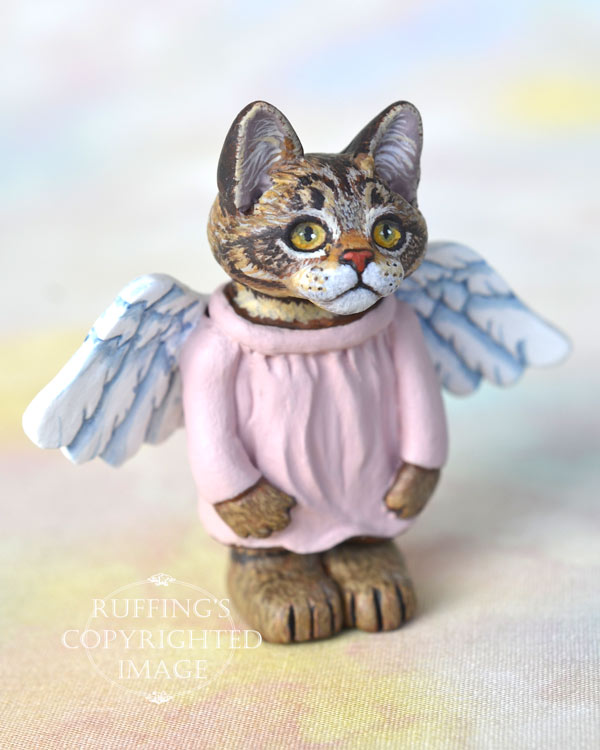 Genevieve has to wait for the rain to stop and the sun to come out before she can look for a rainbow.
She then plucks little swatches of color from the rainbow, and considers each very carefully before she picks exactly the right hue for each angel.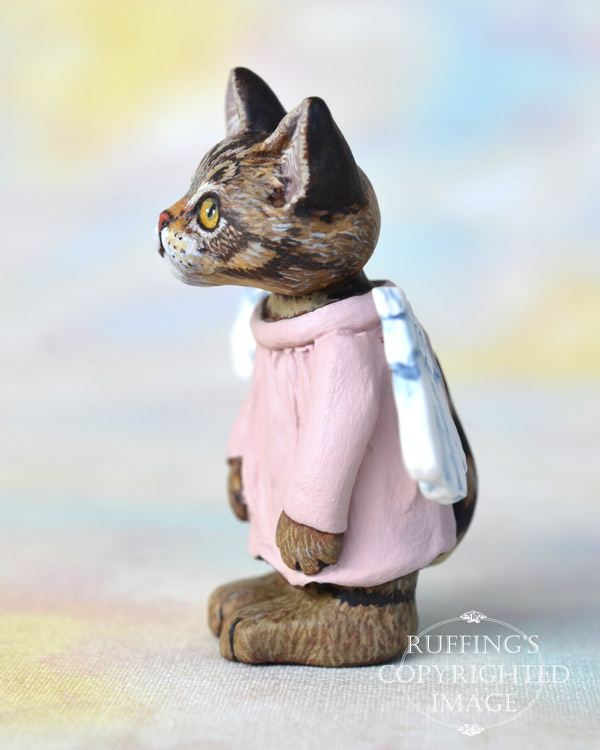 Genevieve selected a soft pink for her own robe, and is very happy with it.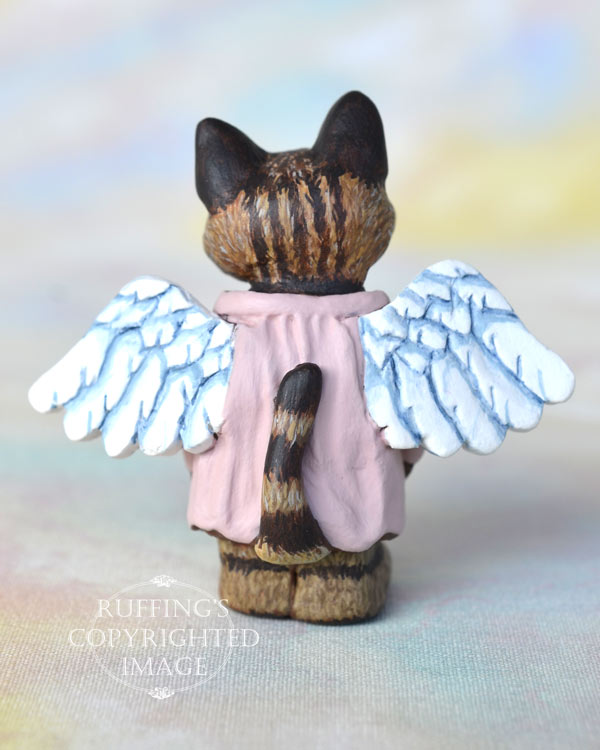 Genevieve is a one-of-a-kind work of art, and is meant for display only. She was sculpted from paperclay in multiple stages, to allow for drying and detailing.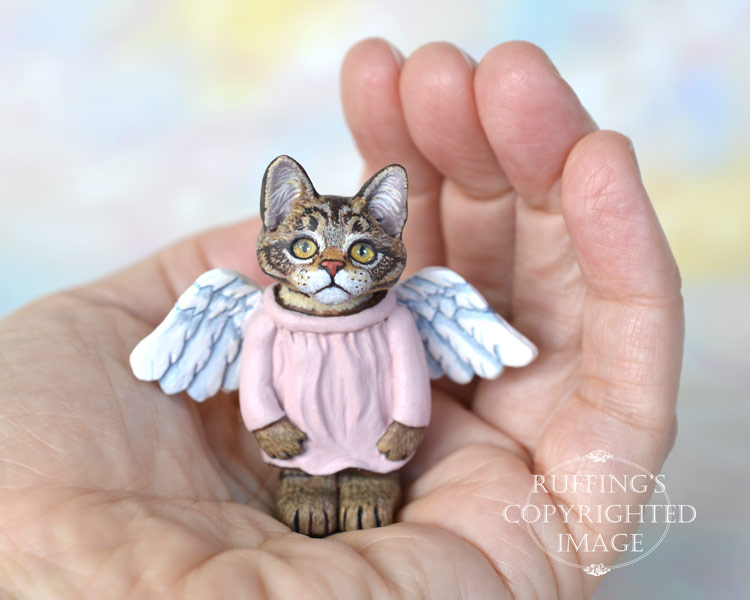 Genevieve was painted under a magnifying light, with tiny brushes, one hair at a time. She is signed and sealed with matte varnish for protection and preservation, and comes with a certificate of authenticity.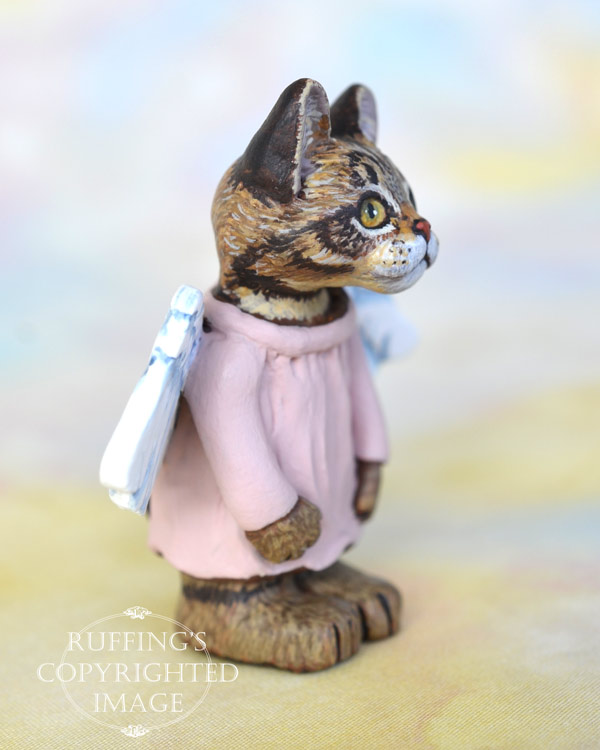 Genevieve is 1:12 scale. (One inch equals one foot.) She is 2 inches tall.
Update: Genevieve has been adopted. Thank you!