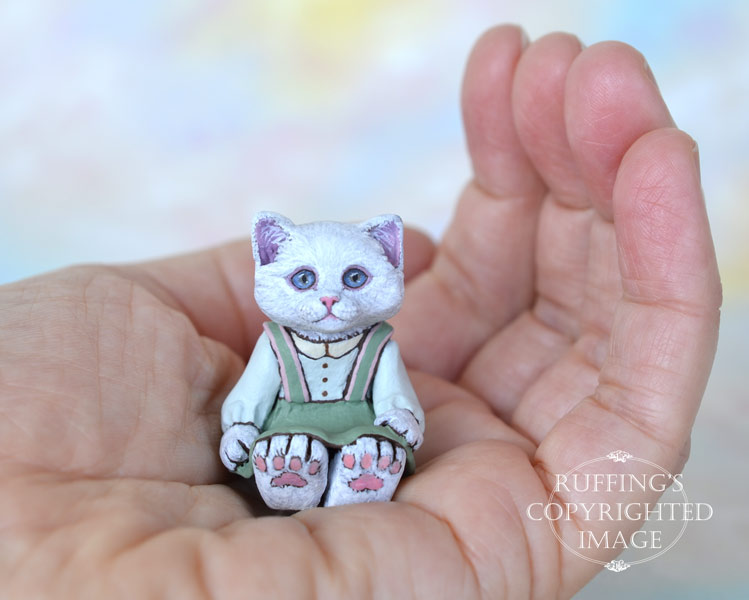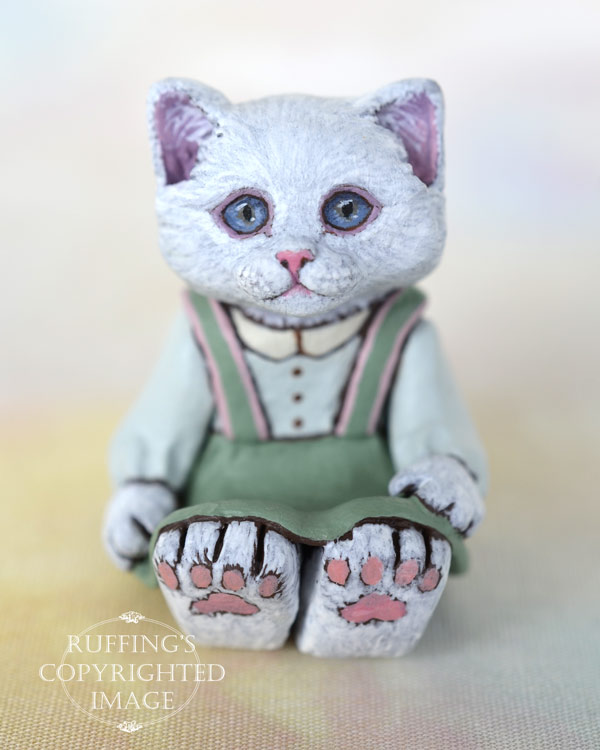 Snowflake is a handmade miniature original, one-of-a-kind cat art doll, hand painted and hand sculpted in paperclay by artist Max Bailey.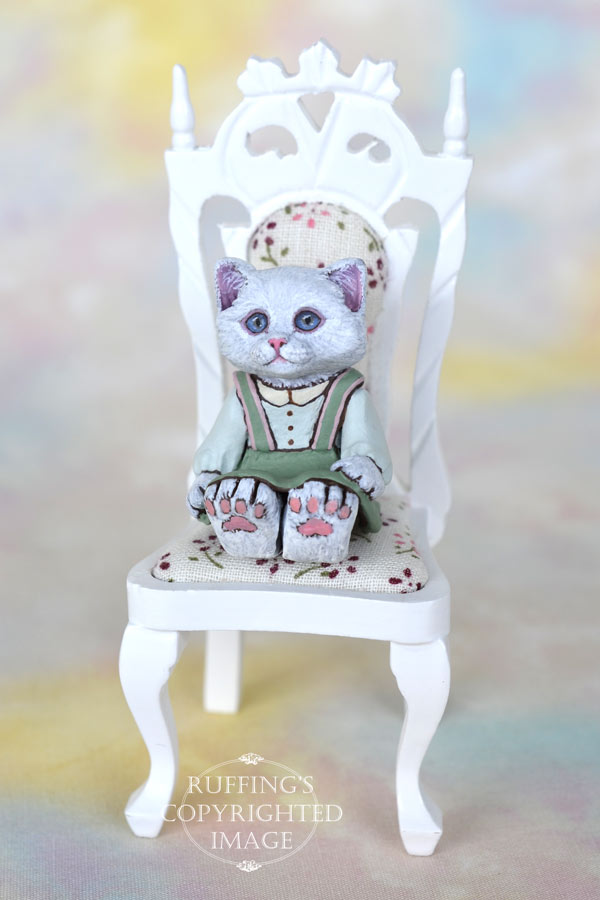 Snowflake is a sweet little white kitten with blue eyes.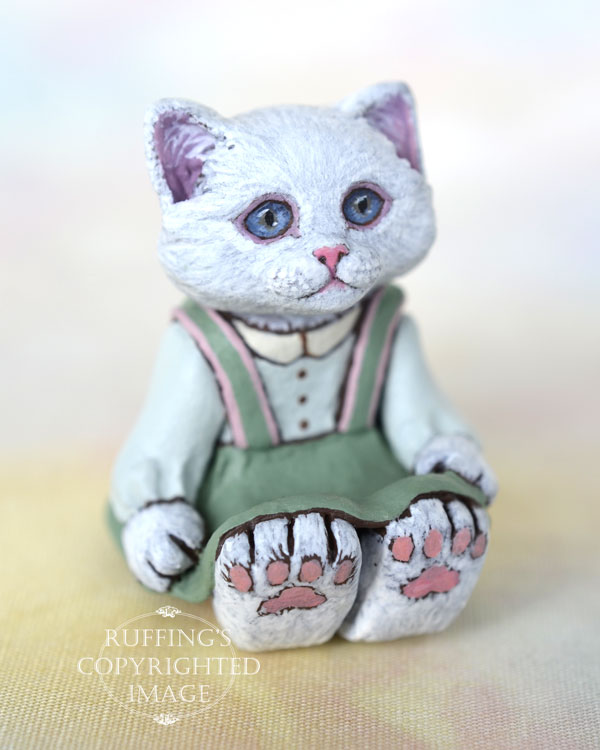 When she was tiny, her mama named her "Snowflake". Mama told her that no two kittens are alike, and no two snowflakes are alike. So she was truly unique.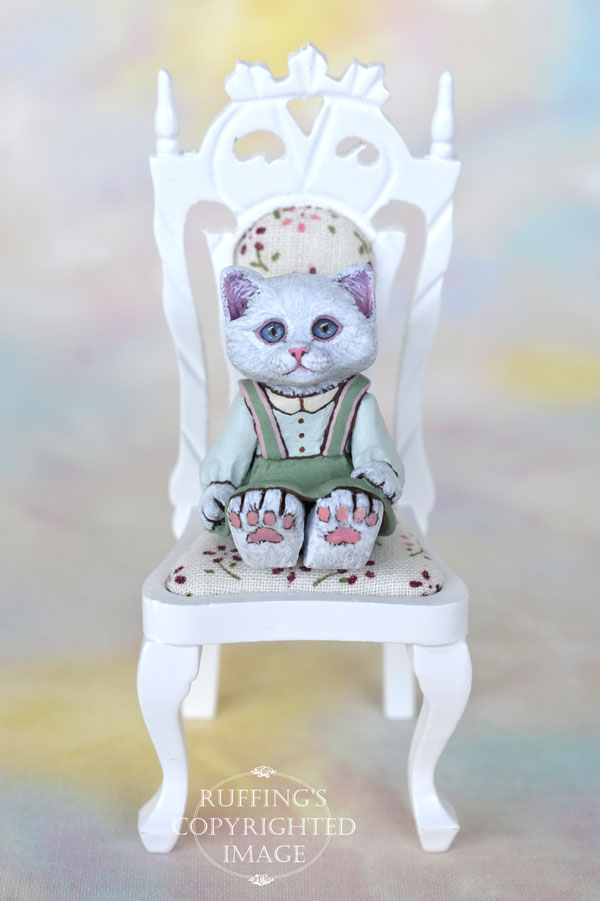 That made Snowflake very happy. She is proud to be the only kitten just like herself.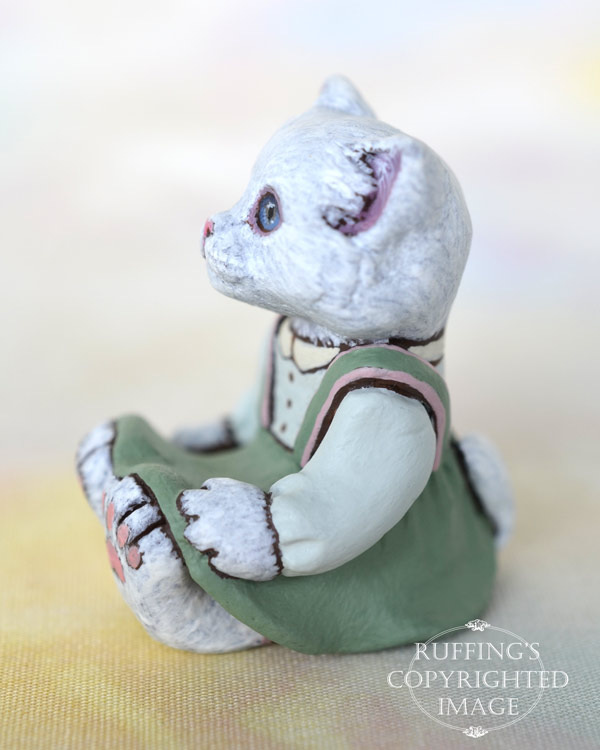 In the winter, Snowflake waits for he snow, and happily greets every snowflake that falls from the sky.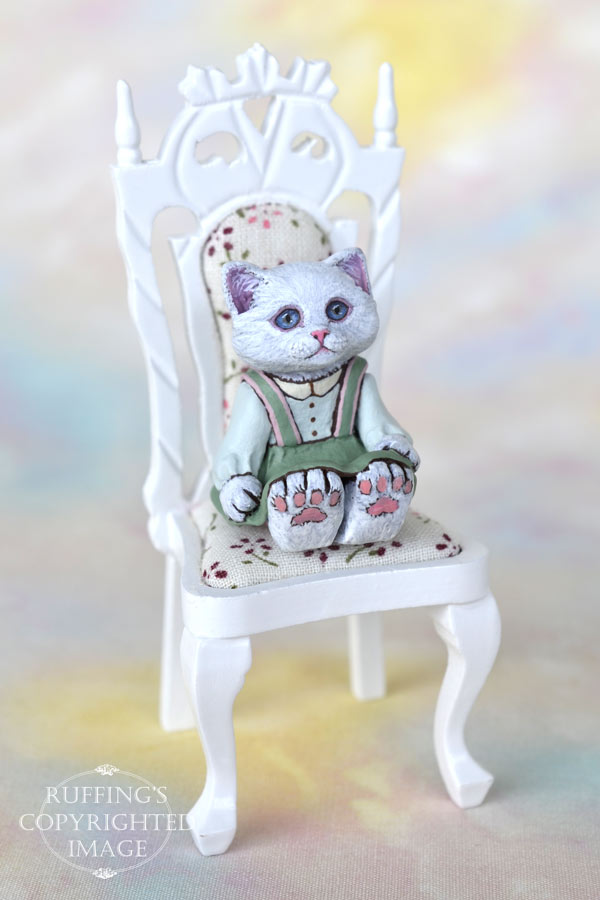 When they stick to the windowpane, she can see how white they are, and how different they are, just like herself.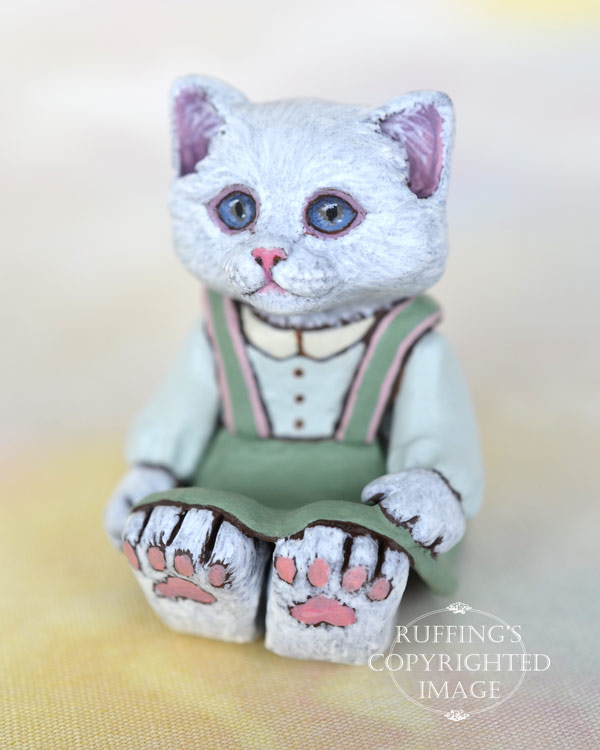 Snowflake likes to sit in her fancy wooden chair, which is white, of course. It is upholstered in light beige fabric with a pattern of maroon and pink flowers and green leaves.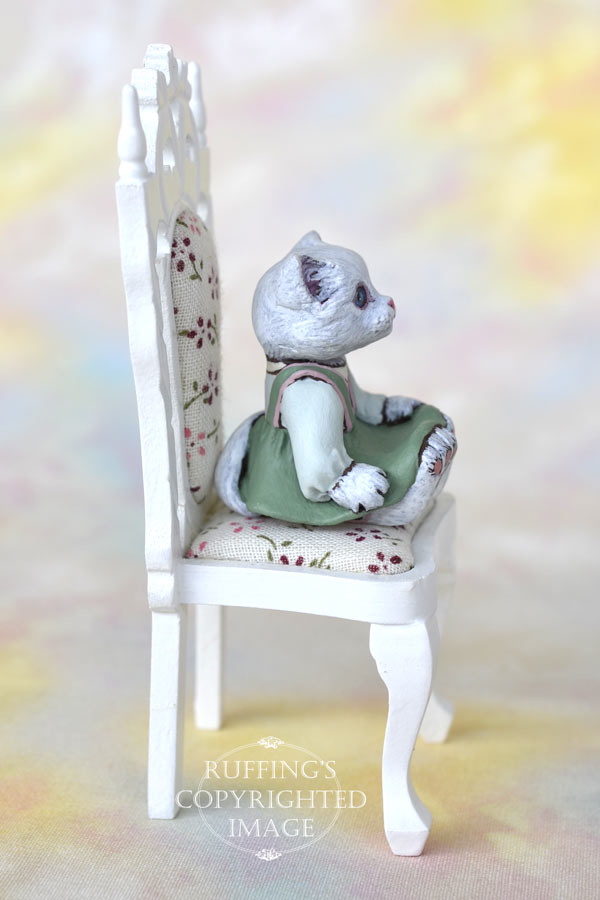 She wears a grass-green skirt with shoulder straps edged in pink over a pale green blouse with a white collar and tiny buttons down the front.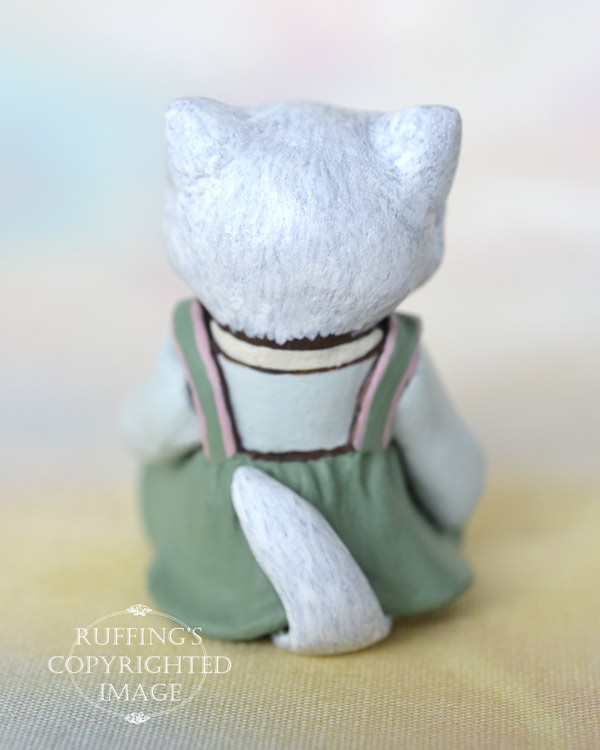 Snowflake is a one-of-a-kind work of art, and is meant for display only. She was sculpted from paperclay in multiple stages, to allow for drying and detailing.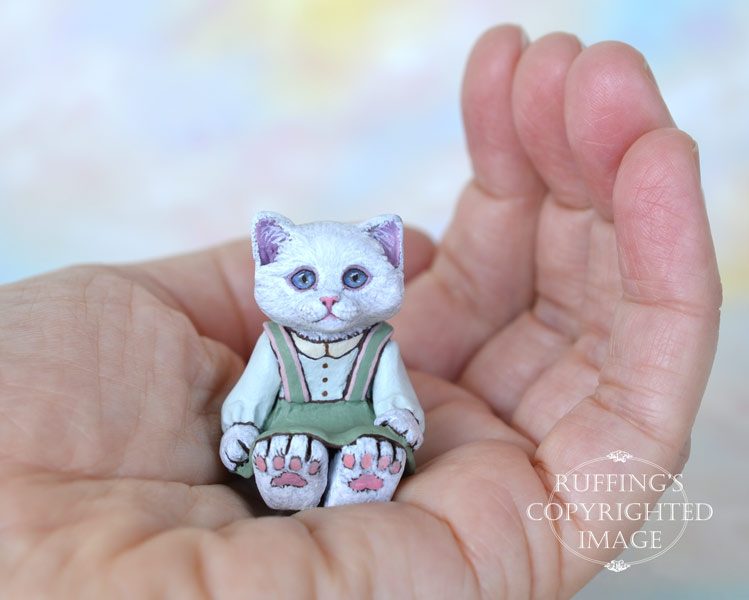 Snowflake was painted under a magnifying light, with tiny brushes, one hair at a time. She is signed and sealed with matte varnish for protection and preservation, and comes with a certificate of authenticity.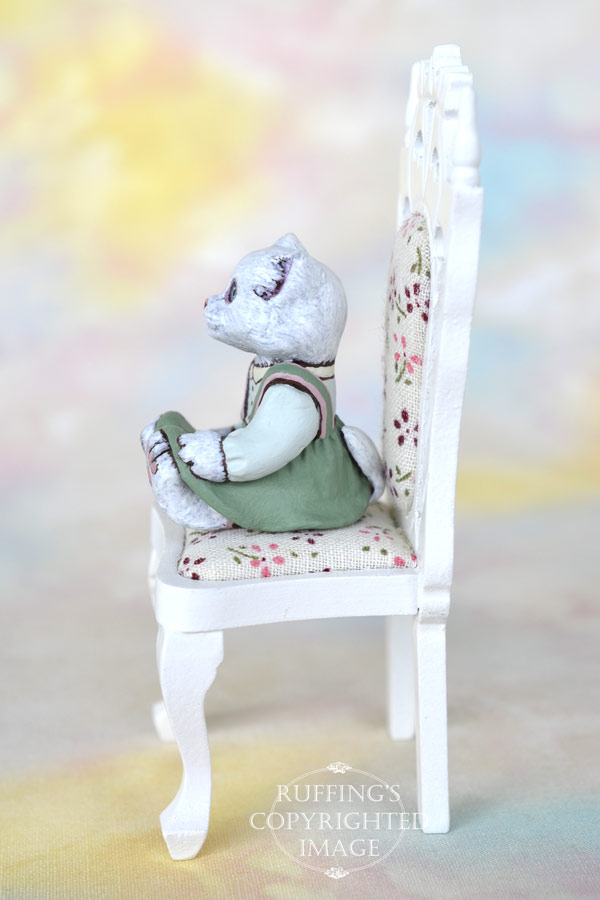 Snowflake is 1:12 scale. (One inch equals one foot.) She is 1 and 1/2 inches tall.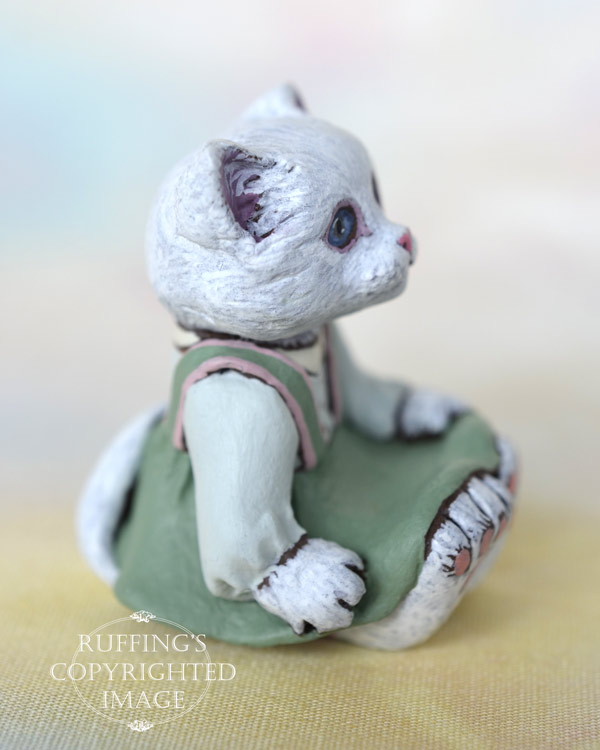 Update: Snowflake has been adopted. Thank you!