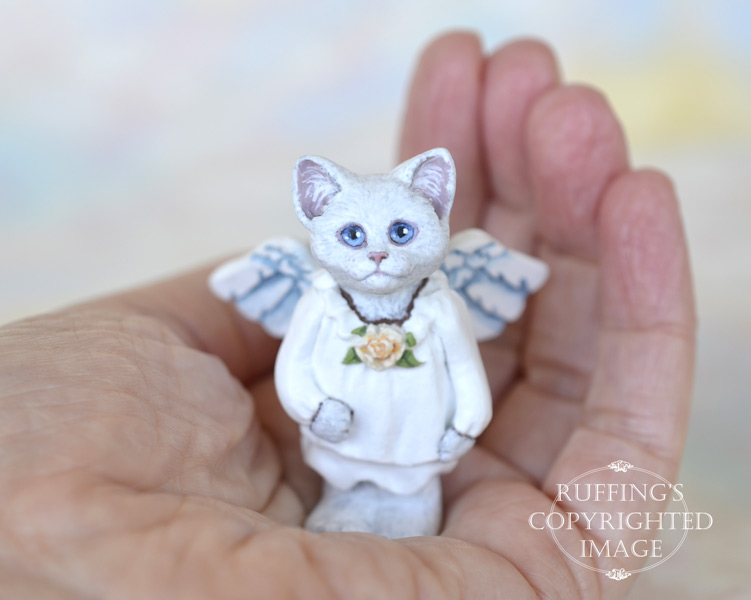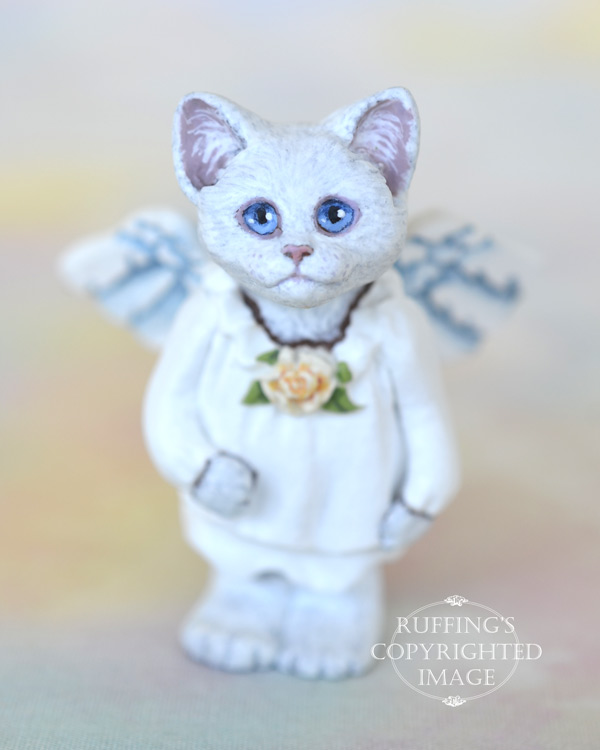 Crystal is a handmade miniature original, one-of-a-kind white cat angel art doll, hand painted and hand sculpted in paperclay by artist Max Bailey.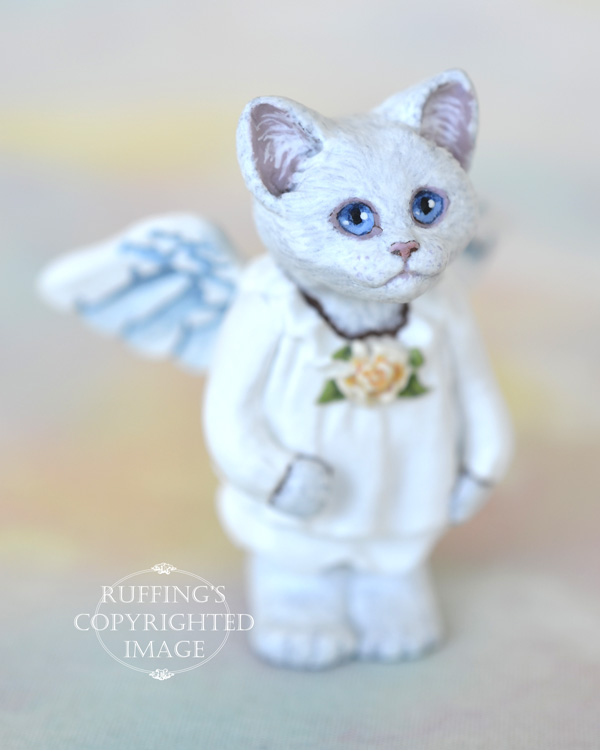 This is Crystal. She is a lovely white angel kitten with a pretty pink nose and bright blue eyes.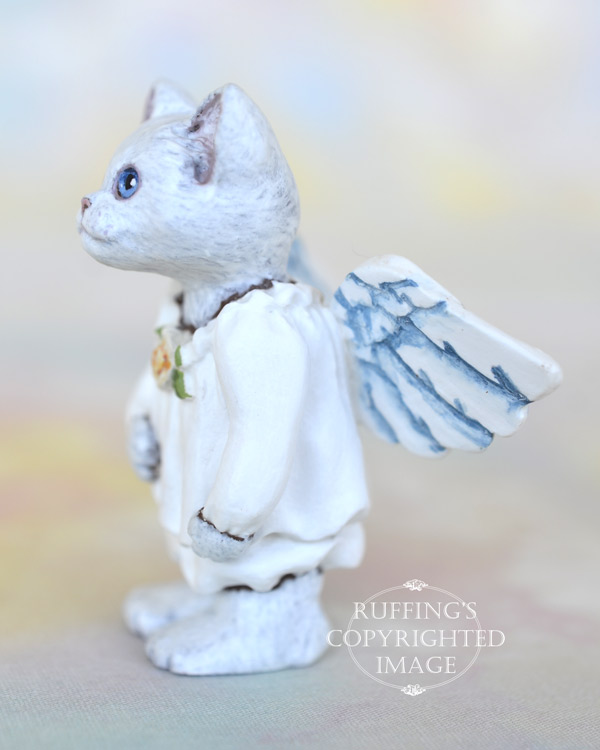 Should you meet Crystal, you will be greeted in a soft little voice, and you will feel happier than before you met her. That is what is so special about angel kittens.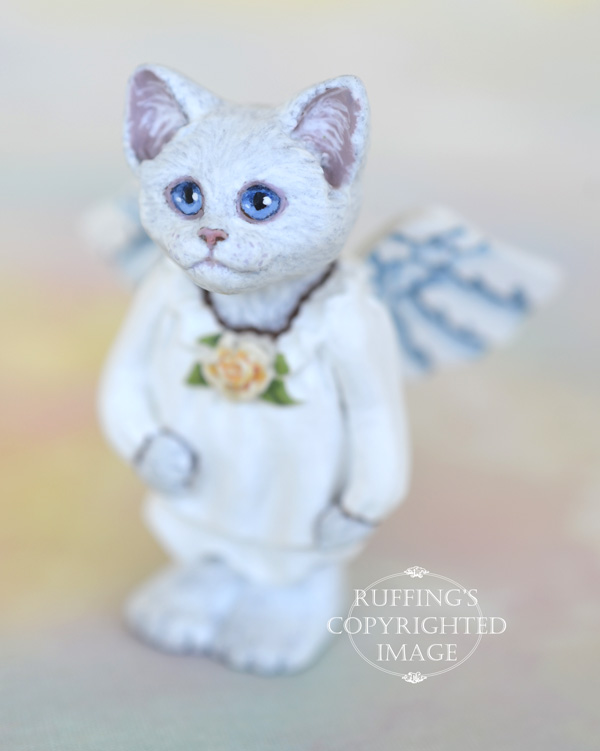 Crystal keeps her white robe spotless, and adds a fresh rose every day. Today's rose is ivory, with a center of golden orange.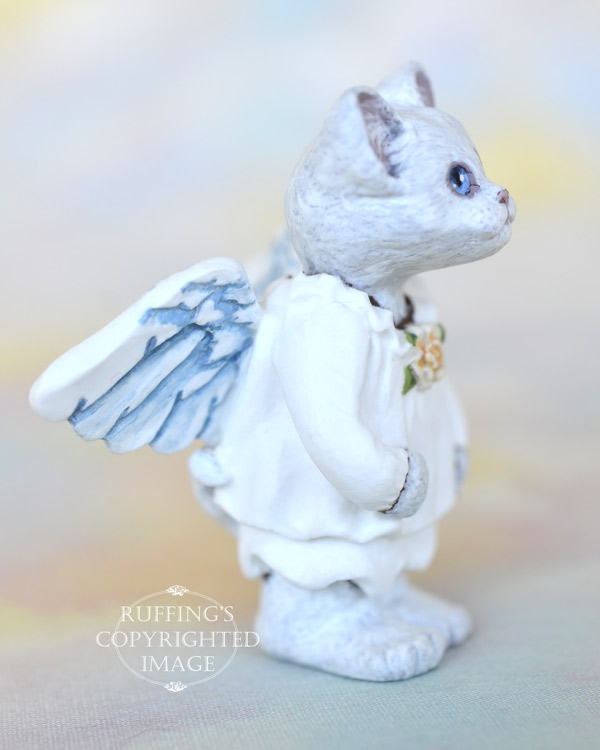 Crystal is a one-of-a-kind work of art, and is meant for display only. She was sculpted from paperclay in multiple stages, to allow for drying and detailing.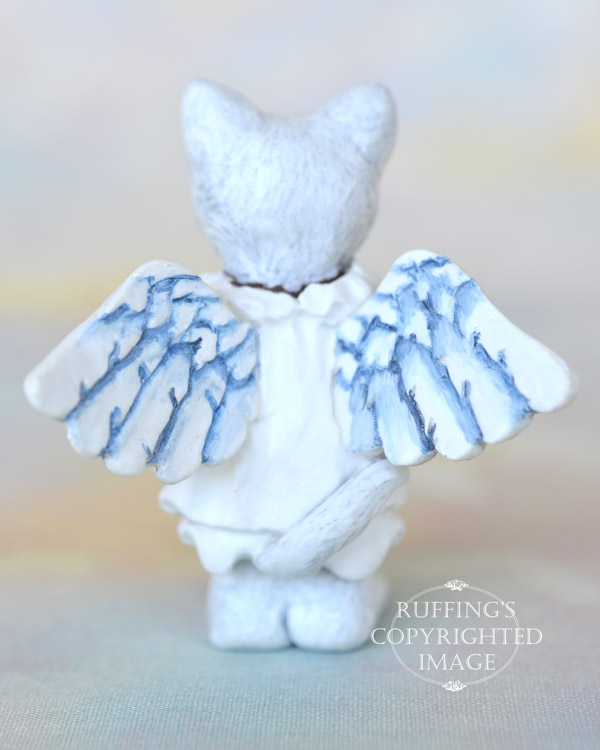 Crystal was painted under a magnifying light, with tiny brushes, one hair at a time. She is signed and sealed with matte varnish for protection and preservation, and comes with a certificate of authenticity.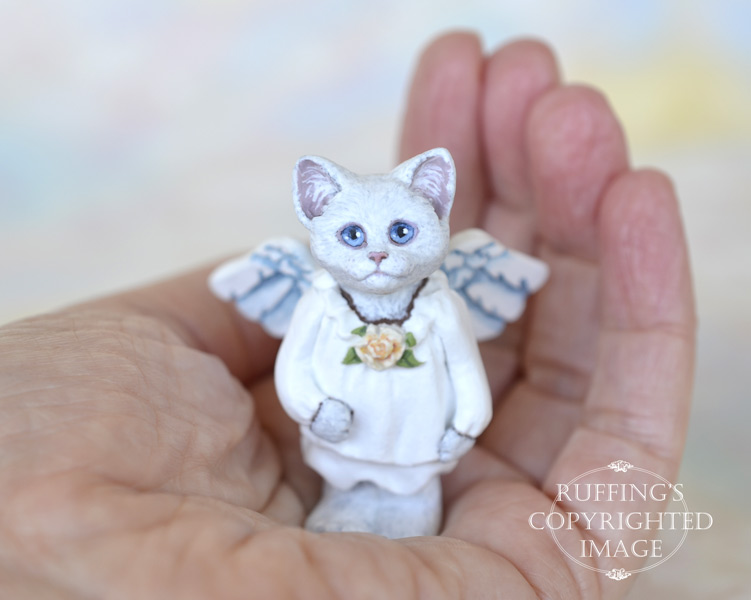 Crystal is 1:12 scale. (One inch equals one foot.) She is 2 inches tall.
Crystal is available for $149.99. Please inquire to [email protected]