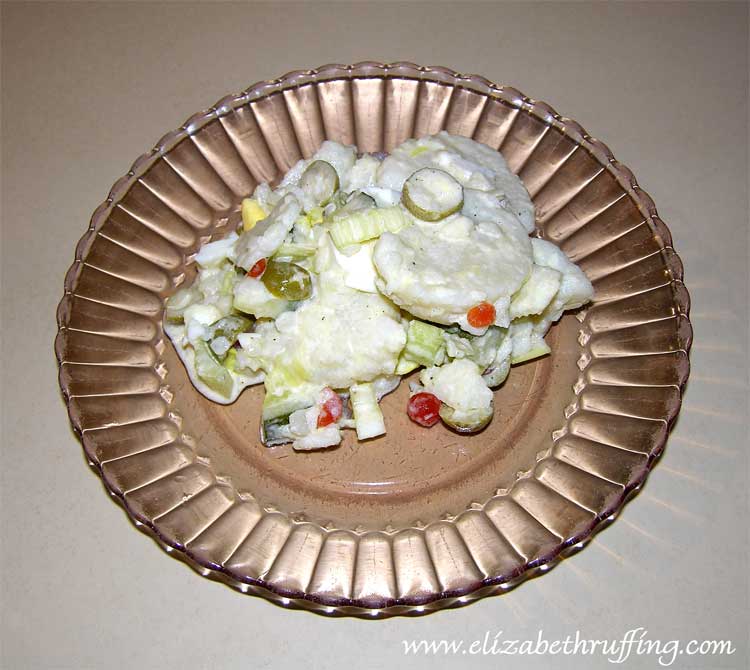 I made some comfort food today, homemade potato salad, and I'm just taking things slow around here. The potato salad is improvised, using my mom's directions. Boil about six red potatoes for about forty-five minutes, or until a fork goes into them easily, but before they get mushy. Then stab each one with a fork, and while holding it under cool running water, take a knife and peel away the skins, being careful not to burn yourself. Slice them into a bowl, and mix them with some oil and vinegar. I used extra virgin olive oil. Put them in the fridge to cool.
In another bowl, mix up some diced celery, chopped up green olives and dill pickles, two chopped up hard boiled eggs, and a little salt and pepper. Mix some mayonnaise with a little of the dill pickle juice, until it is the consistency of heavy cream. Pour this over the celery, olives, pickles, and eggs, and mix them together.
Once the potatoes are cool, pour the celery/mayo mixture over the potatoes, and mix everything together. Leave the potato salad in the refrigerator for a few hours to allow the potatoes to absorb the other flavors. Season with salt to taste.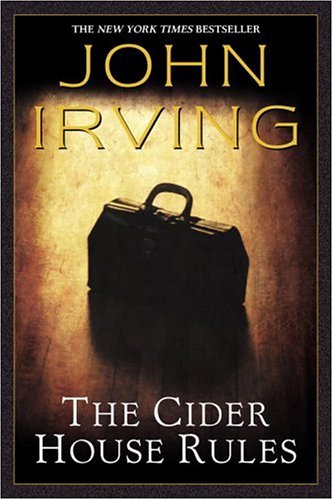 My mom seems to be a little better today, but still tired. Doctor's orders are for me to stick around, just in case. So, I'm home bound for now. I've been reading The Cider House Rules by John Irving, which is very nicely written and interesting to read. I admit, I've also been napping a bit, as I'm tired from this past week. I need some rest and relaxation, and then I'll be photographing dolls and getting them up on our website as soon as I can. I hope everyone has a great weekend ahead.