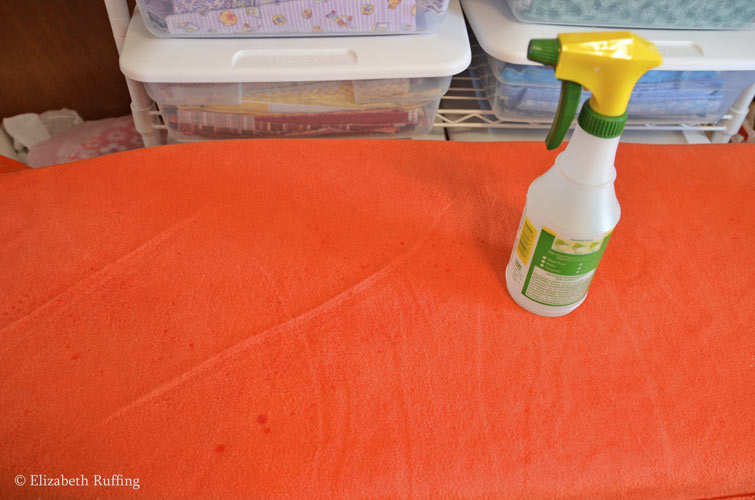 I usually avoid buying any fleece that has creases or wrinkles, because those are difficult to remove, if they can be removed. Sometimes I mail order fleece, and, occasionally, it arrives creased, whether from being in storage, or being in box. I thought I would have to give these two yards of dark orange fleece to the cats, because it was so wrinkled.
I looked online for some help, but the suggestions I found didn't work so well. Thinking I had nothing to lose by experimenting, I worked on the fleece with a higher temperature, and steam. Both can melt fleece, which is synthetic, and so, if anyone tries this, be sure to test first for the right temperature on a scrap you don't need. This is pre-washed and air-dried, anti-pill fleece. I would suggest pre-washing the fleece to remove any sizing or chemicals. I wanted the fabric to be damp, not wet. I used an atomizer filled with water to dampen the surface. I let the water sink in. I rubbed the water with my hand into the surface, and smoothed the fabric as much as I could.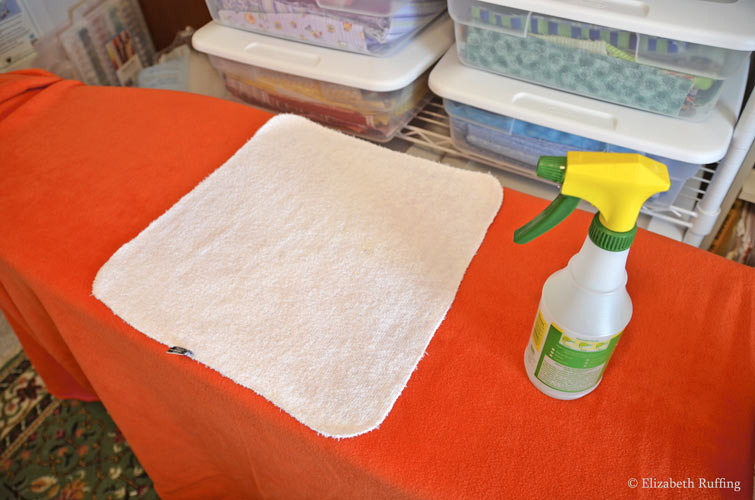 It is necessary to use a press cloth to iron fleece. Direct contact from the iron will leave marks, or melt the fleece. I used a cotton washcloth, the one that came with my iron-cleaning kit. It is fairly thin. I put the nubbiest side facing the fleece and smoothed the washcloth over the fabric.
I set my iron on the cotton setting with heavy steam, and pressed on top of the washcloth, being careful to avoid directly touching the iron to the fleece. Be sure to test this out first, because too much heat can leave you with a melted area.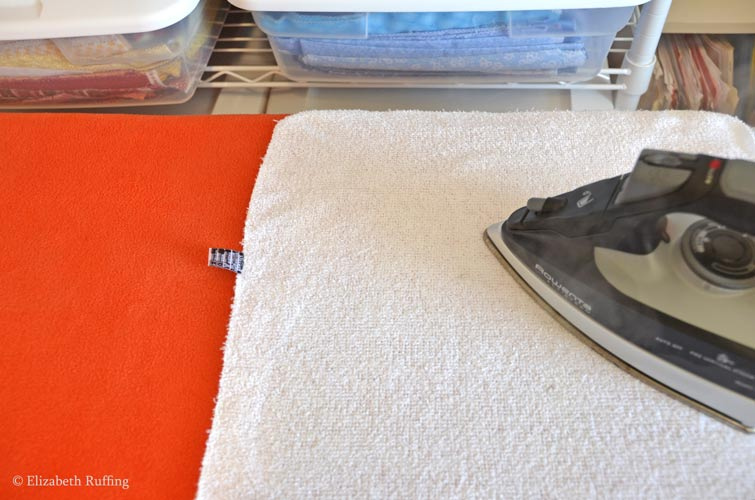 Removing the wrinkles takes patience. I lifted the washcloth several times over each area, in between pressing, to rub the surface of the fleece in different directions, to coax the creases out. You can use the washcloth to rub the surface too. Whether you use your hand, or the washcloth to work on the surface, be careful. The steam combined with the damp fabric can make the area very hot.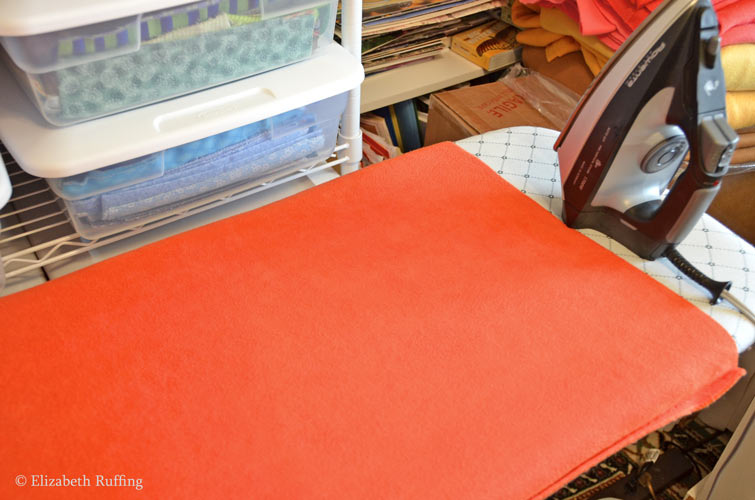 The whole process took a while, but with perseverance, almost all of the wrinkles disappeared. I was very glad this worked, because I have several fabrics I thought I would be unable to use. I haven't yet tried this on the sharp creases that I find sometimes at the end of a bolt of fleece. I suspect those are permanent. And I have only tried this on the anti-pill fleece so far. The brushed fleece may flatten a little more, but I've had success pressing brushed fleece (the kind with the smoother surface) at lower temperatures before. I would be sure to test a piece first, if you plan to try it.