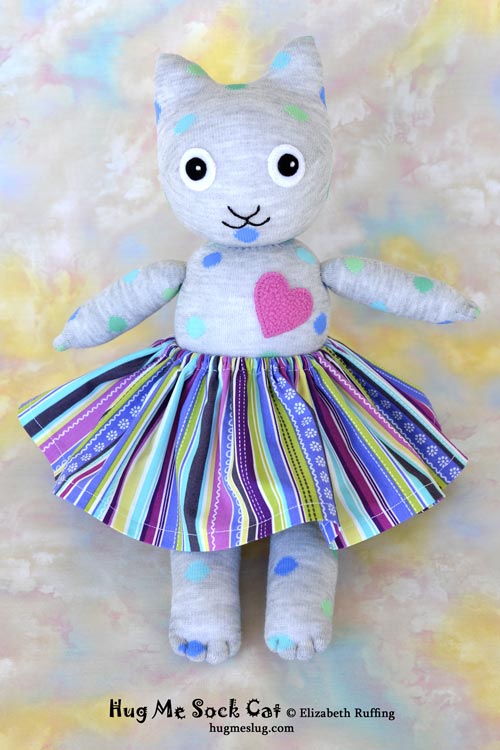 I posted the first of several stuffed animal sock kitty cats with skirts over in my Etsy toy shop toy at hugmslug.com. This one is gray with blue, light green, mint green, and light turquoise polka dots, and a mauve pink fleece heart. Her skirt is striped with blue-purple, light turquoise, yellow-green, magenta, purple, gray, and white. Her skirt is 100% cotton and has an elastic waist. It is fully finished and is removable for dress-up.
I also recently posted a dozen plush fleece Hug Me Slugs for adoption too. I have some 12 inch tall ones and some 9 inch tall ones, in assorted colors. If you happen to be on Facebook, and haven't yet, please come "like" Hug Me Slugs and Friends' page. I try to post my new toys there at the same time I post them on Etsy or on eBay.
I have four more sock kitties waiting for me to finish their skirts, and I have just finished two Hug Me Puppies. I just need to draw their puppy dog portrait for their hang tags and then I will be posting them.