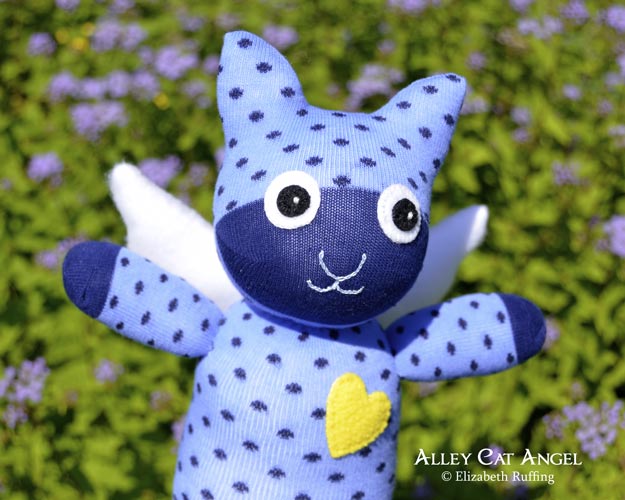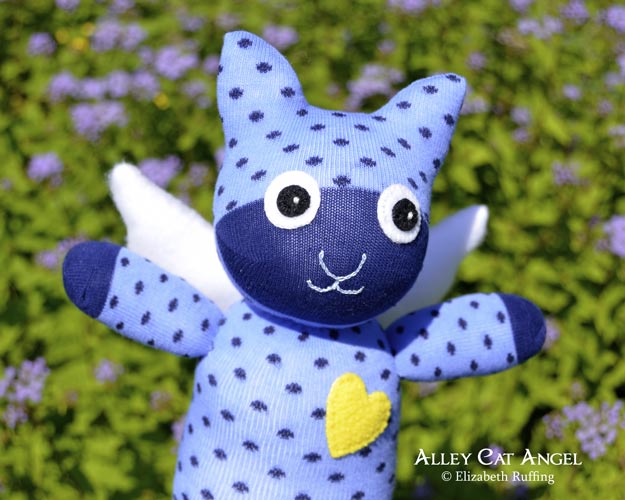 I have another Alley Cat Angel sock kitten, a blue one with dark-blue polka-dots, and a bright yellow fleece heart. Once again, ten dollars from the adoption of this sock kitten will go to a local cat rescue, Alley Cats and Angels of NC.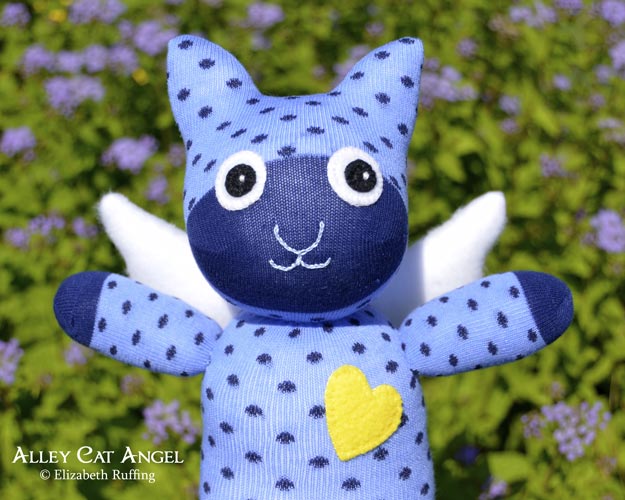 This angel was photographed with our purple ageratum, which blooms for a long while this time of year. Most of the other flowers have gone to sleep until spring.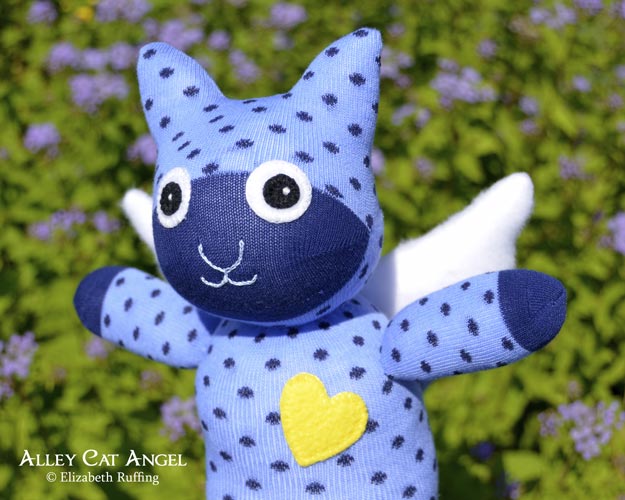 Here is a view of the fleece wings. My first Alley Cat Angel had sock wings, but I like to work with fleece. So, I switched. I like the soft fuzziness.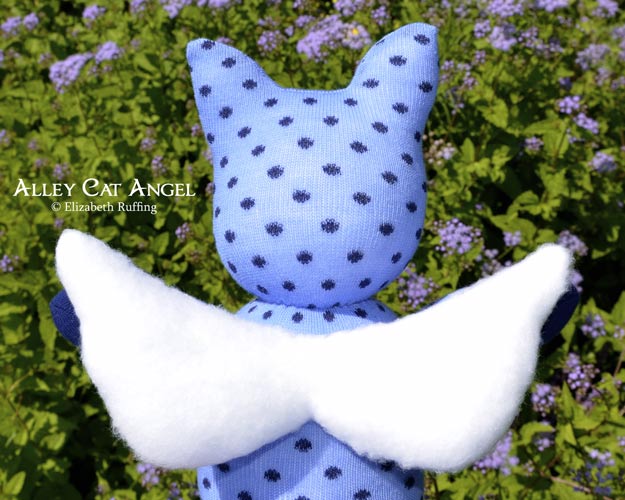 I will be posting my new handmade stuffed animal toys in our Ruffing's shop.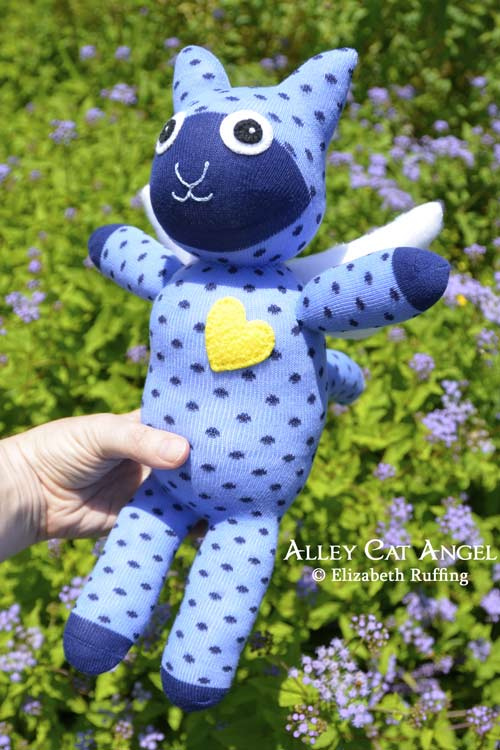 I went to photograph more rescue cats and kittens. This is Miracle, who really is a miracle. The rescue has worked so hard to rejuvenate her, after she was very badly malnourished and her growth had been stunted. You can see what she looked like when she was first rescued, and the transformation is incredible. There are earlier photos of Miracle in this album on Facebook.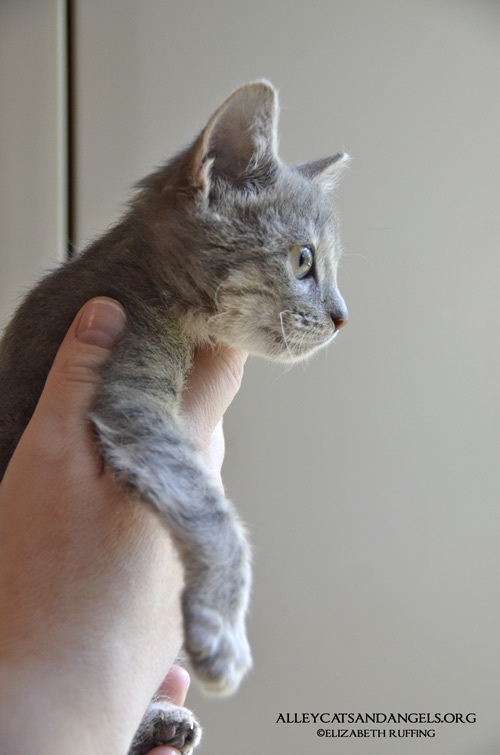 Miracle is doing great now, and as of the other day, she is just shy of two pounds, which is a huge improvement for her. Here she is playing with a kitten who is approximately her own age. That's how tiny she is! Now she has a round belly like all healthy kittens should have, and she is playing with toys too. All major turns for her.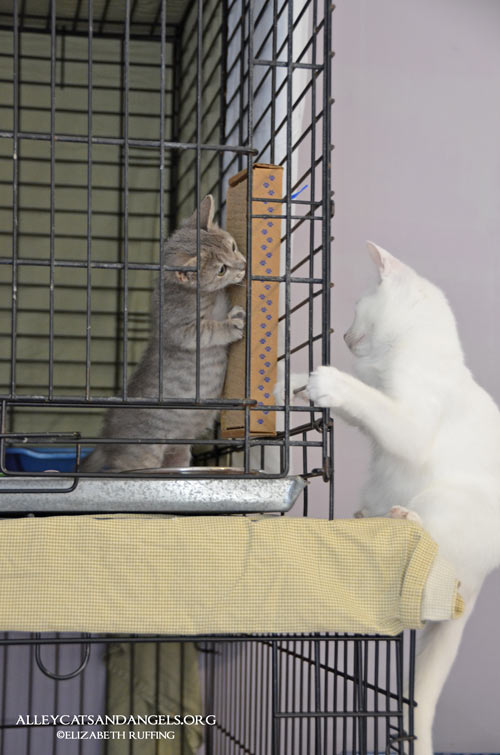 Miracle is only in a cage, which is quite ample for her, temporarily, for safety when she is without human supervision, because she has had an atrophied leg, which is improving.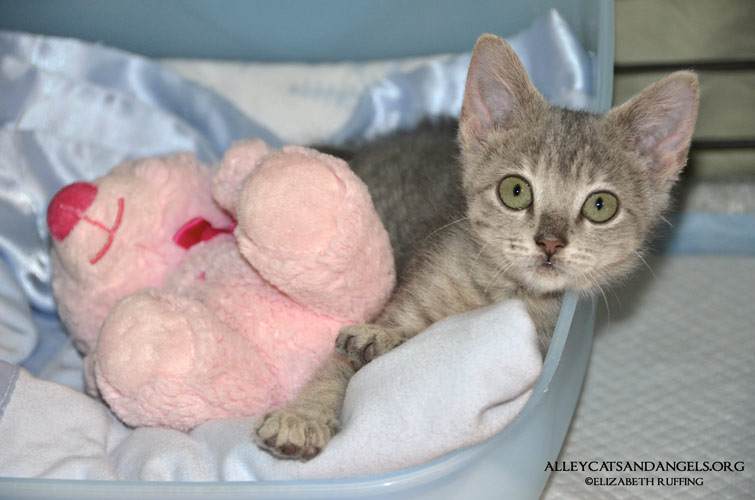 I watched her wrestle with her stuffed animals before getting tired. She settled in with her pink teddy bear for a nap.