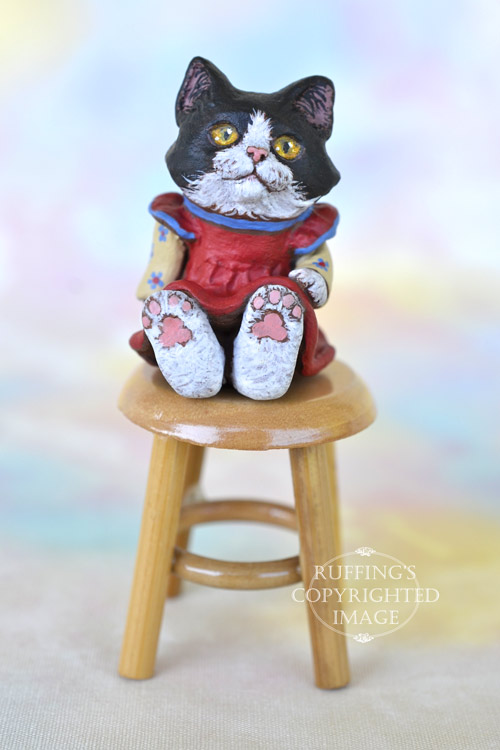 Frannie is a very outgoing miniature tuxedo kitten with big golden eyes and a little pink nose.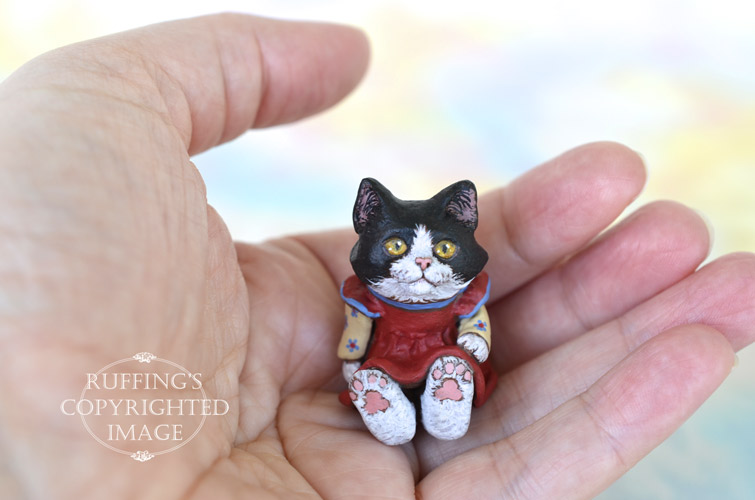 She is wearing her favorite red pinafore, edged with country blue. Her blouse is golden beige with tiny blue flowers that have red centers.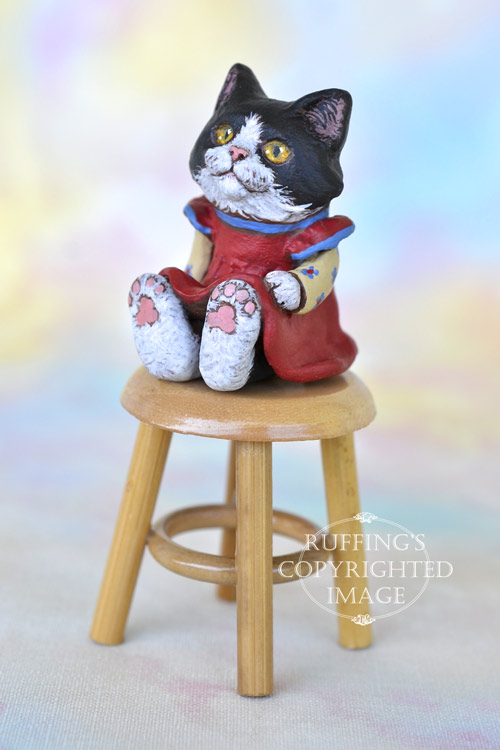 Frannie comes with an oak stool that is 1 and 1/2 inches tall. She likes to sit on her stool, where she can see everything that goes on around her.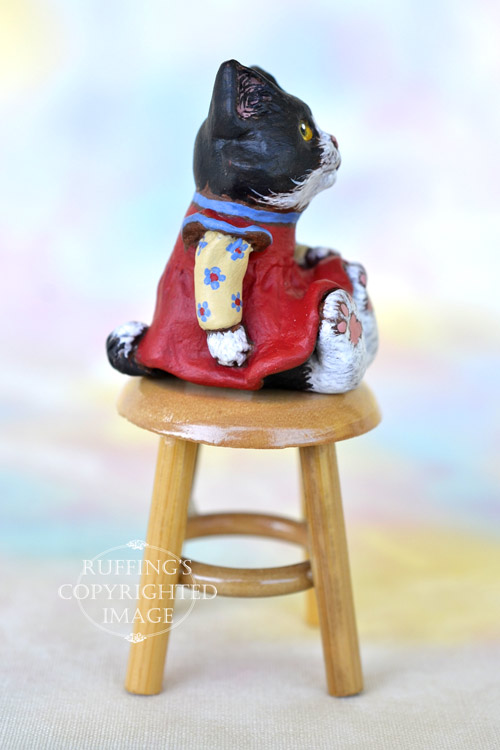 Frannie is a one-of-a-kind work of art, and is meant for display only.
She was sculpted from paperclay in multiple stages, to allow for drying and detailing.
Frannie was painted under a magnifying light, with tiny brushes, one hair at a time.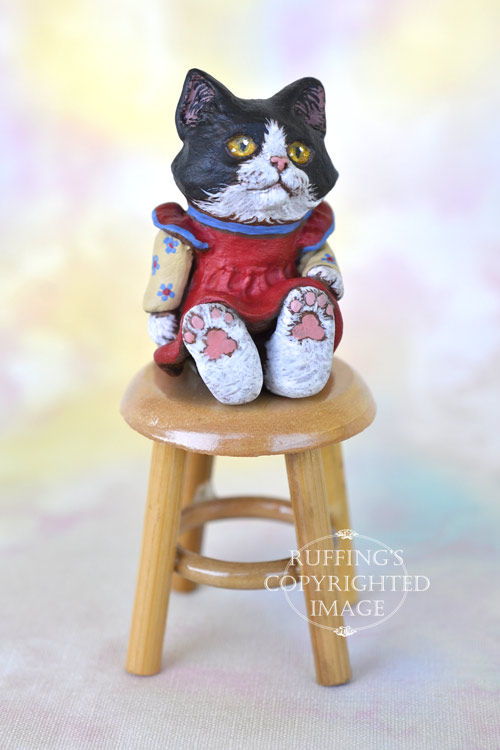 She is signed and sealed with matte varnish for protection and preservation, and comes with a certificate of authenticity.
Frannie and her stool are 1:12 scale. (One inch equals one foot.)
Frannie is 1 and 1/2 inches tall.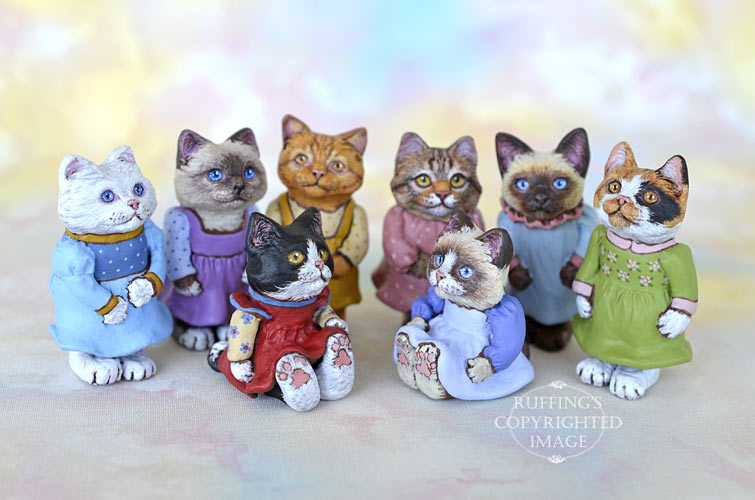 Update: Frannie has been adopted. Thank you!
Frannie's miniature kitten friends are, from left to right, Magnolia the Turkish Angora kitten, Alice the Birman kitten, Marigold the ginger tabby kitten, Dixie the tabby kitten, Rosie the Ragdoll kitten, Daphne the Siamese kitten, and Libby the calico kitten.