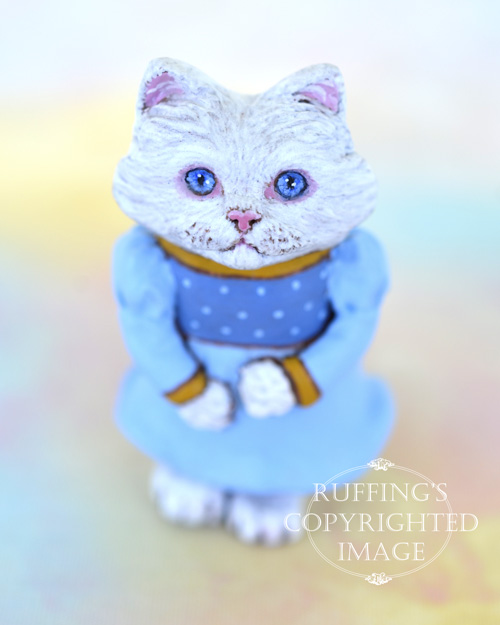 Magnolia is a handmade miniature original, one-of-a-kind cat art doll, hand painted and hand sculpted in paperclay by artist Max Bailey.
Magnolia is a sweet miniature Turkish Angora kitten with bright blue eyes.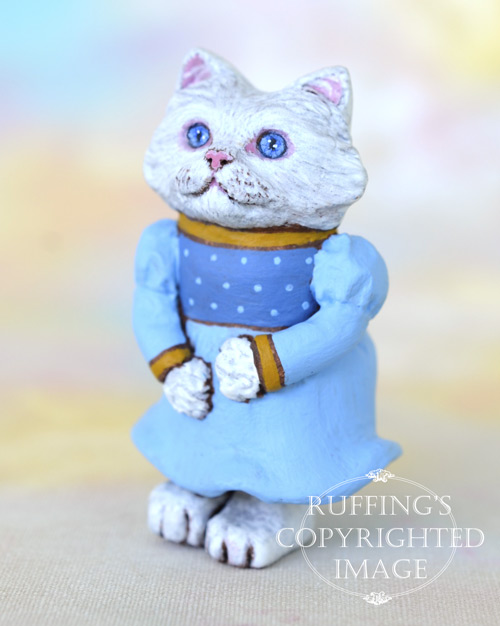 Magnolia is very pretty in her blue dress that has gold bands around the neckline and sleeves. Her bodice is darker blue with light blue polka dots.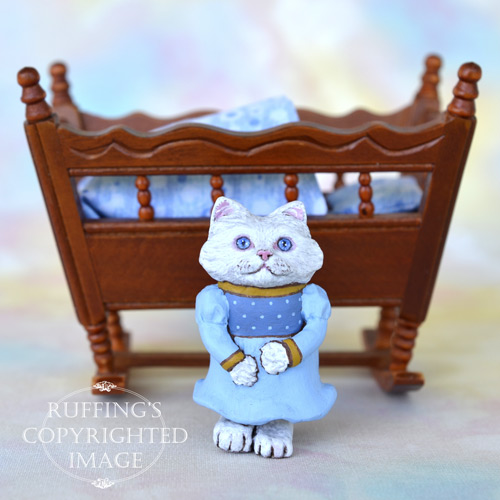 Magnolia comes with a mahogany-stained dollhouse spindle cradle. It has a mattress, pillow, and coverlet that are soft blue with light and dark shapes in a floating design.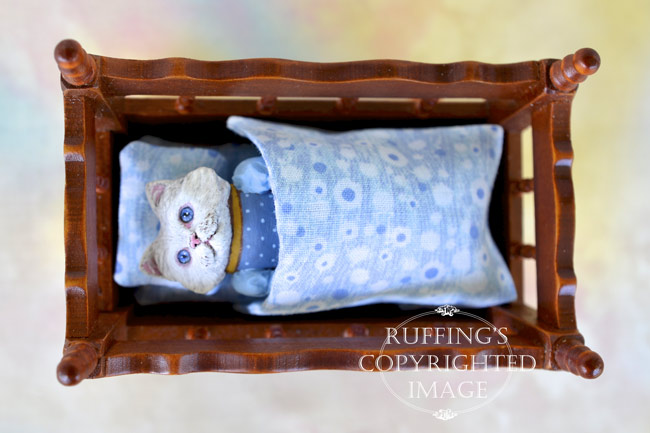 Magnolia has found that if she turns back and forth in her cradle, she can rock herself to sleep.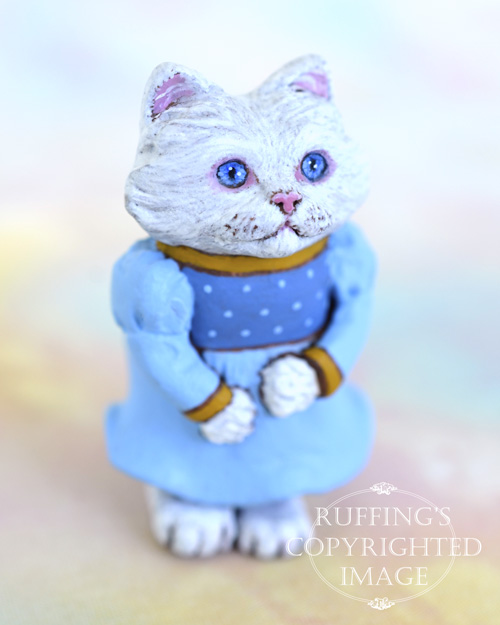 Magnolia is a one-of-a-kind work of art, and is meant for display only.
She was sculpted from paperclay in multiple stages, to allow for drying and detailing.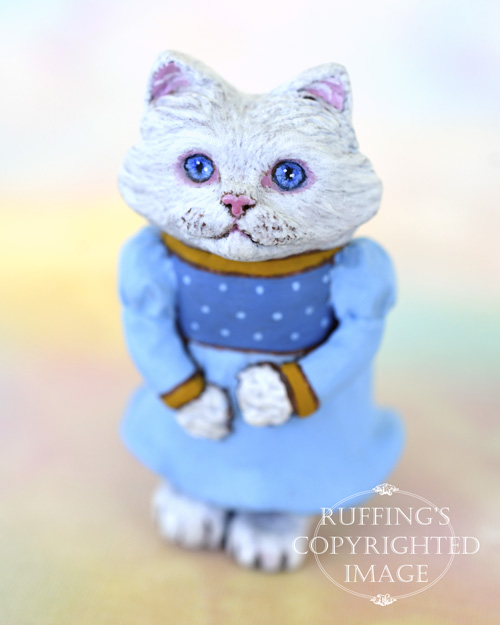 Magnolia was painted under a magnifying light, with tiny brushes, one hair at a time.
She is signed and sealed with matte varnish for protection and preservation, and comes with a certificate of authenticity.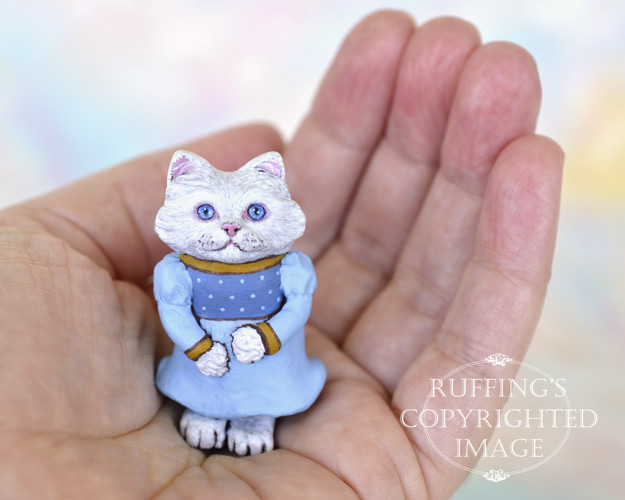 Magnolia and her cradle are 1:12 scale. (One inch equals one foot.)
Magnolia stands 1 and 7/8 inches tall.