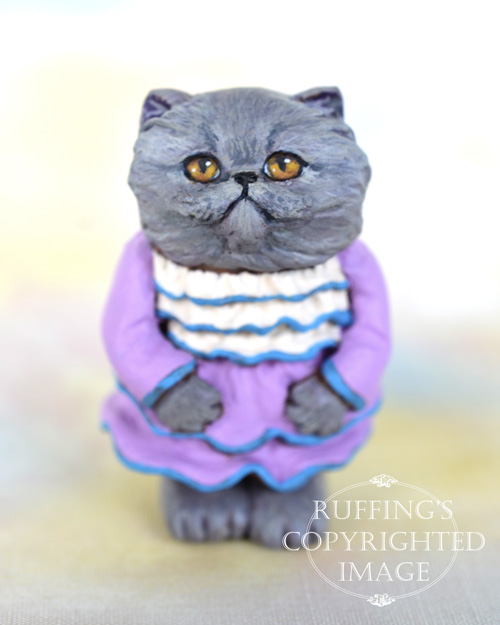 Fancy is a handmade miniature original, one-of-a-kind cat art doll, hand painted and hand sculpted in paperclay by artist Max Bailey.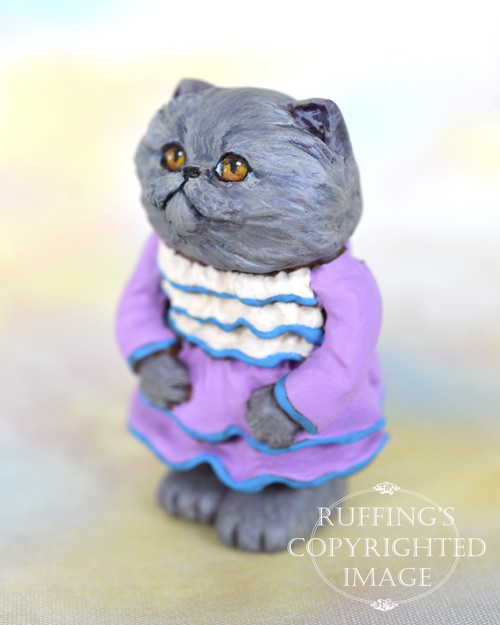 Fancy is a Blue Persian kitten with amber eyes.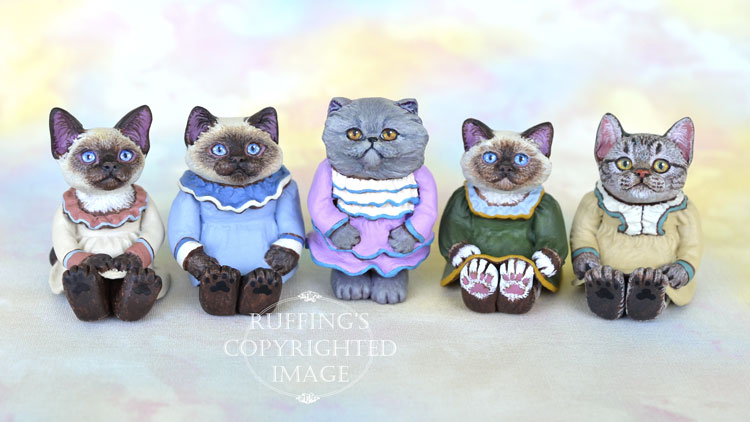 It is Fancy's dream to travel the world and visit other kitties, like her pen pals, Sara the Siamese kitten, Darla the Ragdoll kitten, Francesca the Birman kitten, and Megan the American Shorthair kitten. They have exchanged many letters and she would like to meet them in person.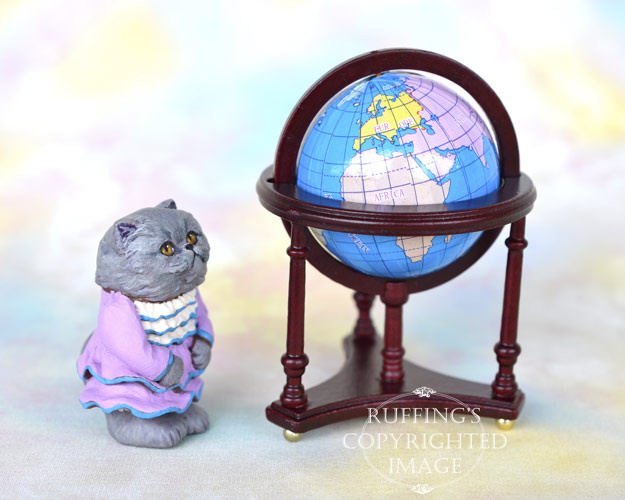 Fancy would also like to go to Persia, to see if she has family there, but cannot find it on her world globe. She looked for Blue Persia, but couldn't find that either.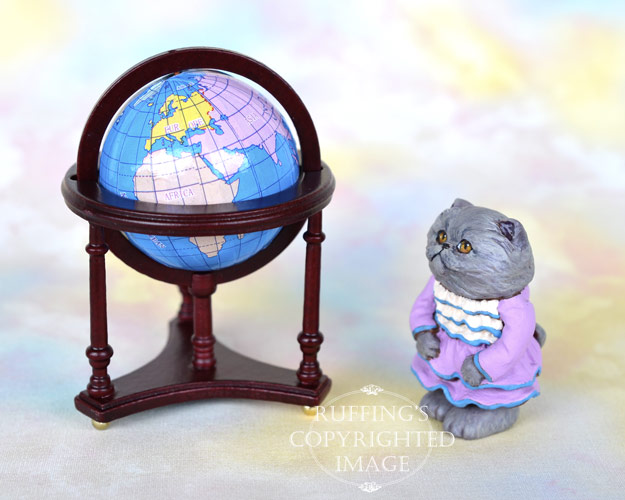 Fancy's globe has a mahogany stand, with gold ball feet. It is hers, and comes with her.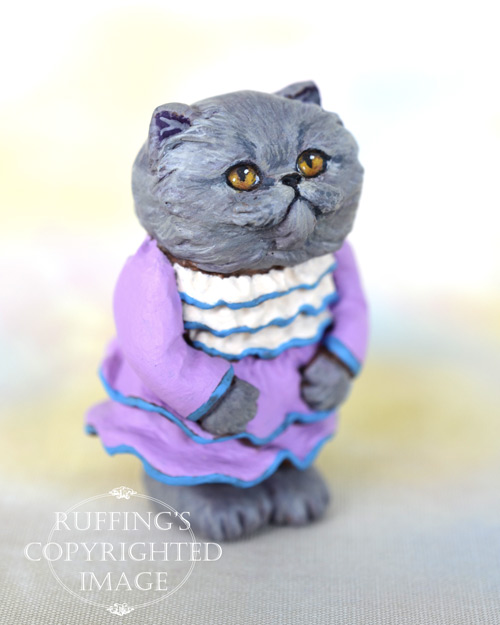 Fancy is wearing a lovely orchid dress with a two-tiered skirt. It has three rows of ivory ruffles in the front, which are edged in blue, as is her dress.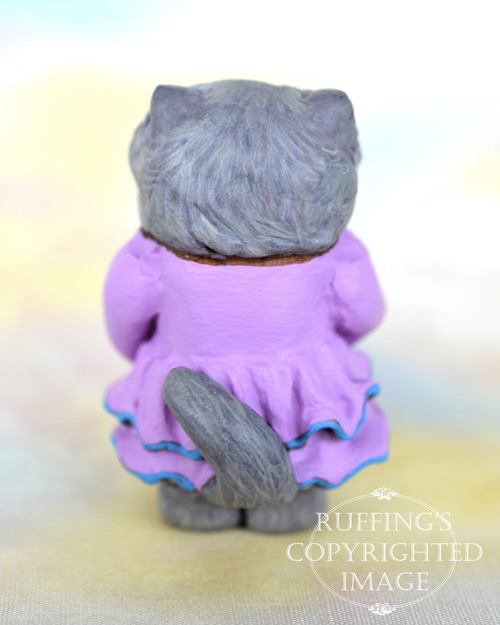 Fancy is a one-of-a-kind work of art, and is meant for display only. She was sculpted from paperclay in multiple stages, to allow for drying and detailing.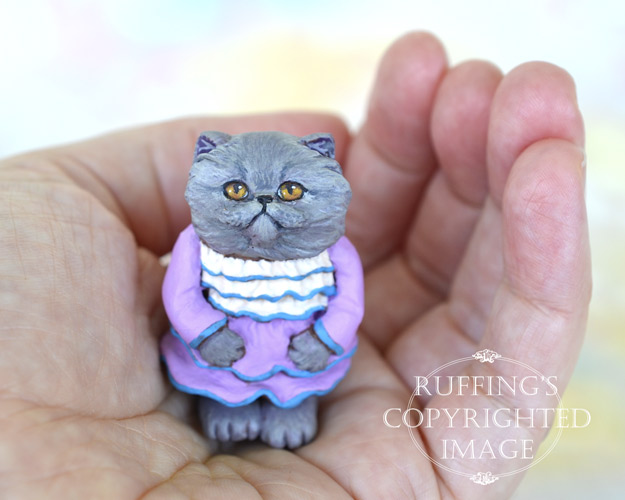 Fancy was painted under a magnifying light, with tiny brushes, one hair at a time. She is signed and sealed with matte varnish for protection and preservation, and comes with a certificate of authenticity.
Fancy is 1:12 scale. (One inch equals one foot.) She is 1 and 3/4 inches tall. Her globe is 3 inches tall.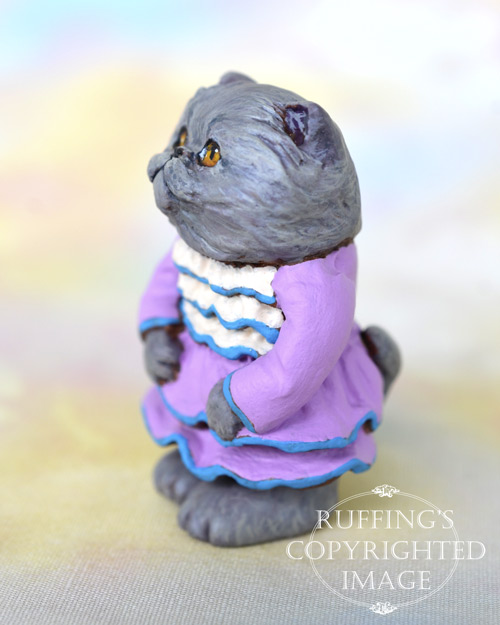 Update: Fancy has been adopted. Thank you!