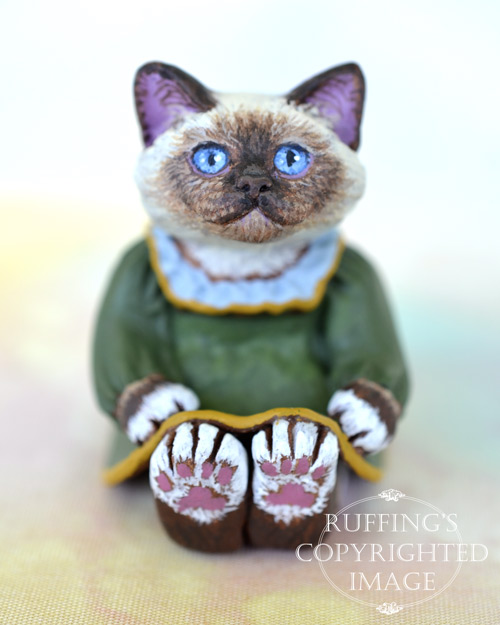 Francesca is a handmade miniature original, one-of-a-kind cat art doll, hand painted and hand sculpted in paperclay by artist Max Bailey.
Francesca is a lovely Birman kitten with bright blue eyes, and little white feet.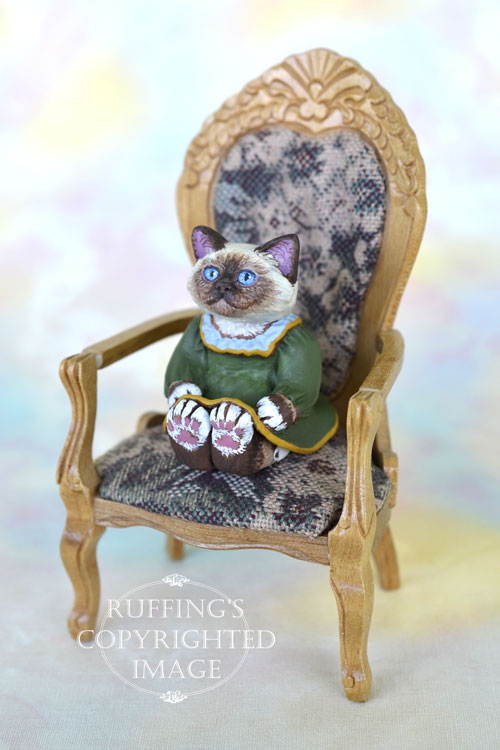 Francesca is a very good listener. Always alert, she never misses a word anybody says. When asked a question, she responds quietly and politely.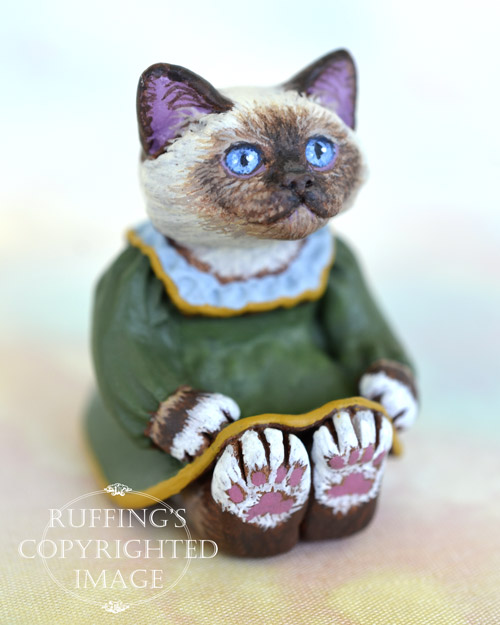 Francesca sits upright in her pretty Victorian chair with its flowered upholstery. She looks just right in her chair. It belongs to her and comes with her.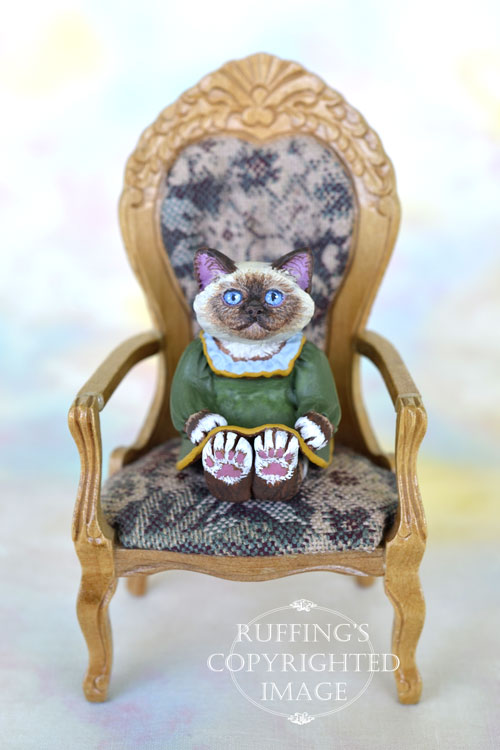 Francesca's dress is hunter green. It has a squared blue ruffled collar, bordered in gold. There is a gold border around the hem of her dress.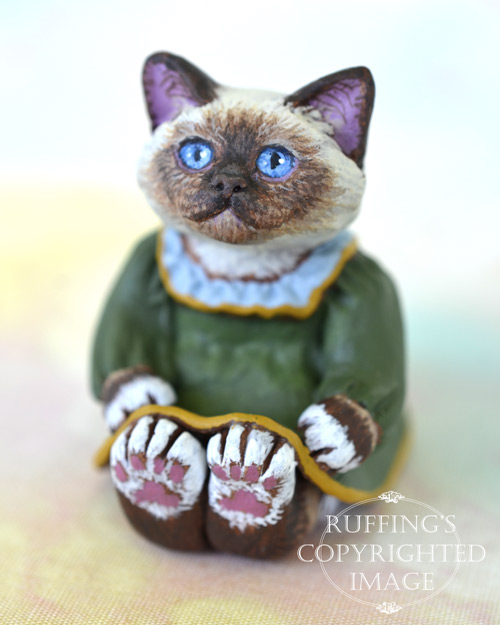 Francesca is a one-of-a-kind work of art, and is meant for display only. She was sculpted from paperclay in multiple stages, to allow for drying and detailing.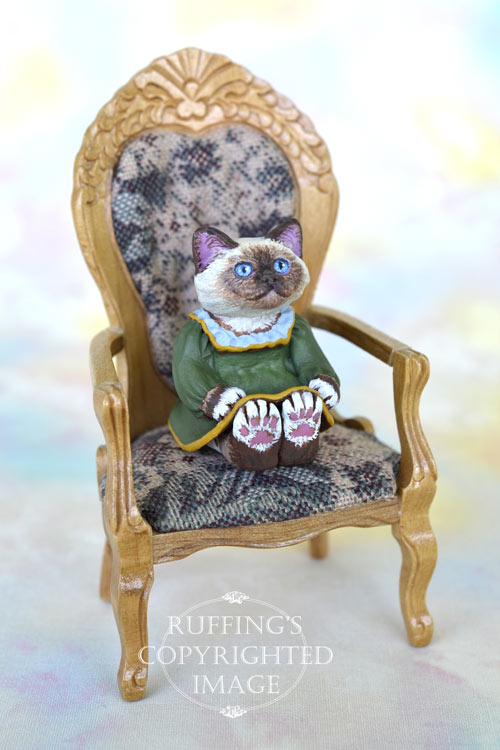 Francesca was painted under a magnifying light, with tiny brushes, one hair at a time. She is signed and sealed with matte varnish for protection and preservation, and comes with a certificate of authenticity.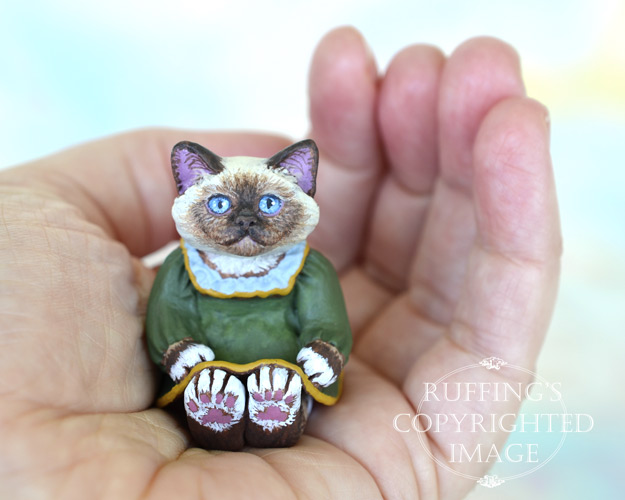 Francesca is 1:12 scale. (One inch equals one foot.) She is 1 and 1/2 inches tall.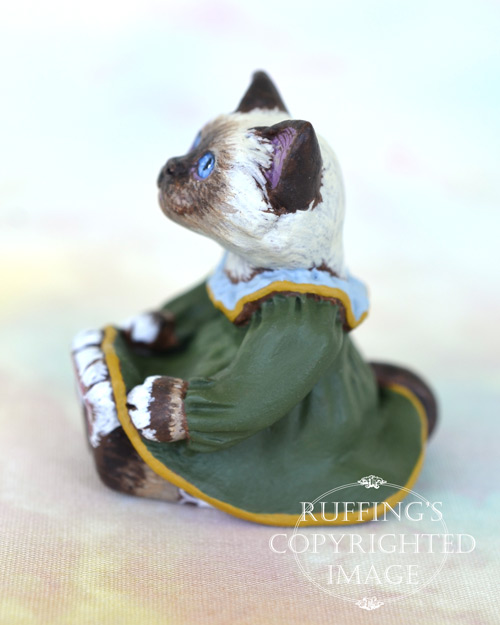 Update: Francesca has been adopted. Thank you!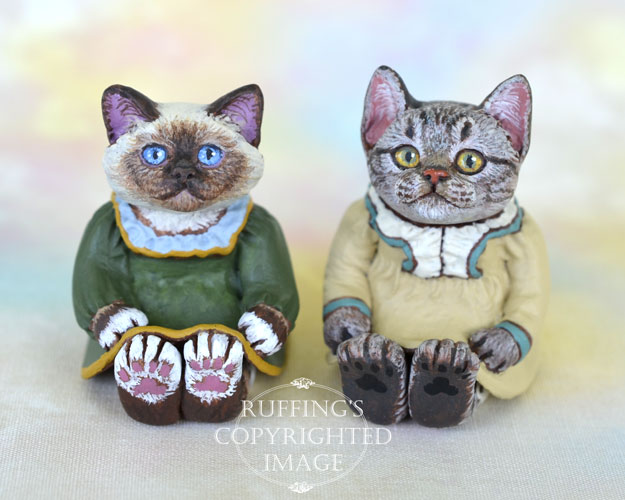 Francesca's friend is Megan the American Shorthair tabby kitten.