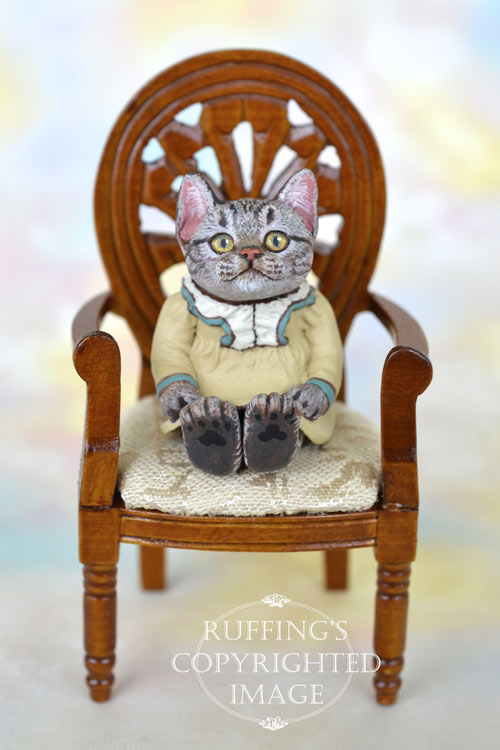 Megan is a handmade miniature original, one-of-a-kind cat art doll, hand painted and hand sculpted in paperclay by artist Max Bailey.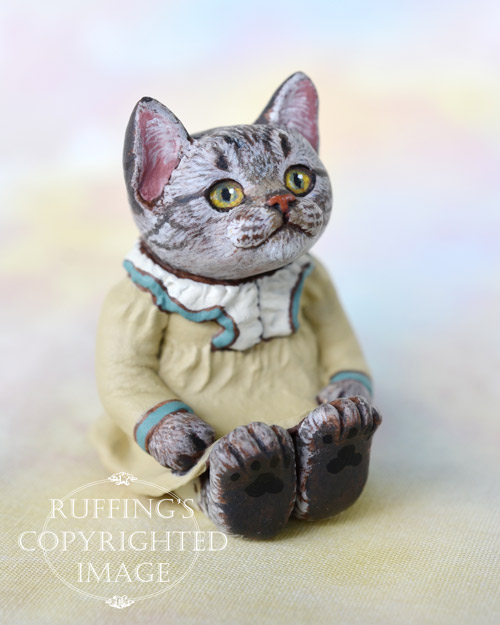 Megan is an American Shorthair tabby kitten. Her eyes are yellow and green, and her nose is rosy red.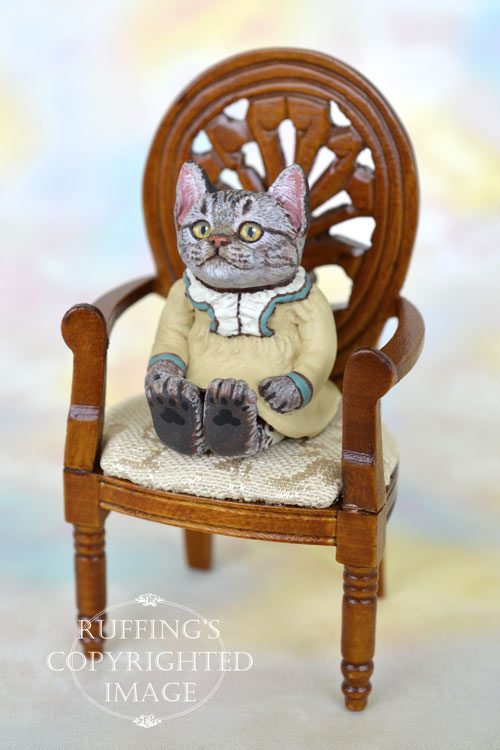 When Megan is not dressed up, she loves to climb trees. She climbs just high enough so she can look down and see everything and everybody in her yard.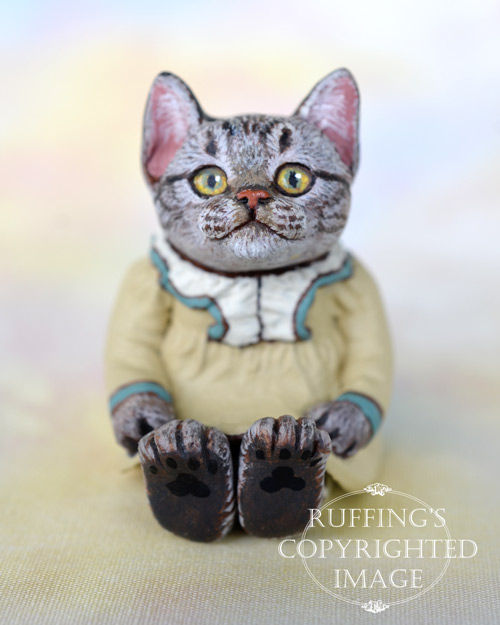 Now and then she has to ask for help to get down.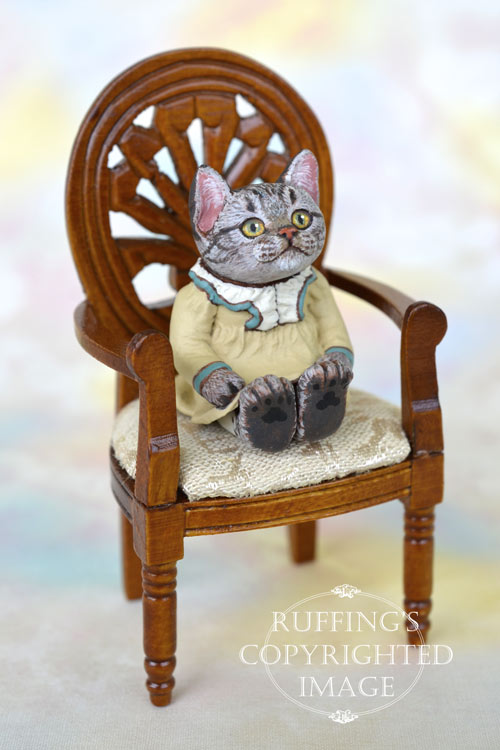 When Megan is dressed up, she likes to sit in her chair. It has a tree carved out of the back, and a soft gold upholstered seat.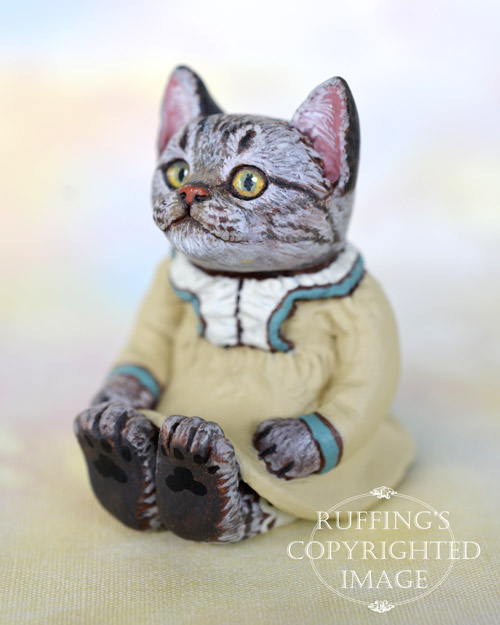 Megan's dress is soft gold, like her chair. It has an off-white ruffle around the neck, which is bordered in Kelly green, like the sleeves of her dress.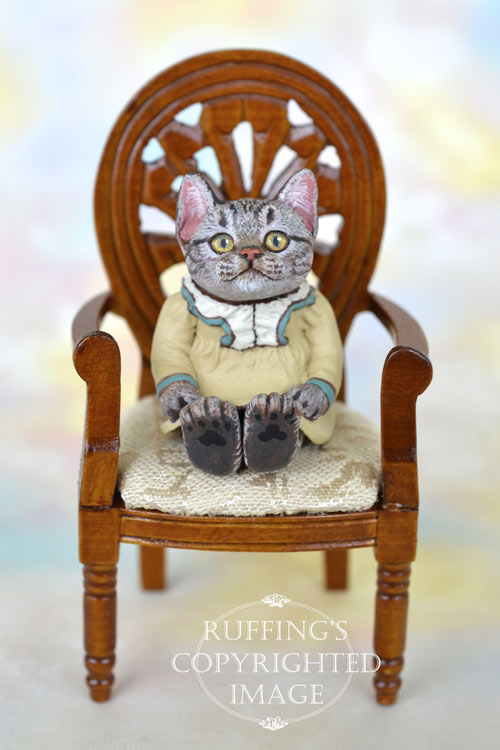 Megan is a one-of-a-kind work of art, and is meant for display only. She was sculpted from paperclay in multiple stages, to allow for drying and detailing.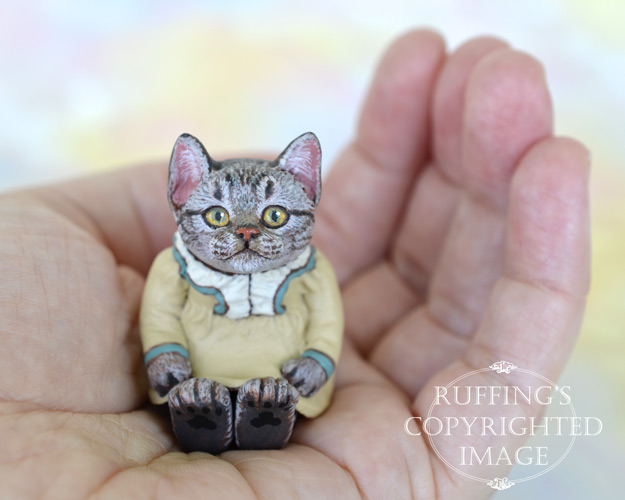 Megan was painted under a magnifying light, with tiny brushes, one hair at a time. She is signed and sealed with matte varnish for protection and preservation, and comes with a certificate of authenticity.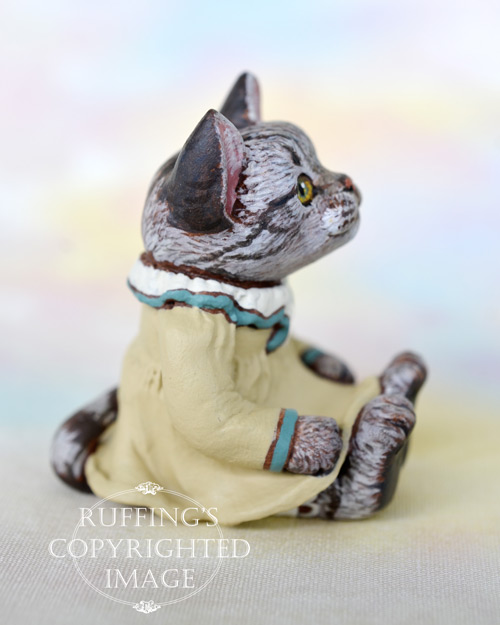 Megan is 1:12 scale. (One inch equals one foot.) She is 1 and 1/2 inches tall.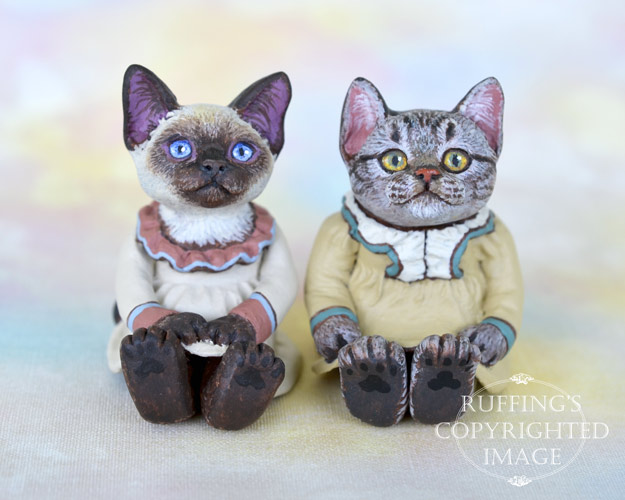 Update: Megan has been adopted. Thank you!
Megan's friend is Sara the Siamese kitten.