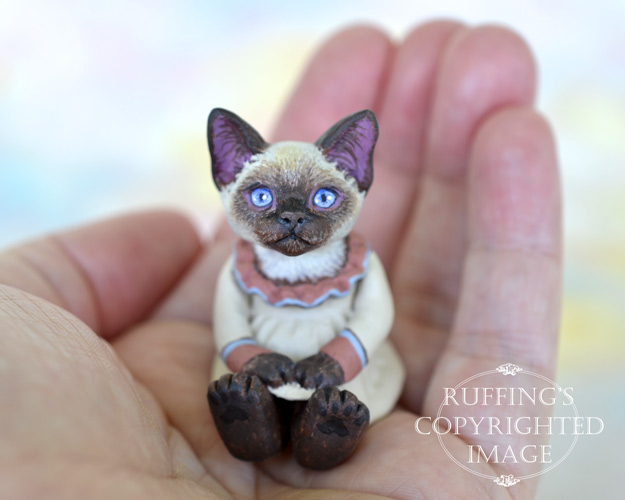 Sara is a handmade miniature original, one-of-a-kind Siamese cat art doll, hand painted and hand sculpted in paperclay by artist Max Bailey.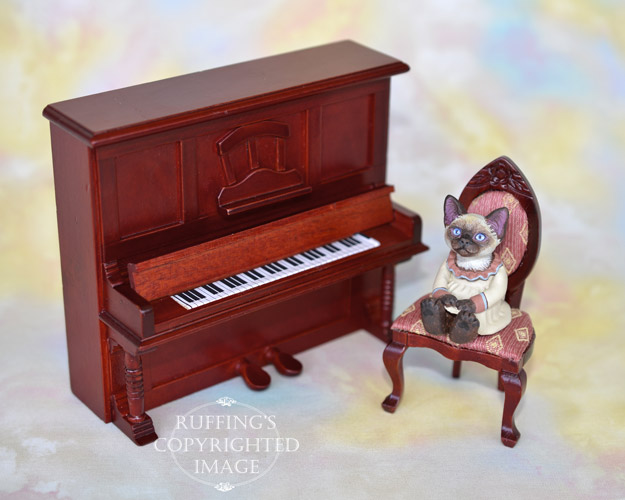 Every Tuesday morning, diligent little Sara sits at her upright piano, and patiently waits for her piano teacher to arrive. He's never late, and Sara is always early.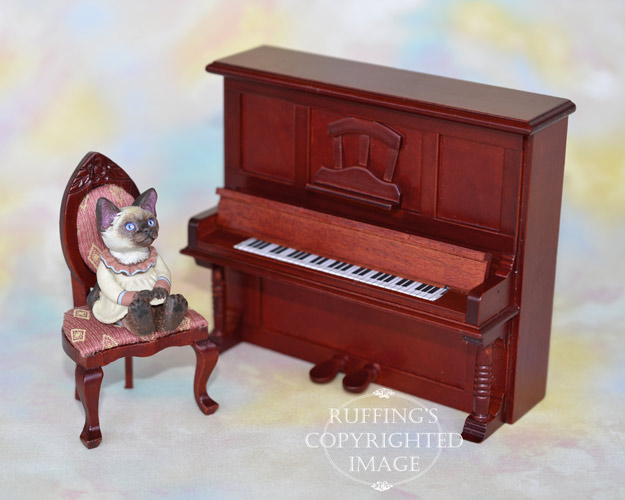 Today, Sara hopes her teacher will be proud. She's quite sure she's mastered Beethoven's Fifth Symphony, and hopes he will like her rendition.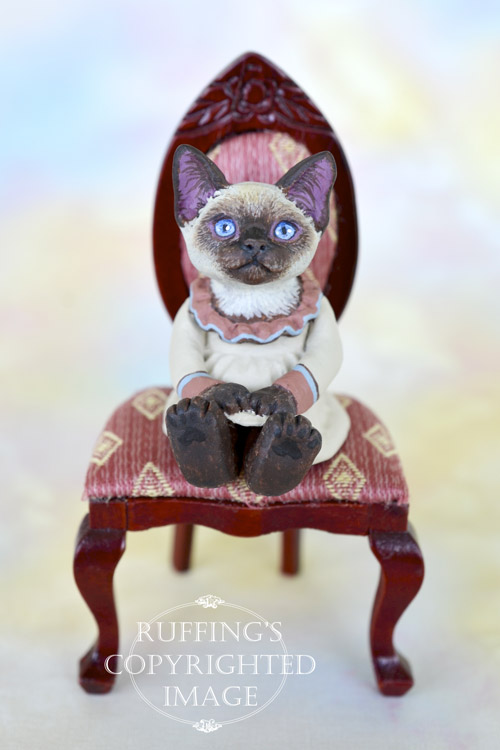 On Wednesday morning, Sara's voice coach will come to her house. He has told her her voice is somewhat unusual. She is pleased by the compliment.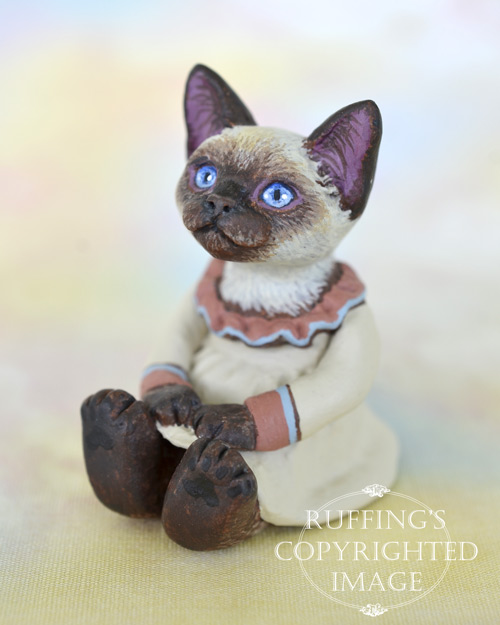 Sara's pretty dress is light beige. Its ruffled collar is rose-mauve with blue trim, and it has cuffs that match.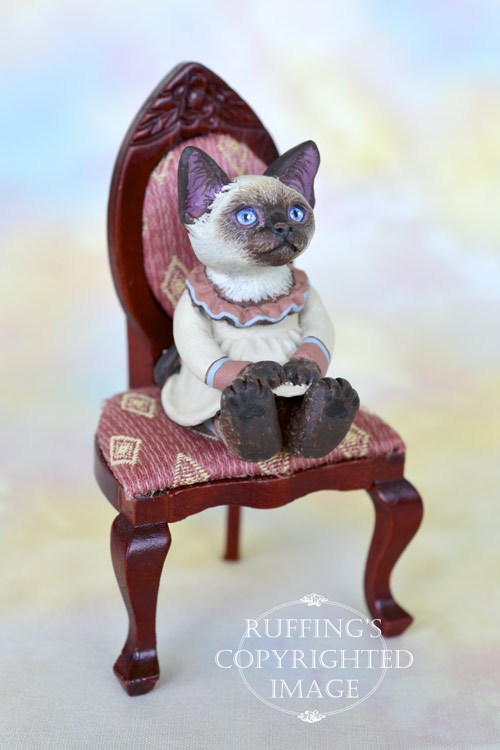 She sits in her oval-back chair, which has rose upholstery with a beige diamond pattern.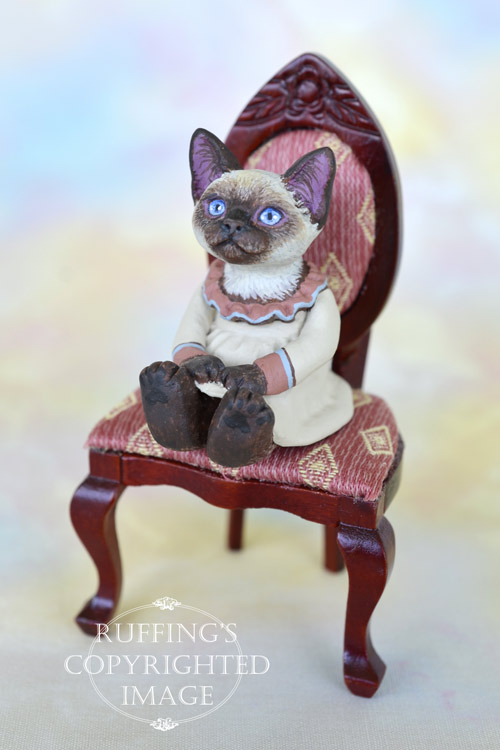 Sara is a one-of-a-kind work of art, and is meant for display only. She was sculpted from paperclay in multiple stages, to allow for drying and detailing.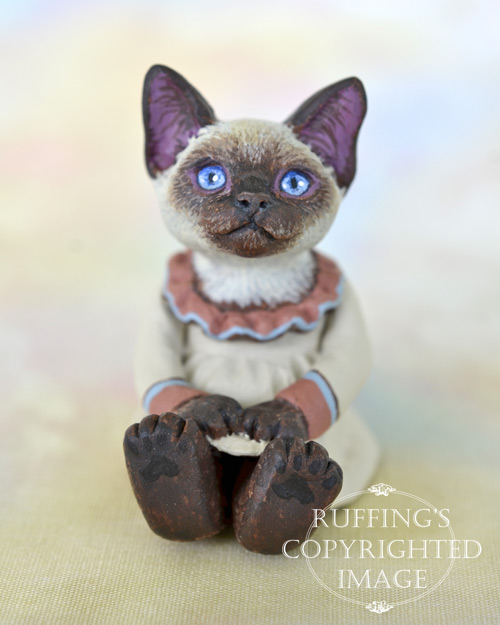 Sara was painted under a magnifying light, with tiny brushes, one hair at a time. She is signed and sealed with matte varnish for protection and preservation, and comes with a certificate of authenticity.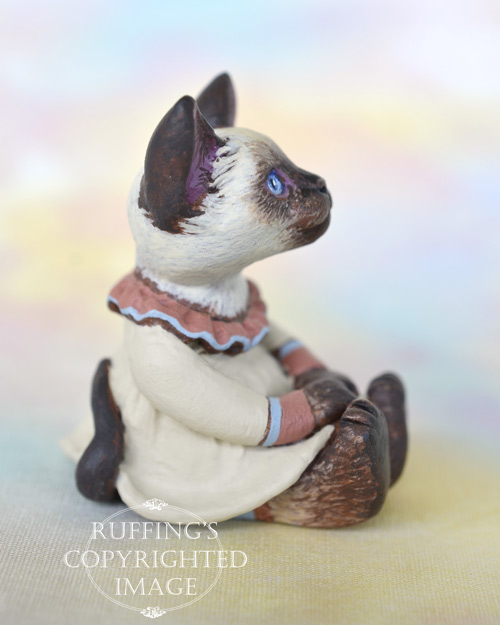 Sara is 1:12 scale. (One inch equals one foot.) She is 1 and 1/2 inches tall.
Update: Sara has been adopted. Thank you!