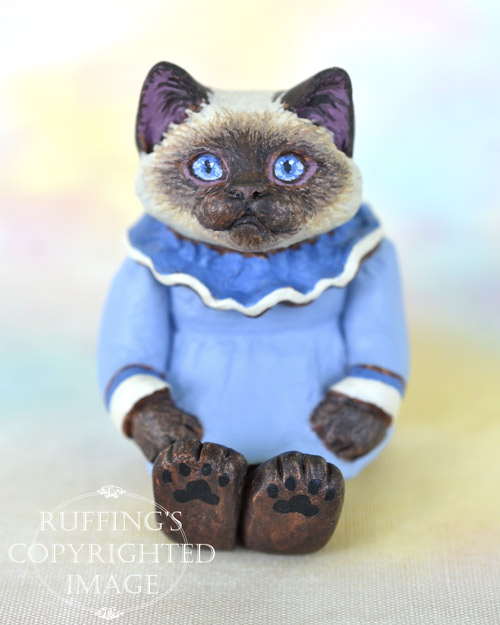 Darla is a handmade miniature original, one-of-a-kind cat art doll, hand painted and hand sculpted in paperclay by artist Max Bailey.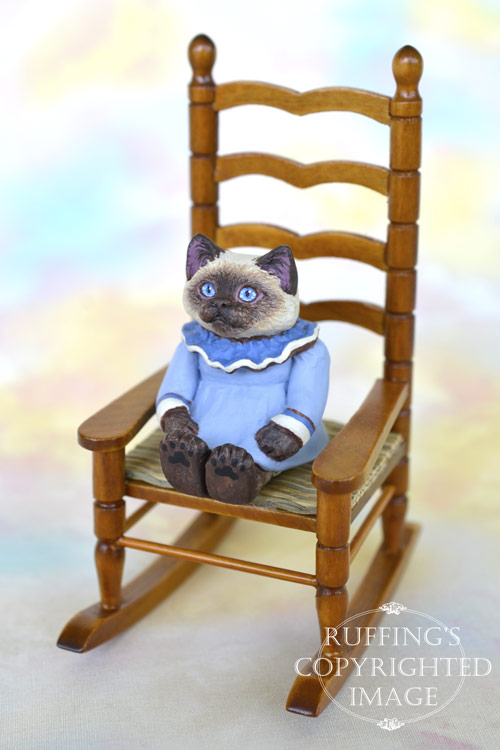 Darla is a charming Ragdoll kitten with a sweet face and a generous nature.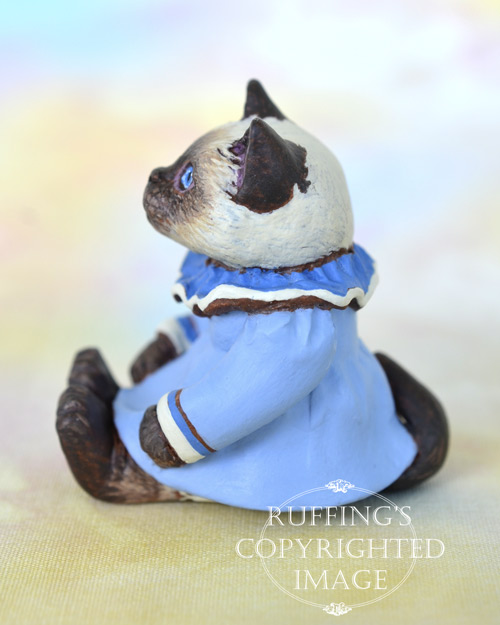 Darla is happy to share all of her possessions, even her favorite rocking chair.
She loves her chair with its woven cane seat and tall ladder back, but she will allow you to sit in it, at least until she wants it back.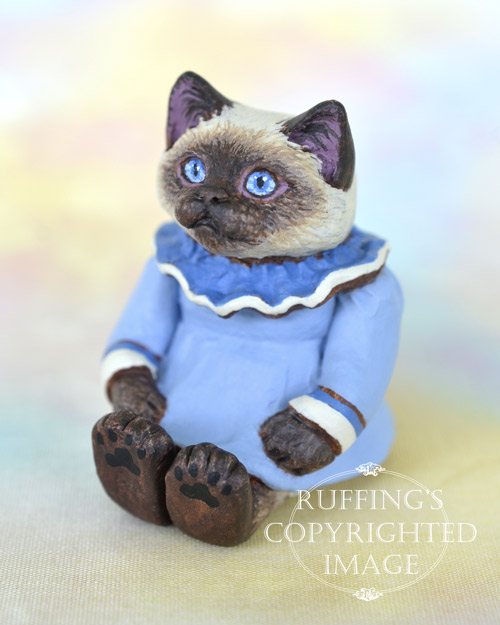 Darla's dress makes her beautiful blue eyes look even bluer. It has a big blue ruffled collar edged in white, and white cuffs edged in blue. Her dress is a lighter softer blue.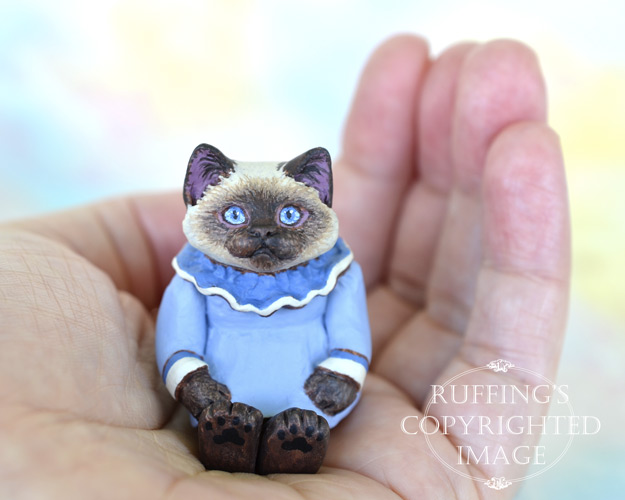 Darla is a one-of-a-kind work of art, and is meant for display only. She was sculpted from paperclay in multiple stages, to allow for drying and detailing.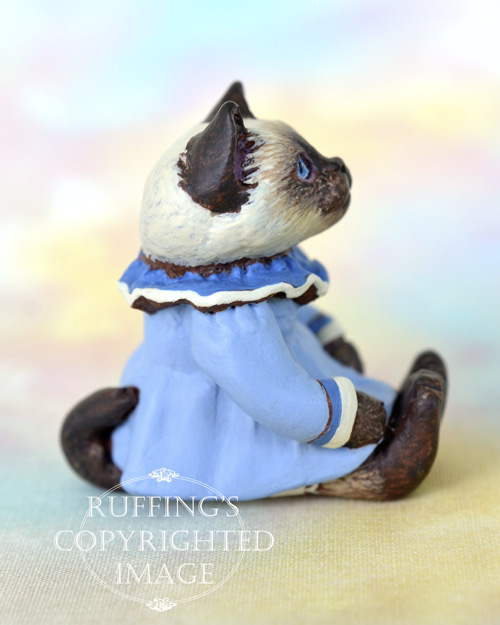 Darla was painted under a magnifying light, with tiny brushes, one hair at a time. She is signed and sealed with matte varnish for protection and preservation, and comes with a certificate of authenticity.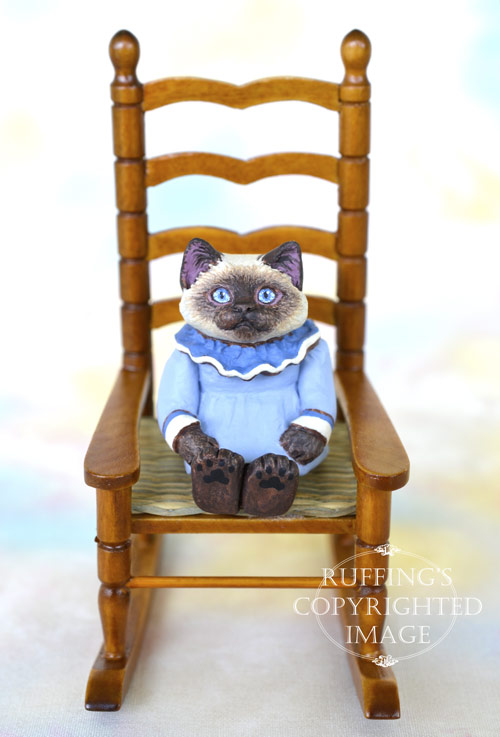 Darla is 1:12 scale. (One inch equals one foot.) She is 1 and 5/8 inches tall.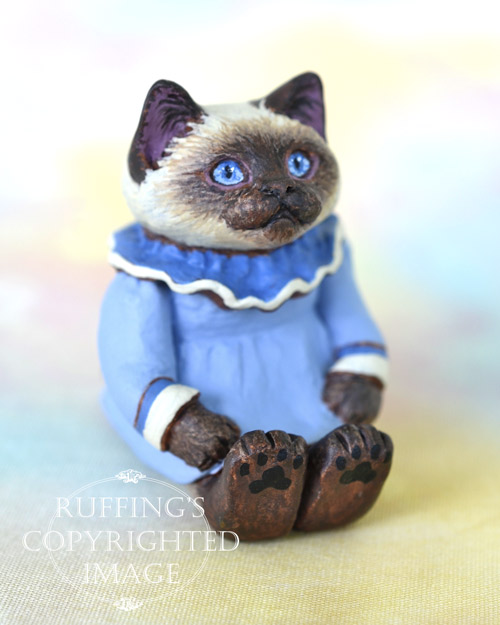 Update: Darla has been adopted. Thank you!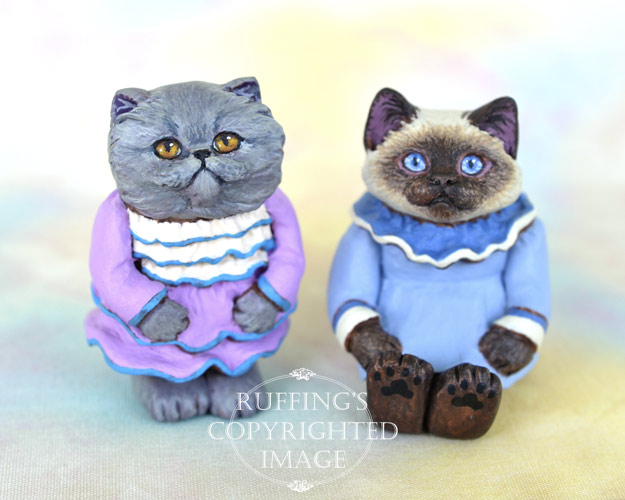 Darla's friend is Fancy the Blue Persian kitten.