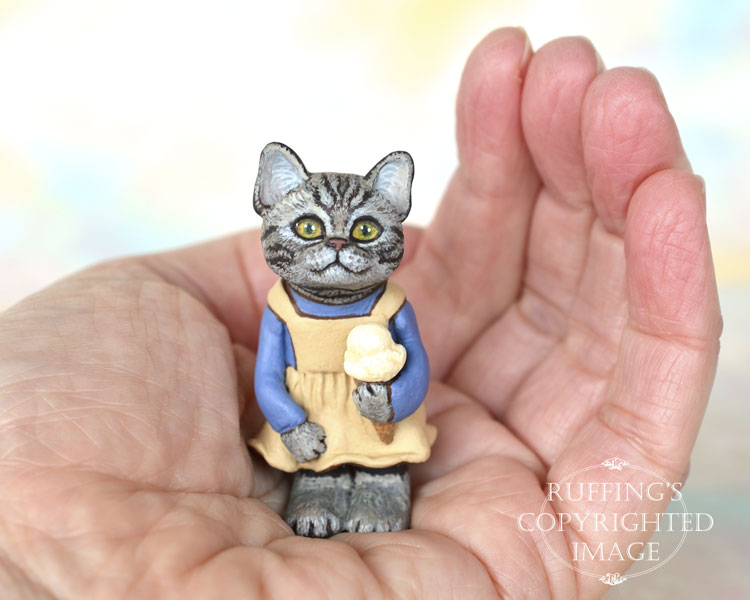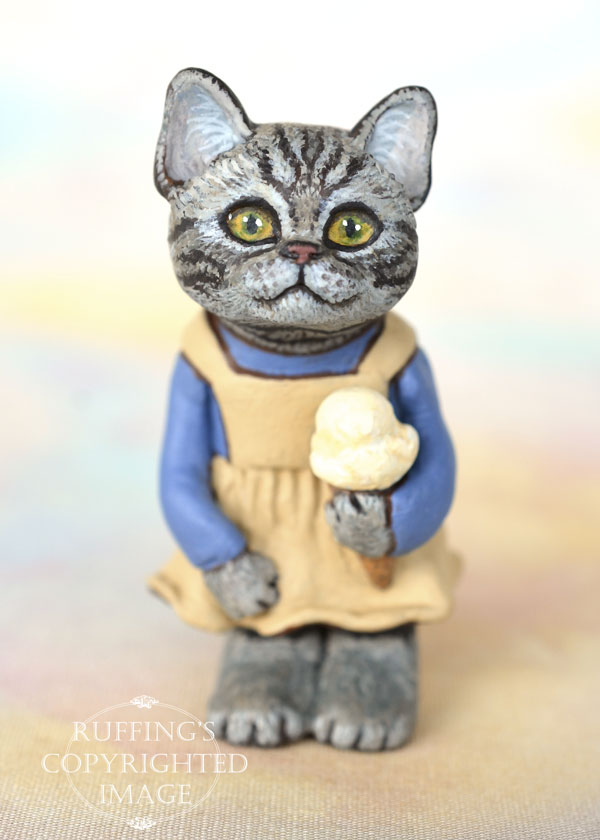 Jodie is a handmade miniature original, one-of-a-kind silver tabby American Shorthair cat art doll, hand painted and hand sculpted in paperclay by artist Max Bailey.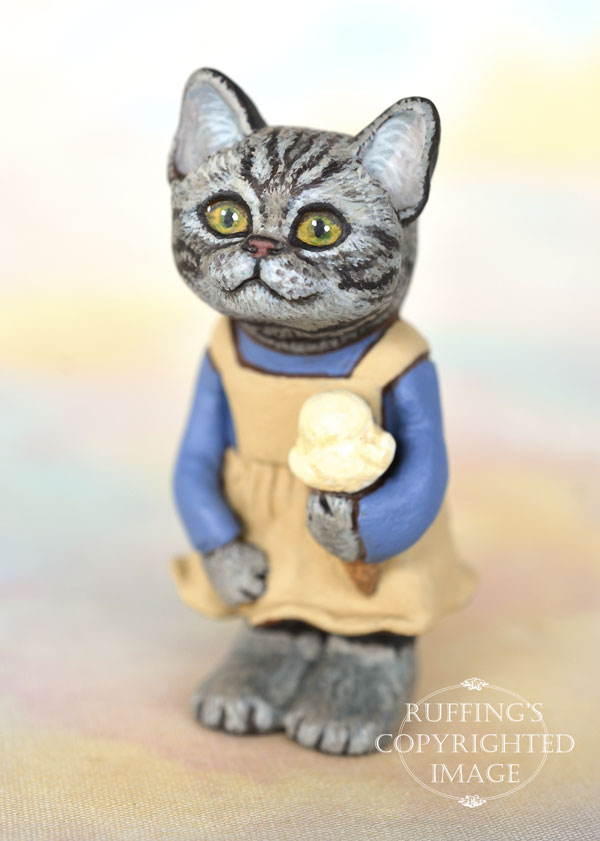 Jodie would stop to say hello to you today, but she just doesn't have the time. She's just left the soda fountain at the corner store and is clutching a wonderful vanilla ice cream cone that the nice man at the counter made for her.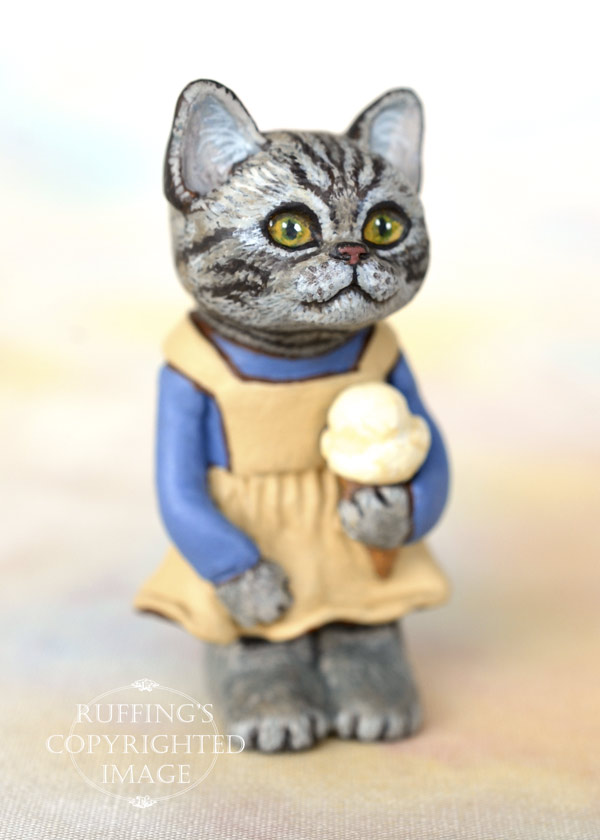 It would be a catastrophe if her ice cream melted before she could finish it. She is off to find a big shade tree where she can savor every lick.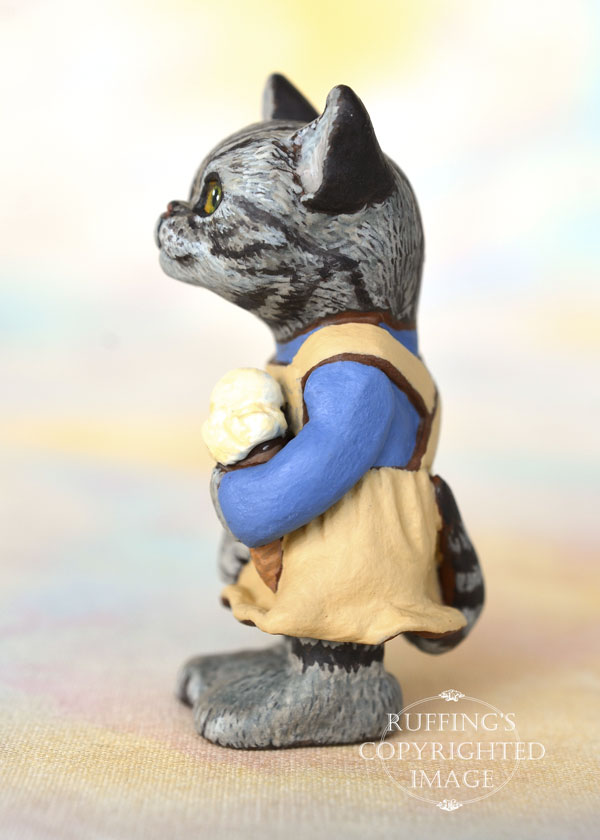 Jodie is a silver tabby American Shorthair kitten with yellow-green eyes. She is wearing a soft gold jumper with straps that cross in the back. She wears it over a nice blue shirt.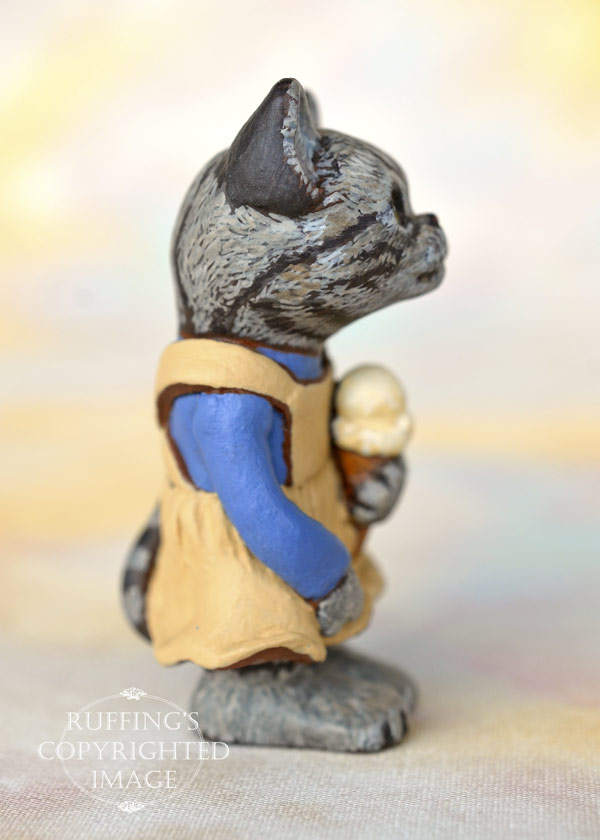 Jodie is a one-of-a-kind work of art, and is meant for display only. She was sculpted from paperclay in multiple stages, to allow for drying and detailing.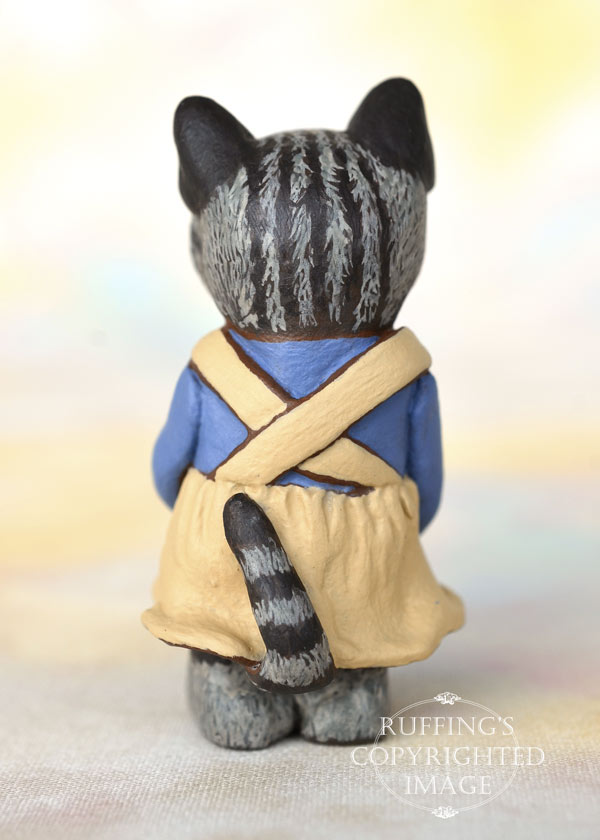 Jodie was painted under a magnifying light, with tiny brushes, one hair at a time, using acrylic paint. She is signed and sealed with matte varnish for protection and preservation, and comes with a certificate of authenticity.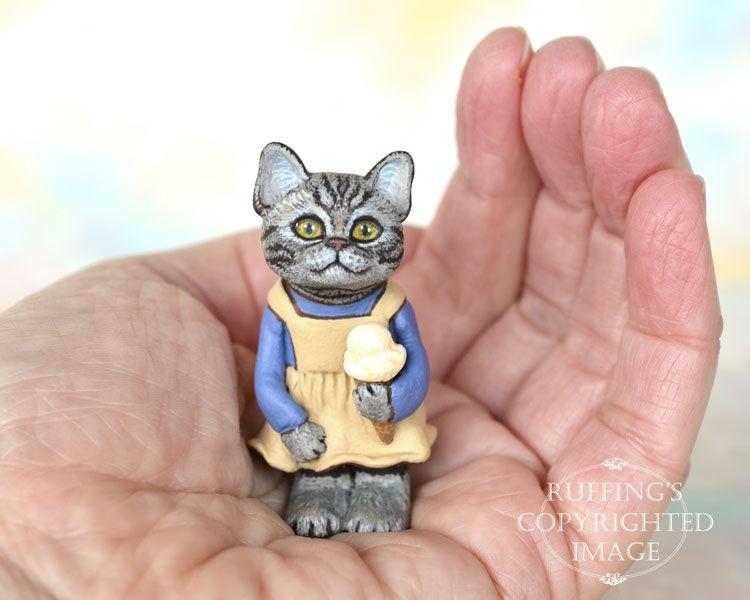 Jodie is 1:12 scale. (One inch equals one foot.) She is 2 inches tall.
Update: Jodie has been adopted. Thank you!