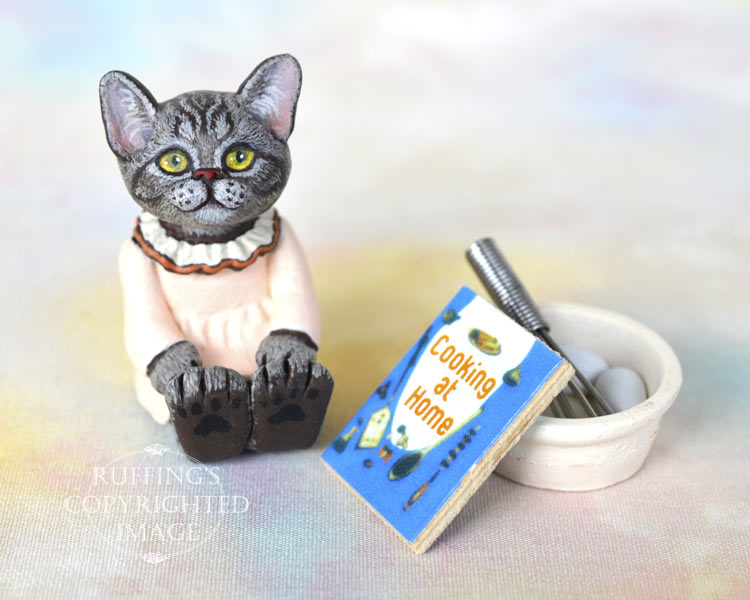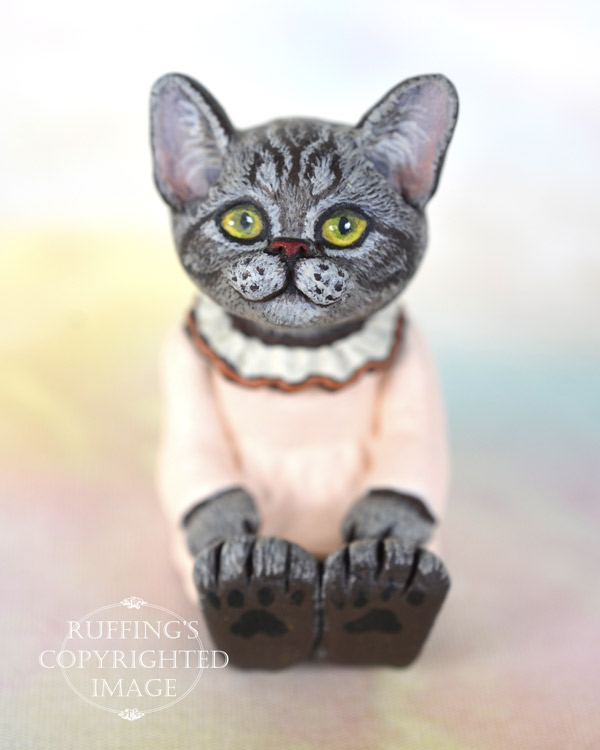 Colette is a handmade miniature original, one-of-a-kind cat art doll, hand painted and hand sculpted in paperclay by artist Max Bailey.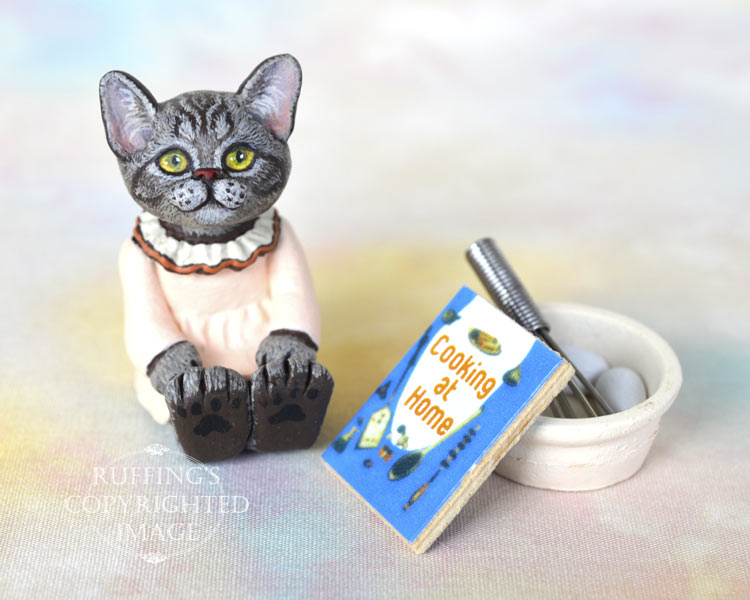 Colette is a silver tabby American Shorthair kitten with green eyes. She would love to grow up to be a French chef and have a cooking show on TV.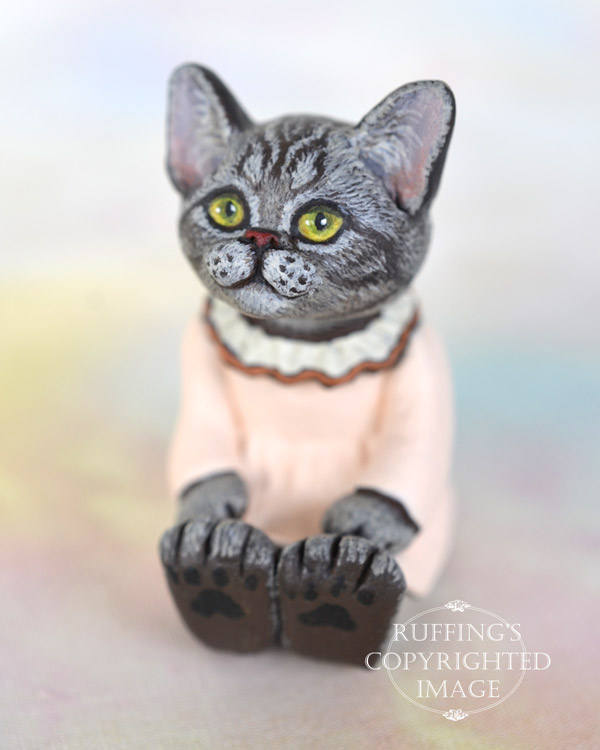 Colette ordered a cookbook called "Cooking at Home", so she could try out some recipes. She often reads the cookbook for hours, pouring over every recipe, and can't decide what to make.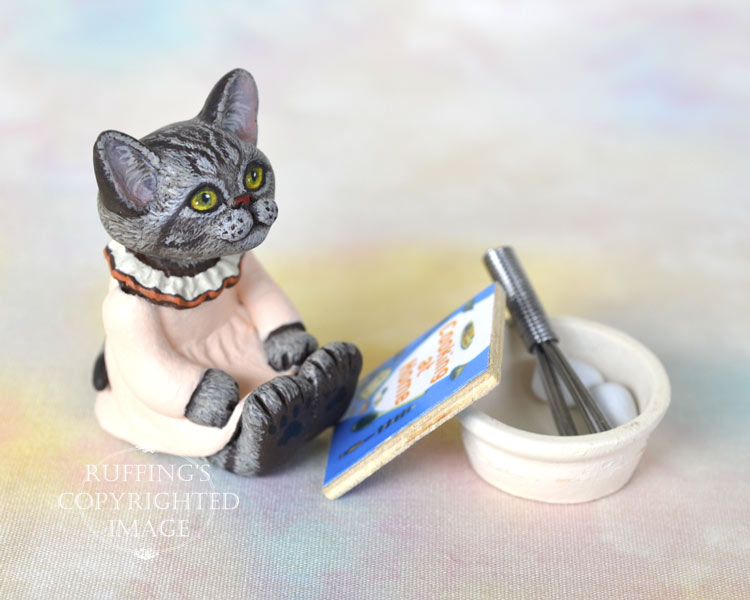 Colette has noticed that most recipes call for eggs, so she has those ready, along with a mixing bowl and a whisk.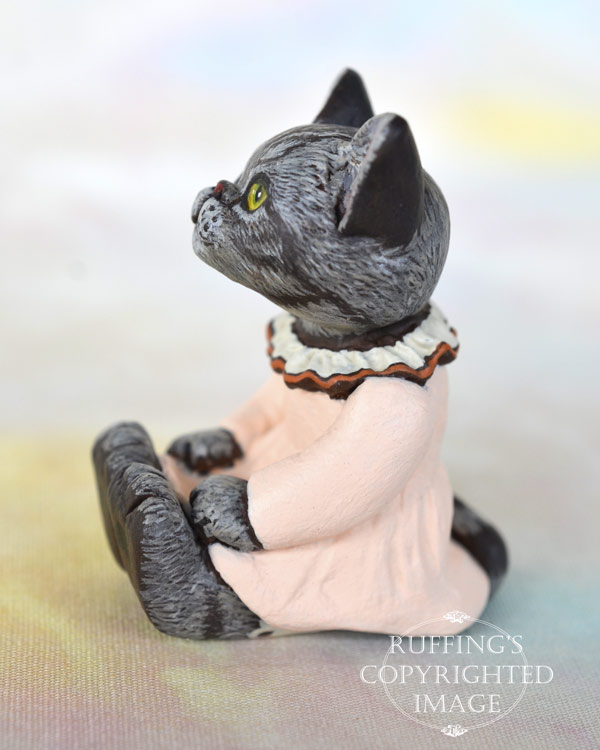 Today she has decided that before she makes anything, she will need a chef's hat, a white apron, and possibly more ingredients.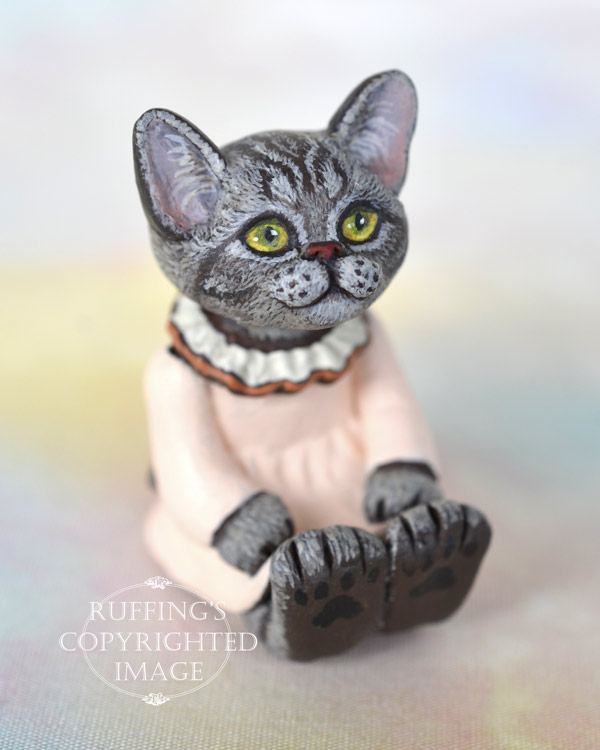 Colette is wearing a pale peach dress with a ruffled white collar trimmed in dark orange.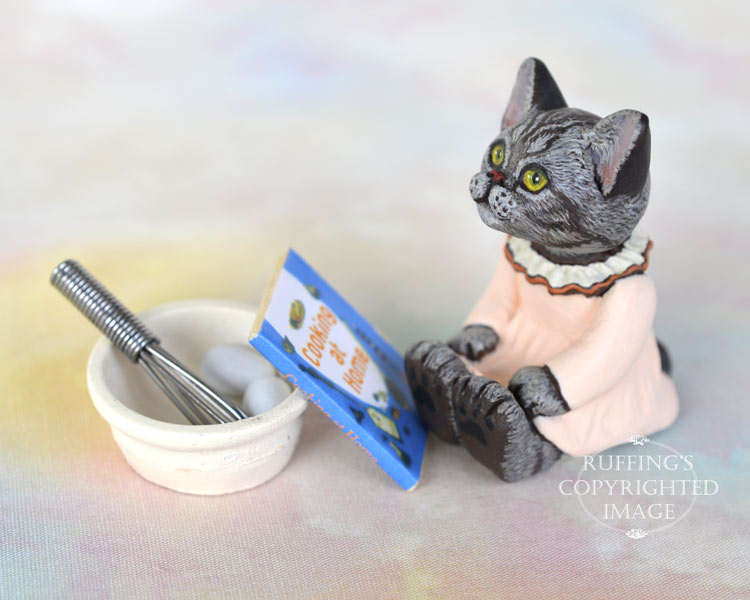 Colette is a one-of-a-kind work of art, and is meant for display only. She was sculpted from paperclay in multiple stages, to allow for drying and detailing.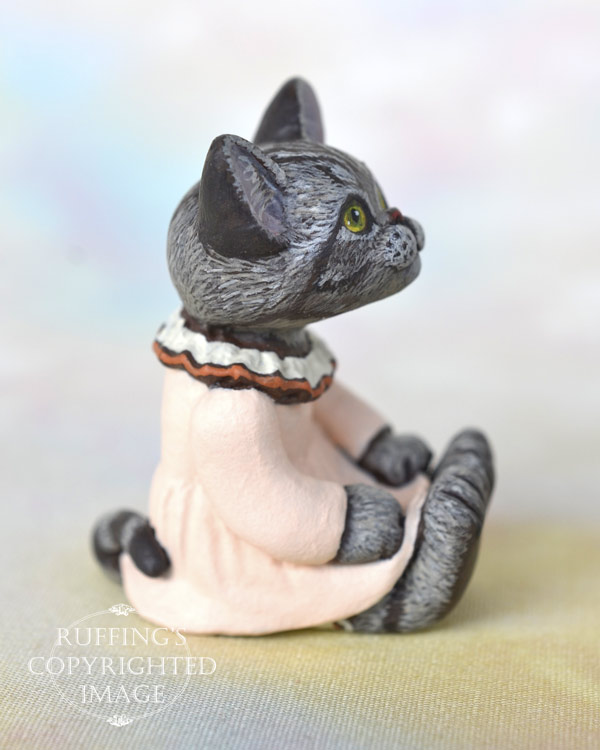 Colette was painted under a magnifying light, with tiny brushes, one hair at a time.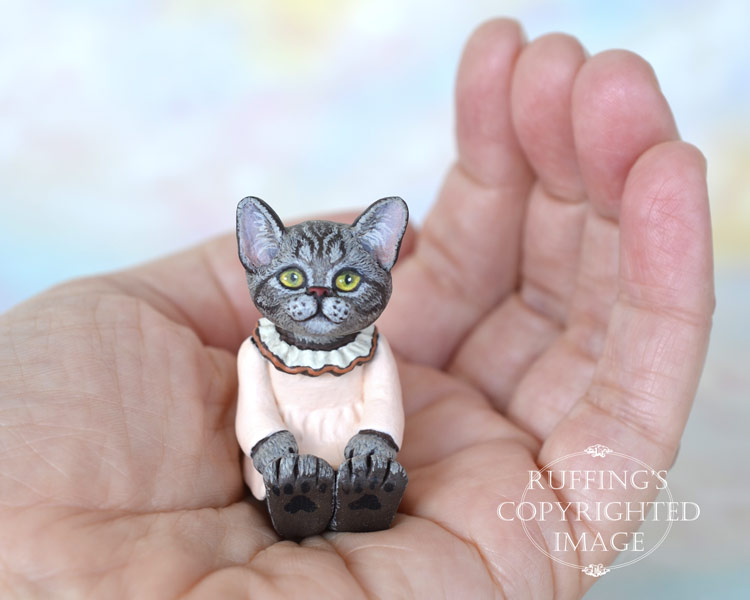 She is signed and sealed with matte varnish for protection and preservation, and comes with a certificate of authenticity.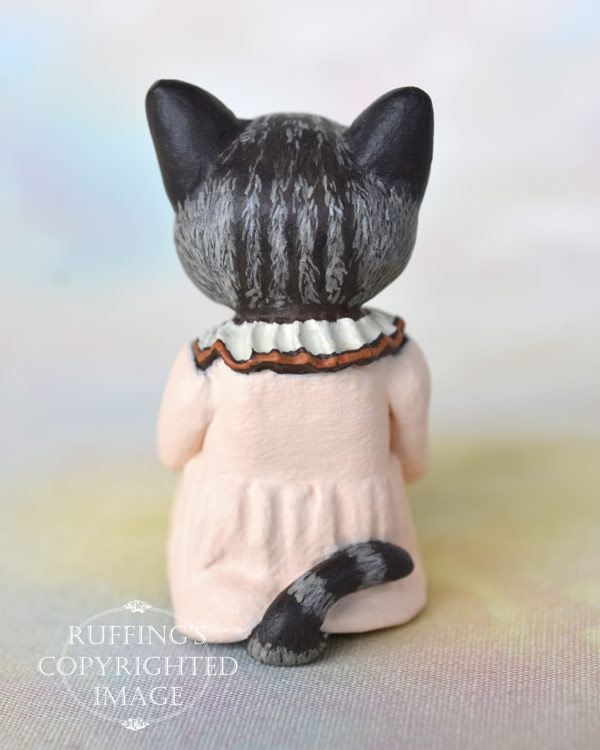 Colette is 1:12 scale. (One inch equals one foot.) She is 1 and 1/2 inches tall.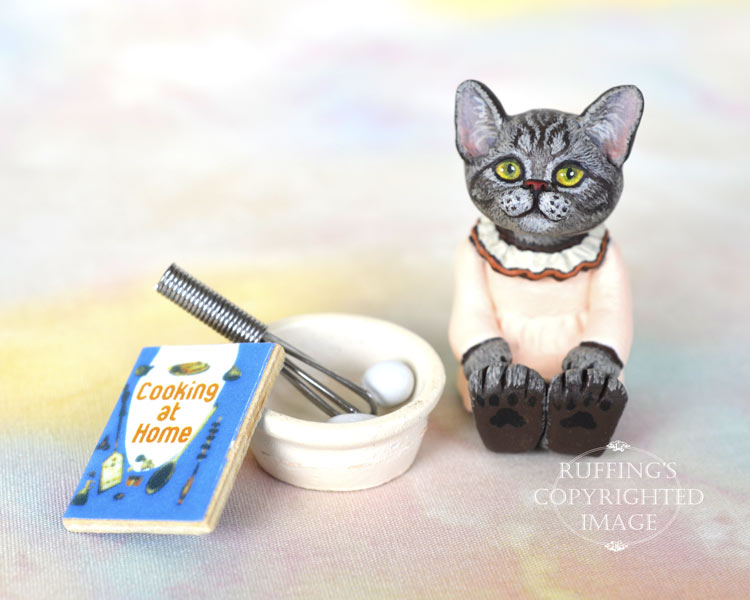 Update: Colette has been adopted. Thank you!