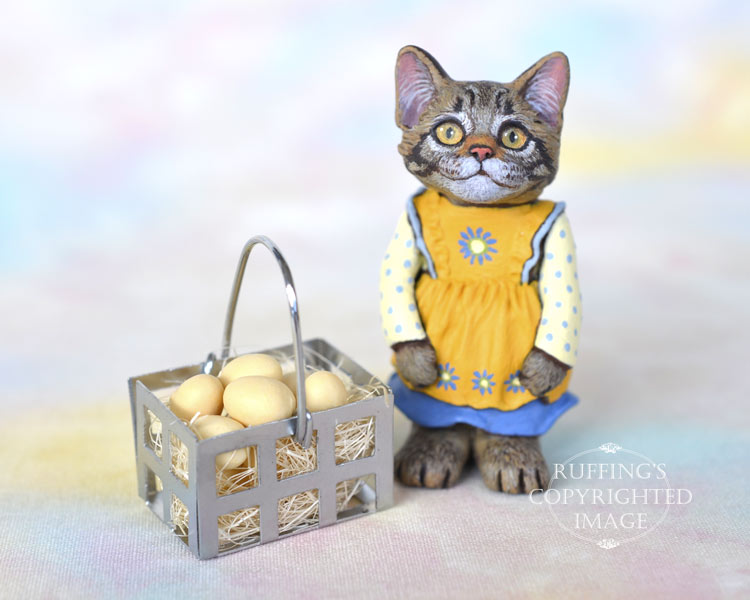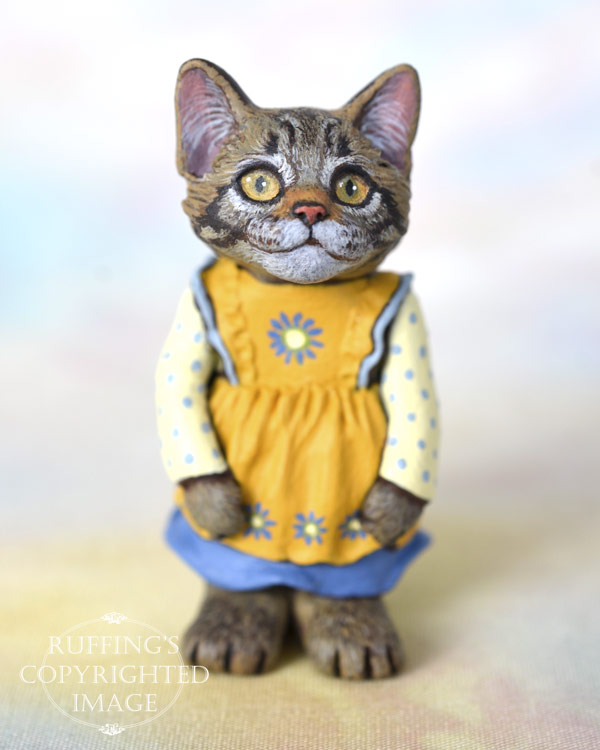 Geraldine is a handmade miniature original, one-of-a-kind cat art doll, hand painted and hand sculpted in paperclay by artist Max Bailey.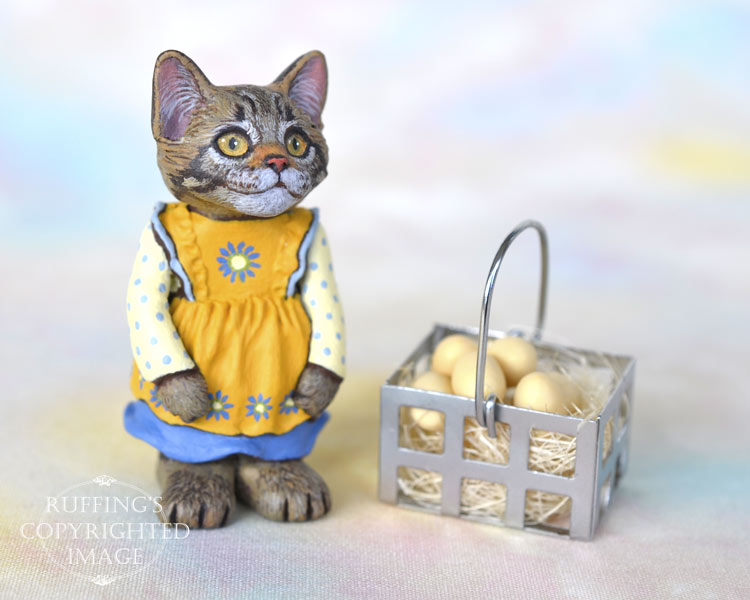 Geraldine is a tabby Maine Coon kitten with big golden eyes. She's a country girl and lives on a farm just outside of town.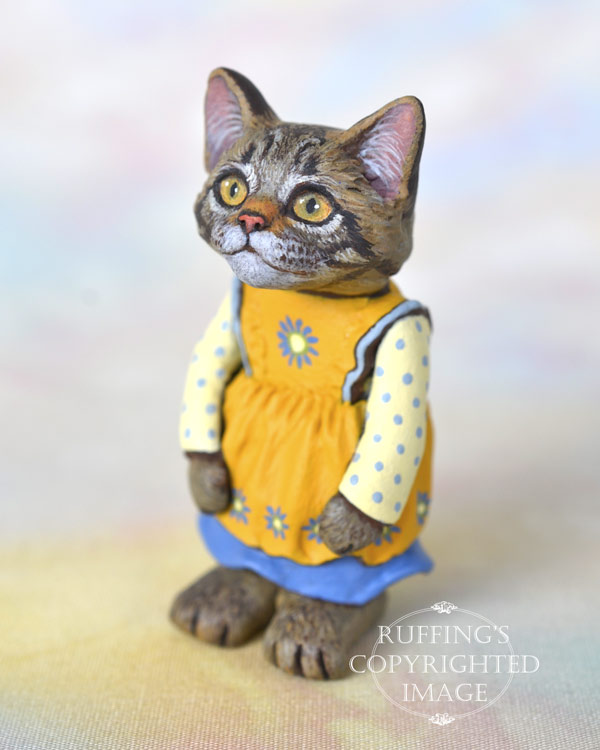 One of Geraldine's daily chores is to take her metal basket and go down the hill to the chicken coop to gather the eggs.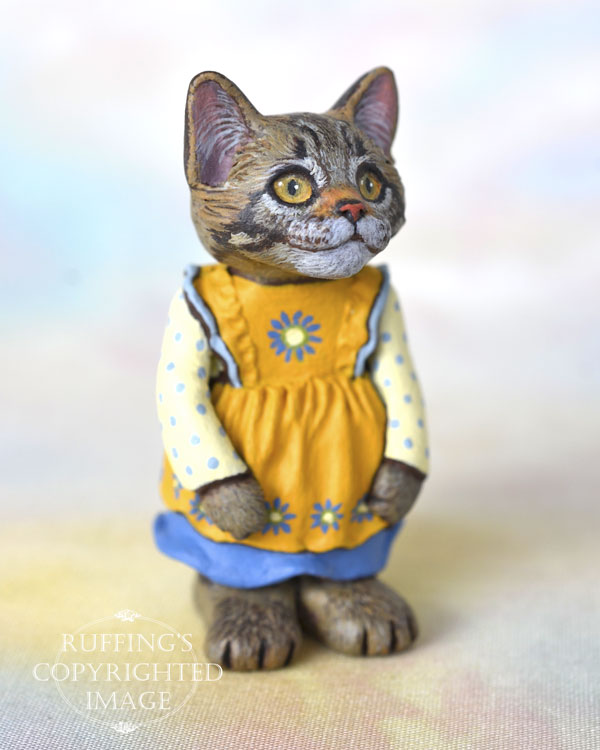 She's fond of the chickens, and they are quite used to seeing her. Sometimes they even help her to find the eggs, if they can remember where they put them.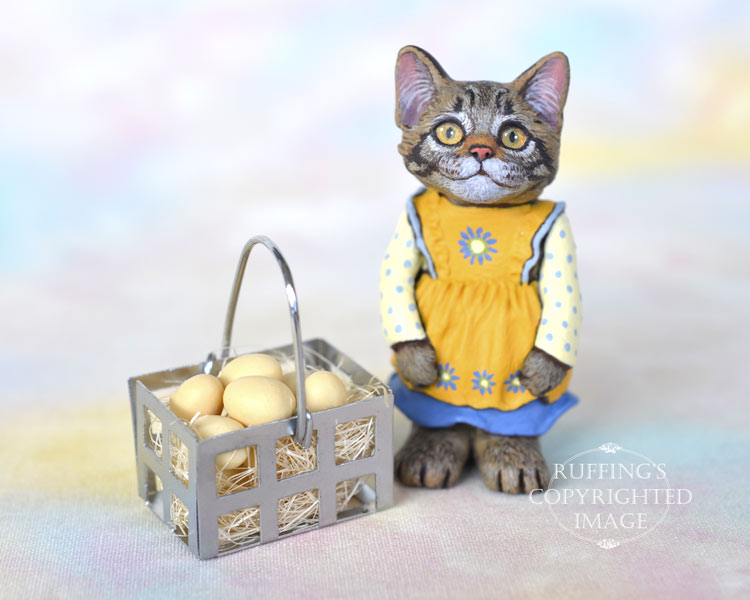 This morning Geraldine is wearing her gold pinafore. It has a big blue flower in the front, and lots of little blue flowers around the bottom. She wears it over a blue skirt and a pale yellow shirt with blue polka dots.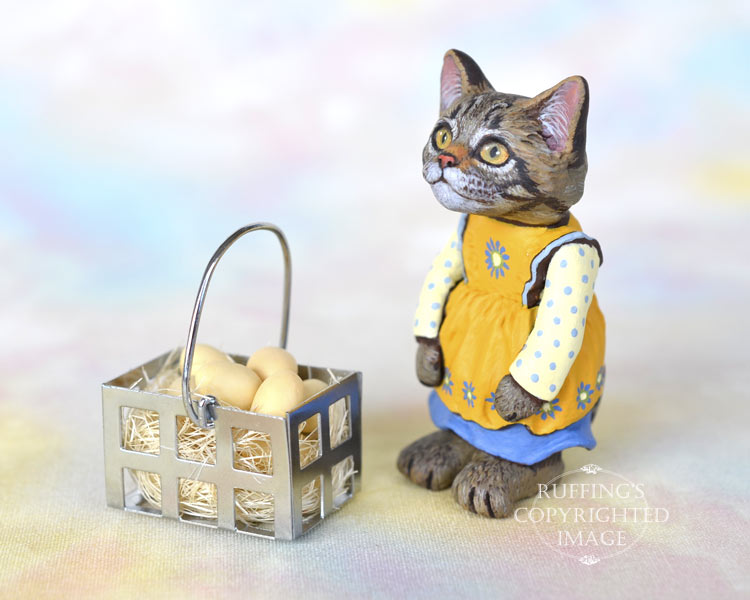 She's managed to collect eight lovely brown eggs, and there will be a big breakfast back at the farmhouse.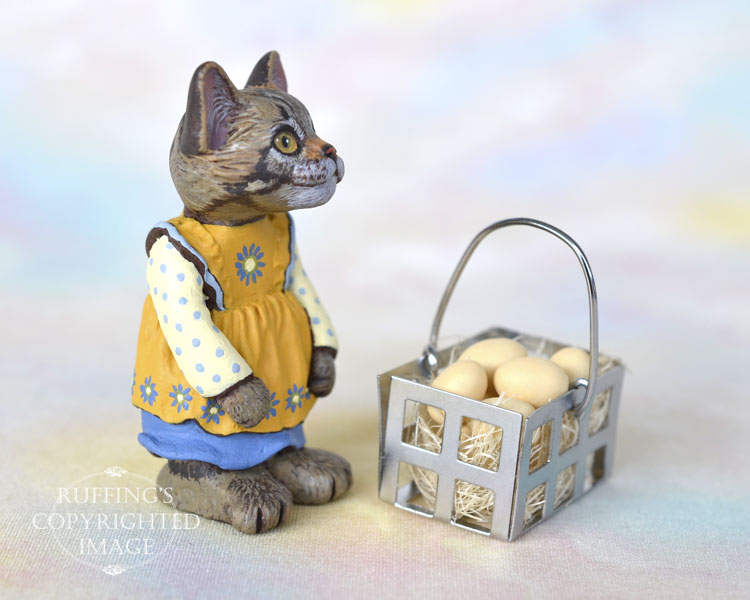 Geraldine is a one-of-a-kind work of art, and is meant for display only. She was sculpted from paperclay in multiple stages, to allow for drying and detailing.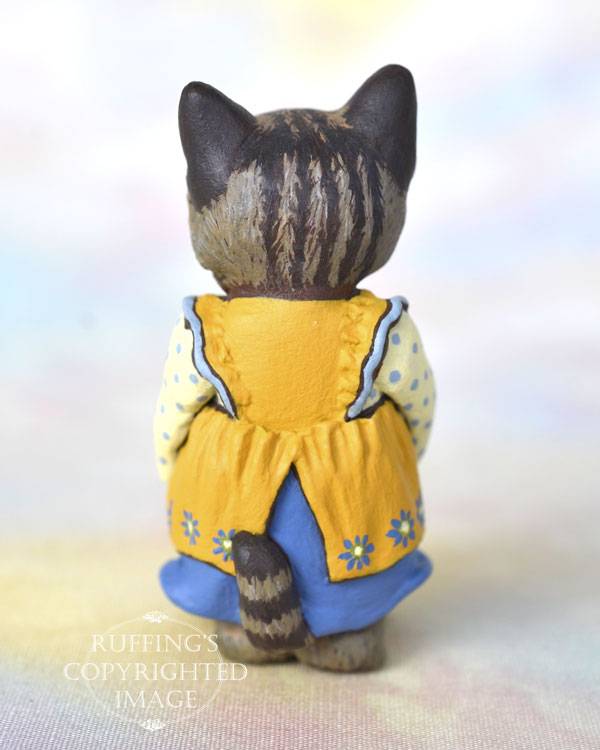 Geraldine was painted under a magnifying light, with tiny brushes, one hair at a time. She is signed and sealed with matte varnish for protection and preservation, and comes with a certificate of authenticity.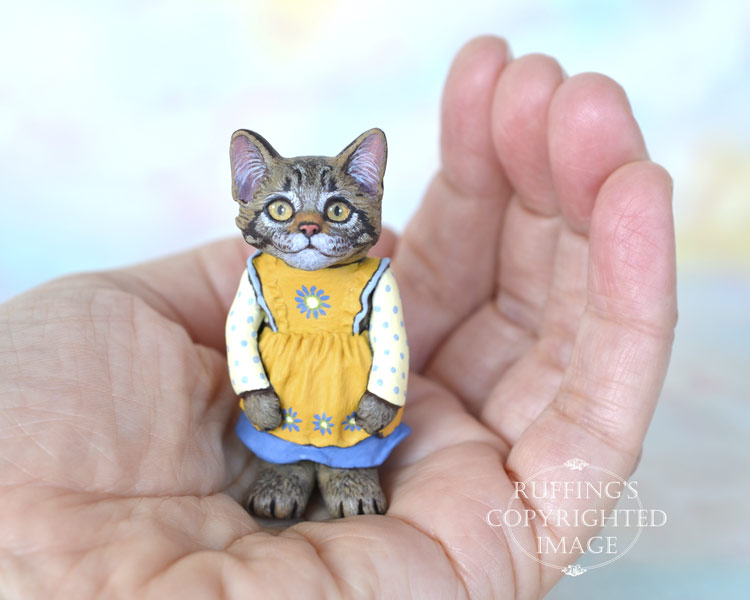 Geraldine is 1:12 scale. (One inch equals one foot.) She is 2 and 1/8 inches tall.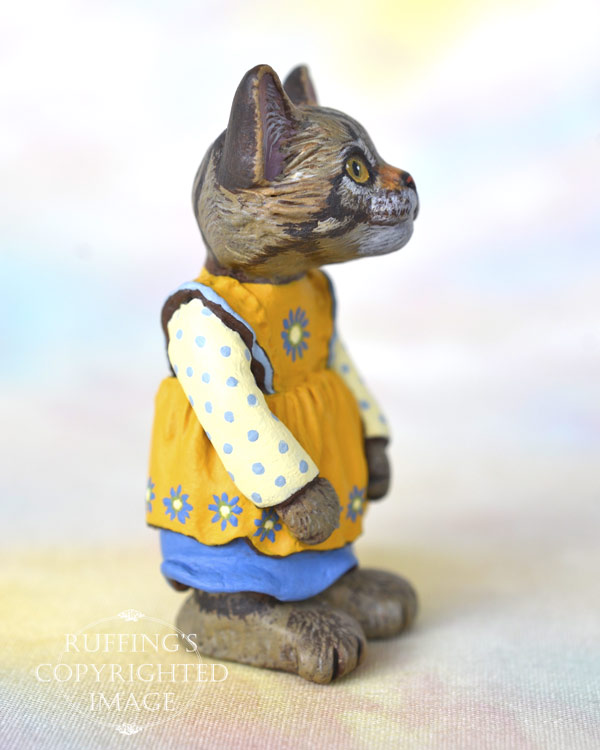 Update: Geraldine has been adopted. Thank you!