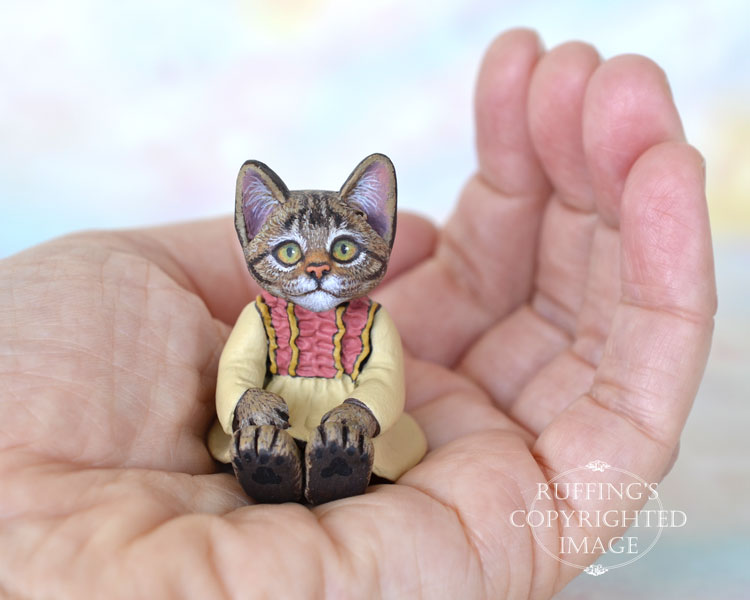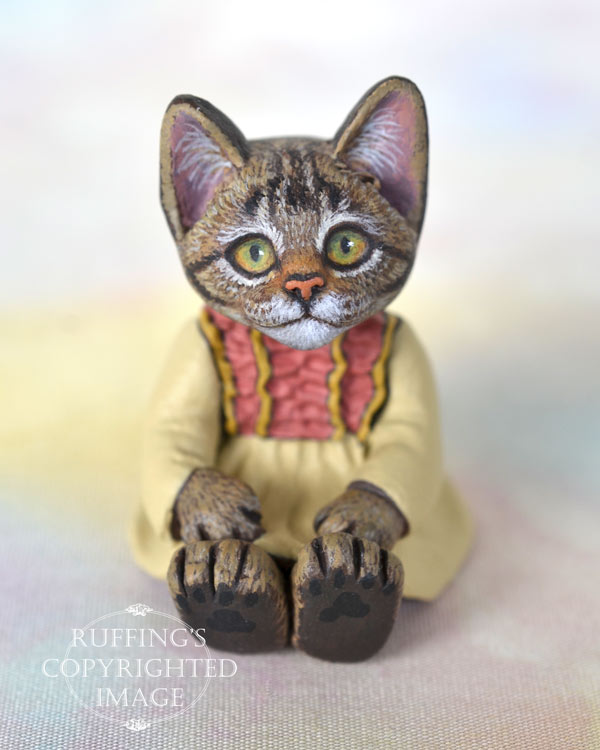 Corinne is a handmade miniature original, one-of-a-kind cat art doll, hand painted and hand sculpted in paperclay by artist Max Bailey.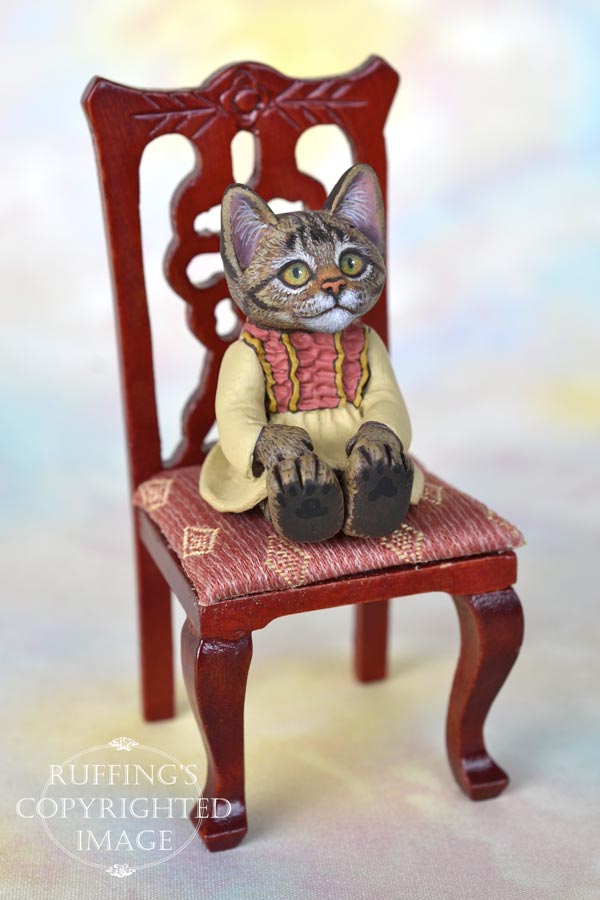 Corinne is a sweet tabby kitten with golden-green eyes.
Ordinarily, Corinne doesn't sit still. She runs throughout the house, thinking up highly imaginative games that only she knows how to play.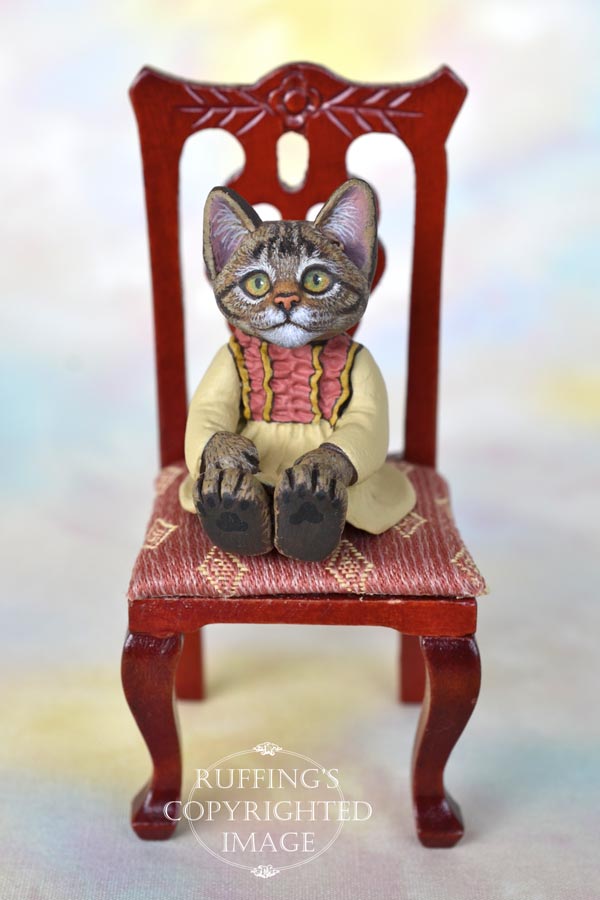 Today, someone is talking to Corinne, and she is listening intently, because they are talking about her.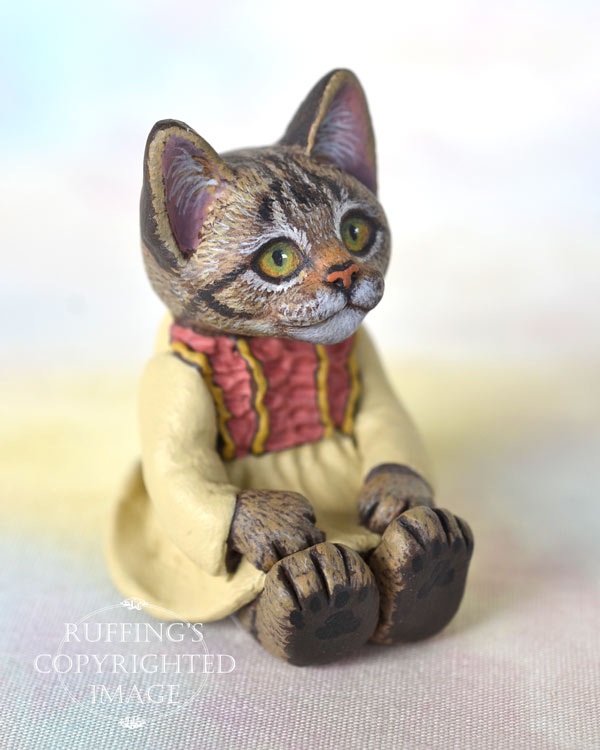 She is being told that she's a very good girl, that she has beautiful eyes, and that her rosy red nose is just adorable. They tell her how pretty her dress is, and that it suits her perfectly.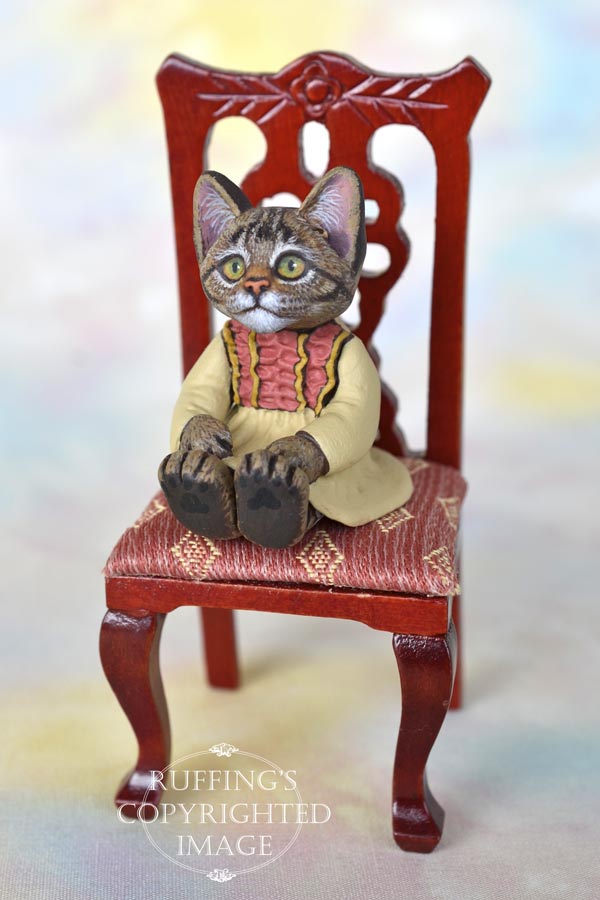 Corinne's dress is soft gold with rose-colored ruffles down the front that are edged in gold.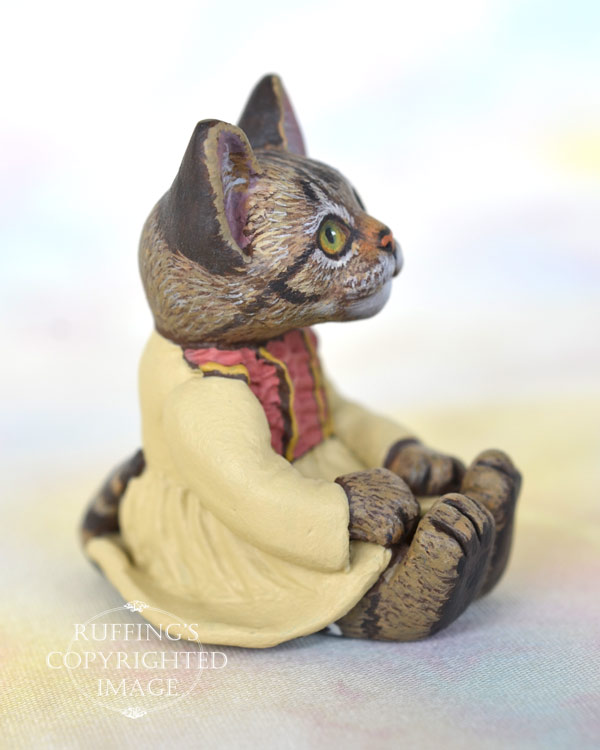 She sits in her mahogany chair. Its seat is upholstered in rose with a gold diamond pattern.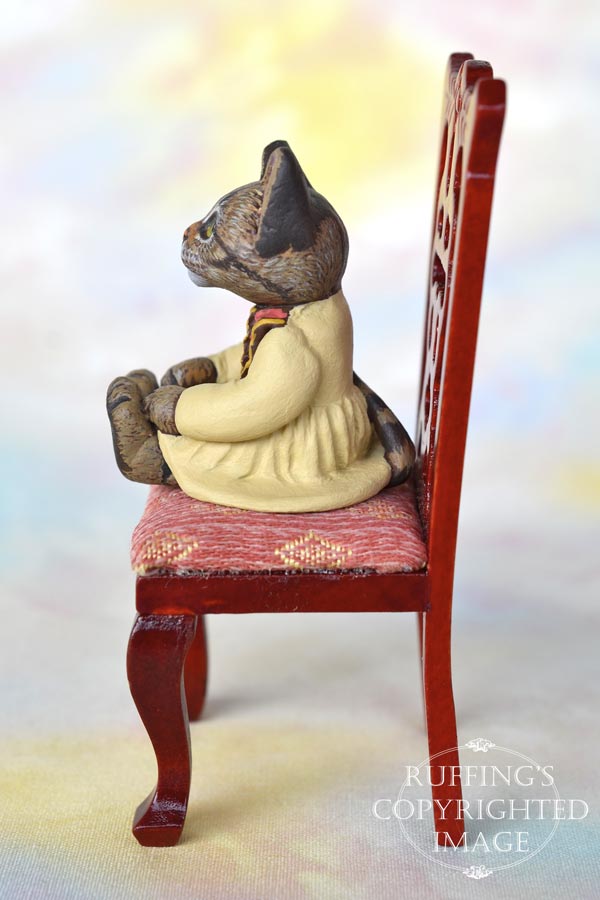 Corinne sits very still with her paws in her lap, and greatly enjoys the compliments.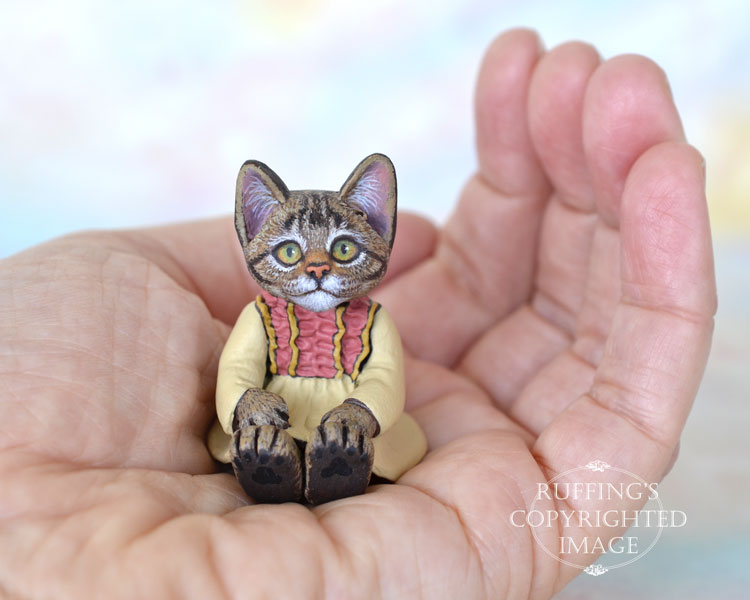 Corinne is a one-of-a-kind work of art, and is meant for display only. She was sculpted from paperclay in multiple stages, to allow for drying and detailing.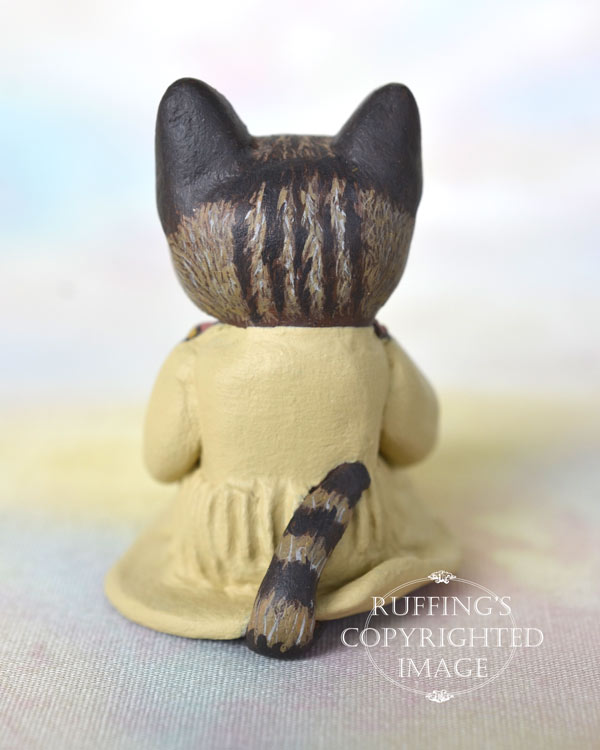 Corinne was painted under a magnifying light, with tiny brushes, one hair at a time. She is signed and sealed with matte varnish for protection and preservation, and comes with a certificate of authenticity.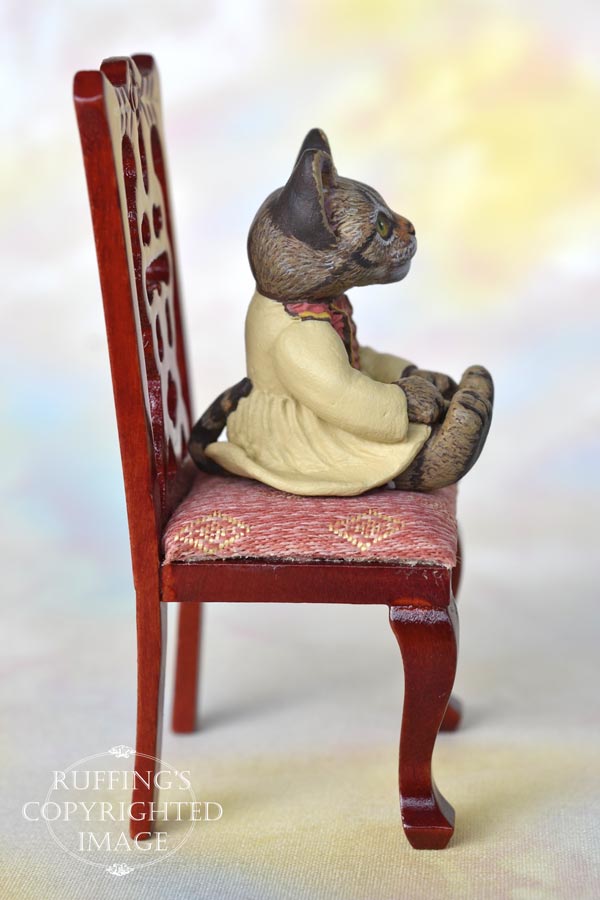 Corinne is 1:12 scale. (One inch equals one foot.) She is 1 and 1/2 inches tall.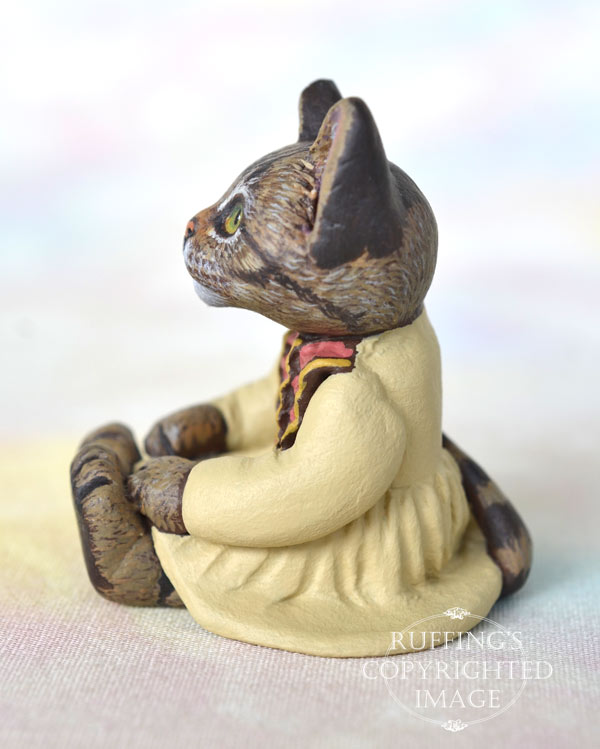 Update: Corinne has been adopted. Thank you!